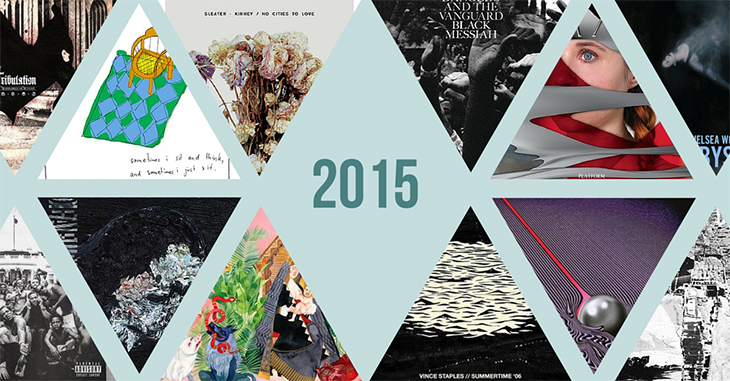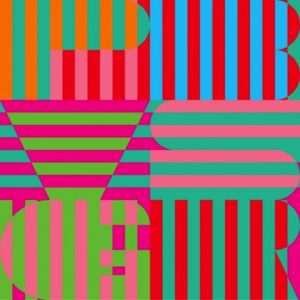 30. Panda Bear – Panda Bear Meets the Grim Reaper
(Domino)
Noah Lennox's fifth solo album is his most accessible and easiest to love. As he makes the transition into fatherhood and, dare I say it, middle age, he has dispensed with the dense, woozy production that dragged down 2011's Tomboy, and embraced in its place a kaleidoscope of bright, psychedelic playfulness. Ear candy tracks like "Mr. Noah" and "Boys Latin" are outstanding examples, with Lennox's processed and nonsensical vocals guaranteed to rattle around your head long after the songs are gone.
The album's centerpiece is the beautiful, heartfelt serenade, "Tropic of Cancer." Rarely if ever has Lennox sung so nakedly and honestly, not hampered by extraneous electronic doodles or complex vocal layering. The co-production from Pete Kember (aka Sonic Boom of the great Spacemen 3) takes a back seat for once, and memorably so. Panda Bear spoke at length in interviews around the album's release about how fatherhood has reshaped his life, and this newfound vulnerability can be heard not just in that track, but throughout this pearl of an album. – MP
---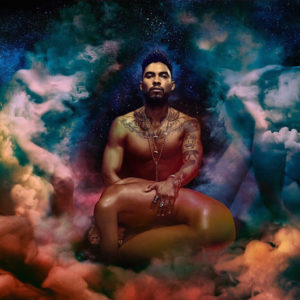 29. Miguel – Wildheart
(RCA)
The temptation here is to talk about Miguel's blatant sexuality, which has been a popular journalistic talking point. And with the lyrics, "Pillow talk turns into sweet dreams" lamented in the electronic sputter of "Coffee;" or the notorious refrain of "Lips. Tits. Clit. Sit," repeated in (none other than) "The Valley," there's plenty of justification. After all, the anachronistic euphemisms of classic R&B can be a little excessive, if not curtailed by subtlety or more substantive subject matter. In this regard, Miguel delivers more than his contemporaries; on Wildheart, the Los Angeles singer references the "planned conventions of society," avarice, normality and, strangely enough, commitment. His frank sensuality is more or less an extension of his feelings regarding the world, rather than posturing or a relegation of the opposite sex to a position of inferiority.
Musically, there are enough crossed wires on tracks like "…goingtohell" and "face the sun" to establish Miguel's own idiosyncratic aesthetic. Every track seems to pull from its own unique set of influences (namely funk, psychedelic rock and R&B), which plays into the "outsider" archetype he seems to have adopted. Whatever narrative he wishes to propound for himself, he sounds right at home on Wildheart. – JM
---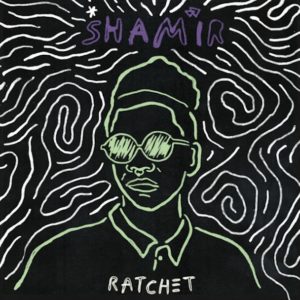 28. Shamir – Ratchet
(XL)
Ratchet is the kind of pop record that proves just how foolish it is to make too many assumptions about the words "pop music." After all, Shamir Bailey (known professionally as Shamir) is a far cry from your standard pop auteur. They are a genderqueer counter-tenor, a proud (yet critical) Las Vegan, and have already had a short-yet-prolific music career, which includes time as a country singer and a member of a punk band. So while Ratchet occupies the general territory of dance music, R&B, hip-hop and electro-disco, it's an amorphous, intentionally confusing experiment in pop satisfaction. At the age of 21, Shamir has already mastered the art of juxtaposing sounds and styles and creating a result so infectious that it defies logic. Lyrically, Ratchet is a party record, but also defies expectations in that regard as well, offering dance songs that fiercely defiant, independent and social in a way that hasn't quite been accomplished so successfully since Lady Gaga's Fame Monster EP. – ATB
---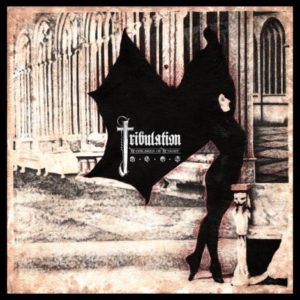 27. Tribulation – Children of the Night
(Century Media)
After spending some quality time on tour with kindred dark-metal souls Watain and In Solitude before heading into the studio, Tribulation carried over the progressive and wandering qualities they displayed on the road and weaved them into a masterpiece. Not relying on traditional metal crunch, Tribulation instead harness an organic tone that hits just as hard, touched up with rasped vocals more intelligible than on their previous, more explicitly death metal recordings. The arrangements on Children of the Night leave ample room for the band to play around with, yet remain concise. The aesthetic is classic, yet the band defies traditional song structure. If you wondered what it would have sounded like if Deep Purple had written the soundtrack to The Exorcist, here is a pretty good stab at it. And though there's plenty of fiery fretwork, the guitar solos aren't indulgent but rather an essential part of the album's fabric. This is another step forward for a band that continues to grow with every album, blending classic metal elements with more ethereal colors with ease. – WL
---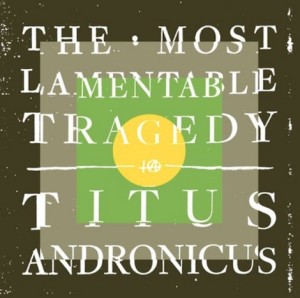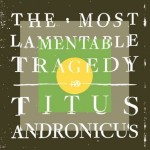 26. Titus Andronicus – The Most Lamentable Tragedy
(Merge)
"Let me show you my fatal flaw!" shouts Titus Andronicus frontman Patrick Stickles on The Most Lamentable Tragedy's catchiest song. It also might very well be the mission statement for the entire album itself, a warts-and-all testimony on living with depression and mental issues. Over the course of 90 minutes, Stickles muses on his preference for sleeping as opposed to being awake, an over-reliance on drugs, and an inherent inability to connect with others. It's deeply scarred fodder for what is essentially a punk rock concept album, but the band is able to give the material a real shot in the arm with—get this—honest to goodness rock songs. The chugging guitars intermingle and the solos are triumphant. The drums pound away with abandon and the compositions never lose their way among the copious strings and violins. The album is peppered with shifting versions of their "No Future" series of songs, each more distinct and minimal than the next. With more than a few hints that this could be the end of the road for the band, it's only appropriate that, if that is the case, they go out with a bang on this monster of a record. – KN
---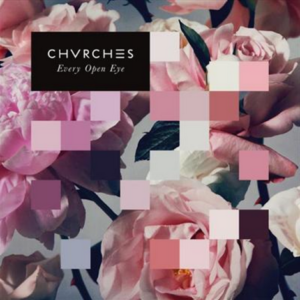 25. Chvrches – Every Open Eye
(Glassnote/Virgin)
An artist's second album is viewed as difficult, to the point of cliché, but Chvrches made it look easy with Every Open Eye. Pushing themselves in some aspects of their sound while doubling down on others, the Scottish trio's sophomore record is, on the surface, a mere update of their punchy synth-pop sound, but a closer look reveals a confident streak that wasn't as noticeable before. Lauren Mayberry is often the public face of the band, and has come to own that role, as well as lead singer duties; the difference between her performances here—such as on highlights like "Leave a Trace," "Clearest Blue" and the euphoric "Make Them Gold"—and her past work is night and day. More cohesive and muscular than 2013's The Bones of What You Believe, its early tracks set a standard that the band maintains with ease. Mayberry and her cohorts, Iain Cook and Martin Doherty, have grown from a three-piece thrown together through circumstance into a band that can probably write hits in their sleep. When at their best, they are nigh untouchable. – GO'M
---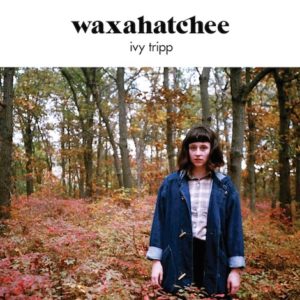 24. Waxahatchee – Ivy Tripp
(Merge)
Katie Crutchfield's Merge debut is dusty, gritty and heartfelt in a way that transcends even her own prior work under the Waxahatchee name. Ivy Tripp lifts Crutchfield to the level of a more ethereal, indie-pop-influenced PJ Harvey, her heart-wringing songwriting and performance filling a space that's larger than life. What's even more impressive is that the record does so with a minimal set of tools, the majority of it being composed of bare instrumentals, simple rhythms and layered harmonies, leaving Crutchfield's words completely out and vulnerable. From song to song, Ivy Tripp wanders through a variety of themes, from non-monogamy to depression to the loss of a close friend. But, as a whole, it gives the picture of polite-yet-defiant lifestyle; a desire to carve out one's own path, even when following the path provided by one's parents and grandparents might prove itself to be less messy. This beautiful notion is reflected down to the production details as well, from the doubled-up drum climax of the otherwise melancholy "<" to the restrained, held-back performance on "Air." – ATB
---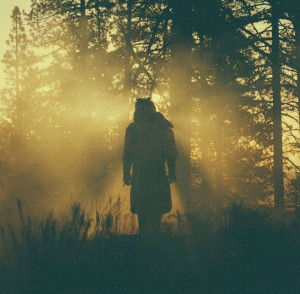 23. Thundercat – The Beyond/Where the Giants Roam
(Brainfeeder)
It's almost an obligation at this point to talk about Stephen Bruner's (aka Thundercat) creative fecundity this year. The former session player has been a key player featured on records by Kendrick Lamar and Kamasi Washington, garnering a long list of bass and production credits. The Beyond/Where The Giants Roam once again weaves Bruner's spidery bass arpeggios together with elements of sparse fusion, R&B and funk. But in contrast to albums like The Epic and To Pimp A Butterfly, Bruner's latest EP is a sonorous and somber record, largely devoid of aggression or towering ambition. Any moments of slight felicity that may have fit in with his last record, Apocalypse, have been ironed out of this self-proclaimed "mini-album." The result is a understated triumph of mood and theme that few could match; a cosmic funeral dirge for those who have made their peace with death. – JM
---
22. Protomartyr – The Agent Intellect
(Hardly Art)
Sure, The Agent Intellect deals plainly with death, complete mental deterioration and ceaseless depression, but this is also a record that casts local ambulance chaser Joumana Kayrouz's billboard as some sort of 21st century Dr. T.J. Eckleberg for the greater Detroit area. It's this balance of weighty subjects and wry absurdity that completely sells the lyrical viewpoint of The Agent Intellect. Stapling it all together are the band's icy and stark instrumentals paired with an unearthly consistent work ethic. Protomartyr waste absolutely no time by launching into "The Devil in His Youth," which reimagines Satan as a teenager alone in his bedroom. Things don't go his way, so he promises to make "them feel the way I do / I'll corrupt them until they think the way I do." The song transforms from darkly humorous to dire as you realize it could also describe several of the gunmen who spearheaded some of the many mass shootings we have suffered over the past couple of years. This type of humor and sly observation in the face of utter desolation is a hard trick to pull off, but Protomartyr are able to stick the landing. – KN
---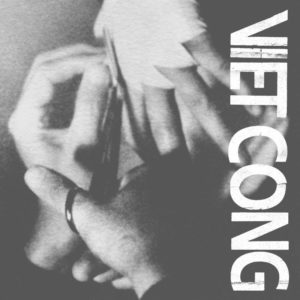 21. Viet Cong – Viet Cong
(Flemish Eye/Jagjaguwar)
Viet Cong made a lot of headlines this year solely because of their incendiary name, which while not a statement in and of itself, certainly serves to remind of a horrific period in global history. While the band likely never intended to offend anyone, this surrounding controversy has unfortunately taken away from what the band did right, which was make an excellent debut album. Yet they didn't make a set of comforting tunes, either. The songs featured on this debut LP are dark and haunting. While ostensibly a post-punk record, from top to bottom Viet Cong's debut is actually an impeccable rock album. At the start, it begins at a slow and cumbersome pace, but as the album progresses, the songs gain momentum and like any great rock record, it fucking rips. While the band has already decided to take on a new name, at least they can have their debut as a testament to their excellent artistry. – GM