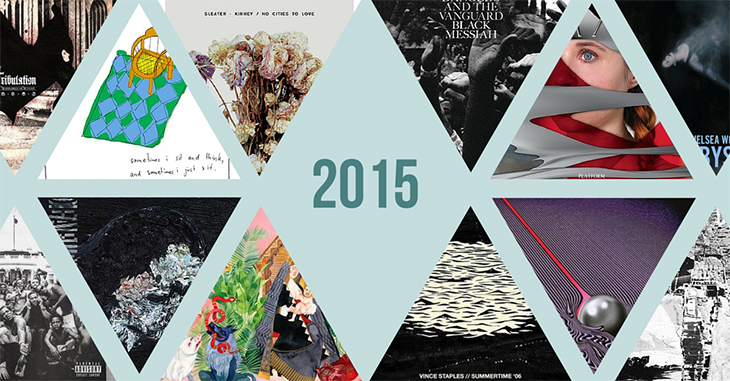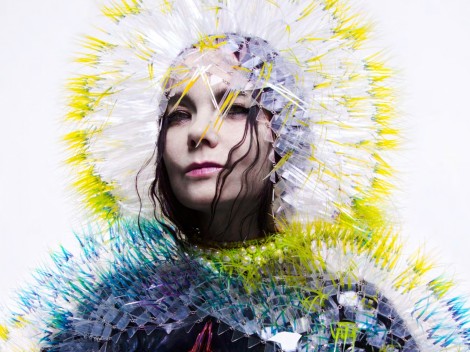 20. Björk – Vulnicura
(One Little Indian)
So much of this year's electronically-inclined music was a party, or a show of strength, or an abstract journey into darkness. Of all the great electronica of 2015, there was exactly one expression of grief. Over her now-long career Björk has released her share of songs and albums that embraced all of those former qualities. Heck, even Vulnicura revisits them in due time: We hear her demanding respect from ex-husband Matthew Barney in "Family" and elsewhere, fight the sonic whirlpool of "Black Lake" at the album's center, and trip over new bass music in songs like "Notget." But this may have been one of the saddest albums to ever sad a sad. Divorce is the death of marriage, maybe even love itself, and new divorcee Björk more than earned the right to mourn as she saw fit.
How difficult was this LP? Björk cried during the debut of this material in front of an audience, and while she managed to record a live version to save (and sell) for posterity, she ultimately couldn't bring herself to complete a tour behind it. Word is she's already working on new music; time to cleanse the palate, scatter the ashes, get back in the saddle. But never forget how shattering and necessary Vulnicura was, such welcome art from a most unwelcome situation. It's music Björk had to remove from herself—like a born child, like a tumor—in order to move forward and live, if not live again. – AB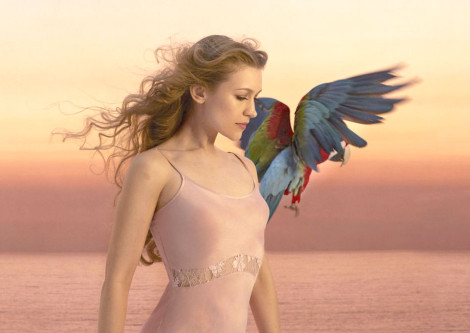 19. Joanna Newsom – Divers
(Drag City)
Joanna Newsom's career has followed an ambitious trajectory, from the relatively straightforward folk of her 2004 debut The Milk-Eyed Mender to the epic, three-disc opulence of 2010's Have One on Me. The five-year musical break that followed the latter might have encouraged rumors of something even more ostentatious, but instead yielded the beautiful, understated Divers. The album isn't so much a creative leap forward as it is a broadening of Newsom's already distinctive sound; electronic flourishes and Scottish influences aside, the songs on this record could, for the most part, fit in well on Newsom's earlier records. But lyrically, it's Newsom's most boundary-pushing effort yet; it's at least partially a science fiction concept album about time-transcending fighter pilots fighting wars against their own ghosts, mixed with reflections on mortality and impermanence. An album that thematically stuffed might sound in danger of collapsing under its own weight, but Newsom's deft hand shapes the record's path into a single, ascending arc toward transcendence. – SP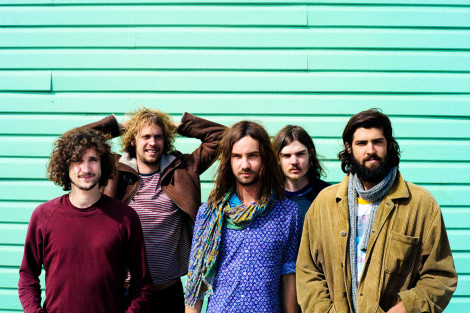 18. Tame Impala – Currents
(Interscope)
In March, Kevin Parker and his bandmates jammed the airwaves with the pulsating "Let It Happen," complete with an agitated, underwater inspired pre-chorus. One of the 13 tracks on the band's third album Currents, "Let It Happen" provided an epic, albeit abbreviated microcosm of the rich sound world of the album as a whole. The remaining tracks are equal parts futuristic synth utopia and nostalgic for the era of love children and modern bohemia. Currents works through a tangled phone-line expression of messages, one decibel at a time. It is within Parker's simple yet soulful lyrics that we begin to see his deeper ideals, the inner workings of his complicated mind, in conjunction with his artful articulation of rhythm and melody. Where the songs may lack typical guitar interludes, the synths are orchestrated beautifully. On "Yes I'm Changing," the style reads like a psychedelic lullaby, as raw bass is accompanied by synth chords reminiscent of a Twin Peaks scene. Throughout Currents, it's clear that the band has become more assertive rhythmically. The drums on Currents are punchy, strong, and speak for the well deserved acclaim that has followed the album. Tame Impala has a knack for the omniscient. Their tunes resound as if they are far away, yet simultaneously leaking into your subconscious. – VC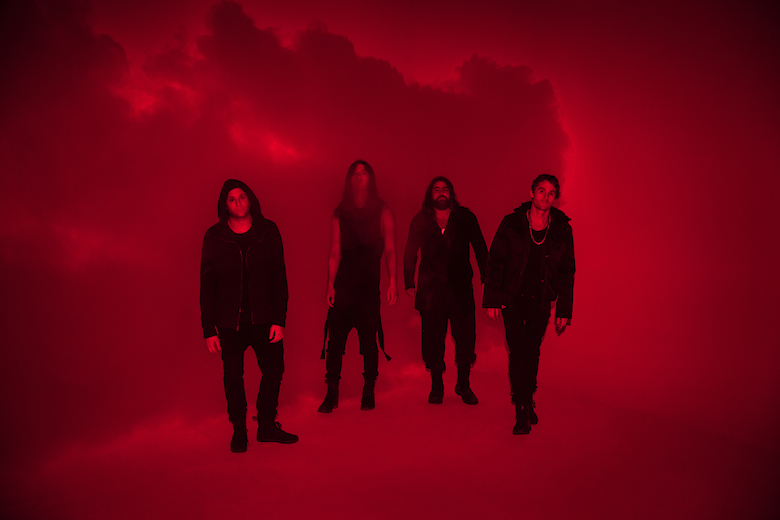 17. HEALTH – Death Magic
(Loma Vista)
If 2015 is remembered for the Great Gothic Wave that crashed upon its shores, then surely HEALTH deserve some credit for forecasting the tide by a good half-decade or so. The Los Angeles band, once a post-Boredoms noise unit that occasionally dabbled in accessibility and melody, began to creep into sexier albeit darker landscapes with 2009's Get Color, an abrasive record that yearned to be one with those on the dancefloor but never quite committed to it. Death Magic is where the most sinisterly corporeal elements of that album hit a critical mass, yielding an album that doesn't just hint at hip-swiveling hedonism, but fully embraces it. This album slithers and shimmies with sinewy basslines and booming industrial beats, fitted for fishnets and leather more than shredded t-shirts and dayglo.
Interestingly enough, it's beneath this umbrella of darkness that HEALTH most fully embraces emotion. For how hard these beats hit, and for how distorted these grooves are, they reveal the blood and beating hearts of songwriters finally growing comfortable with the feelings their once art-damaged cacophony so callously cast aside. Jakob Duszik's lyrics read like a list of affirmations and guidelines for living: "Don't hurt the ones you love"; "Pray if you want/ But try to love the ones who don't"; "Life is good." It doesn't all have a happy ending, but Death Magic, as nasty and grinding as it gets, is HEALTH's most oddly human album to date. – JT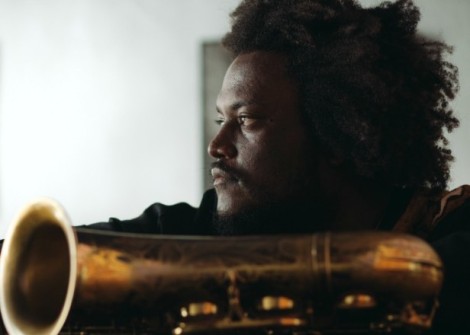 16. Kamasi Washington – The Epic
(Brainfeeder)
Treble is, admittedly, not a jazz magazine. While many of our writers are deep admirers and we've definitely crafted our fair share of pieces on the genre, it takes a pretty special modern jazz record to impress our collective staff enough to break into our year-end round up. The Epic was a no-brainer, with Kamasi Washington's (three hour) debut LP living up to its name through sprawling, masterful compositions that showcased the technical talent and soulful ambitions of not only Washington (who arms himself with a tenor saxophone) but his talent-studded band.
It's fitting that 2015 also saw Washington appear on efforts by both Brainfeeder-cohort Thundercat and the illustrious Kendrick Lamar, because it gives a sense of Washington's multi-genre flexibility, an aspect that pushes The Epic above the fold of simply good jazz and into the accessible territory of modern popular music. That's not to say Washington's compositions aren't challenging at times. It just means that, like Lamar, Washington has a delicate understanding of when to push into alienating territory and when to switch back into more familiar ground and allow the listener some breathing room. A perfect example of this skill is Washington's subtle use of vocal elements throughout the record; brief passages that act as background vocals without a lead. (A concept often utilized in post-rock and other experimental music circles.) Washington frequently connects with the human element of the listener while simultaneously pushing the limit of what that might mean. And, for that reason, he's likely to remain a crossover success for a decent while. – ATB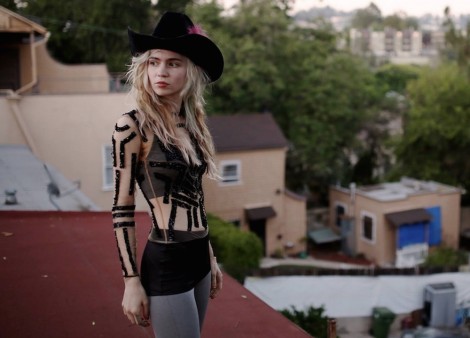 15. Grimes – Art Angels
(4AD)
Swirling restatement of independence. Admission of frailty. Embrace of clarity. Installation of boomin' system. Middle finger to the media. Other middle finger to ex-friends. Declaration of sex-positivity. Eulogy for love and lovers. Critique of surface beauty (i.e., "Venus Fly"). Metamorphosis to butterfly (i.e., "Butterfly"). Let's not undersell what we witnessed on Grimes' fourth album. This was Claire Boucher's Lady Gaga moment—at least it should be, in these days of depressed album sales unless your name is Adele or, well, Lady Gaga. Grimes' chameleonic nature no longer stems just from her hiding in the synthesized fog of a release like Visions; Art Angels found her consciously decloaking in order to boldly, accurately, and skillfully genre hop. In the span of the first four songs alone we hear a nod to Tori Amos' classically-trained AAA-pop, a pixelated version of new Nashville, Harajuku band-based backpack rap, and a kiss-off that could have fallen off of the Taylor Swift truck. Boucher's always been able to spread her faery wings without help. This year the flight was high, for so many more to see. – AB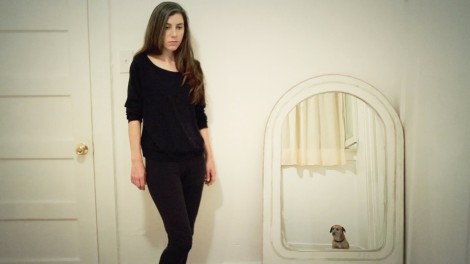 14. Julia Holter – Have You In My Wilderness
(Domino)
I first came across Julia Holter's work with 2011's Tragedy, an album of deconstructed and often obscured chamber pop. Holter's voice sat back, allowing the layers of instrumentation to seep through, giving a constellation of influences from '70s L.A. singer-songwriters, French pop, classical music and avant-garde compositions. These moves continued in 2012's Ekstasis, a lovely play of ephemerality, and 2013's Loud City Song, a rumination on novella and, later, musical and film Gigi. With each album, Holter's voice seemed to move forward without disrupting the overall composition, as if pushing away the branches and walking through the brush to a clearing. Placing her vocals in the center of the mix, Holter gives an indelible performance, displays shades of Nico on "How Long?", is contemplative on "Lucette Stranded On the Island" and altogether affecting throughout. It's been remarked that Have You In My Wilderness is Holter's most accessible record, as if this were feat for her, and while it does have a more pronounced pop feel, it's still no less a Julia Holter record. Many of the influences that populated her past records remain, even if they shift a little bit, and Holter's lyrics remain enigmatic, accompanied by melodies that are bright and airy, in particular the one-two punch of opener "Feel You" and "Silhouette." Have You In My Wilderness has a lovely sense of intimacy with songs that convey vulnerability, if not explicitly pointing to it, making it wonderfully intriguing with each subsequent listen. – JI
13. FKA twigs – M3LL155X
(Young Turks)
Following the release of LP1, FKA twigs remarked upon a feeling of absence, a kind of postpartum if you will. The songs on M3LL155X (pronounced "Melissa") and accompanying videos speak to this postpartum, the idea of birth and creativity, further underlined by the press materials: "an aggressive statement conceptualizing the process of feeling pregnant with pain, birthing creativity and liberation." Collaborating with BOOTS (who famously burst onto the scene as a producer on Beyoncé), tic and Cy An, M3LL155X builds upon twigs' sound, crystallizing and refining her brand of ghostly, clanking, dystopic electronic R&B. Her breathy vocals, modified, sped up, slowed down, stuttered, groaning and gurgling, are intoxicating with a hint of underlying danger and grotesqueness. Unlike so many female pop singers, twigs is unafraid to contort herself, to be both beautiful and strange, even ugly. While her lyrics shrug off any explicit readings, twigs' adaptation of Voguing and her work with dancers point to a reclamation of her sound, her body and her image following an anticipated release and even the crude and racist remarks lobbed at her from misguided Twilight fans. With M3LL155X FKA twigs confirms her creative command, illustrating her ownership but also her generosity and indebtedness to her collaborators both in the studio and onstage. FKA twigs remains a singular artist with each release. – JI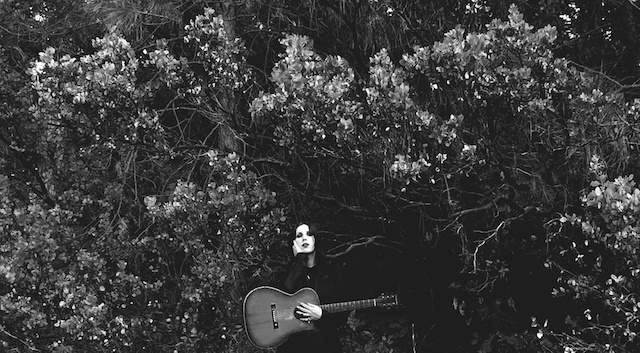 12. Chelsea Wolfe – Abyss
(Sargent House)
The buzz around Abyss before the first single dropped was that this was going to be Chelsea Wolfe's metal album. The first two songs that circulated—the doomy "Iron Moon" and industrial-thud of "Carrion Flowers"—only gave this speculation more weight. That's not exactly what happened. Though this album did have its heavier moments, Wolfe instead drifted from her previous work into a more intimate look into the subconscious with lyrics touching on themes such as dreams and sleep paralysis. Sometimes there is a brief industrial pound, but there are also shades of darkwave and gothic folk. She does not go off on a stylistic tangent, but merely adds to the sonic color with which this self-portrait is painted with.
While the sounds on 2013's Pain is Beauty dug deep into darkness and heartache, here she explores ways to convey the colors of a surreal world between dreams and twilight. Her voice comes out from the echoing shadows she once sang from in order to expose a different kind of vulnerability. Even with the change in subject matter, her lyrics drip with subtle venom that perfectly emotes the ache deep within each song. Abyss showcases not only has some of Chelsea Wolfe's most abrasive work, but also her most accessible. That is not to say the album saw her breaking into the mainstream, despite gracing the pages of Rolling Stone. She remains too uncompromising for pop music. Chelsea Wolfe has once again far exceeded whatever expectations were directed her way. – WL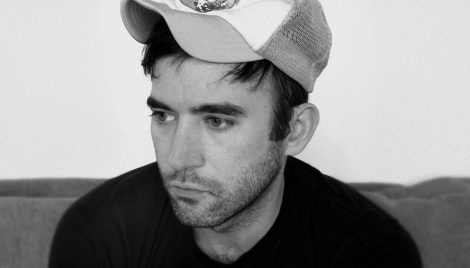 11. Sufjan Stevens – Carrie & Lowell
(Asthmatic Kitty)
Sufjan Stevens forgives his mother in the first track of Carrie & Lowell. It's an important moment, not only for the clear emotional significance it has to Stevens—whose mother, the titular Carrie, was largely estranged from his life due to her mental illness and substance abuse problems prior to her death in 2012—but for how it steers the album away from the resentment and anger that might have fueled a less graceful record. Instead, Carrie & Lowell is defined by its gentle acceptance of his mother's shortcomings and its willingness to explore their effects on Stevens' life, his faith and his ability to connect with others. Instrumentally, the album is drawn together by ethereal reverb, making the entire record sounds like it was recorded on some other spiritual plane. Stevens' hushed, almost whispered vocals, like most of the album, exist in the liminal space between hope and devastation. It's not an easy listen by any means—Stevens' songwriting pinpoints raw emotion and magnifies it—but it's a worthwhile journey. – SP