10 Great Concerts to Watch on YouTube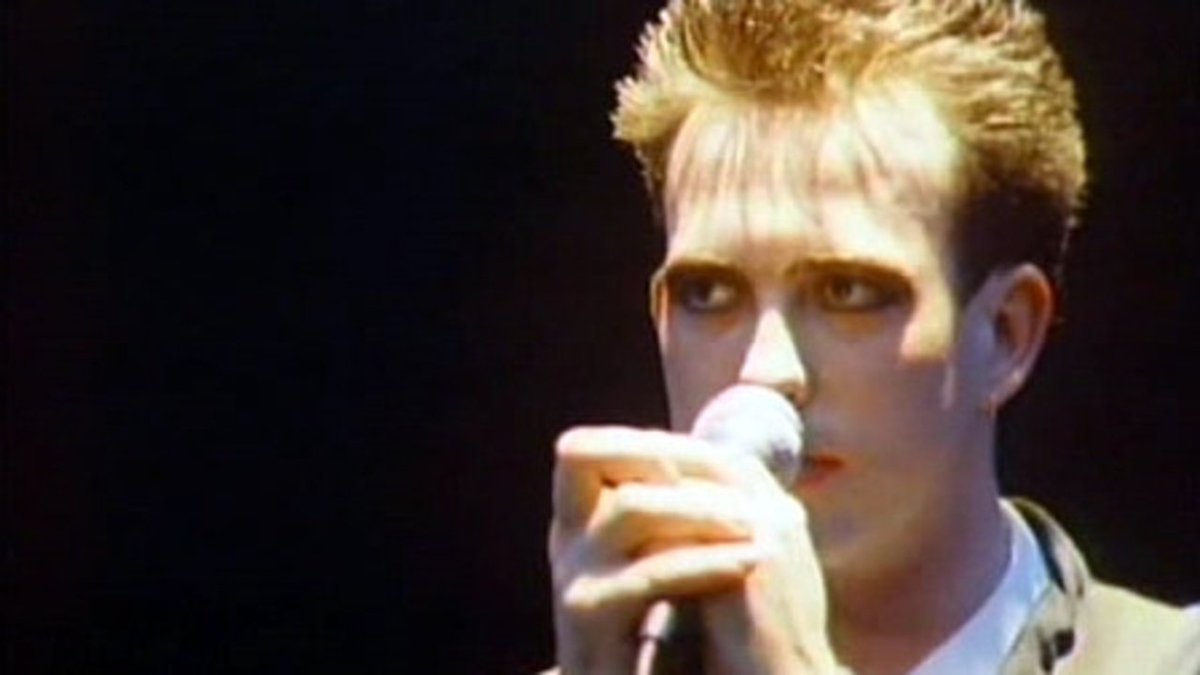 OK, so, it's time we face an unfortunate truth: We're not going to see any live music for a little while. The Covid-19 outbreak has pretty much put the brakes on live performances until it's safe to resume social interactions with large numbers of people. So, lots of time on the couch it is! But just because we can't go out and see live music in person right now (most of us, anyway) doesn't mean we can't still see a good concert. In fact, YouTube has countless complete live concerts from a lot of great bands. The fun thing, however, is being able to go back and check out bands you maybe didn't get to see the first time, or maybe watch a legendary performance that few of us actually had the chance to witness. So while we're all practicing social distancing, we might as well revisit a great show from the past. Here are 10 great concerts you can find on YouTube but, of course, you don't have to stop here.
The Cure – In Orange (August 1986, France)
In Orange is something of a legendary concert for The Cure, in part because of its setting. Recorded at an ancient coliseum erected in the 1st century A.D. in the French countryside, the set is essentially The Most Goth Thing on Earth. But atmosphere is only part of what makes the concert, which—despite featuring no material from Disintegration—is the band at their prime, featuring one of the best lineups in The Cure's entire run, not to mention all of these songs are amazing. You could just start any moment at random here— "Primary," "One Hundred Years," "Push"—and see something outstanding.
Miles Davis – Tanglewood 1980
If you want to see a jazz visionary at the peak of his powers, watch this full set from the Tanglewood Festival in Lenox, Massachusetts where Miles Davis and his band delve into some truly fiery interpretations of tracks from Bitches Brew and In a Silent Way. It's not so much a jazz concert as a document of genuine wizardry. The ensemble of legendary musicians embark on an uninterrupted journey through jazz's then most far-out territory, one track seamlessly transitioning into the next, each groove going deeper, each soloist pushing that much farther with each sustained note. Sit back and witness something spectacular.
Talking Heads – Live in Rome 1980
Though you can actually rent Talking Heads' legendary Stop Making Sense on Youtube, it's worth spending an hour with this earlier performance from the band, which leans a bit heavier on material from their 1980 masterpiece Remain in Light. The theatrics are dialed down a little bit, and the sound is a little bit rawer, but what's perhaps lost in cinematic mystique is made up for by a band who, in sheer musicianship and stage presence, could make the case for being the best band of the new wave era. (And most eras if we're being honest.) The opening rush of "Psycho Killer" is a hell of a start, but the psychedelic Afro-funk freakout of "Born Under Punches (The Heat Goes On)" is the most triumphant moment among nonstop standouts.
New Order – Live in New York City 1981
Captured around the time that the band had released Movement, making the transition into an entirely new band after the death of Ian Curtis and the end of Joy Division, this live set is New Order at their post-punk peak. The setlist is half composed of tracks from movement while the other half is made up of early singles such as "Ceremony" and "Everything's Gone Green." But while the band's debut has sometimes been criticized for sounding a bit too much like the band they once were, here the live intensity of tracks like "Senses" and "Chosen Time" reveal just how much they'd evolved since their Joy Division days.
Prince – Live at The Capitol Theatre, January 1982
I still sometimes struggle with the idea of Prince's content ending up on Youtube posthumously, but this concert—shot in black and white in 1982 during his Controversy tour—is at least an official Vault document. Though it's relatively short by Prince standards (his later shows would feature upwards of 30 or more songs, numerous encores, improvisations, covers, etc.), this early '80s set drives home just how early on Prince had established himself as one of the best live performers in the game. All energy, all charisma, and an incredible lineup of ringers in The Revolution, this set is—despite the visual clarity—incredible from beginning to end.
Converge – Blood Moon at Roadburn 2016
Back in 2016, Converge did something a little different at their Roadburn festival appearance. For one, they performed their acclaimed album Jane Doe in its entirety, which was a fairly unusual occurrence for a band not necessarily known for looking backward. But even more interesting was "Blood Moon," a specially curated set of some of their more atmospheric, epic and dirgey material. The set included tracks from throughout their catalogue, as well as a cover of The Cure's "Disintegration," but the real stunner here is a slower, shoegazey interpretation of You Fail Me's "Last Light," featuring guest vocals from Chelsea Wolfe.
Nick Cave & the Bad Seeds – Live at the Paradiso
Of all the Nick Cave live content out there, Live at the Paradiso (originally released on VHS in 1992) isn't necessarily the most technically precise, but the film and sound quality are great. But most importantly, The Bad Seeds are still in their first decade, still a bit more dangerous and manic, still overflowing with energy, menace and humor. There's an intensity that rages here, particularly in moments like opener "The Mercy Seat," after the Seeds pick up some steam. It's the kind of powerful post-punk darkness that made Cave and company legends.
David Bowie – Isolar II: The 1978 World Tour
There are actually a number of Bowie live sets on Youtube, so don't feel obligated to stop here, but among the coolest artifact is this Berlin-era set from the Dallas Convention Center, loaded with standouts from Low, "Heroes" and, interestingly, almost the entirety of The Rise and Fall of Ziggy Stardust and the Spiders from Mars. The whole damn thing is a highlight (the first two songs are bonkers good and it never dips from there), but there are few moments here as entrancing as the penultimate track, a hypnotic performance of "Station to Station."
Depeche Mode – Tour of the Universe, Live in Barcelona 2009
Depeche Mode put on a hell of a show. From the live performance to the visuals, not to mention just how charismatic a frontman Dave Gahan is, the synth-pop icons own every space of the stadiums they fill. And they most certainly still fill them. This complete concert from their Sounds of the Universe tour in 2009 features a setlist that's probably a wishlist of sorts for what a lot of fans would want to hear at a DM show—even if "Clean," and anything earlier than "Fly on the Windscreen" are omitted. But then again, "Never Let Me Down" is utterly transcendent.
Judas Priest – Live in Dortmund 1983
It only took me thirty-something years to finally see Judas Priest live, but in 2018 they were still able to provide one of the best genuine heavy metal performances I've seen in a long time. Still, imagine seeing them in the '80s when they were at their Heavy Metal Parking Lot prime. This set, shot at a festival in Germany, is one of the best quality Priest shows on Youtube, but it's also relatively compact at well under an hour. And no, that's obviously not enough Priest, but you get "Breaking the Law," "You've Got Another Thing Coming" and "Hell Bent for Leather" in this roaring, air-guitar-worthy set, so you can't beat that.
---
Support our Site—Subscribe to Our Patreon: Become one of our monthly patrons and help support an independent media resource while gaining access to exclusive content, shirts, playlists, mixtapes and more.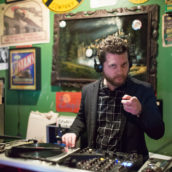 Jeff Terich
Jeff Terich is the founder and editor of Treble. He's been writing about music for 20 years and has been published at American Songwriter, Bandcamp Daily, Reverb, Spin, Stereogum, uDiscoverMusic, VinylMePlease and some others that he's forgetting right now. He's still not tired of it.