Everyone's personal soundtrack each year is a very personal thing—sometimes it's a ubiquitous pop hit, but more often than not it's the unexpected deep cut that resonated, that curious older song that we heard for the first time years or even decades later, or the familiar sound of an old favorite. When we each threw our personal lists of the best songs of the year into an Excel spreadsheet, what stood out more than anything was how, individually, all of our experiences were very different from one another. Connecting the dots became more complicated than on years past, in part because this is just a very weird year, and in part because our experiences have mostly been solitary. (But hey, we're starting to get back out there, slowly but surely.)
When we assemble lists of the best songs of the year, it in part reflects breakthroughs into mainstream pop consciousness, but a lot of the time, it's those unexpected songs that resonated that end up climbing up our list of favorites. Our list of the best songs of the year is both subjective and, if you were to ask us a few weeks or months down the line, subject to change. But these 100 songs told compelling stories, shed new light on familiar artists and introduced us to new ones, gave us food for thought and fodder for catharsis, recontextualized familiar sounds and obliterated others. There were more popular songs, more ubiquitous songs, but these are the ones that kept us engaged and motivated to listen over and over again.
---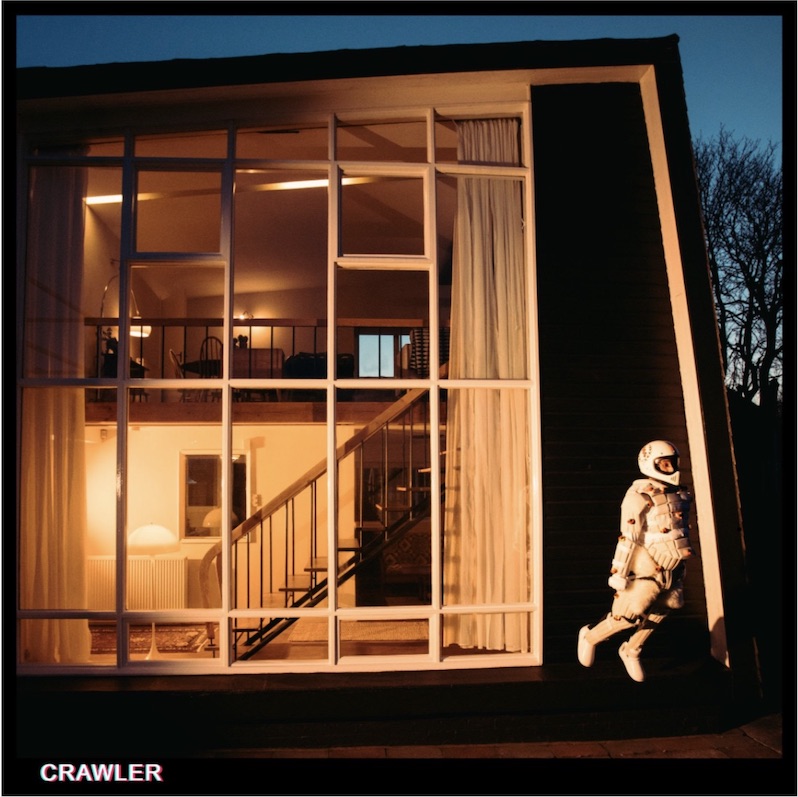 100. Idles – "MTR 420 RR"
Crawler saw Idles shapeshifting once again, ditching the post-Rage Against The Machine hard rock and metallic approach of Ultra Mono for a subtler, more dreary and atmospheric post-punk approach similar to that of Protomartyr or FACS. Album opener "MTR 420 RR" captures this shifting sensibility best, which is perhaps why they chose to open the record with it. The band has always had emotionalism simmering beneath their post-hardcore and punk flourishes but here the tension state inverses, stripping us of the brute catharsis that once marked their music for a painful suspension, Mark Lanegan drawl against desert drone and distorted synths. We're a sucker for dirges here and anything that calls to mind Joy Division's "The Eternal," the greatest dirge of all time, is an instant win in our book. – Langdon Hickman
---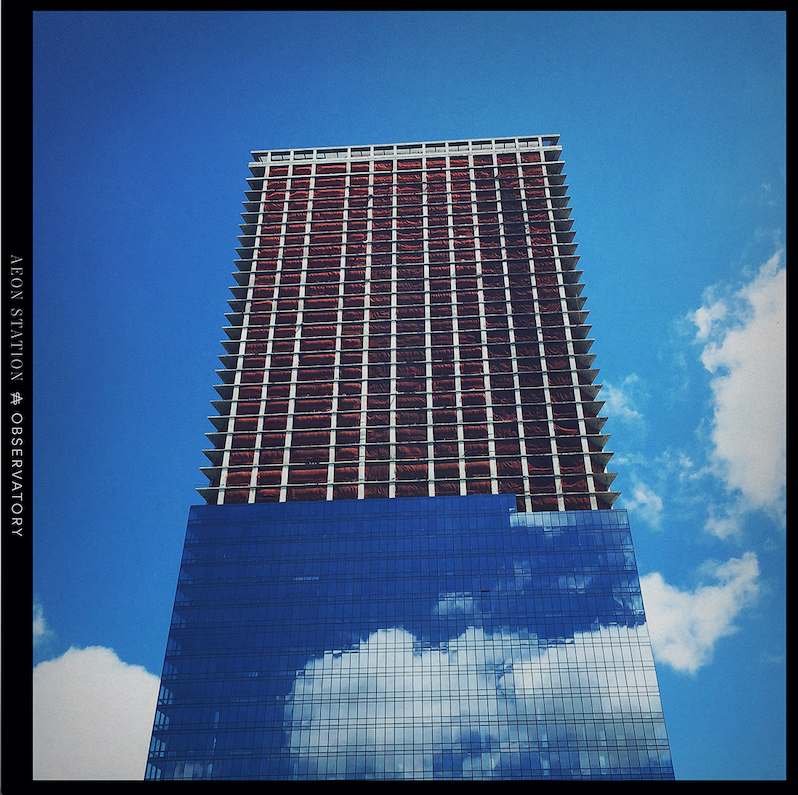 99. Aeon Station – "Leaves"
In any relationship, there are going to be moments where you have to decide whether this thing you've put so much time and heart into still means enough to you to keep fighting for it. Faced with one of those moments in 2019, Kevin Whelan called it quits with Charles Bissell, withdrawing five songs he had written for the Wrens' long-delayed follow-up to The Meadowlands and effectively putting an end to the beloved band. We don't know yet whether "Leaves" was one of them or if it was one of the new tracks Whelan penned under his new name, Aeon Station: Its themes of time passing and resignation were familiar territory for the Wrens, but when Whelan sings "I carry the chains you left behind" and "If I wait I'll tear the memory of fear out of my eyes" it sounds an awful lot like he's taking shots at his erstwhile bandmate and his endless tinkering. In the end, it almost doesn't matter whether "Leaves" is an Aeon Station song or a Wrens song. It's a reminder that dreams don't always come true, and sometimes there are no lessons to be learned beyond "shit doesn't always work out." Countless songs have been written about people who decided to weather the storm together and came out stronger for it. "Leaves" is for the ones who didn't. – Jacob Nierenberg
---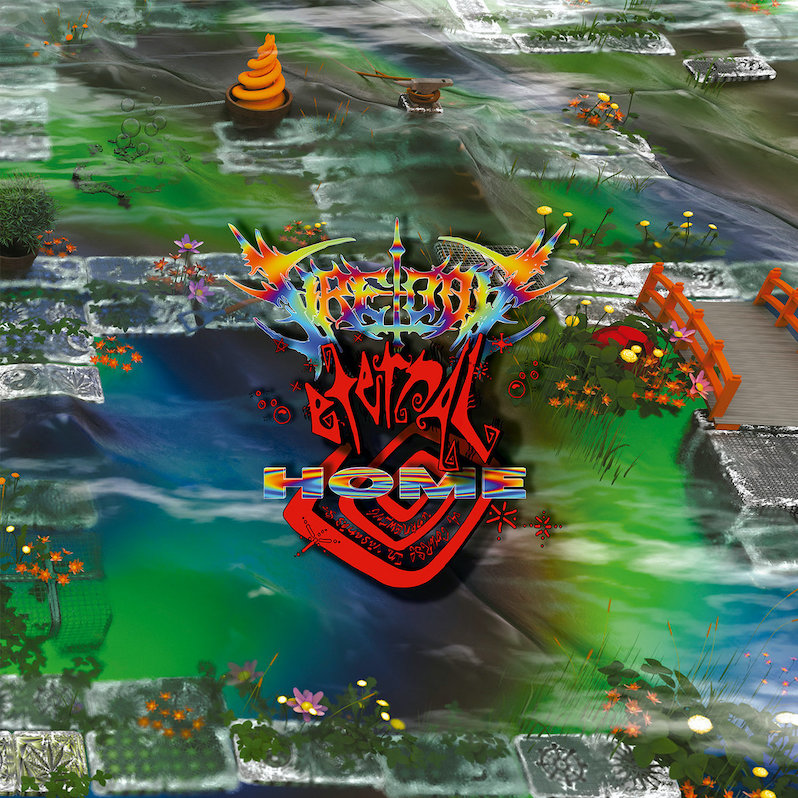 98. Fire-Toolz – "Odd Cat Sanctuary"
It's hard to summarize what makes Fire-Toolz in general and her absolutely killer record Eternal Home so great in a single track. Angel Marcloid's methodology by nature eschews static form, slipping like liquid chrome through the boundaries of her presumed capabilities. "Odd Cat Sanctuary" is the best shot of nailing in one track precisely what makes this project so special. There seems to be every color imaginable here, from smooth jazz to progressive metal to avant-garde electronic and industrial hits to vaporwave post-ambient movements. These sounds don't just cut between each other but collage against each other, arranged not as startling and disorienting flurries of ideas but instead as the proper enunciation of a single synchronous melodic and musical notion evolving over time. These are not shock theatrics; this is songwriting without borders. Because what you witness is absolutely a song, one with hooks and structure, just one with all sonic limiters turned off. We've already seen Gesaffelstein and Oneohtrix Point Never take more mainstream positions; god willing, Marcloid isn't far behind. – Langdon Hickman
---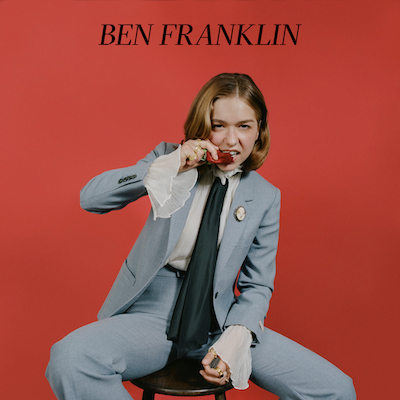 97. Snail Mail – "Ben Franklin"
What's remarkable about "Ben Franklin," the swinging second single from Snail Mail's Valentine, is its interplay between cool pop detachment and blunt honesty. It's the album's most danceable track, but also the only one in which Lindsey Jordan directly mentions her stint in rehab at the end of last year—a sly reference, quickly undercut by the sardonic hook: "Sucker for the pain, huh, honey?" As with almost every other song on Valentine, "the pain" here also refers to a decaying (or decayed) romantic relationship ("Said you would have died for me…don't act like you never met me.") Romantic woe is not uncharted lyrical territory for Jordan, but she breaks plenty of new ground sonically. While her 2018 debut, Lush, was a scruffy, guitars-first successor to Sebadoh and early Liz Phair, "Ben Franklin" draws on a much wider, warmer, and generally more pop-influenced musical palette. But make no mistake—this is a rock song, undergirded by a melodic bass line and resonant drums that squelch into the silences. Heartbreak has rarely sounded so groovy. – Casey Burke
---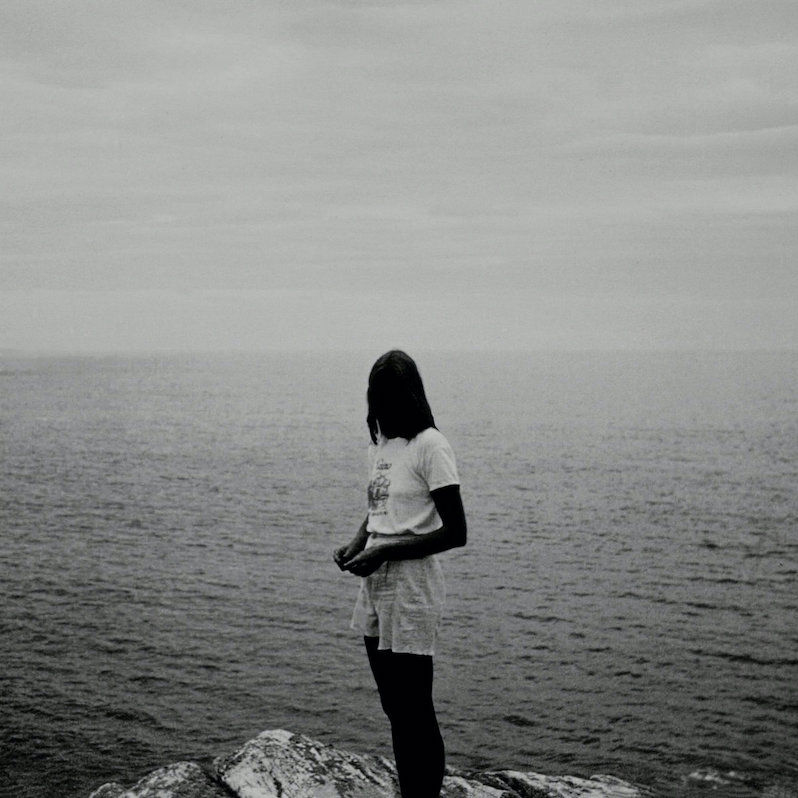 96. Midwife – "2020
Midwife now joins the strange and unexpected company of prog death metal band Tribulation in the equally strange and unexpected category of bands who've produced revolutionary covers of Offspring songs. In each case, the main theme is mutation, taking a song that seems outside their sonic wheelhouse and turning it inside out to dump out that small kernel they plucked from it. In Midwife's case, the haunting strain of Madeline Johnston singing "it feels like heaven is so far away" shifts from the eyerolling angst of '90s punk dudes with spiked hair to the emotional core of her "heaven metal," a shoegazing post-metal that feels often like a fusion of Grouper with Planning for Burial. Midwife as a project is the space between many angles, from ambient to post-punk to atmospheric goth rock to metal and more; that she would find a center like this via one of The Offspring's better cuts is less a shock and more an affirmation of how special her voice is. – Langdon Hickman
---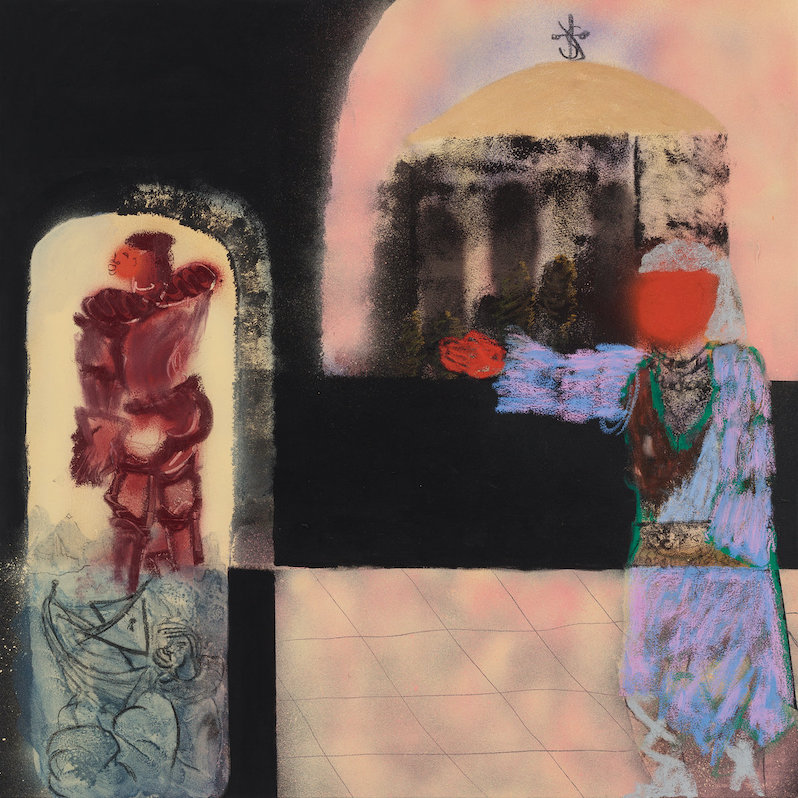 95. Hand Habits – "Gold/Rust"
Fun House showed us that Meg Duffy is confident in their musical vision, with risky leaps and bounds in their sound. The best example of that might be the way they so fully commit to the metaphor of "Gold/Rust." Earthy, percussive acoustics contrast with ascendantly glittering distortion, paralleling the narrative of realizing what once seemed like rust is actually gold. "And twenty years later you found out she was the one / Who knew?" Like the metaphor itself, the song is a subtle yet effective spell that transforms a relatable life experience into a beautiful image. – Forrest James
---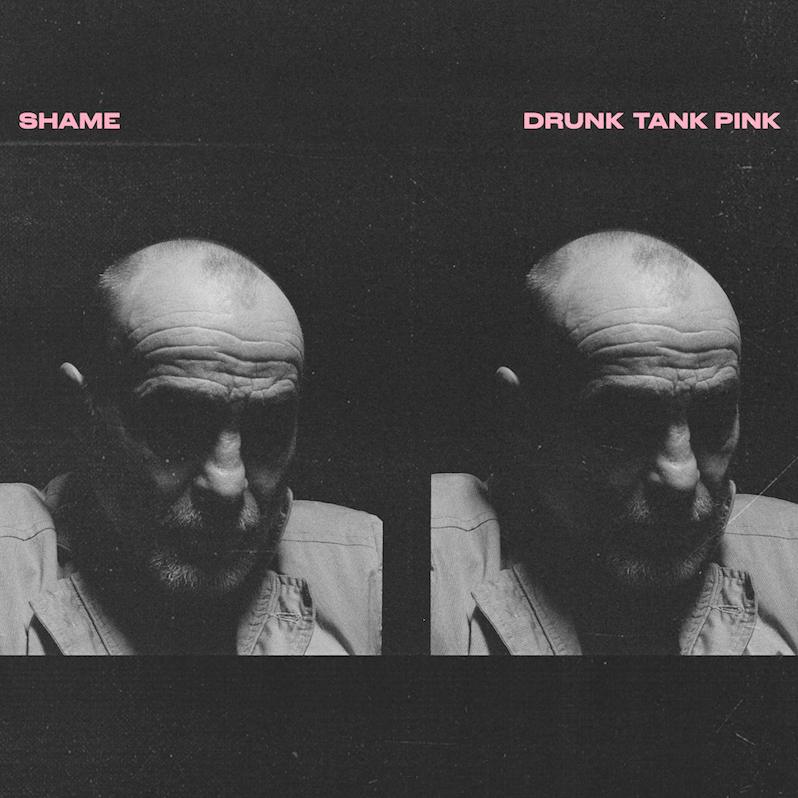 94. Shame – "Born In Luton"
Kicking off with a quick, frenetic guitar intro, "Born in Luton" puts the feelings of panic and dread to a grungy, dark soundscape. Frontman Charlie Steen's vocals convey overwhelming bouts of frustration, especially when he sings, "And if the body is willing / Then so is the mind / If you can't trust in either / Prepare to decline." Here, he explores the nightmarish aspects of health struggles, losing the ability to control and manage. The track's harsh sound paints a picture of anger and sadness, rushed instrumentals giving way to a hopeless landscape of pure dread. It's a cathartic moment amidst a bleak message. – Virginia Croft
---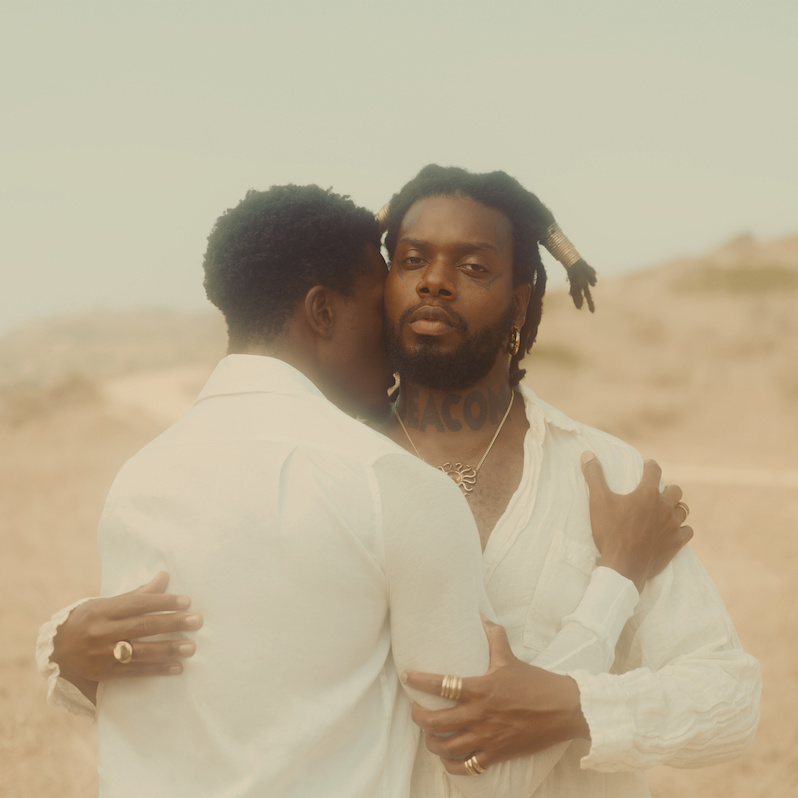 93. serpentwithfeet – "Hyacinth"
Josiah Wise sounds a little bit less like an entire occult choir on DEACON, though his songs still have the devotional tone of hymns. The verses on "Hyacinth" are relatively unadorned — just Wise's tender vibrato and a simple guitar—but they bloom into a magisterial chorus that sounds like it's delivered by a quartet of cherubim. Like the blossoming love that Wise has finally found in the lyrics—"Don't tell me the universe ain't listening / I went to bed single now I'm kissing / A man that was once a hyacinth"—the chorus feels like an almost transcendent revelation. – Sam Prickett
---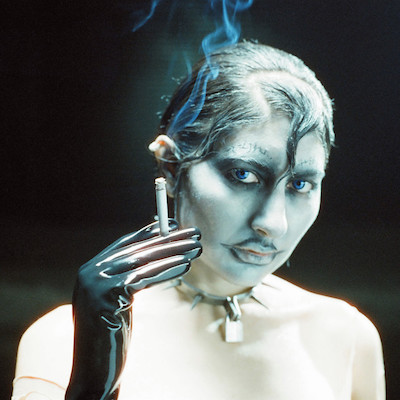 92. King Woman – "Morning Star"
King Woman's "Morning Star" is a different kind of heavy—both steamy and tense, not unlike that which can be felt in the electricity in the air as a storm is about to hit. The drumming is outstanding on this song, a heavy anchor that grounds Kris Esfandiari's Luciferian narrative. Lyrically, there's very little metaphor, as Esfandiari embodies the Fall of Lucifer myth nigh-literally in her first-person accounting of the tale. Falling from heaven has never sounded so intoxicating. – Wil Lewellyn
---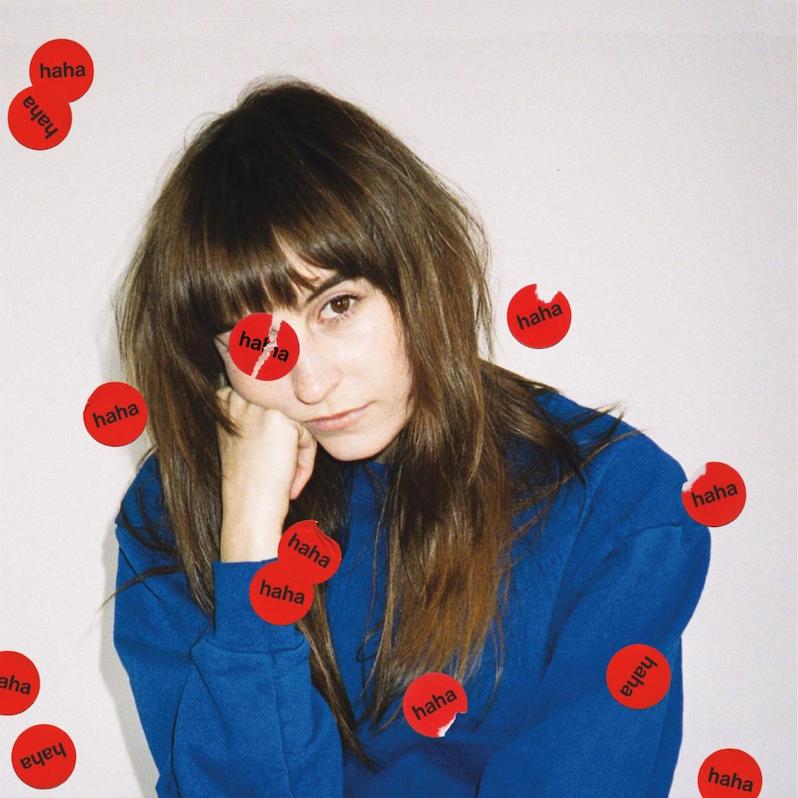 91. Faye Webster – "In a Good Way"
Faye Webster has a unique voice marked by its unobtrusiveness. She is laid back, but not lazy. On "In A Good Way," she subverts the idea of "crying." The lyrics describe a relationship between two people that is, to the contrary of much of popular music, going well—someone might be having nightmares while the other has fallen asleep, but the tenderness and care are clear. A mellow moment of genuine emotion with a subtlety that Webster pulls off so well. – Konstantin Rega
---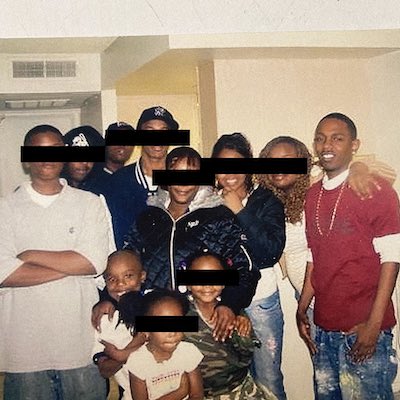 90. Baby Keem – "Family Ties" [feat. Kendrick Lamar]
Baby Keem's "Family Ties" all but guarantees it'll earn most of its attention for Kendrick Lamar's mind-blowing appearance: The song's diptych structure begins with Keem triumphant, enumerating the trappings of his new status and the struggles he endured to get here over booming horns and a slow skeletal trap beat. Nothing wrong with any of that; a totally solid hip-hop song. Then the synths go minor-key menacing and we're no longer in familiar territory. Whatever Lamar's been doing since dropping the Pulitzer Prize-winning DAMN., his flow hasn't suffered—if anything, his technique has broadened to include new voices and delivery patterns. He snarls, "I been duckin the pandemic, I been duckin the social gimmicks, I been ducking the overnight activists, yeah/I'm not a trending topic, I'm a prophet/I answer to Metatron and Gabriel." Well … damn. – Liam Green
---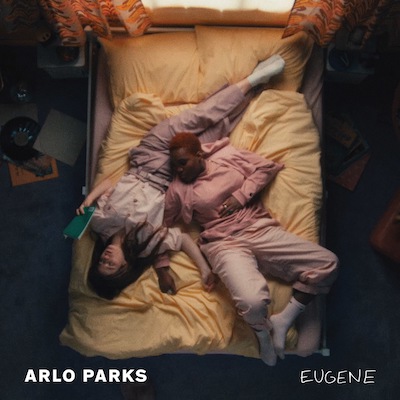 89. Arlo Parks – "Eugene"
Londoner Arlo Parks has been releasing songs for a few years now, but her music—a blend of bedroom pop, folk and R&B—feels uniquely attuned to the particulars of love in the era of COVID-era isolation: fragile arrangements; interior reflections on replay; romance clocked from a cool remove. Parks' debut full-length record Collapsed in Sunbeams, released back in January, is rife with tracks that observe moments with this kind of candor. She cuts to the quick most strikingly with "Eugene," near to the record's close. The song details a triangulated romance, with Parks on the fringes of a budding relationship between a close friend and the titular Eugene. She treads through the pair's flirtations, vacillating between numbness and envy. But Parks ultimately manages to channel her longing, and her isolated vantage, into something quietly cathartic: "Eugene" is heartbreaking, but also beautifully blissed out. – Ben Easton
---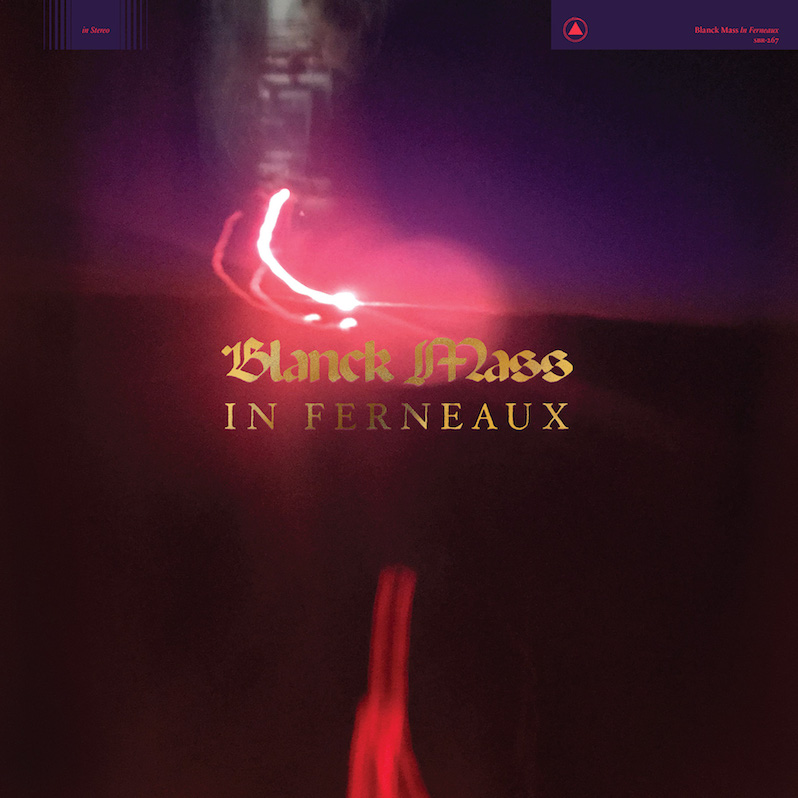 88. Blanck Mass – "Starstuff"
Describing Blanck Mass' sound is a lesson in irony. It's an oasis that turns into a drowning pool, a non-threatening being that later betrays you, a refuge masquerading as a bottomless pit. "Starstuff," the single edit off In Ferneaux, the fifth album by drone and electro / ambient artist Benjamin John Power, reflects that harsh, deceptive contrast. As "Starstuff" evolves, sounds become more explosive, pounding, and defiant. Constant stabs of synth merge with electronic drums to create a sense of unease. Then, a seismic shift cracks open to reveal a vast landscape. Suddenly, electro-synth waves energize you before the music recedes back into the shadows. – Emily Reily
---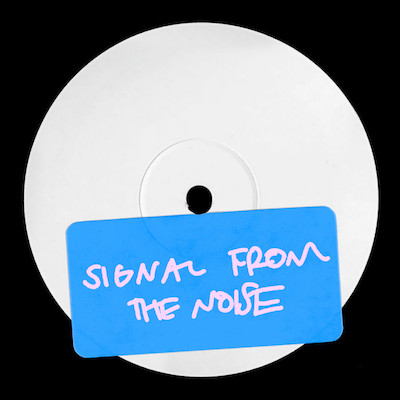 87. BADBADNOTGOOD – "Signal from the Noise"
True to its name, "Signal from the Noise" begins in static. The melody that it begins with, and that it keeps returning to, is mournful and moderated—it moves at a pace kept by the hi-hat, never accelerating but instead keeping time. The song explodes about four minutes in, with a jolt of energy led by that fuzzy, Hendrix-ian guitar. Suddenly everything is moving with purpose and action, running around a city square, the image of activity. We'll return to that initial melody, a hook now surrounded in humming saxophones. BADBADNOTGOOD's first true jazz record is heavily produced, and that's for the better. The signal—from where? to what?—is one that will haunt us. We can't answer it; it speaks a language we don't know. The thing fades out before we can decipher: even nine minutes was not enough. – Ben Cohn
---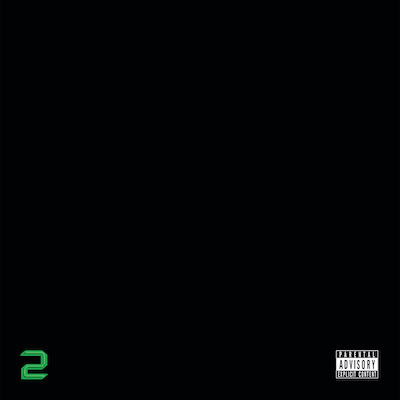 86. Dean Blunt – "DASH SNOW"
It's a cliche to describe an artist as genre-defying, but when it comes to Dean Blunt there's really no other option. The prolific artist has patched together hip-hop, acoustic rock and avant-garde elements across his large body of work, always changing but never compromising. "DASH SNOW," a highlight from Black Metal 2, strikes a perfect balance between mystery and clarity. Aided by beautiful vocals from frequent collaborator Joanne Robertson, Blunt builds a warm, folk-inflected sound around a seemingly simple (though possibly ironic) credo: "It's gonna be alright." Is Blunt ribbing Kendrick Lamar, paying an obscure homage to the provocative New York visual artist whom the song is named after, or something else entirely? There are as many interpretations of these scant lyrics as there are listeners. But the beauty of "DASH SNOW" is that no context is required. Simply allow Blunt's laconic croon and flangey guitar to whisk you away for two minutes. Then repeat. – Casey Burke
---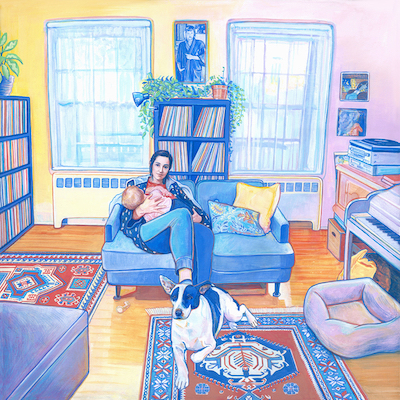 85. Laura Stevenson – "Sky Blue, Bad News"
Singer/songwriter Laura Stevenson starts out "Sky Blue, Bad News" in a bad way, and things don't get much better as she attempts to wait it out. "Another couple weeks go by and the creek gets higher," she sings. "I'm getting covered in bug bites/The bugs'll suck you dry here." The bad news on the horizon and the pests that visit her stand in contrast to its lush and rustic folk-rock sound, an upbeat major key song about waiting for the other shoe to drop. It feels a little like a year or two that most of us have experienced—probably recently—where the situation you're in is less than ideal, and it's only going to get worse in the meantime, and anyway, you might be partially at fault. But give it time; "maybe I'll be better in a year," Stevenson sings. Yeah, maybe. – Jeff Terich
---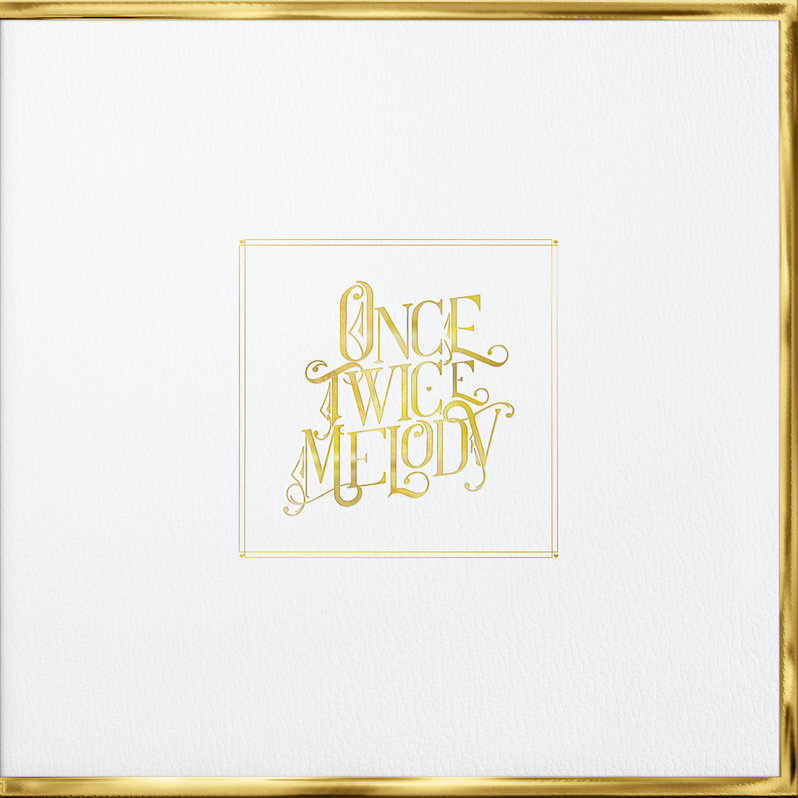 84. Beach House – "Superstar"
Beach House released one quarter of their new album Once Twice Melody, with another four songs still yet to arrive before the new year, both embracing the curious new reality of navigating streaming algorithms and vinyl delays while interestingly forgoing a lead single altogether. "Superstar" is as strong a candidate as any, a pulsing synth-pop number that finds the group drifting further from the gauzy ballads of their earliest days into an M83-like neon utopia. Beach House has never sounded so urgent, so driven to be somewhere in a hurry—well, a little bit of a hurry. This is still Beach House, after all, and it wouldn't be the stunner that it is without all the mesmerizing scenery blurring by. -Jeff Terich
---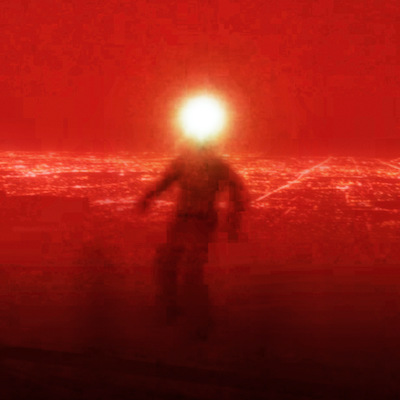 83. Injury Reserve – "Top Picks for You"
This is grief in the Internet age, or rather specifically the Netflix era. From the bending synths that sound like a manipulated sample of a human howl to the breathless faltering lead in syllables, like he can't find the right words until they just start pouring out. "Your algorithm is still in action / yeah, just workin' so that you can just, jump right back in / But you ain't jumpin' back." It's a terrifyingly new facet of grief, to lose someone and still have access to their digital presence, their recommendations and targeted ads. But it's not so different from the familiar appearance that a child might display of their passed away parent ("He look just like you"). Comparing someone's algorithm to their surviving child, the echoes of their identity both digitally and genetically, is a unique and deeply affecting lens on grief. – Forrest James
---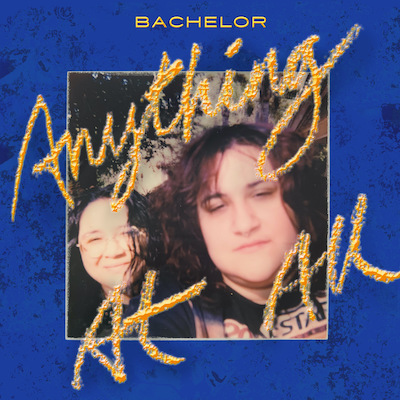 82. Bachelor – "Anything At All"
Much of Jay Som and Palehound's collaborative album feels like they trade off taking lead rather than fusing their sound, but "Anything at All" is a delightful exception. Bits of each of their styles feel present, and their shared vision shines through. The sound of the song matches the narrative perfectly, somehow capturing the anxiety described in the lyrics while still being a joy to listen to. A tight but lurching bass line feels like tripping over your own words, and high piano accenting the chorus is the bile rising in your throat. When the duo finally let loose with the guitars for an overwhelming climax, the anxious feeling overtakes you: "I shouldn't say anything at all." It's an experimental art-pop masterpiece disguised as catchy indie rock. – Forrest James
---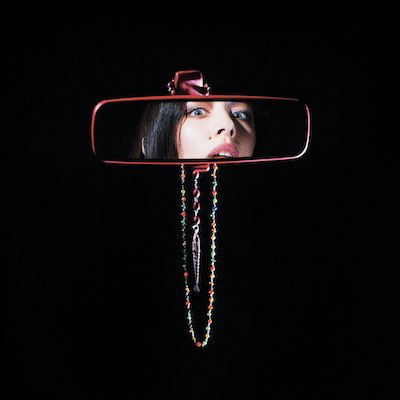 81. Caroline Polachek – "Bunny is a Rider"
Her first release since 2019's album Pang, "Bunny is a Rider" is a special track—it feels like a new level for Caroline Polachek, her velvety lyrics taking a mesmerizing turn, riding an addicting bass line to the track's finish. It encapsulates the feeling of new freedom, living for your own passions and following only what Bunny wants. "Bunny" feels darker than Pang, creating a more pulsating, underground beat, Polachek playing with lyrical rhythms, especially in its verses. Syncopations create a trancelike sound as she weaves us in and out of her musical maze. – Virginia Croft
---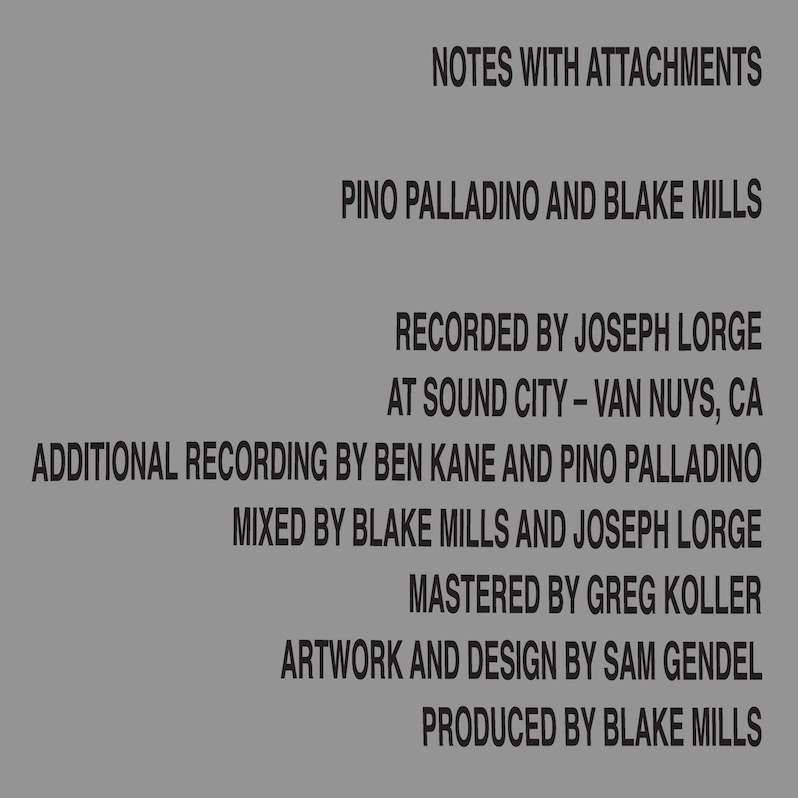 80. Pino Palladino and Blake Mills – "Ekute"
Pino Palladino and Blake Mills are overflowing with ideas. Take "Ekuté," for instance, which starts out rather simply but contains three or four songs within it. From the opening Fela Kuti-inspired groove to the song's last minute or so, in which Andrew Bird shows up with his signature woozy violin accompaniment, the twists and turns of this track, much like the variety of Notes with Attachment as a whole, make it exceptional. Incidentally, it was Mills'
introduction to Palladino's solo work, a draft he described as simultaneously repeating and veering off in a wide range of directions. There's something to a song that is compositionally tight and follows a single idea to its logical conclusion, but there's something equally exciting about a song that captures the joy of spontaneity. Palladino, Mills, and co. follow new ideas as they emerge even if it means abandoning a groove just as we were getting into it—if only because they are confident that the next one will be just as good. – Tyler Dunston
---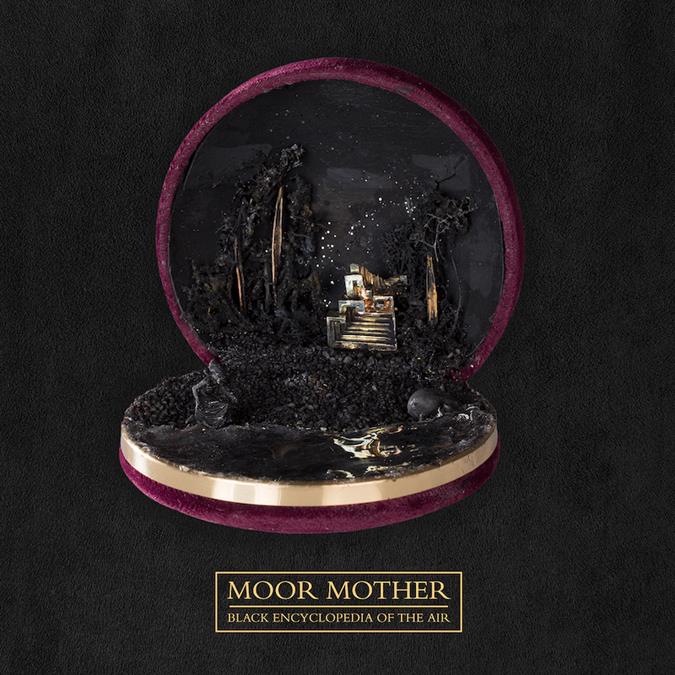 79. Moor Mother – "Mangrove" [feat. Elucid & Antonia Gabriela]
Before 2020 came to a close, Camae Ayewa released BRASS, a collaborative record with emcee billy woods, one half of the rap duo Armand Hammer. Less than a year later, she teamed up with the duo's other half, Elucid, on these standout two minutes from Black Encyclopedia of the Air. There's no hook, no chorus, just a hypnotic intro from Antonia Gabriela and two verses of dark stream-of-consciousness reflections about the dark road Black Americans have tread for centuries. "Wise enough to rest, I closed my eyes but never slept/Say it with your chest," raps Elucid. "Need to lead, through Jamestown weave/At full speed, full pressure, Walter Reed/Jackson State ain't even no mountain high enough/To escape this confederate landscape," Moor Mother counters. There's an eerie sense of unsettled calm in the warm glow of a Rhodes piano and a crackly analog fuzz to the beat, but it's Elucid and Ayewa's stark poetry that lowers the boom in this bap. -Jeff Terich
---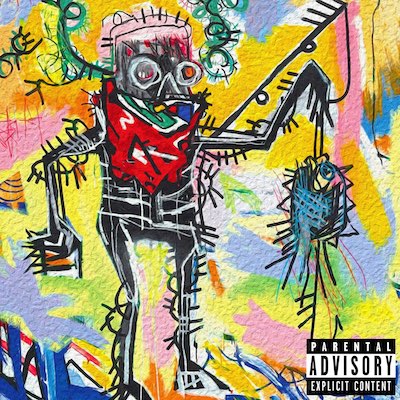 78. Mach-Hommy – "The Stellar Ray Theory"
A highlight of Mach-Hommy's stellar album Pray for Haiti, "The Stellar Ray Theory" functions on multiple levels: as an expression of gratitude for good fortune, a warning to MCs who feign authenticity (complete with an extended interpolation of Jay-Z's "The Takeover) and an extremely assured, laconic bit of swagger. Conductor Williams' production crafts a bed of warm horns, keys and boom-bap drums over which Hommy's elusive flows and intricate lyricism effortlessly glide. Hommy, along with Boldy James, is among the less immediately accessible members of Griselda, but the listening rewards for engaging with his work are considerable. – Liam Green
---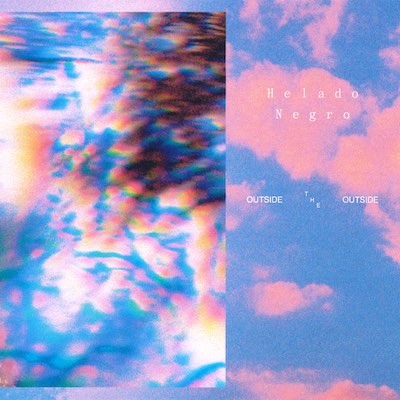 77. Helado Negro – "Outside the Outside"
Roberto Carlos Lange—the voice behind the moniker Helado Hegro (which means Black Ice Cream), released his seventh album Far In this autumn. Heavily influenced by all the '80s electronic music he grew up around in South Florida—his parents immigrants from Ecuador—listening to the radio, processing Miami Bass and electro jams, his most recent project is a joyful collision of relationship components scattered all over the lyrical content and those ambient funk grooves that feel right at home with 3 am dancing. The video for "Outside The Outside" is so familial, so free, these unguarded, close, house dance party vibes, shared with loved ones hint at identity but moreover nail the point of community. Something we've all been thinking about for the past 19 months in one way or another. Cross that with the lyrics "my world only opens/when your world comes in" and you have these eyeblinks, beats of belonging that extends from partner to tribe, under gentle 808s, handclaps, and Lange's trademark speak-sung delivery. – John-Paul Shiver
---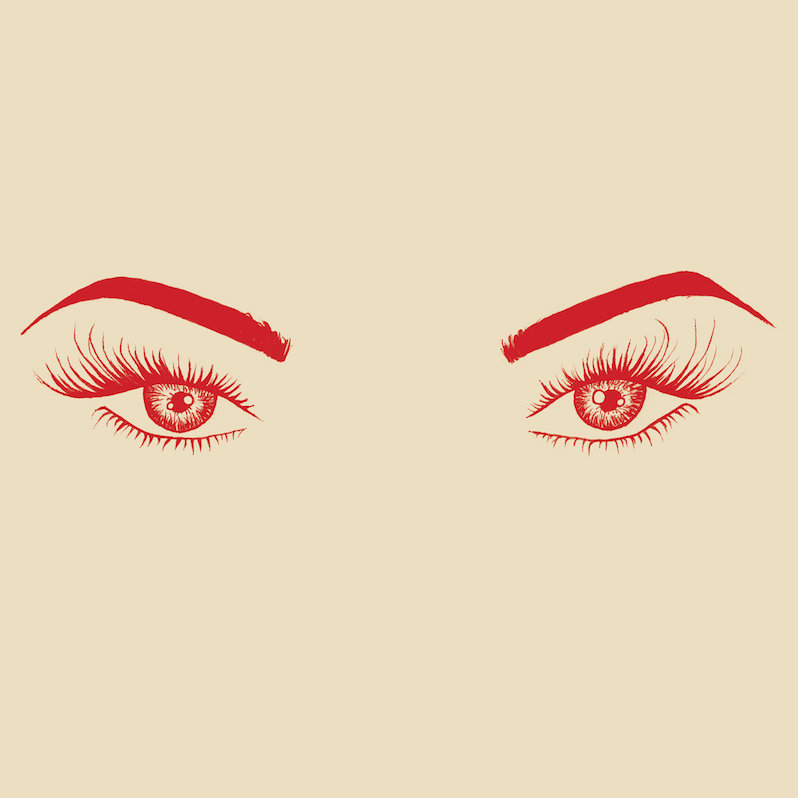 76. Xiu Xiu – "A Bottle of Rum" [feat. Grouper]
As Xiu Xiu continues to thrash between unintelligible and catchy, "A Bottle of Rum" cuts through the noise. The most anthemic thing Jamie Stewart has ever penned, it lacks the brutality and melodrama of most of the band's work. What replaces that is a call across the world, to Roberta, who could be anyone. She could be your lost friend, the one you haven't seen in years. She probably is. "In the ways of a dream," Stewart and Liz Harris sing, "meaningless to believe." Together, they sound both pained and healed, desperate and world wary. The hum of the synths, the shot-to-hell drum fills, and reverb soaked guitars, it's all part of it. The song is both dream and noise, hurt and happy. It's what makes the whole thing hit as hard as it does. The best pop songs are crushing. "A Bottle of Rum" definitely is. – Ben Cohn
---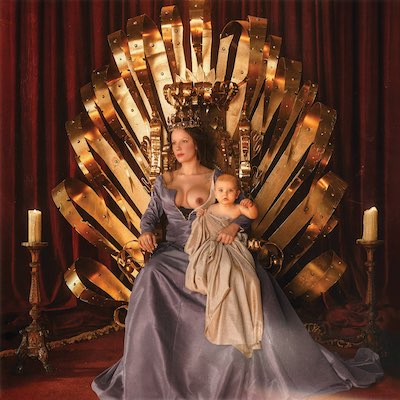 75. Halsey – "I am not a woman I'm a god"
Halsey spent a good deal of time recording new album If I Can't Have Love, I Want Power and filming its videos while pregnant, yet their music went out of its way to question and even reject long-established feminine norms including the "joy" of motherhood. This slinky hit single finds Halsey confident in their insecurity, acknowledging the wonderment of impostor syndrome inherent in everything from trying to care for new life, to performing on stage, to gender identity and dysphoria. When they sing "Maybe I could be a better human with a new name" against the throb of Nine Inch Nails' production, it's music they always wanted to make about struggles they tried to avoid or suppress. – Adam Blyweiss
---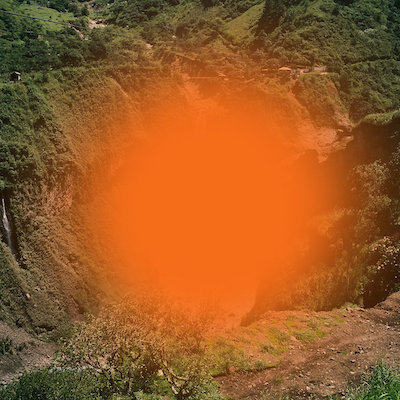 74. Yu Su – "Xiu"
There's something deep, far back in the brain, long buried because it was of no use. It's the memory of a pop song, overheard in a restaurant, at the train station, in the kitchen while your mom was making dinner. The smell of garlic and onions in a pan floats in and reminds you of this groove, the arpeggiating melody, and an instant hum. You can't remember the whole song. Instead, it's just this, repeated over and over again, building into a dance number. It could decay at any moment—actually, around a third of the way in, it does. This is what "Xiu" sounds like. It's uncanny and just a little familiar. Yu Su said she based it on popular Cantonese music she heard on the radio; Chinese top 40 from the '80s. It buzzes with that noise, the static of a bad connection. What can be barely made out is as interesting as the song itself. – Ben Cohn
---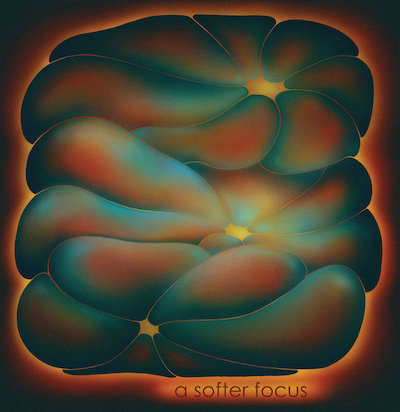 73. Claire Rousay – "Peak Chroma"
An abstract creation by post-modernist artists more often saved for the gallery rather than home listening, field recordings aren't known for being open-hearted. And yet Claire Rousay's work is powerfully emotional. "Peak Chroma," the heart of her excellent record A Softer Focus, begins with an airy drone, planting us inside an organ. Sounds begin to creep in, at first not identifiable, like bird calls across a lonely ocean. A supermarket checkout line, a train over tracks, paper torn into pieces, women speaking French. She isn't quite decontextualizing these, but she isn't trying to build a scene either. Rousay gives us an experience of the quotidian; day-to-day life condensed all at once. Emerging from this is a voice caked in Auto-Tune. The hushed hymn of "I tried to miss you" will have the listener turning up the volume over and over again until it ends. We've returned from unreality, not quite different but not the same either. To be moved by Rousay's work is to be moved by the experience of another, not in a big way but in a necessarily small one. – Ben Cohn
---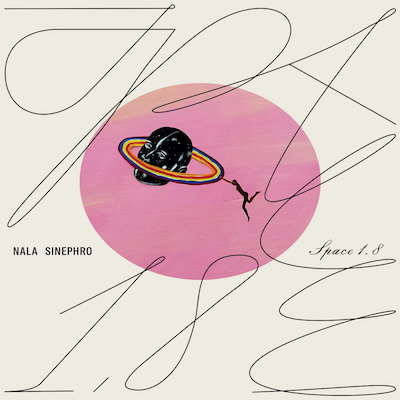 72. Nala Sinephro – "Space 8"
Even for fusion genres, "ambient jazz" is a fickle alchemy. Lean too heavily on the latter and it comes at the expense of the former—even the loosest of jazz rhythms will constrict ambient's amorphous boundaries. London-based harpist and composer Nala Sinephro's debut album, Space 1.8, flows gracefully between the two across its 44-minute runtime, but never more comfortably does it inhabit both spheres at once as it does in its final third, which despite its length never feels sprawling or unmoored. Listening to "Space 8" feels like standing inside it, watching for 17 and a half minutes as its components—shimmering harp, glowing synthesizer, trilling saxophone—detach from each other and refract the light in the air, creating a pocket realm of sound that is as intimate as it is transcendent. – Jacob Nierenberg
---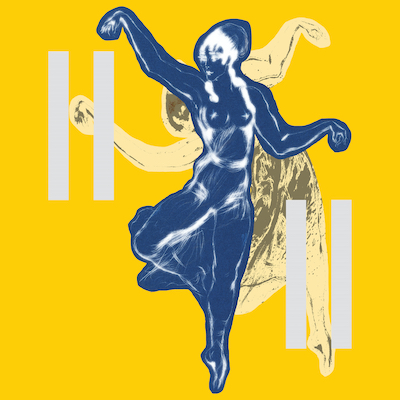 71. Water From Your Eyes – ""Quotations""
There's a pair of quotation marks around ""Quotations"," a title within a title on the standout from Water From Your Eyes' Structure. It's a reinterpretation of a different song by Nate Amos and Rachel Brown on the same album, also named "Quotations," minus the added quotes. Where the first iteration is a grinding industrial stomp, its counterpart is lighter and more playful, built on twinkling string strums and vocal loops, a childlike kaleidoscope of sound that brings to mind vintage Four Tet or Caribou than Youth Code. It's as much cleverly self-referential as delightfully unexpected, a glorious dismantling of a song that's reborn as something altogether glorious and different. – Jeff Terich
---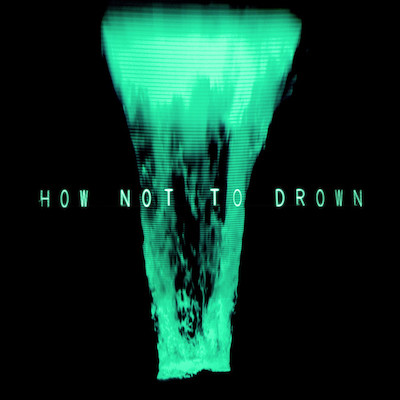 70. Chvrches – "How Not To Drown" [feat. Robert Smith]
Screen Violence might not be as hooky as Chvrches' previous albums, on the whole, but this single returns to the kind of neon pop groove that plays to the Scottish band's strengths. The tension flowing through the syncopation of vocals and drums creates a kind of tension that makes this stand out immediately as the album's strongest song. They've often struck me as Taylor Swift for goths and being joined by The Cure's Robert Smith on this track cements that idea. Smith's voice here, as ever, sounds immortal, where many of his peer group would be feeling the wear and tear of age. The melodies on "How Not to Drown" fall in all the right spots to make this a song worthy of being stuck on repeat. – Wil Lewellyn
---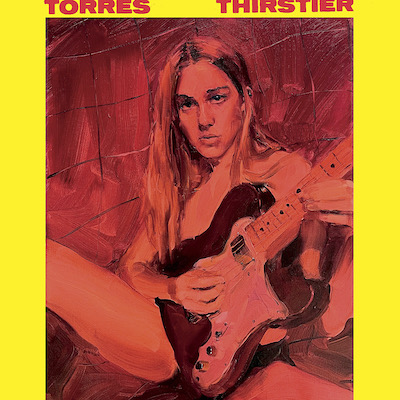 69. Torres – "Don't Go Puttin' Wishes In My Head"
Already working in extremes, we start with death. "If we're calling off the funeral," Mackenzie Scott sings, "then I'm calling for a hitching." The whiplash continues through the song, as she pleads with her partner to not make promises she can't keep. Like a lost Cars song, "Don't Go Puttin' Wishes in My Head" is glittery and desperate. It rocks with the energy of someone unable to think of literally anything else, obsessing about the person they love. Just listen to how many words she crams in before the second chorus: "If you want I'll talk myself from the ledge/Lord girl you've gone and put me to the test/But I don't want you choosing something you'd regret." With each phrase, a cascade of guitar chords comes crashing down. The whole thing is breathless. This is no less than deathly urgent, not a want but a need to get an answer: will you love me or will you not? – Ben Cohn
---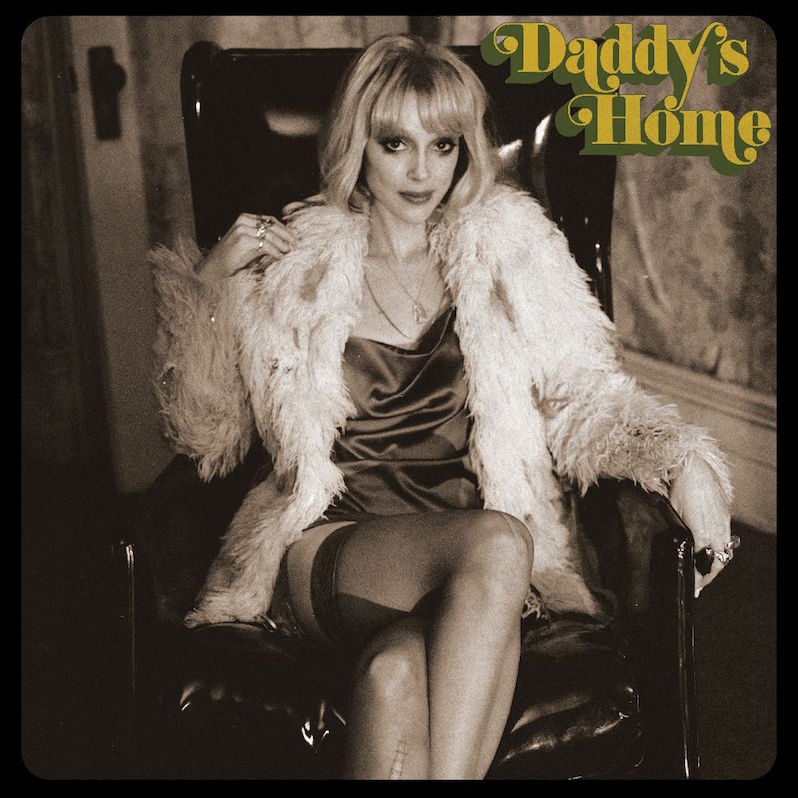 68. St. Vincent – "Down"
Annie Clark's always put more than a little distance between herself and her audience, St. Vincent being not so much a persona but a blank canvas for any idea she chooses to pursue. Daddy's Home isn't any different, save for being partly inspired by Clark's strained relationship with her father. In "Down," however, she still sounds like she's stepping into a new role, one of earthtones, polyester and David Bowie's Young Americans. The sneer in her voice feels genuine—Clark the living, breathing, supremely irritated person breaking the fourth wall—but as with the best of her songs, "Down" is simply top-notch escapism. With just a little more groove. -Jeff Terich
---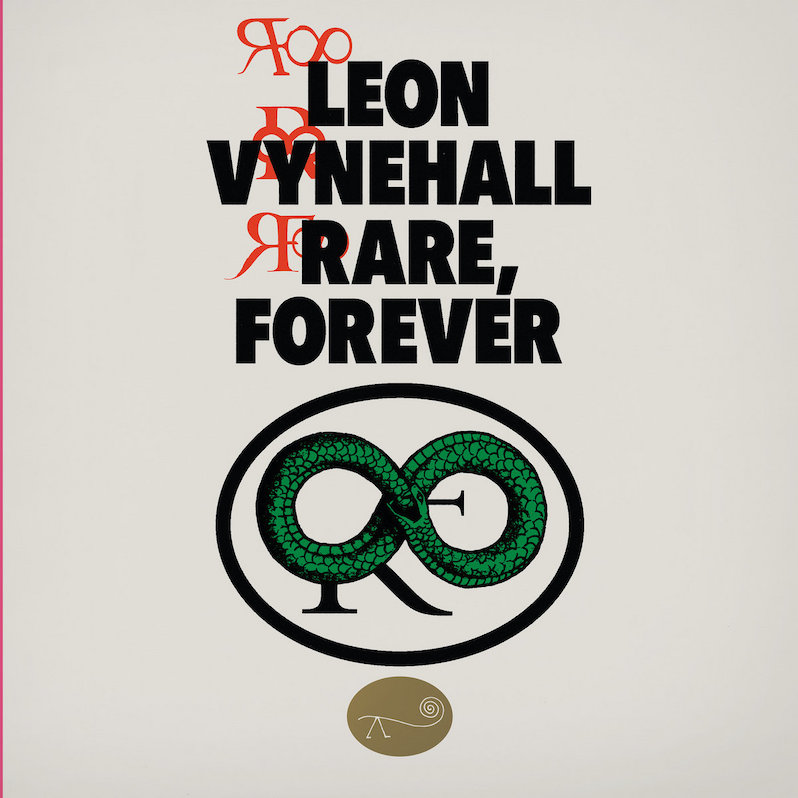 67. Leon Vynehall – "An Exhale"
When a song introduces multiple layers one after another, building slowly over the same beat—especially in electronic/dance music—we tend to expect a release, a shift of some sort, a drop, a resolution. Out of this expectation arises a kind of tension waiting to be dissolved. Structurally, "An Exhale," from Leon Vynehall's new record Rare, Forever, leads the listener to expect this kind of release. But instead, the song just builds and builds, and it gets to a point where the build itself becomes the release. Leon Vynehall carries the song to its logical conclusion by moving in a straight line, dissolving the tension by drilling deeper into the source of the tension itself, which is really nothing more than our expectation. As such, it feels like a call to appreciate the beauty that's already there. – Tyler Dunston
---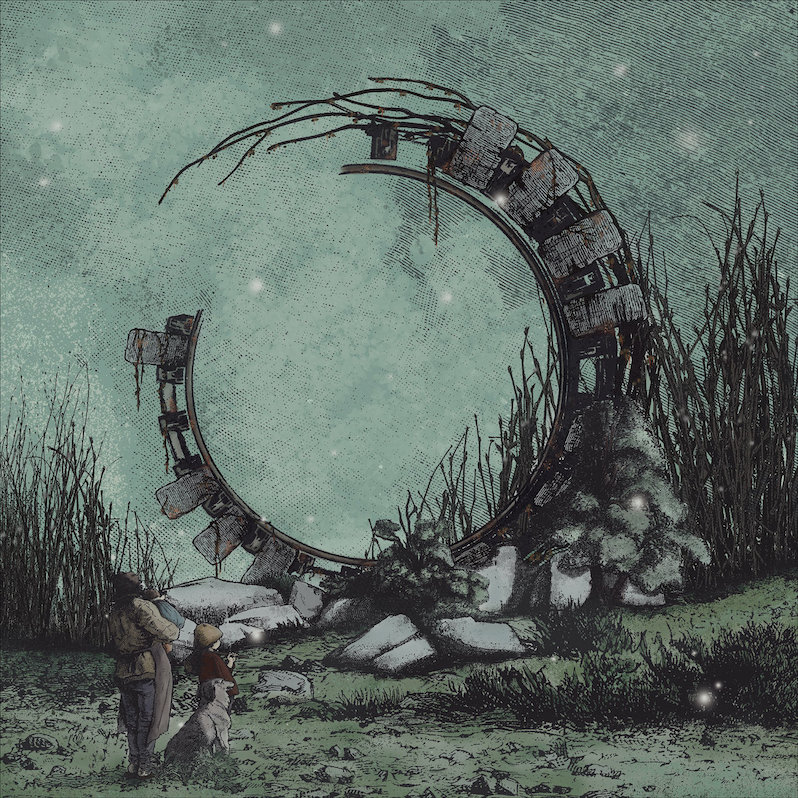 66. The World Is a Beautiful Place and I Am No Longer Afraid to Die – "Died in the Prison of Holy Office"
"Died in the Prison of Holy Office" is written initially on a bedrock of watery anxiety, cascading eventually into a cudgel of sound and culminating in a snarling reprise that should be a deep-cut reference for TWIABP fans. It's a towering effort on an album full of sonic spires of grace and finesse. It's the lyrics, though, that speak in immense volumes. More an indictment against the state of life in America in 2021 as much as it is a cohesive narrative of generational suffering, its discomforting intimacy complemented by the ferocity of the track. But it's the haunting lines, "Away with God/away with love/Our hands are tied and stepped on," that prove to be unforgettable. – Brian Roesler
---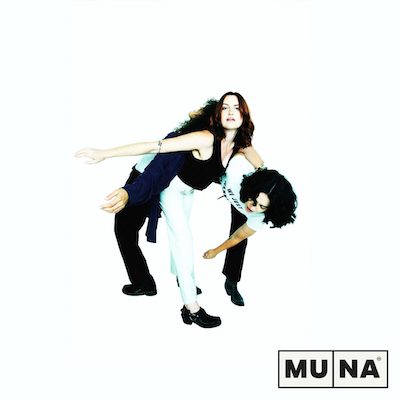 65. Muna – "Silk Chiffon" [feat. Phoebe Bridgers]
With an incredibly catchy pre-chorus and a feature from the top-tier sad girl Phoebe Bridgers, "Silk Chiffon" felt like the song that saved 2021. From the warm, inviting sound of the guitars to the punchy, echoing drums, the track sonically resonates sunshine and empowerment, as the lyrics aim for this as well, an anthem for the beauty of queer love. Singing "Life's so fun" has now become a coping mechanism in times of stress, and there's a humbling relatability in Bridgers' verse including, "I'm high and I'm feeling anxious / Inside of the CVS." The track lands as MUNA's most cohesive and impressive to date. – Virginia Croft
---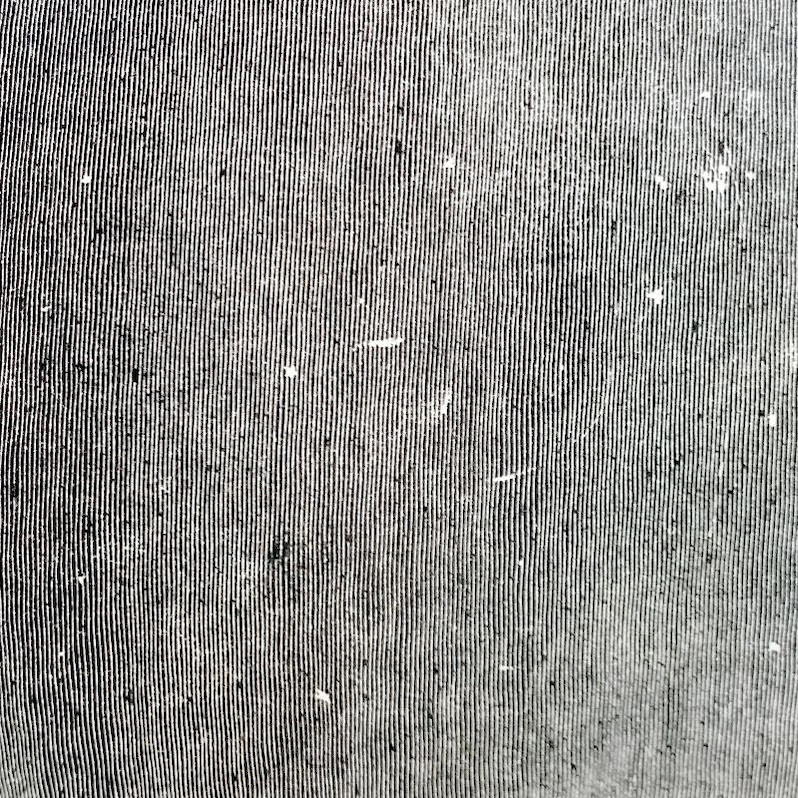 64. Low – "White Horses"
The beginning of "White Horses" doesn't sound right, like instruments are breaking, tape's being eaten by the machine, or someone just spilled cold brew all over the console. And then it all locks into place, Alan Sparhawk and Mimi Parker arriving like angels of mercy to harmonize a path through the chaos and the clutter. It's, in a sense, providing through music the kind of saving grace that they, themselves, hope for: "There isn't much past believing/Only a fool would have had the faith." But the pure image of the steed on the horizon still provides that guiding light that comes from only faith itself. As the song grows into a majestic cacophony, the universe erupting in chaos around them, that faith remains something to hold onto—an anchor in a drowning landscape. -Jeff Terich
---
63. The War on Drugs – "Harmonia's Dream"
The War on Drugs are the kind of band that can make losing your faith sound like the most inspiring thing. On "Harmonia's Dream," the second track off the band's newest record, I Don't Live Here Anymore, Adam Granduciel is up all night again, haunted by memories, he's singing about how hard it is to find a friend—and it all sounds so immaculate you might forget all that even as you're singing along. It's an instant classic in the WOD hall of fame. The first verse sounds like something off 2014's near-perfect Lost in the Dream, but the synth that comes in at the halfway point is brash in a way that distinguishes Drugs's new album from the rest—the whole thing has a looser sort of grandeur than before. – Tyler Dunston
---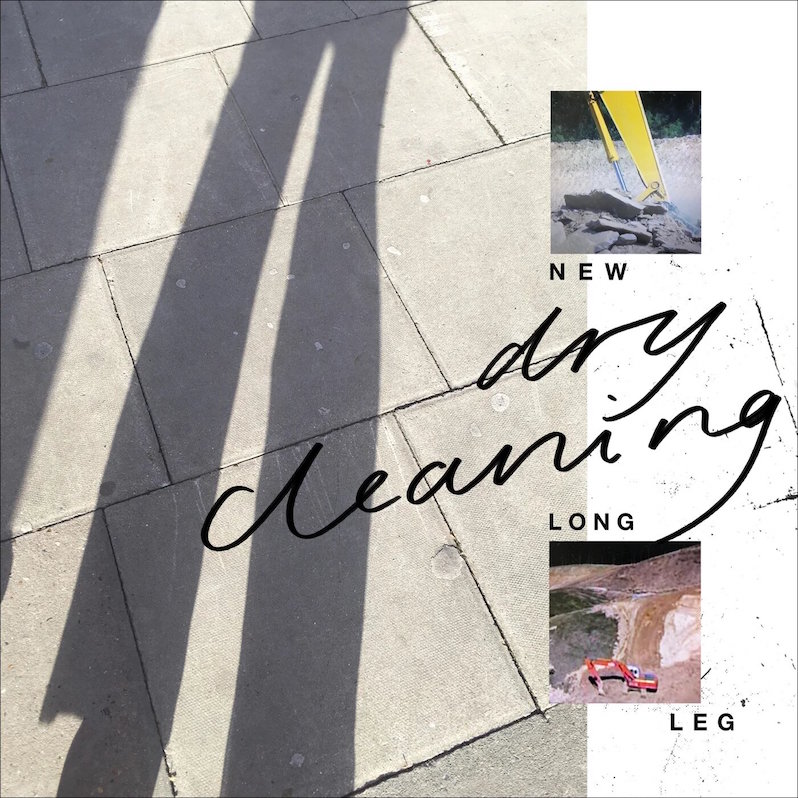 62. Dry Cleaning – "Unsmart Lady"
Thirty seconds in on "Unsmart Lady," London post-punk quartet Dry Cleaning make it clear they're not a fluke. Opening with the gravitas of a dramatic wrestler from the 1980s heyday entering the ring—with a 15-second wailing that could be the opening of a gospel tune or the end of the credits sequence for The Sopranos. "Pay attention" is the message. "Don't cry just drive" are the selected word-speak rhyme combinations lyricist and head talker Florence Shaw wields to open this hallucination on reality. Descriptions of unkemptness keep circulating around—"Fat podgy/Non-make-up/Unsmart lady"—while guitarist Tom Dowse, drummer Nick Buxton, bassist Lewis Maynard get to the business of administering a half-time dirge that brings half of Seattle's grunge retirees back to the rehearsal space, still wearing mismatched socks. Lit up with squelching ax wails, grounded with bass heaviness. Its intensity is simple. Just like Shaw's lament about dating: If you like a girl, be nice/it's not rocket science. – John-Paul Shiver
---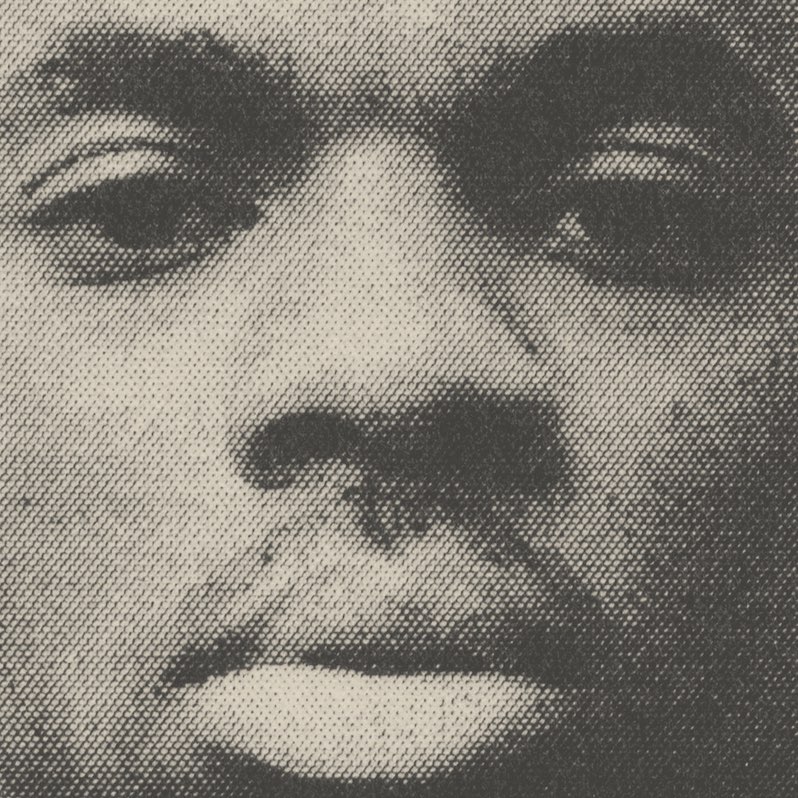 61. Vince Staples – "Take Me Home" [feat. Fousheé]
Relationship drama, and interrogations of masculinity in a hyper-macho culture, have been part of Vince Staples' catalog since the Shyne Coldchain mixtapes. "Take Me Home," from Staples' self-titled 2021 masterpiece, easily ranks among his most nuanced explorations of such territory. Over a sparingly plucked acoustic guitar and skeletal drums belied by massive bass, Vince's narrator decries his emotional limitations and mistakes but admits he can't get past the need to prove himself in the violent culture of his Long Beach neighborhood. Fousheé, in her beautifully sung chorus, isn't buying it—"Please save your two cents, I'm fine"—but doesn't claim to be a saint either. "Take Me Home" might be a story we've heard before in rap, but executed with Staples's complex songwriting and brutal honesty, it feels fresh, and aching. – Liam Green
---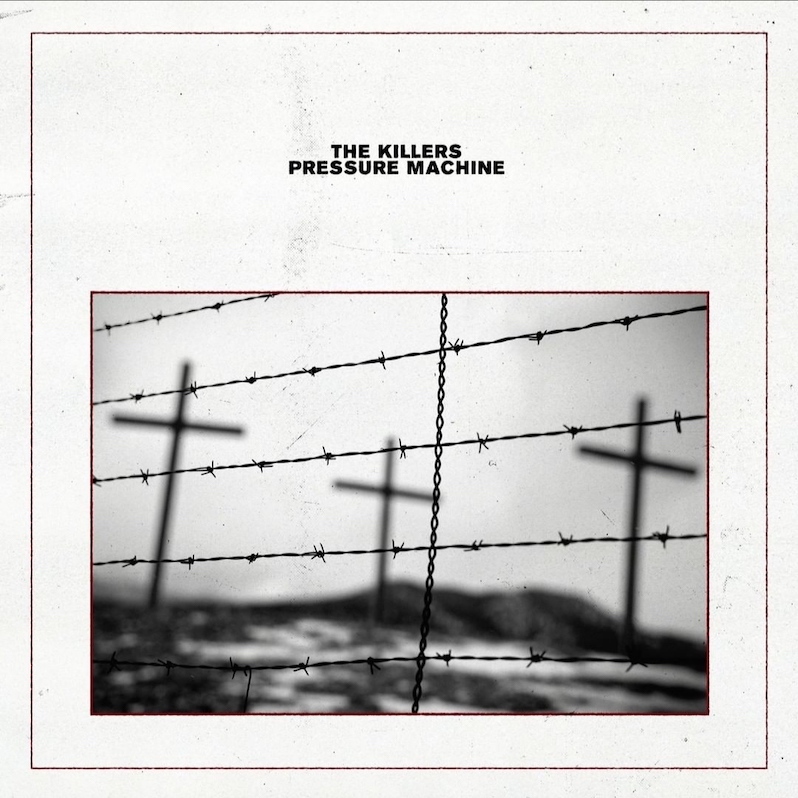 60. The Killers – "In the Car Outside"
On this segment of The Killers' 2021 album Pressure Machine, Brandon Flowers dives into the intersection of mental health struggles and marriage, honing in on the strain of the inability to fix. There's a frequent mention of trains—the way you can drown in the noise of them, and the anxiety of waiting for them to pass by. "In The Car Outside" meshes fast-paced drums with bellowing vocals, alongside lush, layered guitars. The melody feels optimistic against its somber narrator, as a marriage falls apart and loyalties are betrayed. The car feels like the only place to catch his breath in this one-sided tale of monotony and sadness. – Virginia Croft
---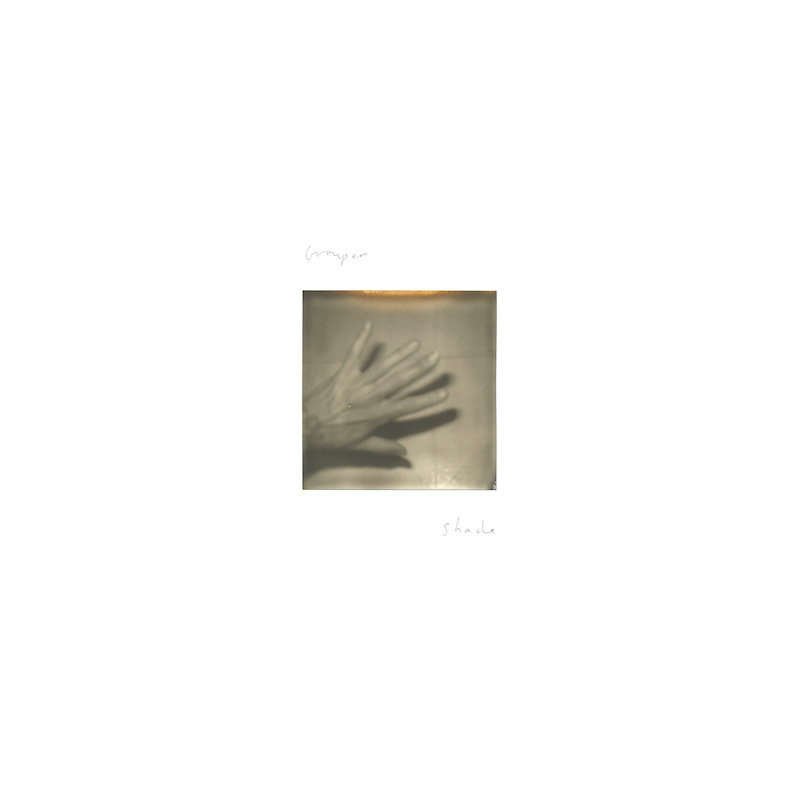 59. Grouper – "Unclean Mind"
Attempting to locate Grouper generally is a fool's errand. Mixing as much indie folk as shoegaze, as much goth music as ambient, as much alt rock a la Mazzy Star as avant-garde electronic music, Grouper situates herself more in a series of moods and atmospheres than specific genre ground. Yet somehow despite this, "Unclean Mind" feels like a startling view of the heart of her sonic ethos. An acoustic and dreary ballad that shares space as much with contemporaries like Phoebe Bridgers as it does indie darlings Phil Elverum and alt-rock heroes like Smashing Pumpkins circa "To Forgive" or My Bloody Valentine on "Sometimes," "Unclean Mind" is her own entry into that sacred space. It absorbs more into its space than her songs typically contain, calcifying into a proper and clear song, and in doing becomes a crystal that orients the rest of her work like a polestar of misery. – Langdon Hickman
---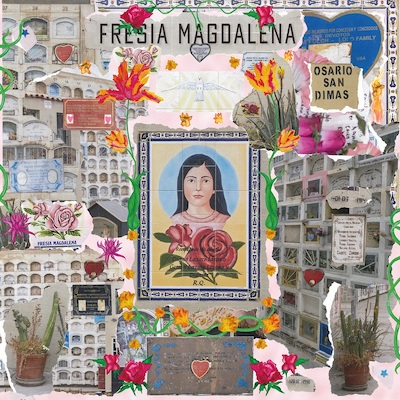 58. Sofia Kourtesis – "La Perla"
When Sofia Kourtesis's EP Fresia Magdalena came out, we were still not quite club ready. Instead, her music became a soundtrack for living room dance parties and kitchen raves, and its deep emotions and strong melodicism lent it to this kind of intimacy. It's the sound of wanting to connect with your friends as much as you want to connect with strangers. Her Spanish hook, about trying to change and trying to forget in solitude, only reinforces these feelings. The angelic chorus lifts you up and makes you forget that this is your 400-something-th day in your apartment. The power of a great dance song is that it can make you feel like every person in a huge club is your best friend. The power of "La Perla" is to make you feel like all those people are you best friends, even as they're hundreds of miles away. – Ben Cohn
---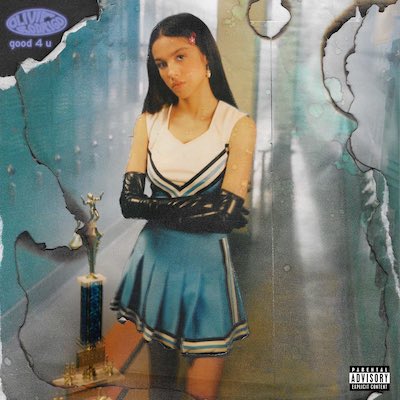 57. Olivia Rodrigo – "good 4 u"
Who said punk is dead? Most everyone who'd been involved in the original punk scene almost as soon as Never Mind The Bollocks came out, for one, but if those naysayers had heard Olivia Rodrigo's chart-topping angst-anthem, they might have reconsidered. "good 4 u" is an authentic blast of adolescent rage whose manicured production in no way softens its punches. All the hallmarks of a solid punk track are present; it's bitter, it's righteous, and it's ready to break stuff. Throw some of Gen-Z's bedroom-pop sensibilities into the mix and you've got a fun, fresh party banger, ready to reignite your teen spirit for the 2020s. – Ed Brown.
---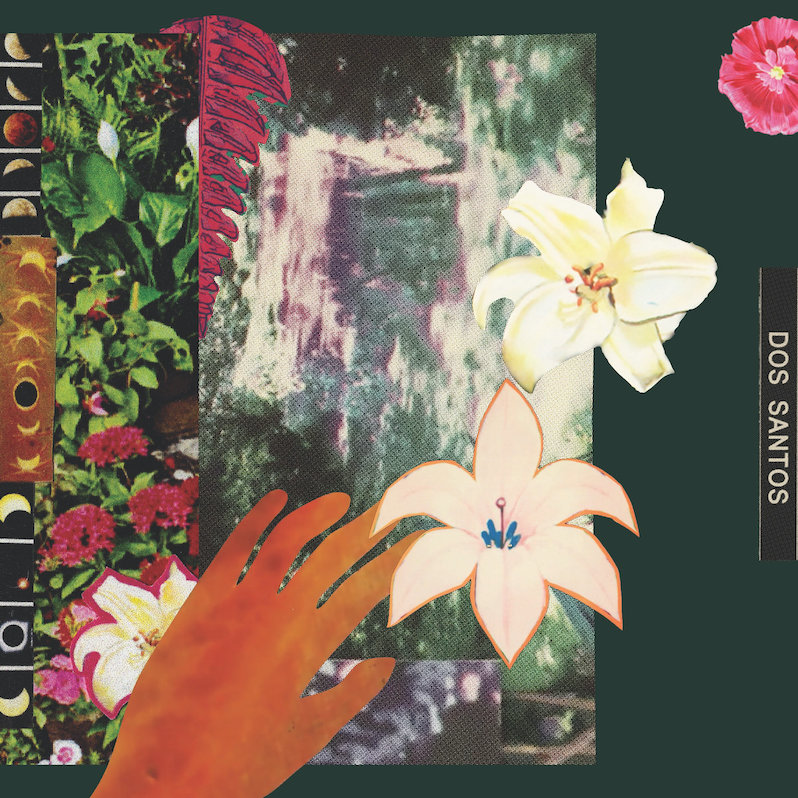 56. Dos Santos – "City of Mirrors"
Chicago's Dos Santos first presented themselves as an "Anti-Beat Orquesta," but that proved something of a misdirect; rhythm is central to everything that they do. Salsa, funk, rock and specifically cumbia, the centuries-old Colombian sound that courses throughout the group's new album City of Mirrors like a life-giving pulse. On the title track that rhythm is scaled back and given a lower BPM, a feather-light foundation for what's one of the group's most gorgeously aching songs. Inspired by 100 Years of Solitude and written in response to the struggles of Puerto Ricans in the aftermath of Hurricane Maria, it's a devastatingly beautiful and open-hearted swirl of hypnotic sounds and climactic vocal harmonies. Dos Santos offer an affectingly soulful tribute to strength and beauty that endures despite the latest insult after generations of colonial injury—all set to cumbia's beating heart. – Jeff Terich
---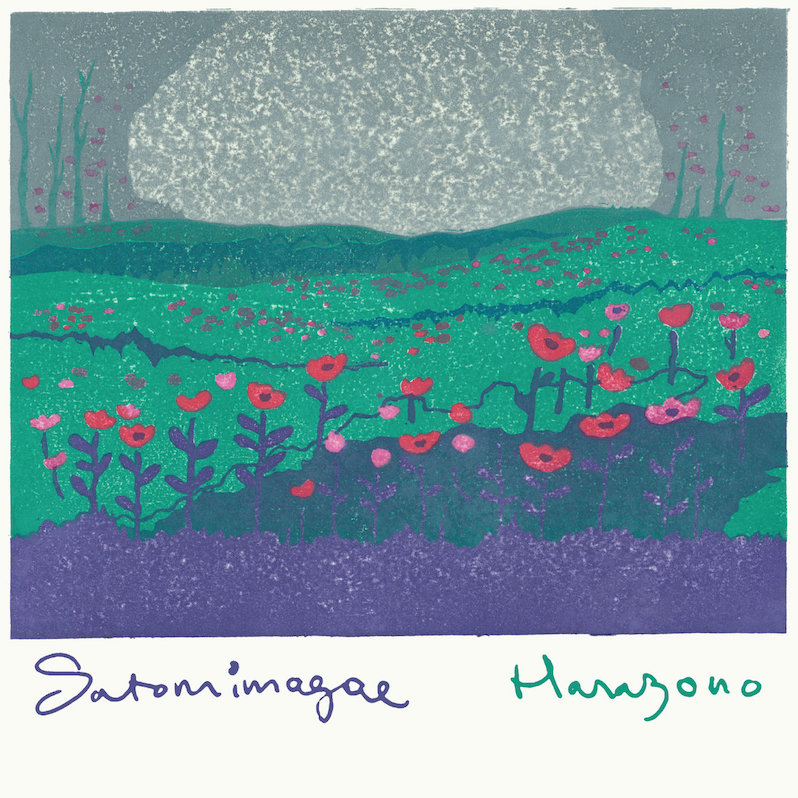 55. Satomimagae – "Uchu"
The last song on Satomimagae's Hanazono is her most direct. For an entire album, both the melody and rhythm drift in and out of focus, but on "Uchu" they both come into an immediately sharp clarity. Relative to the preceding work it is shockingly straightforward. But the same waves of ghostly lo-fi effects echoing throughout and a swirl of emotional highs and lows mark the song with all the weight of the album as a whole. Here at the end Satomimagae condenses those dreamy, softly psychedelic fragments into an approachable and satisfying song. It's both a beautiful resolution for the album and a standout ambient-folk track of its own. – Forrest James
---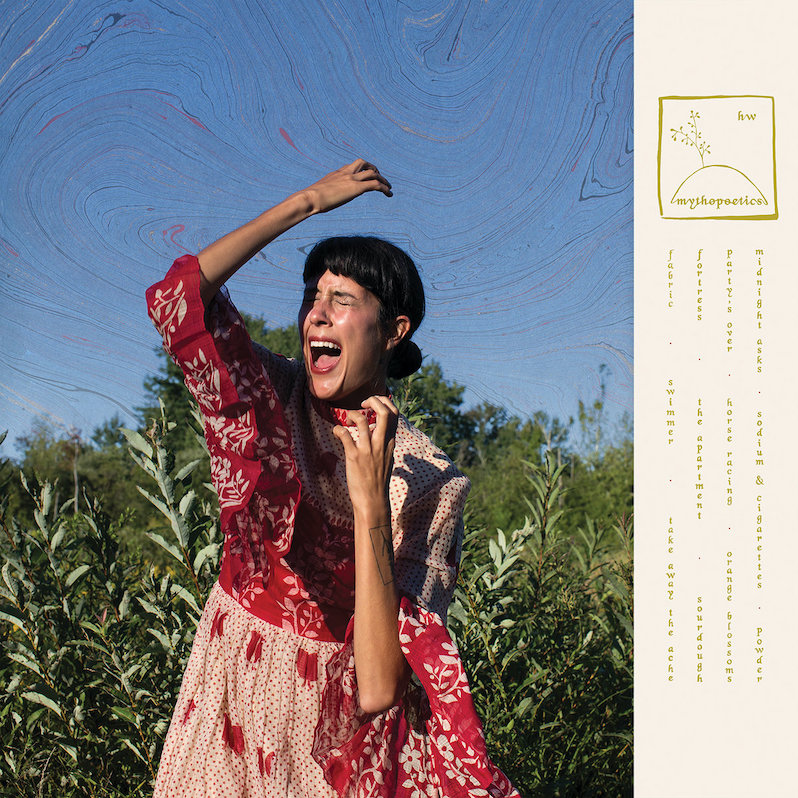 54. Half Waif – "Swimmer"
Glitched-out electro-pop has been a regular staple in indie music for a few years now, and Half Waif knows that it takes more than sweetly cooing over a pitch-bent sample to stand out in the crowd. "Swimmer" makes an impression instantly by pairing her keening, plaintive soprano with a bubbling synth phrase that never truly sits still. That hypnotic combination comes to life atop a sparse, broken drum phrase and muffled bass thumps. When she intones, "I knew when you were swimming you were stronger than I ever was," it's hard not to be bowled over by the sincerity. Matching vintage pop formatting with sparse electronic textures, "Swimmer" is the standout tune on one of the better pop albums of 2021. – Adam P. Newton
---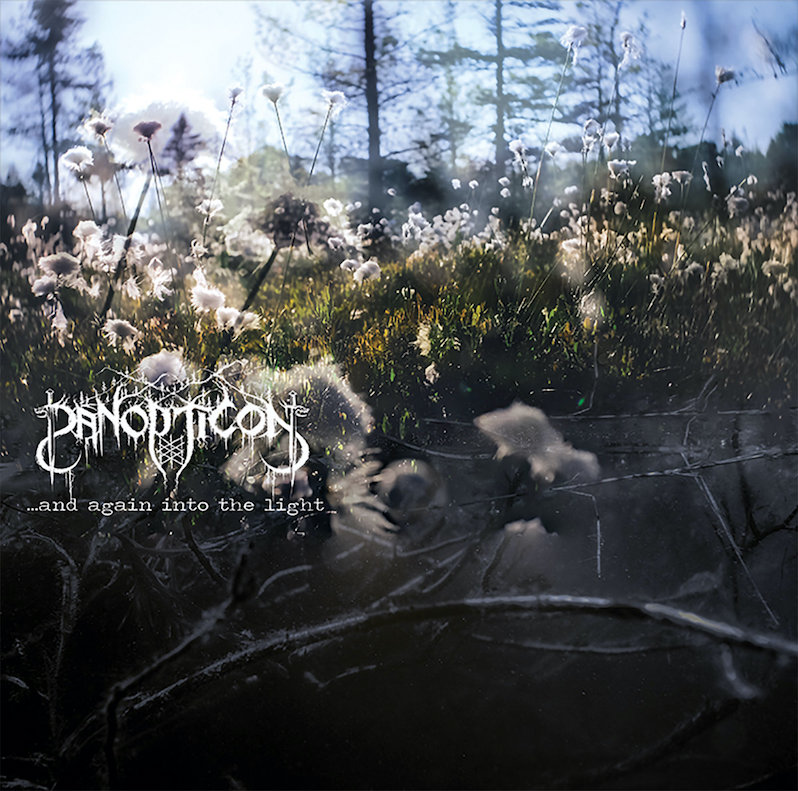 53. Panopticon – "Dead Loons"
The title and lead track of Panopticon's …And Again Into the Light is the premonition, and the second, "Dead Loons," is the vision manifest. The bone-shaking drums are a shock, but it's the violins that drop jaws, echoing the melody of the first track but now swelling to divine heights. Then we descend into the blast beats as the song rips wide open. By the time the beat opens up into a gallop for the guitar solo, those melodic strings are soaring above. And this is the promise of Panopticon, fulfilled: not to blend together folk and black metal, but to imbue one with the other's energy through planting and payoff. – Forrest James
---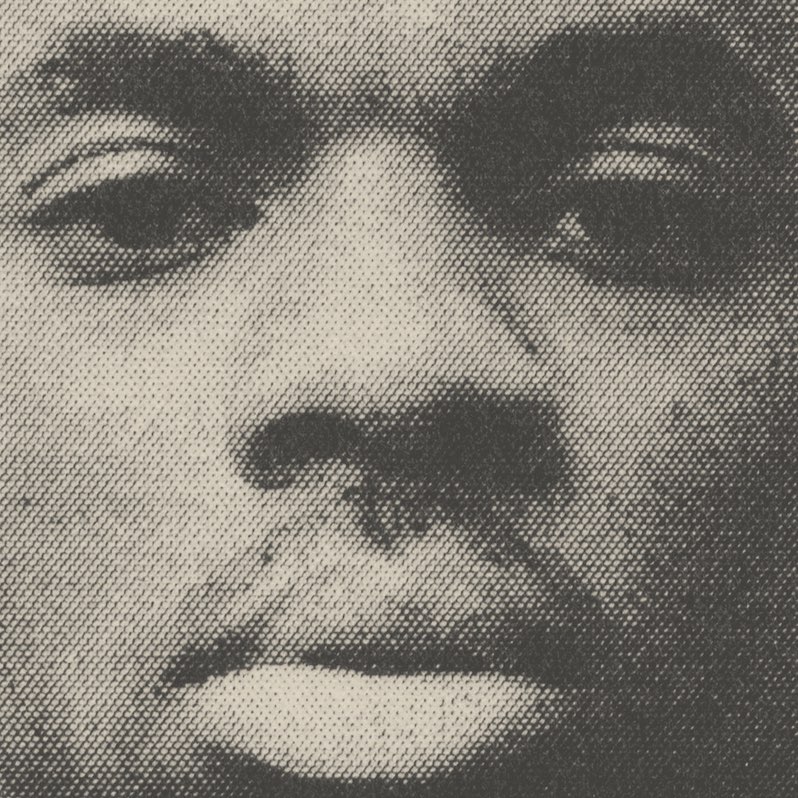 52. Vince Staples – "ARE YOU WITH THAT?"
Don't be fooled by Vince Staples' unhurried flow and Kenny Beats' breezy production. "ARE
YOU WITH THAT?" is mired in pain, fear, and paranoia—a darkness encapsulated by the irony of the lines, "Keep my shit off safety / You know you can never be too safe." Throughout Staples' most recent self-titled record, the heaviness of the lyrical content is made even more unsettling by the casual nature of its delivery. This is in stark contrast to his celebrated debut, a self-aware showstopper boasting a longer runtime and more intense and varied production. By contrast, here, if listeners aren't attentive, they could potentially miss the album's heart. It doesn't call attention to itself. And maybe that's the point—that some are able to ignore it, to nod their head to the beat while driving and nothing more. Staples doesn't hide the trauma, violence, and racism, in this song or in others on the record. He just doesn't tonally distinguish it in a didactic manner. On "ARE YOU WITH THAT?" Staples' monotone yet still hypnotic flow lays it out starker and bleaker than ever before. If it doesn't affect you, the album seems to say, it's worth questioning your ability to look away. – Tyler Dunston
---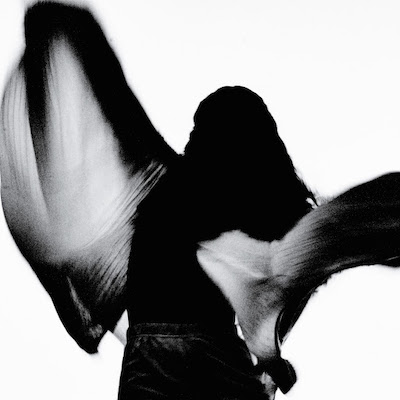 51. Spellling – "Boys at School"
Lyrically, "Boys at School" is a pretty claustrophobic yarn of teen angst, recounting the feelings of an almost-sixteen Tia Cabral experiencing intense social anxiety and isolation. But while a song about shutting yourself up in your room and refusing to come out might naturally lend itself to a stripped-back sound, Cabral instead takes the maximalist approach, turning the song into a sprawling seven-and-a-half-minute epic complete with a soaring guitar solo. Like everything else on The Turning Wheel, the narrator's dissociation becomes spectral and transcendent; isolation becomes an incantation. – Sam Prickett
---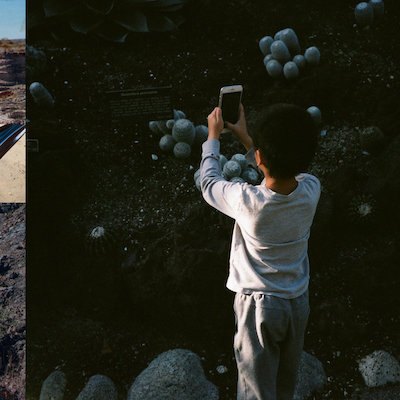 50. Mega Bog – "Weight of the Earth, On Paper"
If Steely Dan is the sound of the room you do coke in, then "The Weight of the Earth, on Paper" is the sound of the coke itself. It's frantic, like a classic Becker and Fagen jaunt is running a marathon. Every instrument struggles to keep up with Mega Bog's Erin Birgy, who moves through words and sentences like they couldn't mean a thing to her, even as they unspool a strange cosmological theory of meaning. Her surreal images—harpies screaming, grass licking, water sneering—don't make much literal sense, but they make sense in the measure, filling up bars with perfectly balanced phrases. The thrill is in if she can pull it off, if she can keep up with this forward motion that she began. In the end, it's the carefully constructed irony that gets the best of her: Birgy sings out "where are my girls" and a men's chorus responds. A piano plays them offstage. – Ben Cohn
---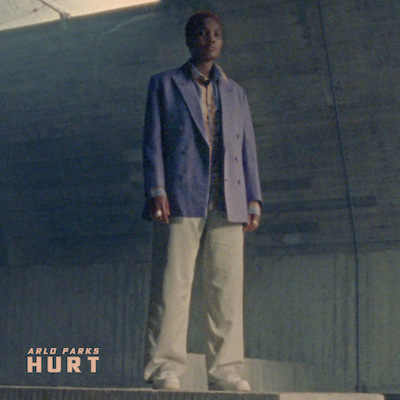 49. Arlo Parks – "Hurt"
The last few times a song with this title entered the collective musical consciousness, the messages were sad. And this salvo from Arlo Parks' first full-length Collapsed in Sunbeams could be read that way as well. A motherless man finds cold comfort in the bottle and Twin Peaks, and the chorus "Just know it won't hurt so/Won't hurt so much forever" seems in these jaded times like an invitation to the abyss. But the British neo-soul wunderkind's breezy delivery and production, along with a spoken-word third verse, instead beckons him (and us) away from it and toward a brighter vision of the future—subtle optimism for a subdued world. – Adam Blyweiss
---
48. Tyler, the Creator – "WILSHIRE"
Tyler, the Creator's last album ended with him asking, over and over, "Are we still friends?"—not quite pleading, but clearly wanting to stay in his lover's life even after they'd left him for someone else. "WILSHIRE," CALL ME IF YOU GET LOST's monologic 11 o'clock number, finds him on the other side of the love triangle, weighing whether or not to blow up his friend's romance for one of his own. Over eight and a half minutes, Tyler renders the affair in novelistic detail, from love at first sight (well, "Eye-fuckin' across the table") to deleted text messages and a high-profile date to ward off suspicion. It climaxes with Tyler behind the wheel of his car after a sleepless night and an aborted tryst, his bodyguard in the passenger seat "makin' sure I didn't crash or / Do something heinous."
Ten years after Goblin and four after Flower Boy, Tyler, the Creator's maturation from Odd Future torchbearer and blog rap enfant terrible to soulful, sincere auteur still stands as one of the most unexpected and rewarding arcs in popular music. It's easy enough to imagine how the Tyler of old would have reacted to the events that play out in "WILSHIRE," lashing out at everyone involved: the person who can't decide whether to reciprocate his affections or call it off; the friend who got to them first; the nameless actress he uses to try to conceal the affair; maybe even himself for getting soft. He'd rap about doing heinous things with profane glee, but he never would've felt vulnerable enough to put his own hurt so nakedly into song, let alone write bars as disarming (and disarmed) as "I would rather hold your hand than have a cool handshake" and "I never been jealous of another man / Especially when I have everything I want at hand / Except you, you."
It's in the last minute and a half of the song that Tyler stops rapping and starts just talking, telling us how he feels like a bad person because the people he cares for get hurt, whether by their proximity to his celebrity or just his own uncontrollable emotions. In these final moments, "WILSHIRE" truly becomes his "Marvins Room"—an admission of heartbreak and insecurity that's almost uncomfortably candid, from someone who hasn't dropped their guard so much as forgotten it entirely. It used to be that Tyler, the Creator was at his most revealing when he was trying his hardest to push us away, to show us just how fucked up he was willing to get. Even now, his innermost thoughts can be hard to hear, but it's not because we can't imagine them. It's because they resemble our own desires and doubts, and they beckon us further in. – Jacob Nierenberg
---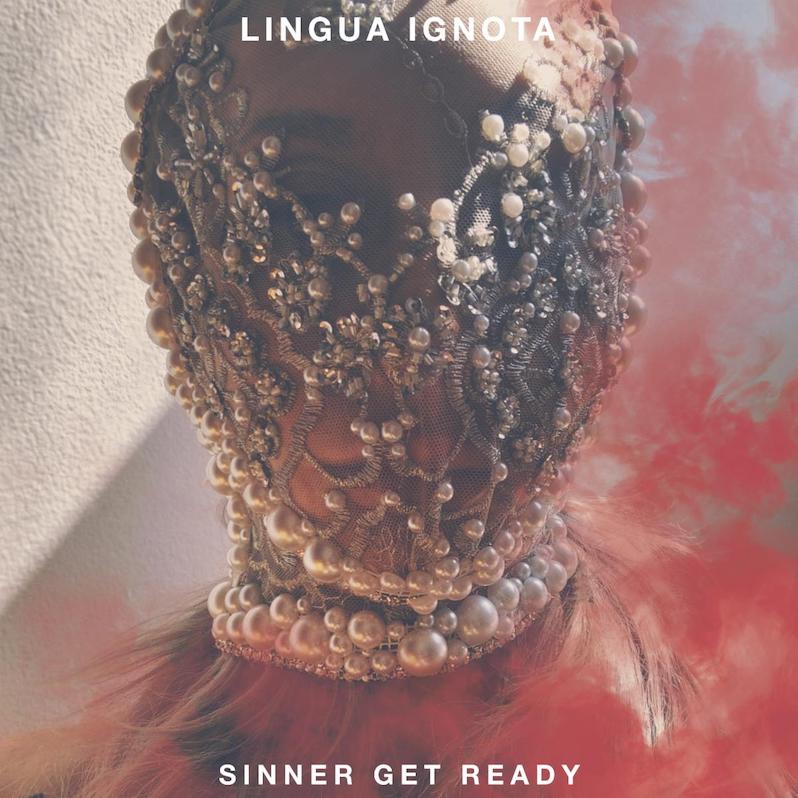 47. Lingua Ignota – "Man is Like a Spring Flower"
The penultimate song of Sinner Get Ready begins with the final word on the saga of millionaire televangelist Jimmy Swaggart. Previously in the album we heard a sample of Swaggart's public weeping, penitent for his fornication and, ostensibly, his lies. Now we hear the story of the sex worker he hired who explains that those tears aren't real—she knows who he really is. This is Kristin Hayter's exemplar "heart of man," the symbol by which she excoriates the sins of Christianity. All of Hayter's varied instrumentation comes to a head here, woodwinds and strings of all kinds flutter like a cascading shower, punctuated by Hayter's vocals. The climax to which this all builds is an intense release that propels us beyond the doubts and sins and despair described herein—to only God knows where. – Forrest James
---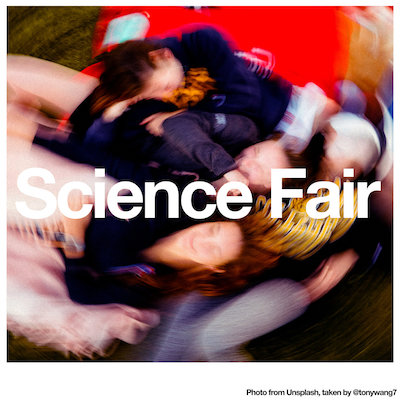 46. Black Country, New Road – "Science Fair"
Few songs captured the paranoid ambiance of 2021 more effectively than "Science Fair." Then again few bands have recreated the political, neurotic post-punk of Wire and The Fall like Black Country, New Road. The tune exults in its barely restrained chaos as free jazz guitar noise copulates with jagged alto saxophone squawks to generate babbling confusion. When Isaac Wood's voice bleats in urgent terror, it's hard to resist peering around corners in fear of what might jump out from the shadows. The entire effect is propulsive and terrifying, especially as the song reaches its frenetic climax and harrowing denouement, as if a rock 'n' roll circus exploded in your ears. – Adam P. Newton
---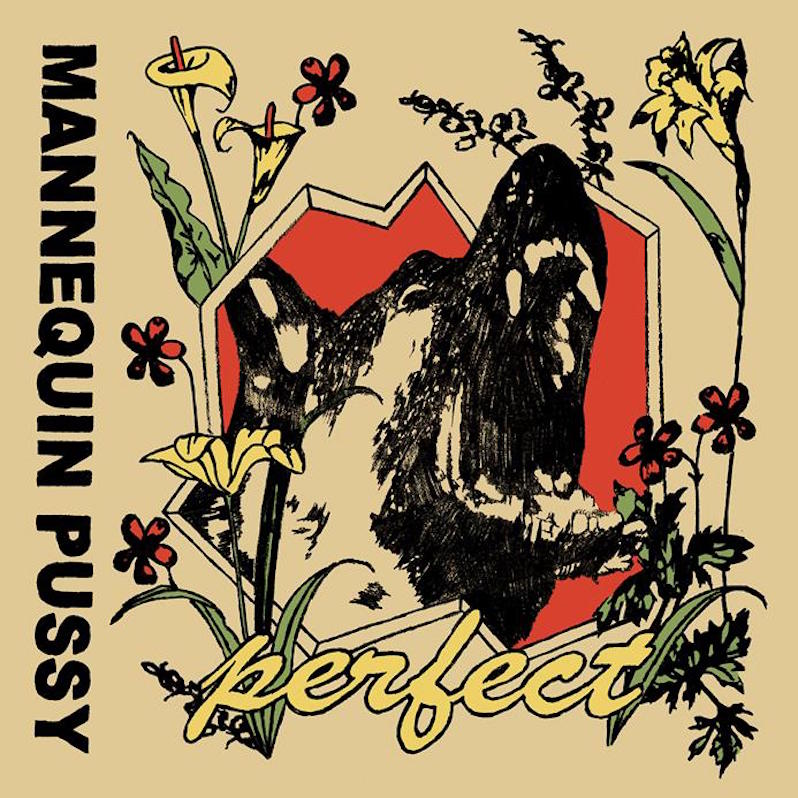 45. Mannequin Pussy – "Control"
Clare Flanagan wrote in Treble's review of Perfect that "Control" is "a near-flawless song that features all the hallmarks of their best songs," and I am hard pressed to sum it up better than that. It's the song that at the same time makes me desperate for a new album and totally content with the EP. The fist pumping chorus works so well due in large part to Kaleen Reading going so damn hard on the drums. But the star of the show is Marisa Dabice, stretching her vocals to a breaking point and beyond. The song is fun as hell, a truly cathartic scream-along anthem. – Forrest James
---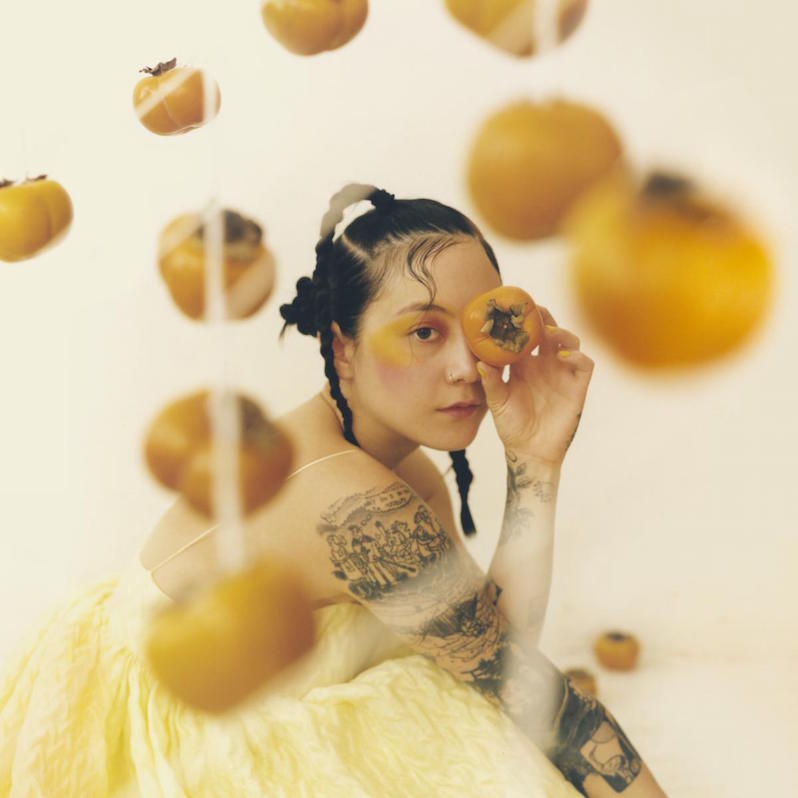 44. Japanese Breakfast – "Posing in Bondage"
Japanese Breakfast gives us an echoey, spacey, weirdly wonderful track that stands individually and as part of Michelle Zauner's new album Jubilee as a whole. Here, Zauner sings about proximity between two people (presumably lovers) as a sort of wanted bondage. Though bondage has many connotations, singer Michelle Zauner makes it into something that is wanted, if slightly twisted. it seems as if an affaire d'amour is about to come to a close as the speaker is calling out for "closeness … proximity … bondage" with her significant other. A haunting song that hits hard for those on the brink of a breakup. – Konstantin Rega
---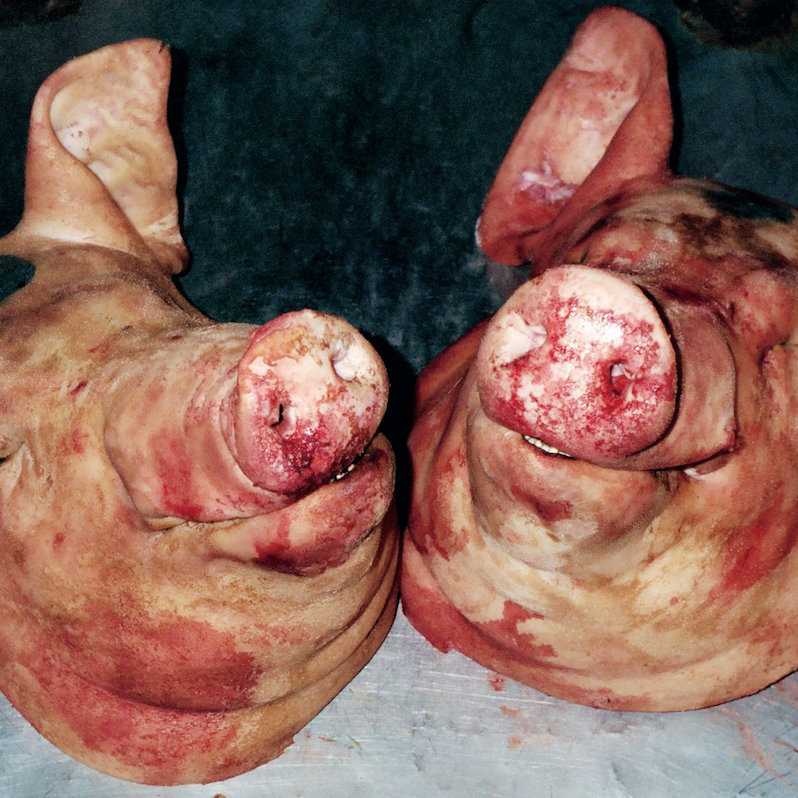 43. Armand Hammer – "Falling Out the Sky" [feat. Earl Sweatshirt]
Everything about Armand Hammer and The Alchemist's Haram stood out in this year's hip-hop landscape (bloody porcine cover art not least) and "Falling Out the Sky" is its centerpiece. Over a beat that soundtracks mental meandering without settling on any one mood, the first voice we hear, blessedly, is Earl Sweatshirt's: a hazy verse taking his grief for his father to a cosmic place. From there, emcees billy woods and Elucid trade earnest and colorful coming-of-age accounts—an early 20s summer job in California, a sleepaway camp in New York — brimming with sensory details: "Thumbing 70s Ebony mags, dripping red ICEE on the pages…Fresh lungs, sweet blood, light bugs spark blackness." Though both emcees stick to a stutter-step cadence, flitting in and out of regular meters as they please, they're more relaxed here than anywhere else on Haram. On an album so full of paranoia about our present moment, "Falling Out the Sky" is a step back, a search for solace in the evergreen flashes of the past. – Casey Burke
---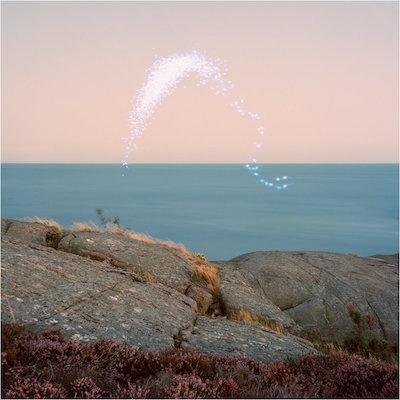 42. Cassandra Jenkins – "Hard Drive"
"Hard Drive" crosses boundaries. It's a sophisti-pop song, but it's also a composition of field recordings, and at the same time, it's a short story collection. Cassandra Jenkins' uses her hypnotic voice to unspool transcendental meditations on the everyday. Her slant rhymes and carefully measured syllables create a hypnosis, lulling you into a higher state. It's the chorus that ties the whole thing together: "the mind, the mind is just a hard drive." We receive four or five dispatches from this hard drive across the song, tiny memories connected by Jenkins' mind. Like flash fiction, each moment disappears in our fingers, turned to sand as soon as begin to understand it. That sand is running through an hourglass, time passing every day. We get older and lose parts of our lives as the brain makes way for new experiences. For five minutes and 27 seconds though, we can luxuriate in what's been lost: the unimportant yet meaningful. – Ben Cohn
---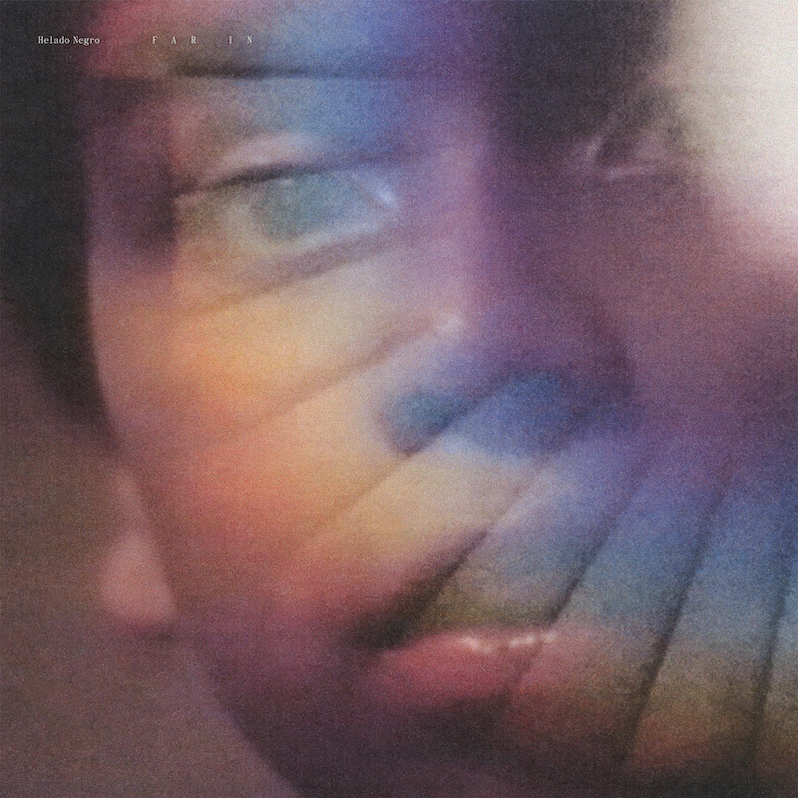 41. Helado Negro – "Aureole"
An aureole is essentially a halo, a radiant cloud of light that emanates from behind someone's head, like you might see on a Renaissance painting or in religious imagery. There's nothing particularly sacred about Helado Negro's song that bears that name, but it's fitting all the same, a pulsing electro-disco tracks that bears a warm glow all its own through Stereolab-like synthesizer drones and a sort of physical heat that billows upward through its dancefloor grooves. It feels more surrealist and hazy than purely physical, however—the beats and bass are there, but it's never in a hurry to find a climax, Roberto Carlos Lange navigating his way through the waves in a kind of intoxicated ecstasy; "Rompe mi mundo," he sings: Break my world. But nothing here crashes or collides, it just merges together in an incandescent ellipsis. -Jeff Terich
---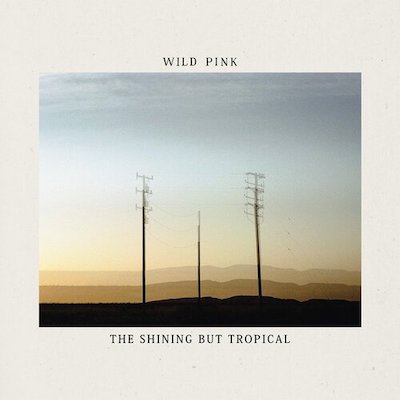 40. Wild Pink – "The Shining But Tropical"
Wild Pink's new album A Billion Little Lights sounds at times like a glorious hodgepodge of
Tom Petty's Wildflowers and Death Cab for Cutie, and I mean that as a compliment. This is feel-good indie rock, a kind of heartland rock relocated to the city, but there's also a level of restraint to the composition that reigns in even the giddiest of highs. As good and fuzzy as all this sounds, "The Shining But Tropical" doesn't shy away from darkness lyrically, but when it comes, it shows up unexpectedly amid moments of beauty. John Ross pivots from comparing the lights of a coastal city from a plane to billions of microscopic cells to the line, "I want to remember every single thing / Just not who I used to be." For all the weight of lines like these, there's something positively euphoric about the way he sings, "You want peace, you want love / You deserve that much" over just the right amount of twang. – Tyler Dunston
---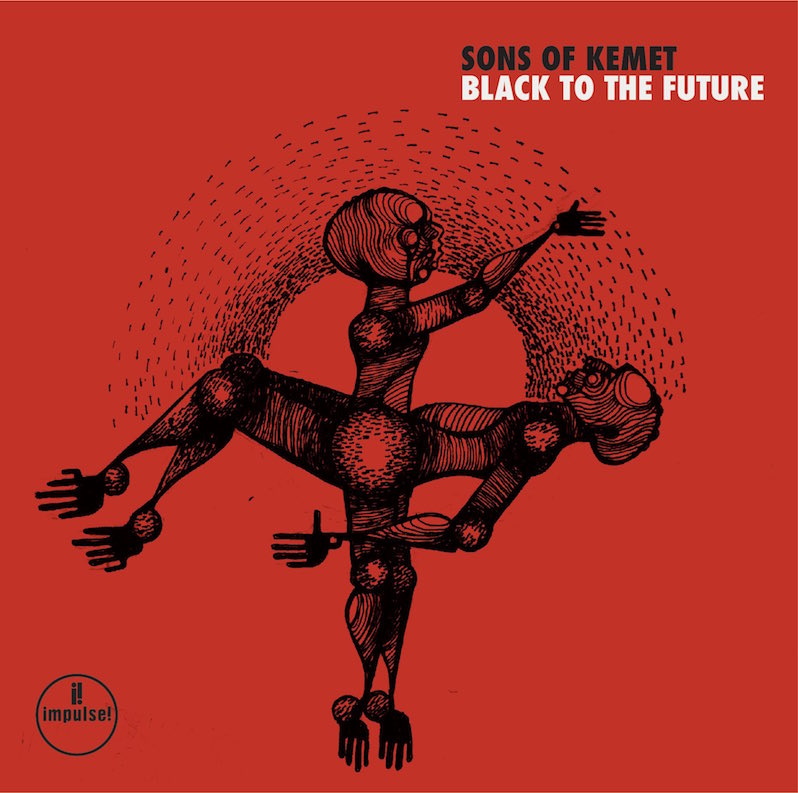 39. Sons of Kemet – "Pick Up Your Burning Cross" [feat. Moor Mother & Angel Bat Dawid]
Sons of Kemet's Black to the Future is an album of Black triumph and joy. This track is the one exception, a strident protest piece against the continued colonialist violence against Black bodies globally. The musical bed, however, isn't the aggressive caterwaul one might expect, instead being a fusion of borderline zydeco with emphasis on East African percussion flourishes and cross rhythms. The group are aided by the eternally Moor Mother and the living legend Angel Bat Dawid, who enjoin the song of protest with long-toothed smiles. This is the joy that belies a threat of violence, something between the driving away of an evil spirit and the prelude to the hunt. That joy can even live here is a testament to the band's vision; even in simplicity, they are no simple thing. – Langdon Hickman
---
38. Big Thief – "Little Things"
Would it be too twee of me to say that "Little Things" is about just that? It's about the way that Adrienne Lenker runs through ten different notes as she says "I see you in the yard / drinking a beer." Somehow she turns a glance through a window into a gut punch. But that's what "Little Things" is about, the way that someone becomes your everything. "New York City is a crowded place," she sings later, "I still lose sight of every other face." The claps, desperate as they hit every up beat, punctuate that. It's a cozy love song, nestled in jangly guitars—think The Sundays if they were recorded on decaying tapes—and it sounds like your favorite sweater: coming apart at the edges and fraying at the seams, worn in all the right places, especially around the heart. When Lenker yelps, blasting the equalizer into the red, the band takes the signal and begins to jam. She hums "the little things I like about you" a few more times, but her point has been made. This is what it's all about; being together, making music. – Ben Cohn
---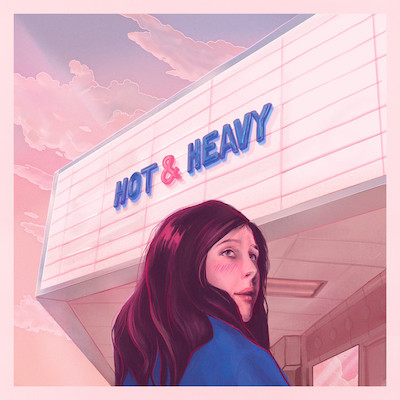 37. Lucy Dacus – "Hot & Heavy"
Singer/songwriter Lucy Dacus has an incredible knack for amplifying the small, seemingly unimportant details in life to maximum effect. With her single "Hot and Heavy," off Home Video, Dacus drops truth bombs with a gentle touch. Everything about "Hot & Heavy" radiates with heat. When she sings about revisiting her ex, her face gets hot from the memory; later, he's a dangerous firecracker; and by the end, after she realizes she just wasn't enough for him, he's an uncontrollable blaze. Regardless, she can't escape the effect he has on her. As the song ends, the synths swell and rise, releasing you from her memories and your reverie of a first crush, first kiss, your first broken heart. Lucy Dacus wants you to know that you're much better off having lived through it. – Emily Reily
---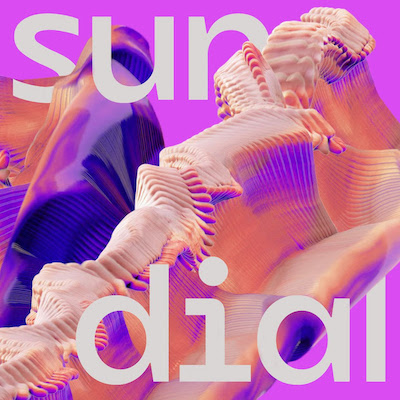 36. Bicep – "Sundial"
House as a genre can be rhythmically homogeneous, but it can hit you in irregular waves. Perhaps it's the way our attention ebbs and flows over a 4/4 beat. "Sundial," a blissful track from the Belfast duo Bicep's recent record Isles, actually came into being through a kind of technical irregularity, being the result of "a faulty Jupiter 6 arp recording," as per the group. A fortuitous discovery, the song took shape around this initial error, along with a sample of "Jab Andhera Hota Hai" from the film Raja Rani. As it turns out, the interplay between Asha Bhosle's weightless vocal and a recording of Andy Ferguson messing around on the arp (apparently as the two were "trying to figure out what was going wrong" with it) makes for one of the most exciting musical collisions of the year. – Tyler Dunston
---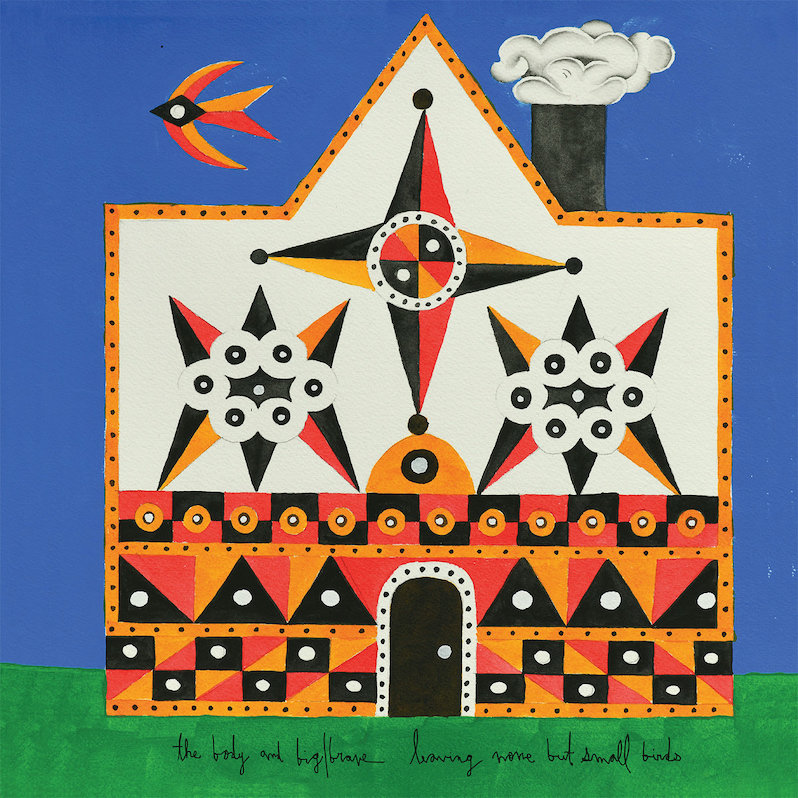 35. The Body & Big|Brave – "Once I Had a Sweetheart"
Folk music is both one of popular music's oldest forms as well as a narrative form that's been kept alive for centuries, but its antiquity doesn't necessarily contradict its novelty. Once a folk song exists, it's never really finished. "Once I Had a Sweetheart," alternately titled "The Forsaken Lover" in other versions dating back over a century, has been recorded by Joan Baez and Pentangle, and arrives in dramatically different form when reshaped by drone-metal acts The Body and Big|Brave as part of their collaborative album Leaving None But Small Birds. It's a stunning exercise in literal timelessness, a song that's cycled through generations given a contemporary remodel through hypnotic cycles of riffs and a subtly thunderous back end. It feels less like an act of time travel than a phone call to a distant past, connecting long separated eras with Robin Wattie's universally relatable repetition: "Once I had a sweetheart, now I have none." – Jeff Terich
---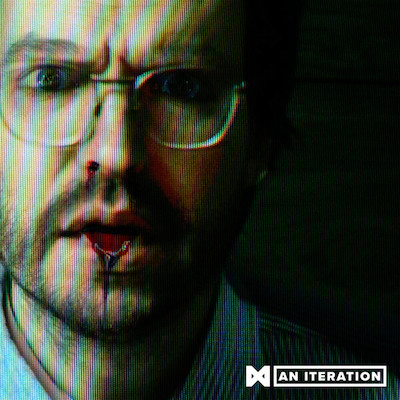 34. The Armed – "An Iteration"
The Armed created something of a virtual cult through viral marketing and a Discord server before the release of new album ULTRAPOP, built ostensibly around the band's guitarist and songwriter Dan Greene. But when taken in the context of "An Iteration," the hard-driving standout third single from the album, that surrealist performance art project feels more like social commentary. Through digital effects, Adam Vallely describes a figure we've seen at every political campaign whistle-stop and sales pitch: "I fell for some pseudo-sophisticated/Poet laureate posing/young white savior." But a band like The Armed tends to present a mirror to society with shards flying, the song's just-under-three minutes overloaded with screaming guitar riffs, group vocal barks and no sharp edges smoothed over. Vallely laments, "And then he did it again, did it again, did it again…" acknowledging our own eagerness to continue being the mark. It's The Armed's seductive mixture of aggression and accessibility that ends up being the most persuasive; I'll buy whatever they're selling. -Jeff Terich
---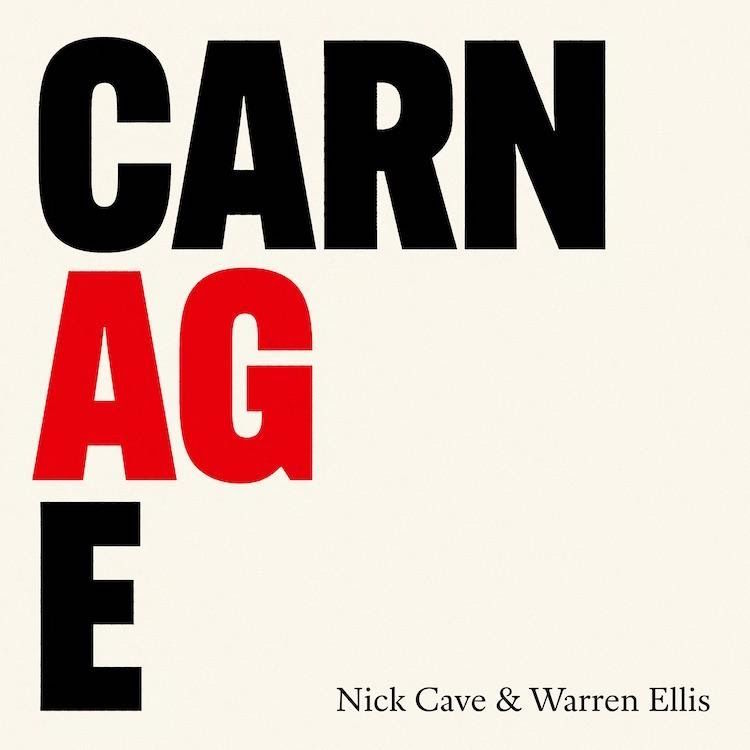 33. Nick Cave & Warren Ellis – "Old Time"
Unsurprisingly, the standout track on Cave and Ellis' first non-film-score album as a duo is its most cinematic. The shuffling Western beat is reminiscent of the pair's best score work, and Cave's lyrics evoke a dream journeying through time and reality itself, blending fiction and memory. It's "Old Time" as in the old days when you might've actually heard "By the Time I Get to Phoenix" on the radio, or maybe at least the Nick Cave cover. It's a song that proves Cave and Ellis are aware of the worlds they've created, aware of their impact, and have evolved alongside it. – Forrest James
---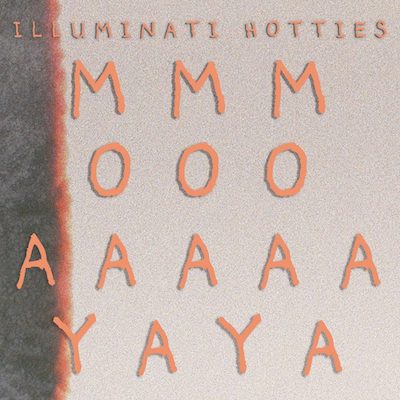 32. Illuminati Hotties – "MMMOOOAAAAAYAYA"
How do you pronounce "MMMOOOAAAAAYAYA"? Exactly how it says on the tin—as Illuminati
Hotties' vocalist Sarah Tudzin helpfully intones in the chorus, it's "mm mm mm, oh oh oh, ah-ah-ah-ah-ah, yah, yah!" Spirited, playful, and gutsy as hell, "MMMOOOAAAAAYAYA" is a rollercoaster of the snottiest kinds of emotions, spinning us from "Love me, fight me, choke me, bite me" to "I'm so sad, I can't do laundry" in the blink of an eye (and making a strong case for Tudzin as spokesperson for a generation in the process). The vocal performance on this track less resembles singing as much as it does a drunk reading of a half-finished radio play; Tudzin serves up a vibrant procession of silly voices with such irreverent confidence that "MMMOOOAAAAAYAYA"'s position as one of the most wildly fun tunes of 2021 was pretty much inevitable. – Ed Brown
---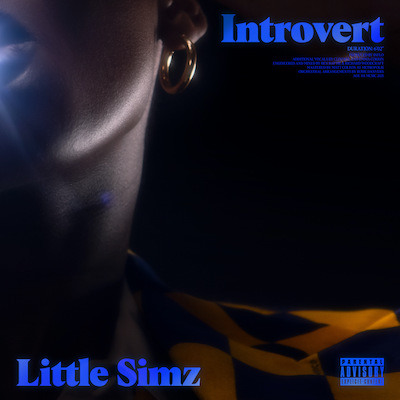 31. Little Simz – "Introvert"
The first track from Little Simz's new album bursts open with a blast of horns, a chorus of voices, keys, strings, a Radiohead-like guitar arpeggio and a production job that feels like being enveloped in velvet—and it's called "Introvert." It feels almost like a "The Aristocrats!" joke, but it makes sense in the context of the UK rapper's body of work. On 2019's raw and dirty "Offence," she said it with her chest, consequences be damned; here she flips it inside out, rapping in front of an entire orchestra while picking apart her doubts and insecurities, feelings of being a burden and a persistent feeling of regret. It's Little Simz as a cinematic experience—her most intimate moments broadcast on widescreen. -Jeff Terich
---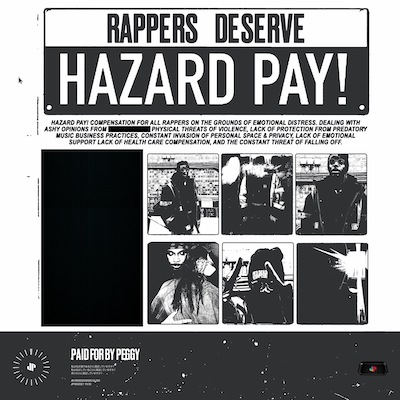 30. JPEGMAFIA – "Hazard Duty Pay!"
"Hazard Duty Pay!" is a two minute and 42 second line in the sand, a trash talk anthem among an album of trash talk anthems, JPEGMAFIA threatening everyone and everything, including other rappers and the very prospect of his own retirement, not to mention turning "a vegan to spinach," with a chip on his shoulder that's become calcified. On paper it's one "fuck you" after another; in practice it's a glorious celebration of the myriad ways to say "fuck you," the art of middle-finger origami. Set against VHS gospel loop tones, "Hazard Duty Pay!" is an inspirational tape on the art of not just starting beef but finishing it. Not long before these few short minutes are up, Peggy boasts, "Turn a 'I'll do it' right into 'who did it?'" Well, he fucking did it. -Jeff Terich
---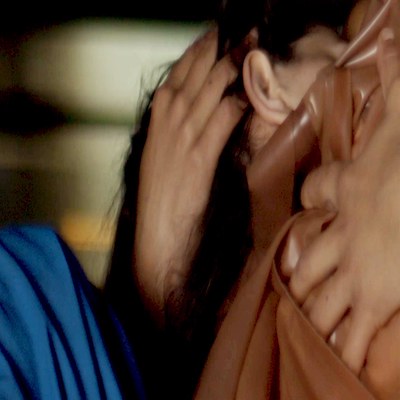 29. Tirzah – "Send Me"
The guitar loop that drives "Send Me," one of the lead singles from the inimitable South London songwriter Tirzah's new album Colourgrade, has such a swagger to it. With an almost-but-not-quite detached effortlessness, Tirzah sings over it, buoyed by that guitar and the barest of beats, picking up and dropping fragments of melody, each phrase riffing off the last. It's a surprising yet inevitable combination, no less surprising than the bulwark of distortion that closes the track. "Send Me" is emblematic of what makes Tirzah's music special. It's simple on the surface, at least when you tally up its constitutive elements, but it always has a trick up its sleeve. – Tyler Dunston
---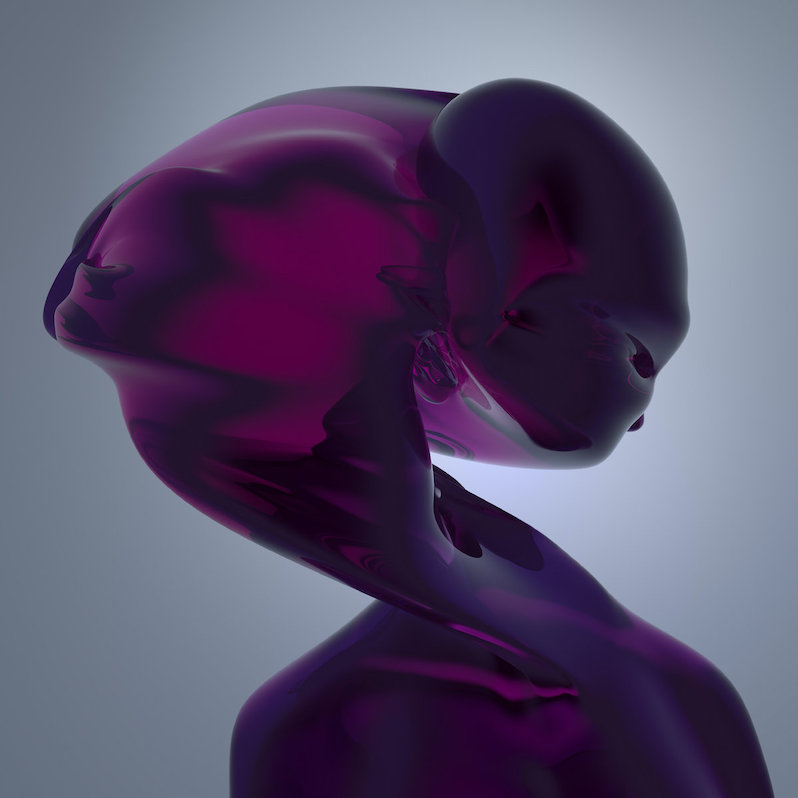 28. Loraine James – "Self Doubt (Leaving the Club Early)"
With uneasy synths and what sounds like a video game character swimming underwater, Loraine James gives listeners a slice of electronic music that is at once anxious and contemplative. Rather than aiming for pure euphoria, James lays down her take on experimental club, complete with all its un-sanded edges. It's hard to imagine dancing to this—awkwardly swaying, maybe—but this awkwardness is appropriate. This is a track about leaving the club after all. As such, this song captures not so much a vibe as a fully realized internal state which is at once impressionistic and precise. – Tyler Dunston
---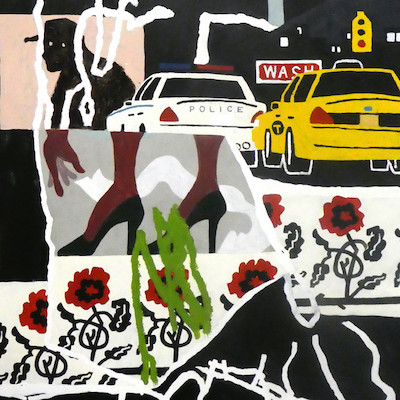 27. Parquet Courts – "Walking at a Downtown Pace"
"Walking at a Downtown Pace" was the first track out of the gate from Parquet Courts' Sympathy For Life. Months later, the jagged, propulsive banger still hits with a big impact, evoking the weird bacchanalian joys and head-on shell shock of returning to communal life on the streets of lower Manhattan. (The band, more prescient than they let on, wrote and recorded the song prior to the onset of the pandemic.) Frontman A. Savage's inner monologue spills out, spurred on by a loopy onslaught of sidewalk sights and sounds. Musically, the quartet thrum along with downtown's bygone danceable pulse—Arcade Fire's "Reflektor" and, particularly, Talking Heads' "Slippery People" come to mind as like-minded grooves. But "Walking at a Downtown Pace" feels far punchier than both of those staples—strutting down the grimy streets, full of unhinged energy. – Ben Easton
---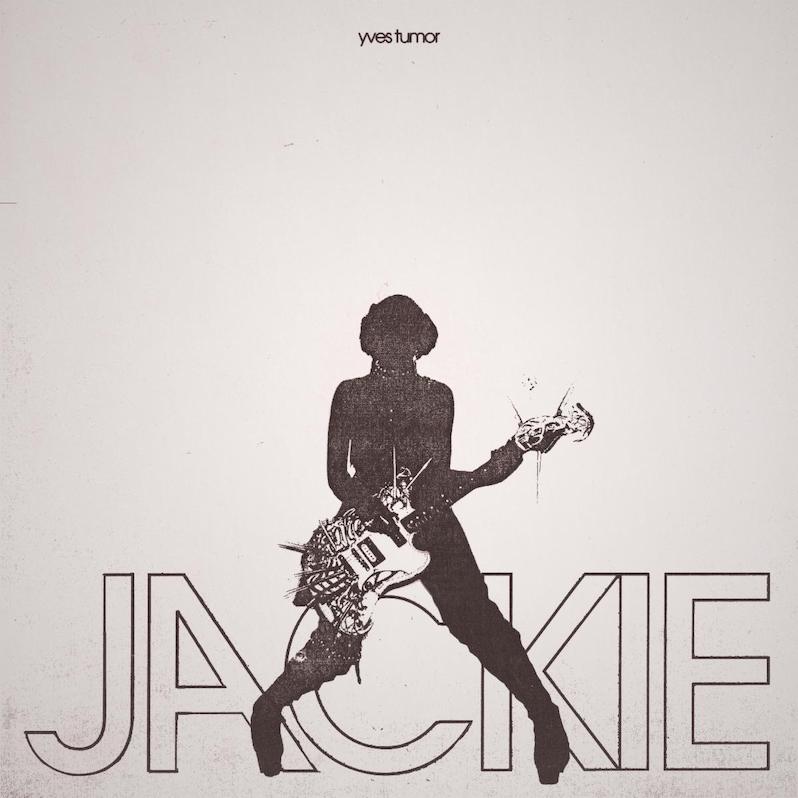 26. Yves Tumor – "Jackie"
Over the last few years, Turin-via-Miami artist Yves Tumor has proven themself more than adept at twisting convention into grand balloon animals of sound. This lead track from their EP The Asymptotical World advances their growing legend with an electronic psych-pop take on a common musical theme: regret over a relationship ended, wondering if thinking about the other person means you did the wrong thing. Sean Bowie's swirling shoegaze groove gets repositioned away from long-standing Prince comparisons to a measured stomp from the post-punk revival, checking up on an old flame with neo-goth seriousness. – Adam Blyweiss
---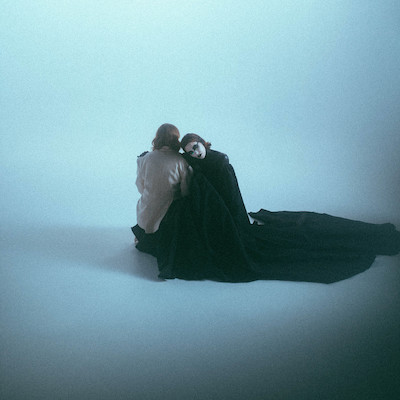 25. Emma Ruth Rundle – "Return"
Emma Ruth Rundle's piano on "Return" is so deliberate you can feel the weight of her fingers on the keys. In this way, it is emblematic of Engine of Hell as a whole—from the lyrics to the
acoustic guitar playing to the ordering of the track list. "Return" is the first song on the album; there's no tuning, no easing in. Rather, one is immediately thrust into the record's almost oppressively austere atmosphere. It's voice and piano, and Rundle's vocals scrape at the almost unbearable heights of some unnamable grief. There's a vision of the underworld filled with fates and hounds of hell and plenty of fascinatingly ambiguous symbolism. But what Rundle returns to at the end are the ostensibly straightforward lines of the chorus, her voice spiraling: "Where have you gone to?", "Return to me." – Tyler Dunston
---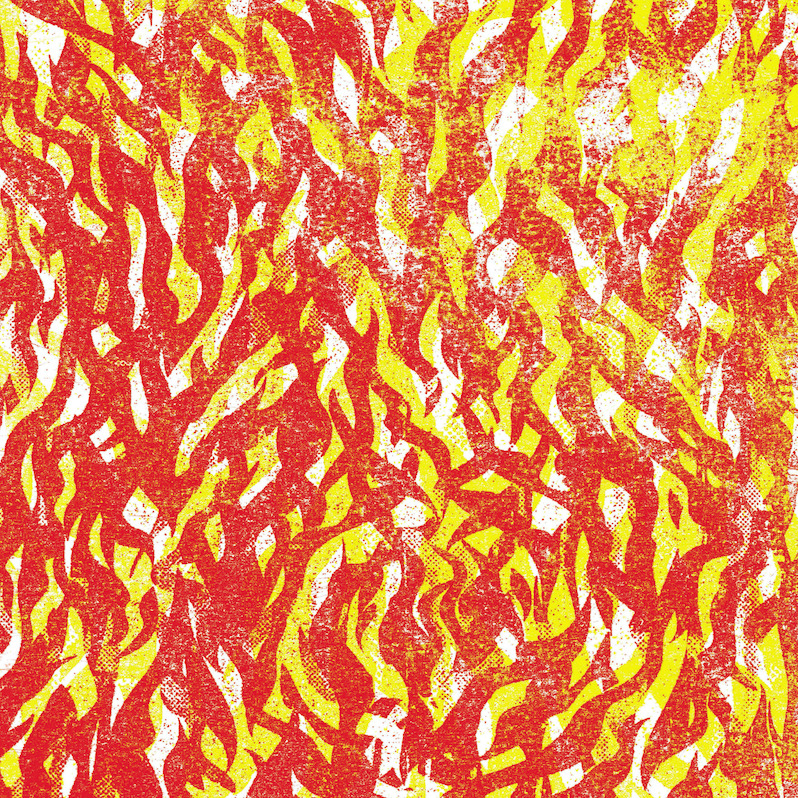 24. The Bug – "Hammer" [feat. Flowdan]
It's hard not to use the adjective "hammering" to describe the rhythms and effects that threaten to overwhelm "Hammer." Then again, The Bug's Kevin Martin has never shied away from creating aggressive music, but he always works with a clear sense of purpose. From the propulsive kick drums and spectral snares to the rat-a-tat delivery of Flowdan and the barrage of metallic sounds, this tune attacks the senses and consumes your attention. The tense and creepy ambiance of this song call to mind a decrepit machine shop operating in the Rust Belt of some post-industrial nation—and it's all very intentional. When Flowdan spits, "Broad daylight with the militants. No cloak or dagger," it becomes obvious that you can't run, and you certainly can't hide. The hammer will get you. – Adam P. Newton
---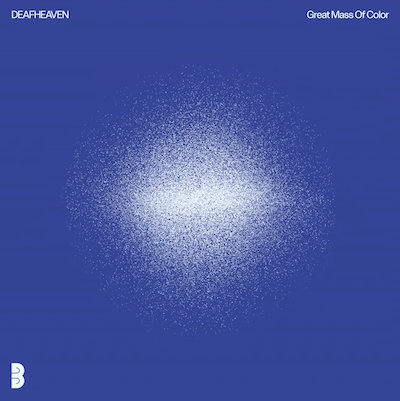 23. Deafheaven – "Great Mass of Color"
"Great Mass of Color," the lead single from Infinite Granite—and our introduction to a kinder, gentler Deafheaven—takes some getting used to. For one thing, George Clarke's typical scream has shifted into a smoother croon, while the sharp aggression of the band's earlier work has mostly been replaced by focus on melody and textural beauty. Clarke's lyrics have always centered on introspection and uncertainty, and here his late-night soul-searching is given a little room to breathe—that is, until the song's measured emotion finally breaks at the end of the song, the guitars start to churn a little more and Clarke finally lets loose his familiar screech. It's still Deafheaven, but with a softer touch. – Sam Prickett
---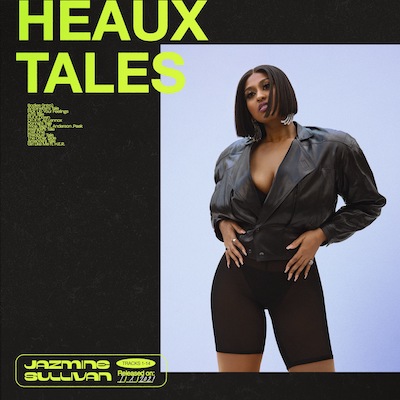 22. Jazmine Sullivan – "On It"
"On It" is horny. There's no way to get around saying that. But it's not blindly, flatly, emptily horny. No, it's about wanting sex and wanting good sex. There are demands, not from dominatrixes but from two regular women. Jazmine Sullivan and Ari Lennox are down for a good time, but they have stipulations: "I need more than a text message, you gon' have to pull something off impressive." Sullivan and Lennox's harmonies blend like honey and tea, going down easy just like… well, uh, they say it better: "let me see what that mouth do." No one has articulated the politics of the bedroom quite this way since Janet Jackson's "The Pleasure Principle," and even that was missing the line "take this water and hydrate bitch." – Ben Cohn
---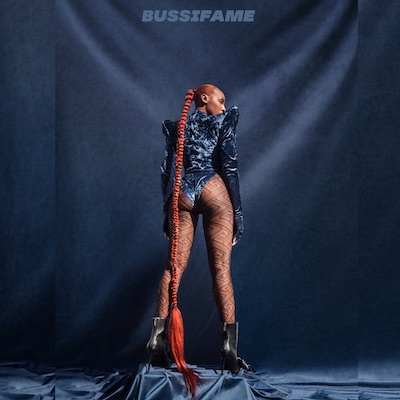 21. Dawn Richard – "Bussifame"
As the voiceover at the beginning of "Bussifame" helpfully informs us, the second line is a New Orleans parade tradition, referring to the community members that take to the street to dance after the band has marched through. "They don't necessarily have any set steps to do—they're just getting down," says the narrator. Dawn Richard has spent the last decade marching to the beat of her own drum, leaving behind the mainstream pop of her years with Danity Kane for eclectic R&B and now, with Second Line, the kinetic sounds of house and techno. If "Bussifame" sounds more like Chicago footwork than New Orleans bounce, that's not at all to its detriment: Richard's hometown has been a hub of Black music of all kinds, from blues to jazz to hip-hop, so why not a new wave of electronica? With any luck, we'll see revelers and revivalists busting moves to "Bussifame" at Mardi Gras next year, and every year after that. – Jacob Nierenberg
---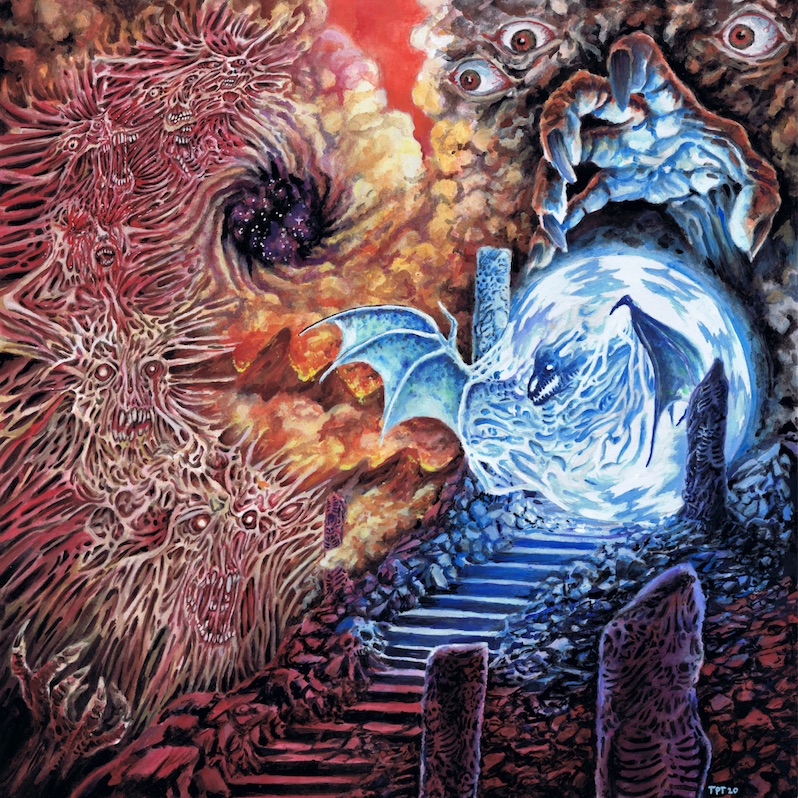 20. Gatecreeper – "Emptiness"
On Gatecreeper's An Unexpected Reality, short hardcore battering rams dominate the tracklist. It's an exhilarating rush, but it doesn't prepare the listener for what follows, an 11-minute lumbering mammoth of doom with colossal riffs and bludgeoning growls. Halfway through, the song picks up and brings in the blast beats, then settles back into a groove. We even get some quieter, more ambient passages in the back half, but it doesn't last long. This is doom, to be sure, but what sets it apart great is it sounds like Gatecreeper doing doom. It's a new look for them, but the death metal riffs which chug throughout 2019's excellent Deserted and the influence of punk and grindcore from An Unexpected Reality's first side are all there. It's exciting to hear a band that can maintain a consistent identity and confidence even as they try on new sounds. Upon release, Gatecreeper were careful to point out that this new project was an experiment rather than a formal album, but it's got staying power. – Tyler Dunston
---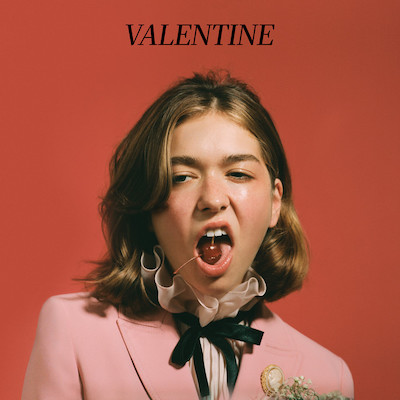 19. Snail Mail – "Valentine"
Lindsey Jordan appears by all accounts to be pretty happy: out of rehab, done with COVID lockdowns, critically adored. This makes it whiplash-surprising that the cut opening her second album is a twisting knife of a bellow from the point of view of the woman on the down-low, the hurt so deep it meant a snarky name change for the song and inspired Snail Mail's latest album title. "Fuck being remembered, I think I was made for you/So why'd you wanna erase me, darling valentine?" It ties together a Fatal Attraction sentiment from the 1980s with a soft/loud switch-flip arrangement straight from the girl riot of 1990s' alternative rock. – Adam Blyweiss
---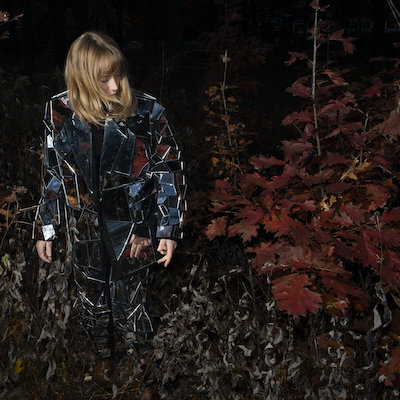 18. The Weather Station – "Robber"
Songs about how capitalism slyly takes over your life and screws you over are rarely this pretty, seductive and intoxicating in their atmosphere. Singer/songwriter Tamara Lindeman has probably played in some of the same venues as hectoring hardcore vocalists but on "Robber," she takes a much less direct or aggressive approach to tackling the profit-driven institutions that we've let dictate how we live, for better or for worse. Usually for worse: "No the robber don't hate you, he had permission/Permission by words, permission of thanks/Permission by laws, permission of banks/White table cloth dinners, convention centers/It was all done real carefully." Her narration weaves through starkly ringing piano and spiraling clarinet, evoking both avant garde jazz and late Talk Talk in this clever, patient and above all sublime work of social critique. -Jeff Terich
---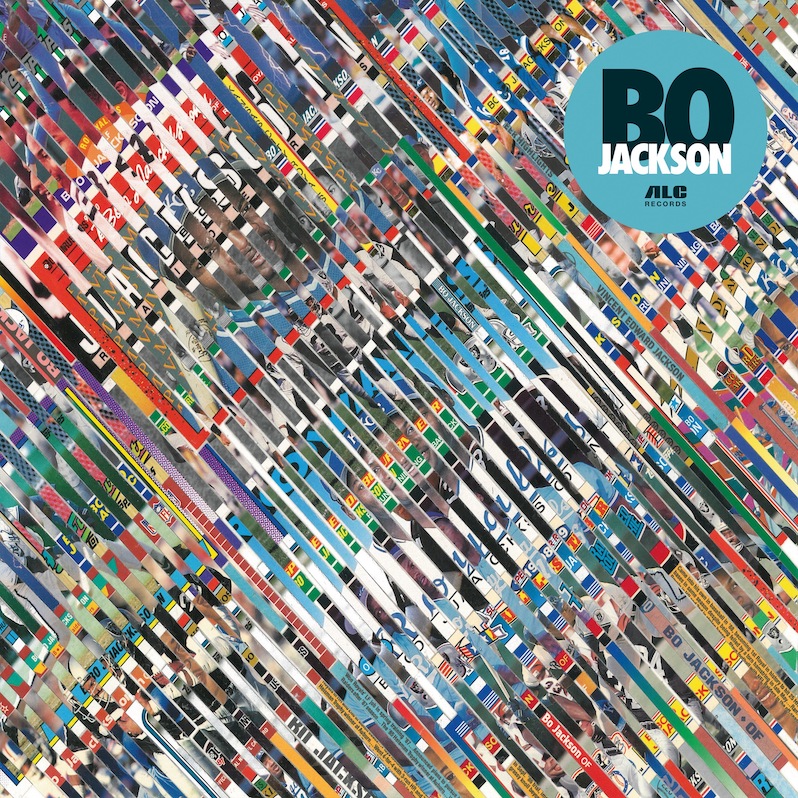 17. Boldy James & The Alchemist – "Photographic Memories" [feat. Earl Sweatshirt & Roc Marciano]
Boldy says "concrete" and the song begins. The Alchemist builds this beat out of a soul song, one I can't find evidence of existing anywhere but probably crate dug, left in a thrift store or bargain bin just waiting to be plucked out of obscurity. "I see this day every time," the singer says, his voice decaying before he can finish his final note. It's a formal reflection of the song's topic: the carefully remembered traumatic. Boldy James' scenes are cruel, lists of guns and deals and one important warning: "I never forget a face." To put this in perspective, Earl discusses the irony of success in the wake of such a difficult life. "Pouring grapes on the days/etched on the headstone/all over the grave," he says, a heady juxtaposition. Finally, Roc Marciano devotes abstract bars to dense rhymes and oblique violence. The "photographic memory" that Boldy boasts of disappears at the end, though, when the beat fractures and the song comes to a grinding halt. The tape decay signals the end of objective memory. – Ben Cohn
---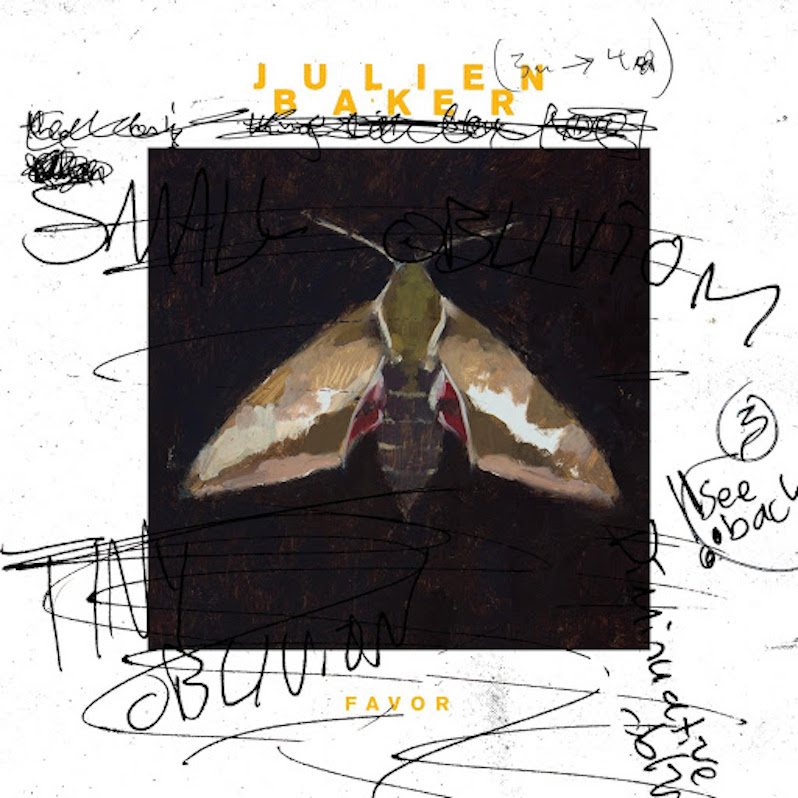 16. Julien Baker – "Favor"
It takes a special artist to elevate prototypical downcast, mid-tempo indie rock. Then again, the genius of Julien Baker lies in her uncomfortable vulnerability. The level of personal revelation on display in her diaristic lyricism elicits squirms of empathy. The structure of "Favor" (featuring vocal harmonies from Baker's boygenius bandmates Lucy Dacus and Phoebe Bridgers) is akin to the wider Pedro the Lion aesthetic—strummed acoustic guitar, plinky electric guitar line, shuffling 4/4 drum beat, shiny synths for texture—but the power of the song lies in its trembling and tense storytelling. "Sat on the hood all night trying to scrape together change" is such a gut-punch of a line because that sentiment is so damn relatable. As the music slowly creeps to its emotional crest, it actively resists a traditional climax, making the tune that much more bittersweet. – Adam P. Newton
---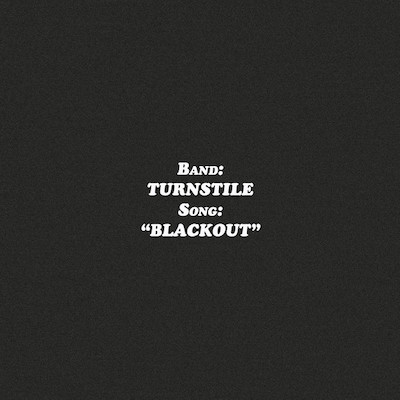 15. Turnstile – "Blackout"
A perfect showcase of the sonic verisimilitude on display throughout Glow On, "Blackout" is equal parts anthemic hardcore and experimental Latin jazz fusion. Leaning heavily into hybrids of simple but unique percussive profiles and carried by frontman Brendan Yates' perfectly pitched clean/barked vocals, it's a standout track on an already loaded album. Its chilly production and unique mixing makes it sound like you're on the inside of a turbine, intense as it is strangely calming. But what a hardcore song: ending with a breakdown that is cavernous and concussive as well as a funky groove, the perfect adornment to a perfect song. – Brian Roesler
---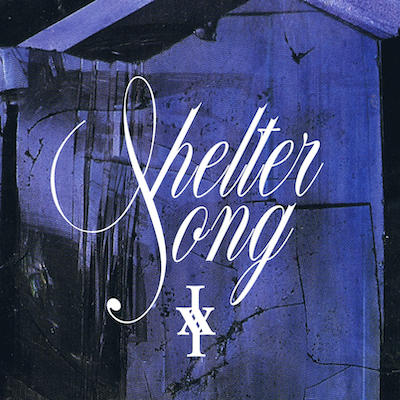 14. Iceage – "Shelter Song"
"Shelter Song," the opener on Iceage's Seek Shelter, is epic in the oldest sense of the word. Every element is supercharged with biblical grandeur, from the clangorous orchestral guitar bombs that kick us off to the gospel choir that brings us home. Frontman Elias Bender Rønnenfelt's wisened quaver drips with raw, hard-earned physicality, a perfect vehicle for the song's operatic sentiments. "My sign is waiting, rise up until the curve bends over down" is as memorable an opening line as any this year—tantalizing in its ambiguity, life-affirming without being schlocky—and it's a glorious slow burn from there. "Shelter Song" sounds great in any context, but streaming it alone gives you the sense that you're missing something. This is a song made for an arms-around-shoulders arena singalong. In a modern world that often feels profoundly isolating, it's just what the doctor ordered: a rapturous ode to communion and, finally, transcendence. – Casey Burke
---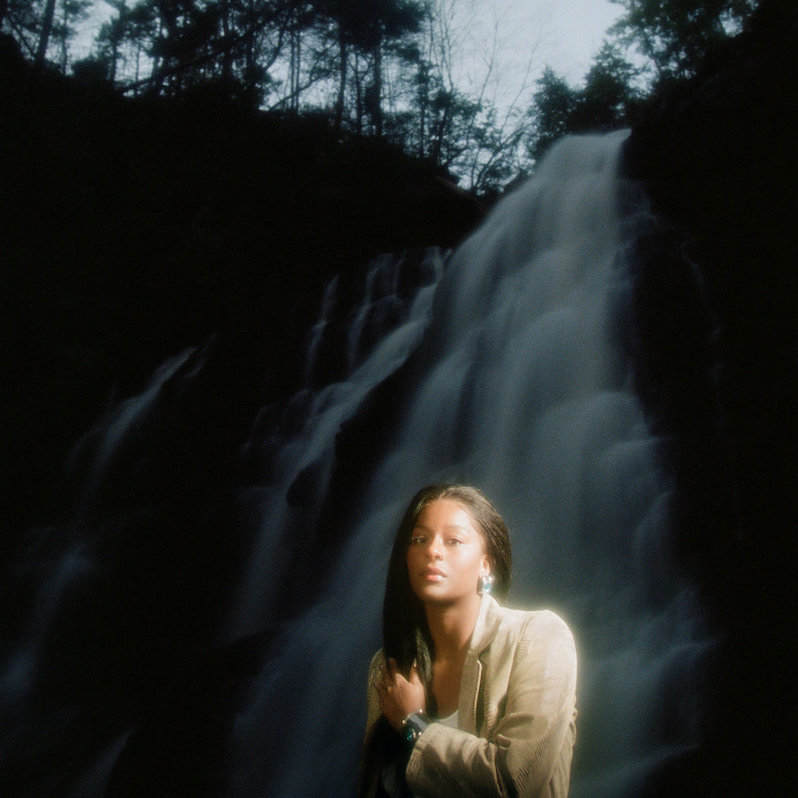 13. L'Rain – "Two Face"
"Two Face" plays a little like a warped record. The piano that anchors the song's verse wobbles in pitch just enough to shimmer, and L'Rain's gauzy, double-tracked vocals only add to the sense of woozy unreality. That matches up with the song's unmoored, emotionally unsteady lyrics: "I've gotten all of my bricks aligned / But mortar's escaping me." It's a slippery track that, as the title might indicate, alternates between light and shadow as it traces the dissolution of a friendship from both perspectives. That's perhaps the song's strongest quality—its ability to shift between different tones without losing any of its propulsion or catchiness. – Sam Prickett
---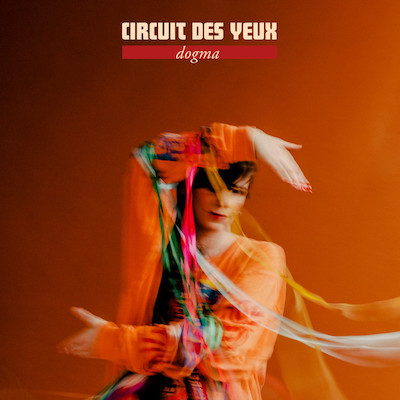 12. Circuit des Yeux – "Dogma"
Circuit des Yeux's -io is both an elaborate album and an intense one, at times harrowing, uniformly beautiful. But the intensity that lead single "Dogma" harbors is simmering just beneath the surface, Chicago artist Haley Fohr easing off of the album's more climactic orchestral-pop sound in favor of a hypnotic, psychedelic darkwave groove that's accessible and intoxicating, but no less dark, an honest inward examination of depression through simple language and sly hooks: "Tell me how to feel right/Tell me how to see the light…talk, talk, talk, talk, talk, talk about what's real." With each repetition of "talk," Fohr drifts further into spiraling psych-goth space, revealing subtle layers and immersive sound within a deceptively simple moment of perfect art-pop. -Jeff Terich
---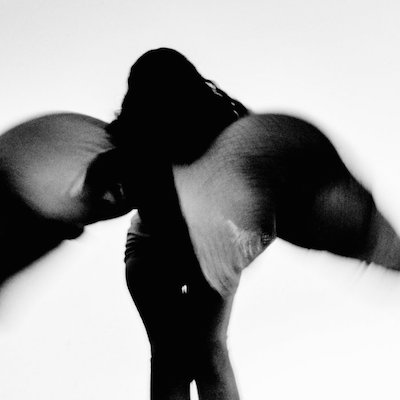 11. Spellling – "Little Deer"
Chrystia Cabral established herself as a solitary creator of haunted, synth-driven darkwave with her first couple of albums as Spellling. With The Turning Wheel, she mostly packed up the loopstations and analog synthesizers in favor of a gorgeously lush affair driven by strings, horns and the kinds of large ensembles that pop artists in the '60s and '70s would pack into a Sunset Strip recording studio. Inspired by the likes of Kate Bush and The Jackson Five, Cabral makes good on the promise of that very idea on "Little Deer," a symphonic R&B nursery rhyme about a curious dance viewed through either side of a cosmic mirror: "Dead of winter, dead of eve, little deer will marry me/Tender lovers of the earth, turn us back into the dirt." Life and death, hunter and prey, yin and yang, all encapsulated in breathtakingly maximalist pop. -Jeff Terich
---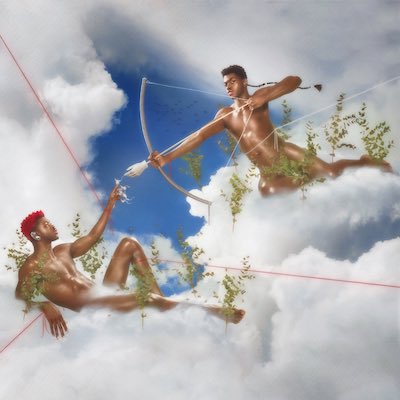 10. Lil Nas X – "Montero"
Much like "Call Me Maybe" or Nas's own (he's been promoted; he's Nas now) "Old Town Road," it's hard to think of a single song that drove not just mainstream musical attention but also the edge where mainstream and underground interests met. It would be a lie to say things like the spectacular music video featuring a gay man twerking on Satan, the Satanic shoe rollout in violation of major sneaker copyright holders, and his constant badgering of bigots in backlash didn't contribute to its placement. But likewise it wouldn't have a place here if "Montero" wasn't, on its own merits, a great song. It's vanity to ascribe magical power to music as a form of efficacious protest, but the combination of making the right people angry, the right people joyful and delivering a killer pop cut to boot demands our attention. – Langdon Hickman
---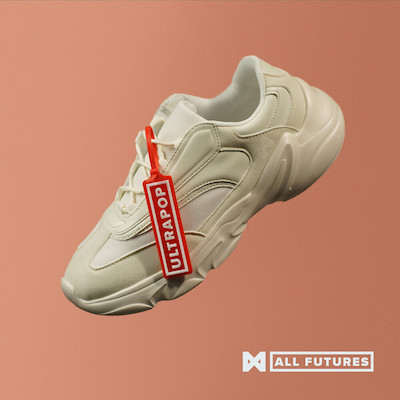 9. The Armed – "All Futures"
We don't know much about who The Armed are, or if the gang of eight or ten people they've presented to us as "the band" are really the only ones playing on the records. But one thing we do know is that "All Futures" doesn't let up for a second. Its sounds are heavily processed, pushed way beyond reason. Those initial bursts of industrial noise are instructive: get ready to be pummeled. Every free moment is filled by a sound. The kick drums and guitars beat you down in sync, like your two least favorite schoolyard bullies decided to collab. The chorus, "oh! Now we charge destruction" at first seems like a salve, but really it's a rallying cry for lacerating screams that will fill up the empty space. Elusive as they might be, The Armed demand attention. They'll take it from you, one burst eardrum at a time. – Ben Cohn
---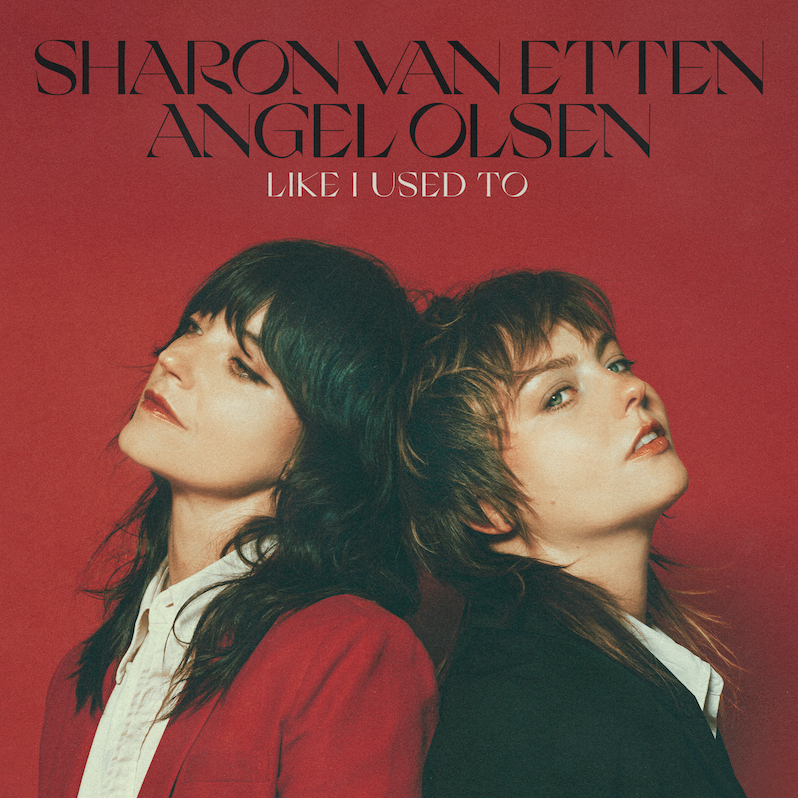 8. Sharon Van Etten and Angel Olsen – "Like I Used To"
Our list thus far has contained ambient jazz opuses and extended, rapped narratives about unrequited love, but the truth is that it doesn't take much to write a great song. To paraphrase Harlan Howard, all you really need are three chords and truth—not necessarily the truth but a truth, something listeners can relate to and hold on to when nothing else seems certain. This is the beating heart of Bruce Springsteen's work, of John Prine's, of Taylor Swift's—and of both Sharon Van Etten's and Angel Olsen's, two of the most beloved singer/songwriters of the last decade.
Though it took until 2020 for them to become collaborators, Van Etten and Olsen have always sounded like kindred spirits—both incisive writers with a knack for condensing towering emotions into words, and in possession of voices powerful enough to convey the scope of those emotions. (You'd never mistake one for the other, but their songs sound excellent when paired together on a playlist.) Their first song together doesn't quite conjure the sonic tempests of, say, "Jupiter 4" or "Lark": It's a smoldering, country-tinged affair that puts the spotlight on their inimitable voices and lets them do what they do best, and shows us how well they do it together. "Like I Used To" is one more like Van Etten and Olsen have never stopped doing, and one more like we'll always need. – Jacob Nierenberg
---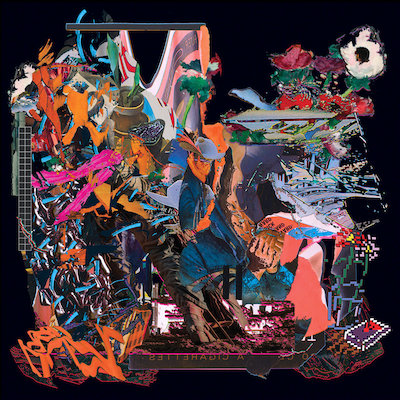 7. black midi – "John L"
"John L" (pronounced "John Fifty") is an angular anxiety attack, one that kicks you in the teeth at the outset and only gets more frantic from there. It's a stunning mixture of meticulousness and chaos that feels in danger of running off the rails at any minute. There's no getting solid footing with this track, which lurches into sudden, irregular blasts of silence or off-kilter prog rhythms with rug-pulling audacity. Geordie Greep's lyrics, delivered with a John Cooper Clarke-like disaffection, carry a similar intensity, depicting a town that props up and then usurps a nationalist demagogue. "No hack with an army will last long before he / Breeds men who yearn for their own bloody glory," Greep intones on the song's last verse, making "John L" seem like a cracked window into a violent cycle that shows no signs of ending. Don't get too comfortable, the song seems to warn. Before long, John Fifty-One's gonna come to town. – Sam Prickett
---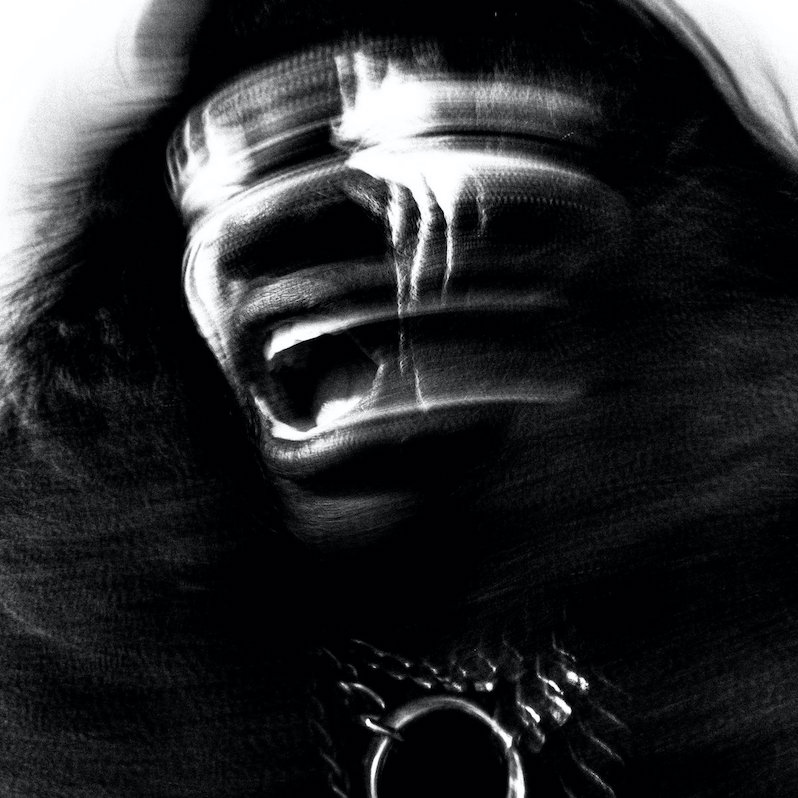 6. Backxwash – "I Lie Here Buried With My Rings and My Dresses"
The title track of Backxwash's sophomore album is brutal. Her rapping seems to nearly cross over to screaming at any moment, barely contained as she draws her battle lines against the everyday terrors of religion and colonization. Ada Rook of Black Dresses provides seething vocals on the chorus, and the huge, grinding guitars throughout. One of her final lines sums it all up: "I've made no escape from this mundane damnation." The lumbering pace would almost be dirge-like if it weren't so heavy, as much horror movie monster stomp as pallbearer march. Backxwash is both. Her wrath and grief are purged alike, and the result is exorcistic. – Forrest James
---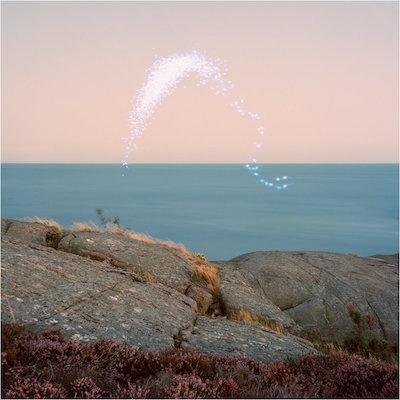 5. Cassandra Jenkins – "Ambiguous Norway"
Cassandra Jenkins was just days away from going on tour with Purple Mountains when bandleader David Berman, one of the most celebrated songwriters of his generation, took his own life. She was only just getting to know him when he died, but was more affected by his death than she expected to be. And then the coincidences started to manifest: Jenkins realized she had forgotten to cancel a flight to Norway that was scheduled for the same day the tour would have begun; she met a Danish chef who likened cloud formations to mountains in the sky, and remembered that Cloud was Berman's middle name; she wrote of her travels to fellow Brooklynite songwriter Katie Von Schleicher, who texted her back a cartoon that Berman had drawn, named "Ambiguous Norway."
Jenkins' song of the same name is a breathtaking and impressionistic portrait of loss, and how you continue to feel remnants of people even after they're gone. In its opening lyric, "Ambiguous Norway" depicts this quite literally, with the arrival of the suit that Jenkins would have worn onstage with Purple Mountains. More often, grief takes on intangible form—a "something in the air" that can be as hard to define as it is easy to detect. The smell of a musty basement in a grandparent's house. The sound of a wave as it meets the shore and departs. A cloud formation, imposing and impermanent.
But grief cannot exist without love, and when you find grief in the wild—or when grief finds you—you catch yourself remembering not just that your loved one is dead but how they lived and what you did with them in the time you had together. How grateful you are to have had this person in your life, how grateful they were to have had you in theirs and to live on in your memories. In just four words, Jenkins conveys the totality of loss and what comes afterward: "You're gone, you're everywhere." – Jacob Nierenberg
---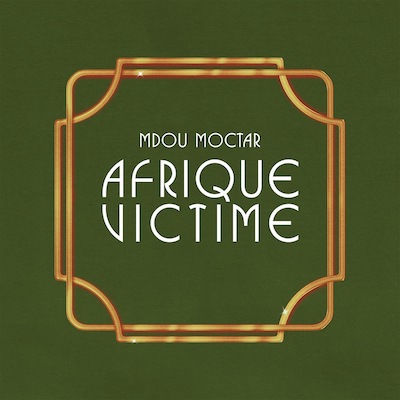 4. Mdou Moctar – "Afrique Victime"
All title tracks should possess this level of intentional theatricality. As the penultimate tune and focal point of the new album by Mdou Moctar, "Afrique Victime" delivers this protracted sense of flair and purpose that's utterly compelling. Fusing together funk, prog, and jam band sounds with the desert blues sound of his Nigerien roots, Moctar's tantalizing guitar melodies act as counterpoint to the desperate cajoling of his tenor vocals. The song's energy and drive rest in the bustling, yet loping drum figure with a snare clap sitting far behind the beat. When the song enters its final third, it slowly moves out of its original mid-tempo groove and achieves this frenzied gallop that nearly collapses on itself. Absolutely breathtaking. – Adam P. Newton
---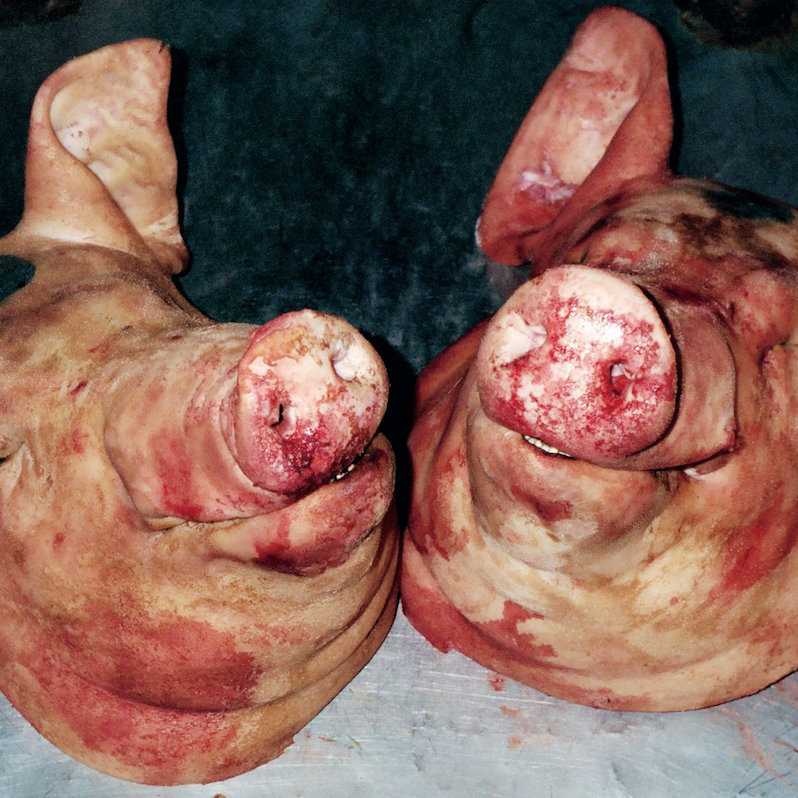 3. Armand Hammer – "Indian Summer"
"Indian Summer" isn't necessarily the grittiest or darkest of origin stories, but the hyperrealism of the grime in billy woods and Elucid's narrative is such that you can actually smell the gasoline fumes and picture the grotesquely large palmetto bugs fluttering. Not a nostalgic recounting of an adolescent summer but one in which the harsh reality comes to light beneath a haze of dirt and sweat, "Indian Summer" is at once the most vivid and deeply personal moments on Armand Hammer's incredible Haram, woods recalling, "I swore vengeance in the seventh grade, not on one man, the whole human race/I'm almost done, god be praised." Against a psychedelic flute line from producer The Alchemist, the interruption of the voice of none other than Barry White comes across as oddly jarring in context ("I don't wanna disturb your thoughts, I don't wanna disturb your mood, When I give you one that I feel you might like I wanna make sure you get enough of it"), his rise-to-fame interview clip an off-kilter contrast to woods' gutting first-person account of adjusting to a new home in a new country as a Black teenager after the death of his father. It's a lot to take at once, the heat of the sun bearing down with a long, uphill road curving up ahead; as Elucid reminds us not long thereafter, "You won't gun down the sun, I done told you again." -Jeff Terich
---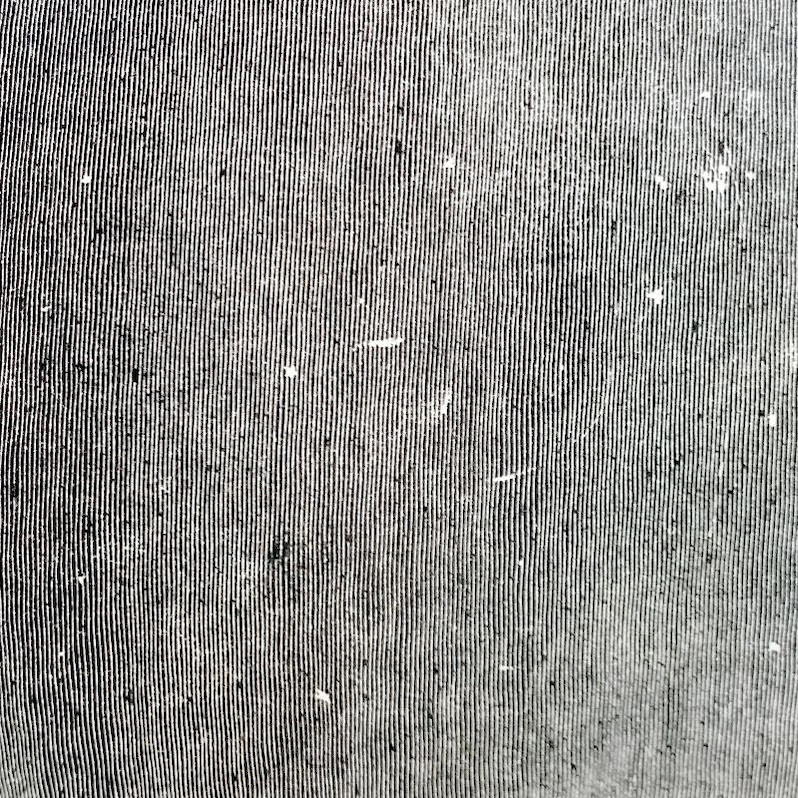 2. Low – "Days Like These"
"Days Like These," Low's first single for their recent album Hey What, caught me off guard when I first heard it—no easy feat given that Low's last album was Double Negative, which did the same thing back then. Still, it is striking that a band that is so often referred to as "slowcore" would release something so sonically maximal. Even Double Negative didn't have anything as in-your-face as this. However, while "Days Like These" is a lot to take in in terms of production, it is structurally quite minimal. For much of the song, a single verse melody repeats with a wallop that doesn't get stale. The opening lyrics, too, are relatively simple on the surface: "When you think you've seen everything / You'll find we're living in days like these." The phrase "unprecedented times" is a bit of a cliché at this point, but the invocation of "Days Like These" in, well, days like these, when backed by BJ Burton's signature squall, still does hit like a ton of bricks. A song that is simultaneously so minimal and maximal feels suited to a global pandemic, in which events of such a grand scale are experienced by many in relative isolation. – Tyler Dunston
---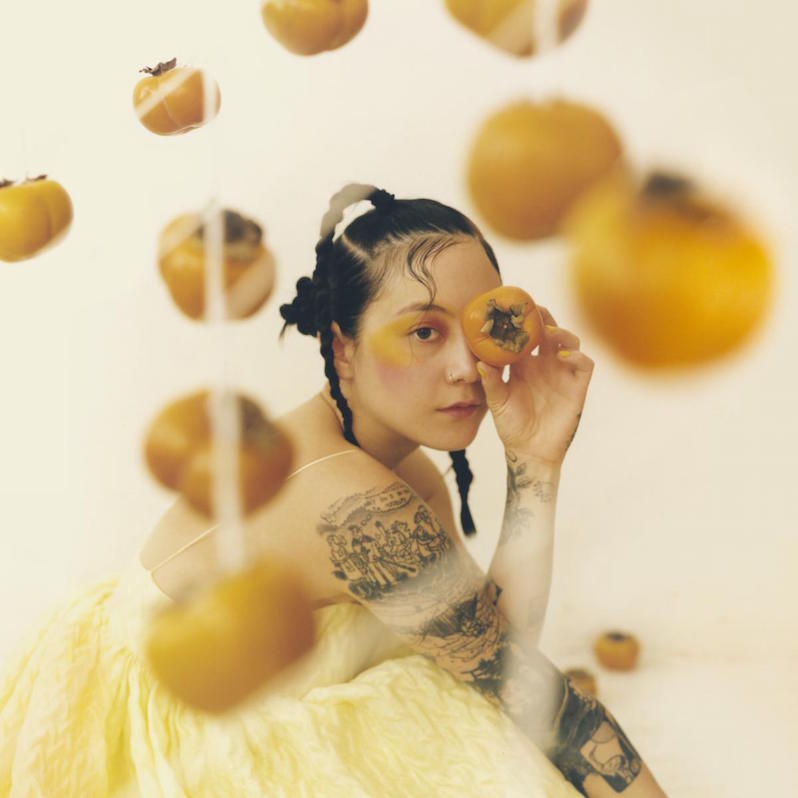 1. Japanese Breakfast – "Be Sweet"
If you had told me in 2017, upon my umpteenth listen to Soft Sounds from Another Planet, that Japanese Breakfast would put out the best song of 2021 I could have nodded sagely—sure, yeah, I buy that. But to see Michelle Zauner go all out into the realm of pop to make that happen? A delightful surprise would be an understatement. "Be Sweet" erupts from the ashes of the album opener "Paprika," where Michelle Zauner planted her flag of joy. The song springs forward immediately into the infectiously ebullient beat, cementing the central defining idea of Jubilee. The funk is retro but timeless, as much the pop side of Cocteau Twins as the dark side of Madonna. This song will single handedly fill an arena of fans screaming "I wanna believe" at the top of their lungs. And then there's the tongue in cheek X-Files reference to unravel. Is finding a humble, compassionate lover as impossible a task as the search for extraterrestrial life? Or is true love just a government conspiracy? Maybe the truth isn't out there, maybe it doesn't matter. But I want to believe. – Forrest James
---
Support our Site—Subscribe to Our Patreon: Become one of our monthly patrons and help support an independent media resource while gaining access to exclusive content, shirts, playlists, mixtapes and more.