It's typically not until the end of the year that we're able to take stock of all the best music of the year, or at least a snapshot in time of what resonated at that moment. But for over a decade we've been taking the opportunity to share what we've enjoyed the most at the halfway point—not for the sake of anything other than wanting to give some extra attention to some music that we really loved. That's what this is all about, right?
We've still got six months to go (well, maybe not quite that long), but in the meantime, here are the 33 best albums of 2022 so far.
---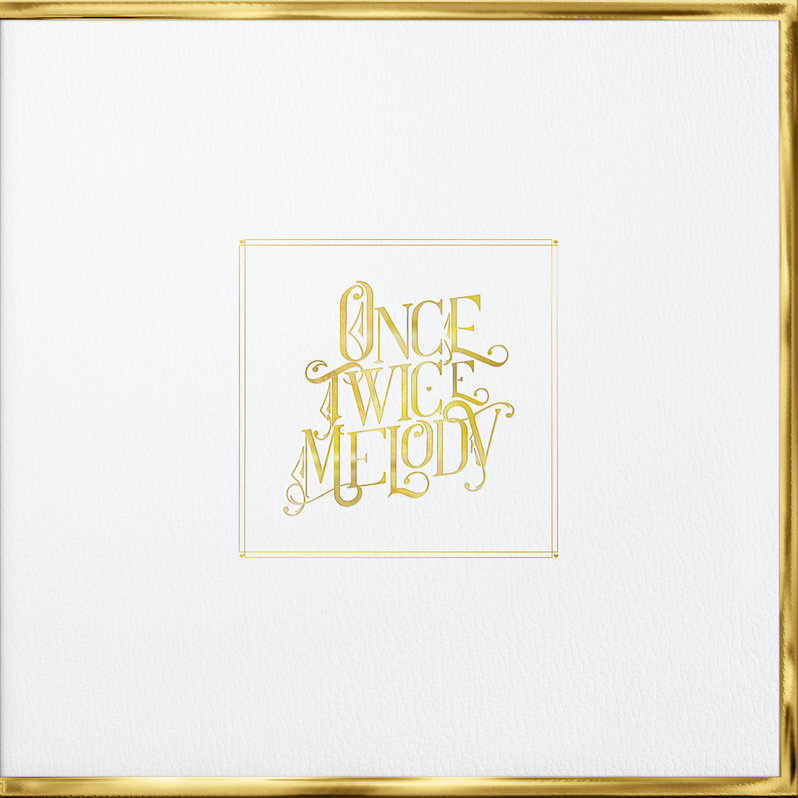 Beach House – Once Twice Melody
Beach House have solved my one quibble with their music all along—the length. Their previous releases haven't been all that short, of course, but any kind of concision was never what we needed from the likes of Beach House. Now with Once Twice Melody we have a veritable ocean of vibes in which to slowly, dreamily float away. The songs are not just longer, the duo effectively expand the boundaries of their music with a diverse array of techniques and styles. All this while remaining true (perhaps truer than ever) to the carefully curated vibe that all along has buoyed up Beach House into something special. – Forrest James
Listen: Bandcamp
---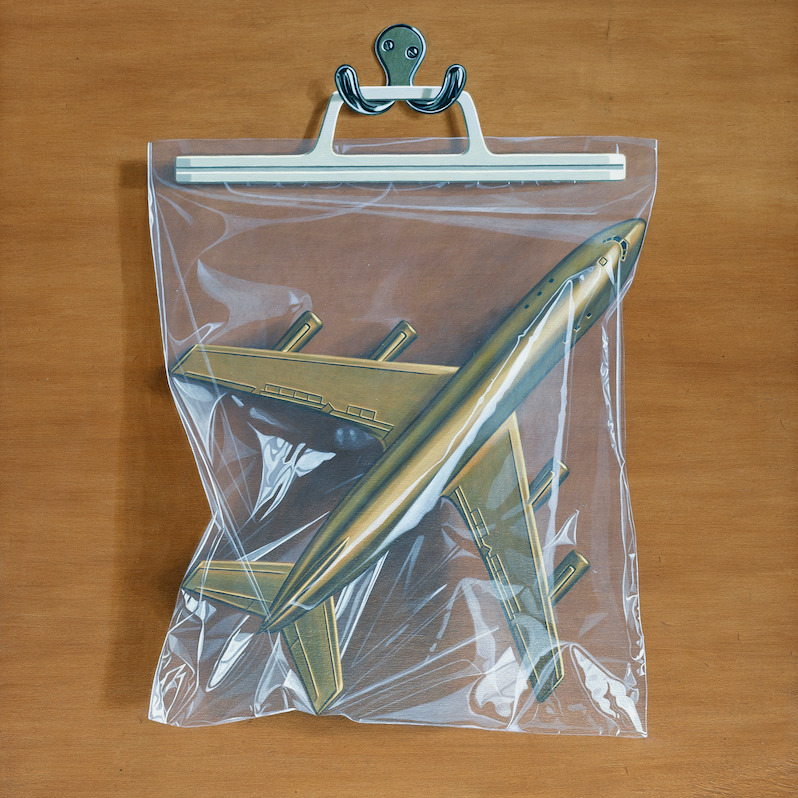 Black Country New Road – Ants From Up There
There will understandably be some naysayers given the excited praise heaped on Black Country, New Road. Isaac Wood's referential prose paired with the band's instrumental virtuosity may fail to convince some critics—as saxophonist Lewis Evans remarked in an interview with The Guardian, "50% don't give a shit and 30% absolutely hate it." But the understated charm of Ants from Up There is in its abundant earnestness. If For the first time presented an angsty, jagged post-punk band, their sophomore effort is a shift into a sincere, youthful warmth. By the time we get to the cacophonous final moments of the stunning "Basketball Shoes," their appeal becomes apparent: this is a group of talented young musicians with an intense, joyful love for playing music. That is a special thing. – Noah Sparkes
Listen: Bandcamp
---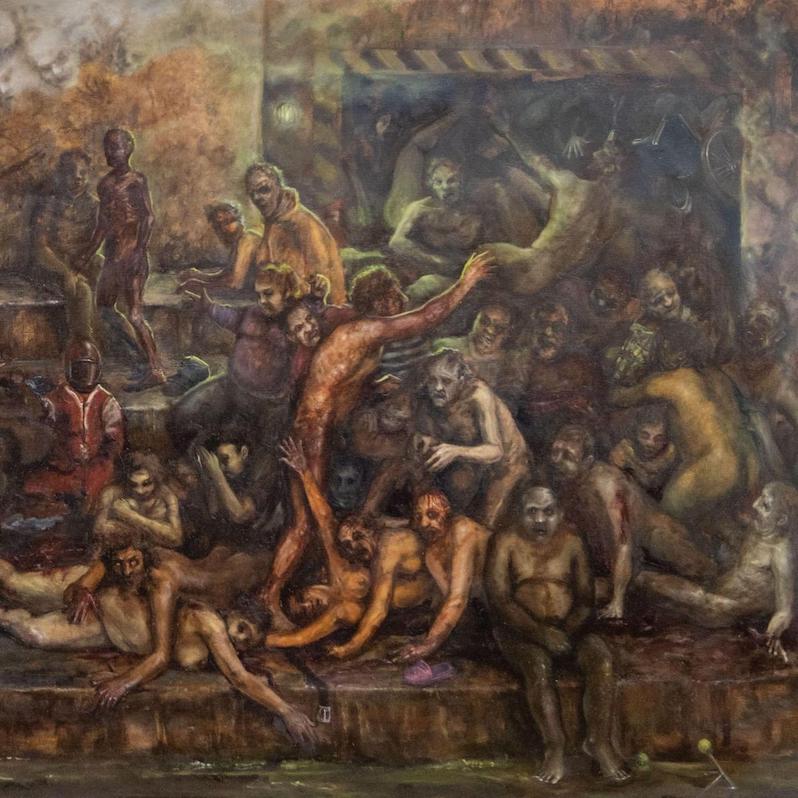 Candy – Heaven Is Here
Four years after their blistering, sub-20-minute debut album Good to Feel, Richmond, Virginia hardcore bruisers Candy have returned with a new set of scorchers washed in static and coated in stainless steel spikes. A dystopian, industrial-punk hellscape of old-school power-chord riffs and pummeling electro-industrial beats and effects, Heaven Is Here draws inspiration from noise and gabber techno along with extreme metal, resulting in one of the year's most intense listening experiences, and one that's probably pretty unlikely to be an alt-rock crossover hit. But what it might not have in radio-friendly accessibility, it more than makes up for in sheer sonic annihilation. – Jeff Terich
Listen: Bandcamp
---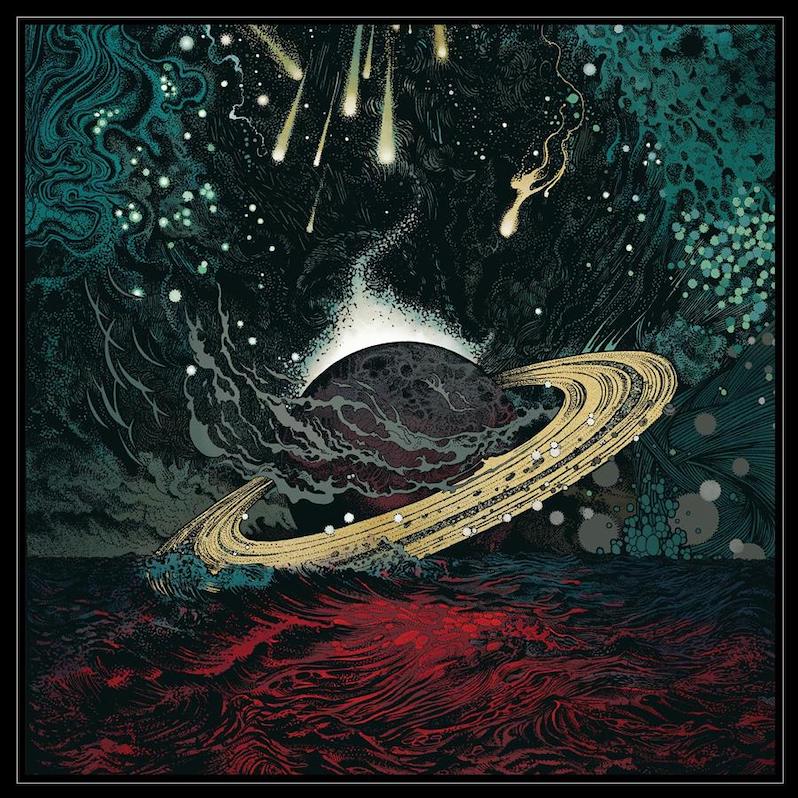 Cave In – Heavy Pendulum
Heavy Pendulum is Cave In's longest album to date, a fact that feels staggering given how massive so many of the Boston metal group's previous albums felt, as well as how many more projects each individual member is involved in (including the fact that their new bassist, Nate Newton, is a full-time member of Converge). On first listen it might seem even overwhelming, but the level of inspiration and invigoration behind their seventh album is apparent from the first crunch of a riff on "New Reality." The group's first album to be recorded in a proper studio setting in over a decade is also one of their most purely enjoyable, balancing their classic space-metal sonics with the accessibility of Superunknown-era Soundgarden and towering melodies throughout. And over the course of just a few tracks the group will transition from the punchy "Floating Skulls" and psychedelic title track to the climactic dirge "Blinded by a Blaze." It's Cave In's most epic odyssey, and by god they've earned it. – Jeff Terich
Listen: Bandcamp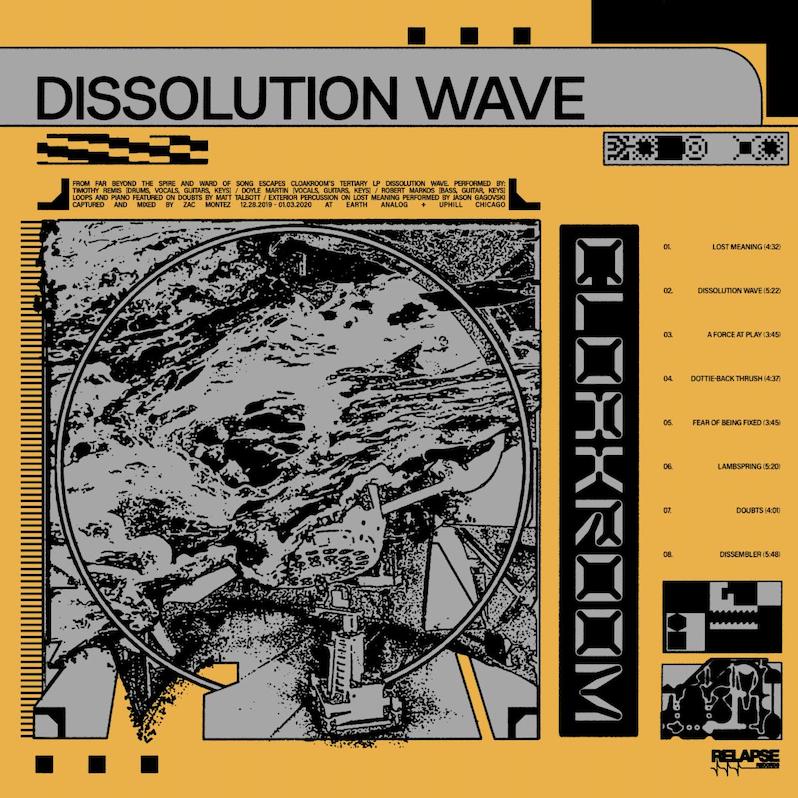 Cloakroom – Dissolution Wave
The heavy burst of distortion and slow-mo sludge that opens "Lost Meaning," the first song on Cloakroom's third album Dissolution Wave, suggests that the record might be the Indiana group's biggest and burliest, but that's only half true. Throughout the eight songs on the album, Cloakroom further expand the boundaries of their uniquely grungy approach to shoegaze, softening their gentlest sounds on dreamily jangly standouts like "A Force at Play" while "Dottie Back Thrush" finds greater beauty and depth within the din. On the surface it might feel like Cloakroom have simplified or scaled back, but these songs reveal some of the most satisfying and immediate moments in their catalog thus far, an already strong band growing tighter and more confident. -Jeff Terich
Listen: Bandcamp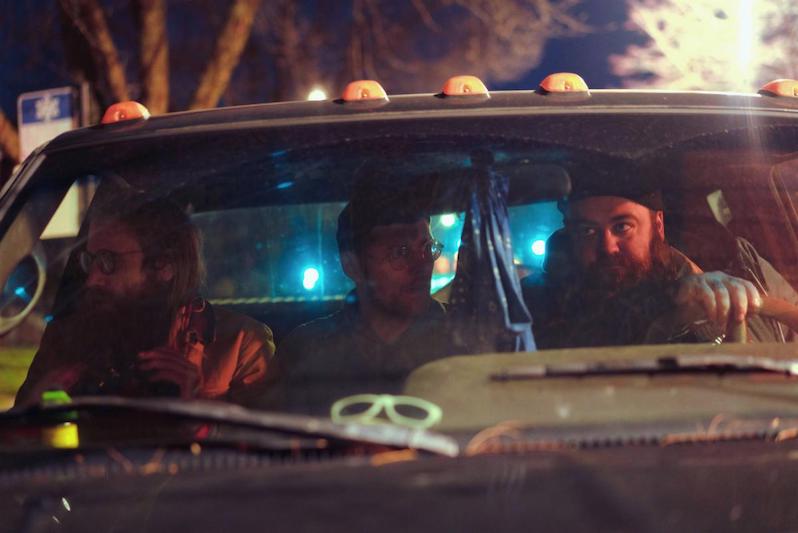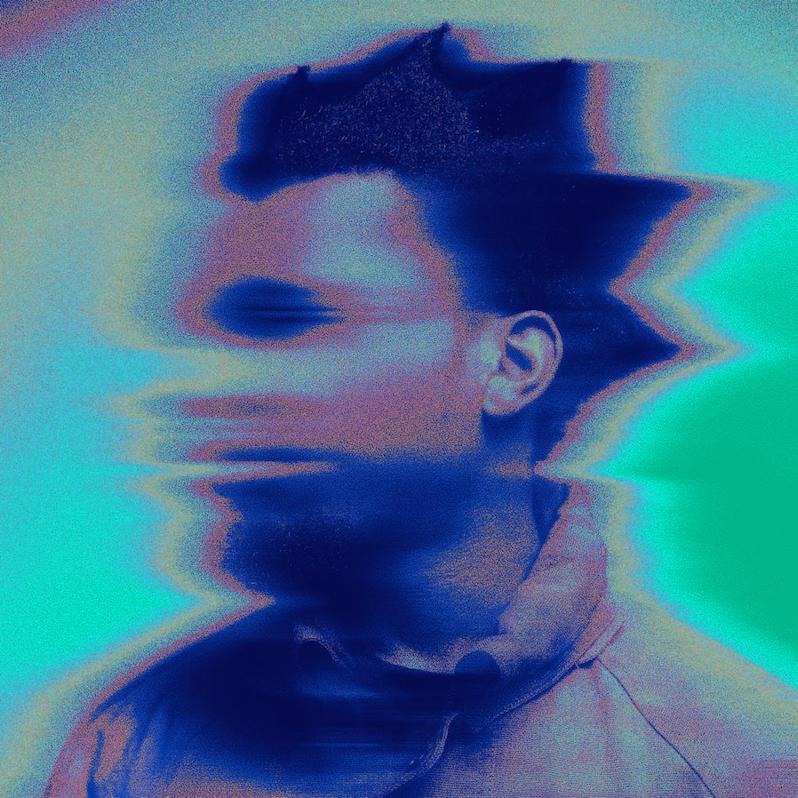 Denzel Curry – Melt My Eyez See Your Future
On Melt My Eyez See Your Future, Denzel Curry has presented an exciting blend of old-school hip-hop and the raucous Florida trap that initially brought him attention. Tracks like "Zatoichi" and "Saturo" explode out of the speakers, while the flows, record scratches, and relaxed tones of "The Ills" and "Walkin" recall the days of the Native Tongues collective. Lyrically, Curry is more introspective than usual, meditating on personal histories and the contemporary political landscape with engaging style. It's a great release, showcasing Curry's capacity for both relentless high-octane trap, as well as thoughtful, honest self-reflection. – Noah Sparkes
Listen: Bandcamp
---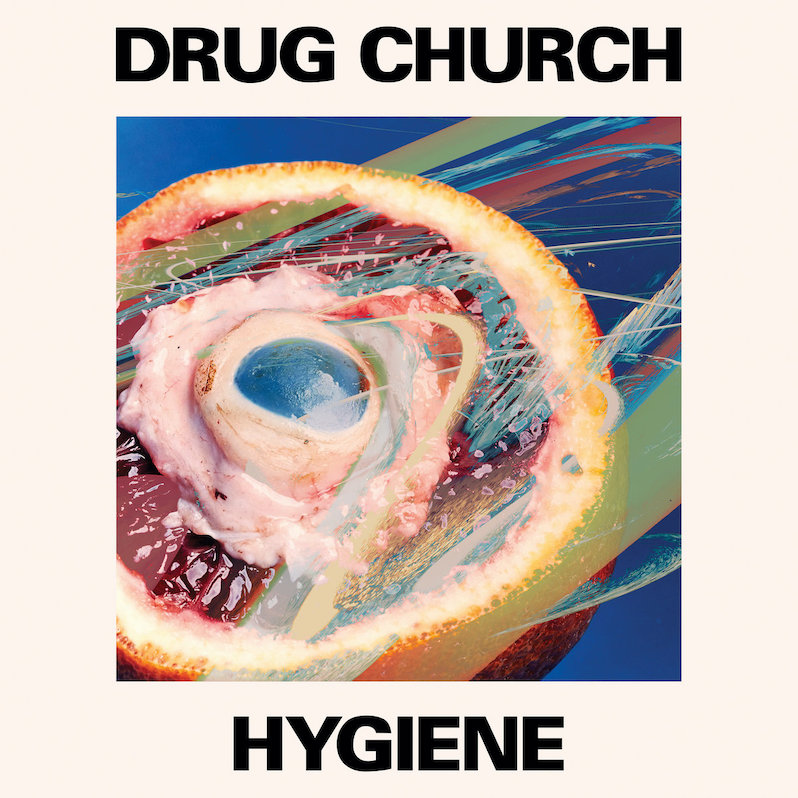 Drug Church – Hygiene
Lesser mortals might ascribe 2022's affinity with Drug Church to 2021's love of Turnstile, but they would be mistaken. Hygiene stands on its own merits by delivering bristling rock music bursting at the seams with vintage punk rock energy. The album sits comfortably in the hardcore camp with its searing guitar swagger and driving drums. However, the true power of this project lies in its ability to meld swinging hooks with caustic slacker vibes and punk angst. It's not every band that calls to mind an unholy combo of Touche Amore, Black Flag, and Pavement. – Adam P. Newton
Listen: Bandcamp
---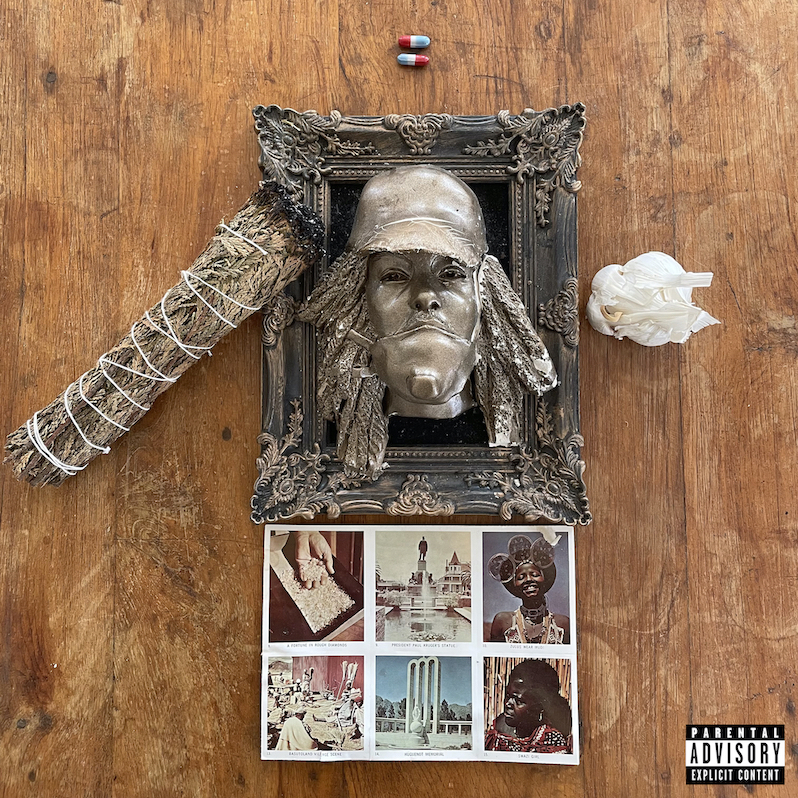 Earl Sweatshirt – Sick!
With 2018's phenomenal Some Rap Songs, Earl Sweatshirt crafted an immersive, dense, introspective trip of a record. Thus, Sick!, a similarly brief effort, might have been approached with some trepidation by fans awaiting an equally brilliant follow up. Thankfully, the album doesn't try to recreate the claustrophobic depression of that record, instead opting for a relatively open, contemporary sound. Trap beats enter the scene on cuts like "2010" and "Titanic," while "Old Friend" and "God Laughs" leave space for Earl's affecting poetry. The writing is unsurprisingly brilliant, the Armand Hammer-assisted "Tabula Rasa" being one of many lyrical highlights on an album that merits many deeper listens. – Noah Sparkes
Listen: Spotify
---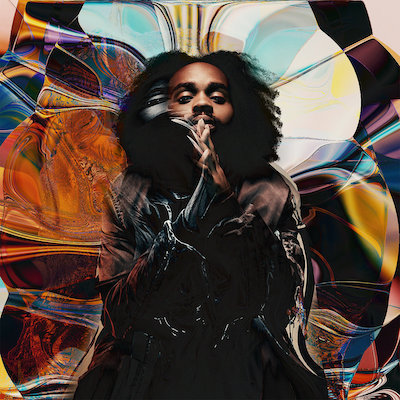 Fly Anakin – Frank
Richmond emcee Fly Anakin released a lot of music prior to 2022, but Frank is by his own account his debut solo album (and the project that cost the most to make), and it's likewise the strongest showing yet in his still-young career. Working with a team of producers ranging from fellow Richmonder Ohbliv to hip-hop vets like Madlib, Anakin navigates a jazzy, nocturnal landscape with a style that's musical if not necessarily melodic, each word woven expertly among the beats and samples with an urgency and intensity that makes even his most casual and humorous turns of phrase feel as crucial as those delivered with a straight face. It may not be his introduction, but Frank is the richest showcase for Fly Anakin to date, a mesmerizing listen that often feels like a love letter to hip-hop itself. – Jeff Terich
Listen: Bandcamp
---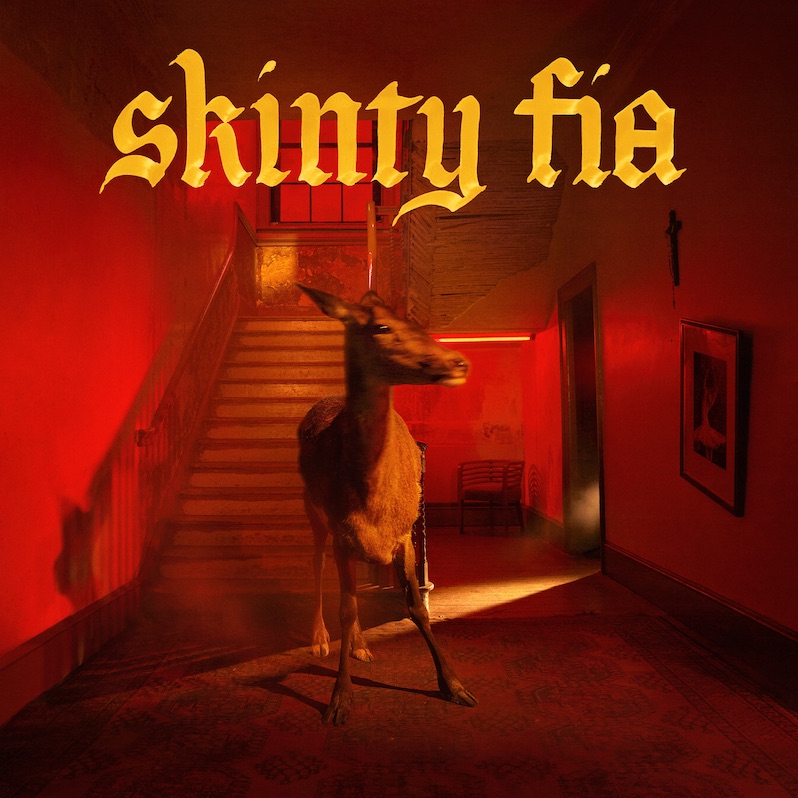 Fontaines D.C. – Skinty Fia
If 2022 has been bringing you down, and you need an album to ruminate in that sorrowful feeling, Fontaines D.C.'s Skinty Fia is the perfect company for that misery. It's extremely dark in tone, the band employing almost no major chords or bright tones amongst the heavier ones. But, as their music usually is, it's highly satisfying. Skinty Fia is a raw, unapologetic collection of heavy, grungy rock. Its title is an Irish slur that translates to "damnation of the deer." This image carries throughout the album, a cold sadness looming overhead at all times. "How Cold Love Is" serves as the best representation, the Irish group allowing themselves to hang their heads and wallow for a bit. – Virginia Croft
Listen: Bandcamp
---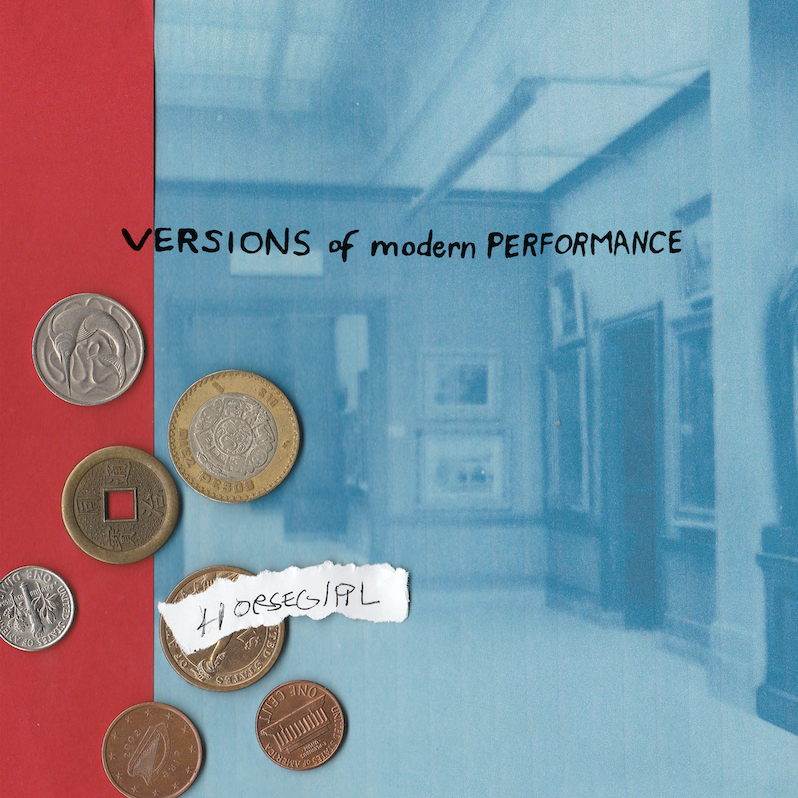 Horsegirl – Versions of Modern Performance
There's a lot about Horsegirl's debut album that's pretty endearing, like the fact that the young trio thanked the city of Chicago in their liner notes, or that they cite their friendship as the motivating factor behind what they do. It's also hard not to be struck by moments that probably reminded you of a mixtape you got from a friend with a Yo La Tengo or Sonic Youth song you heard for the first time. They're a fuzzy, analog band in an algorithmic age, channeling records made well before they were born and making something new and inspired from those influences, their voices overlapping in a kind of clash of harmonies while playing distortion-driven indie rock that's allowed to breathe and feel alive and organic in ways that "indie," in general, hasn't for some time. Versions of Modern Performance is the year's best rock debut thus far, and it seems likely to stay that way. – Jeff Terich
Listen: Bandcamp
---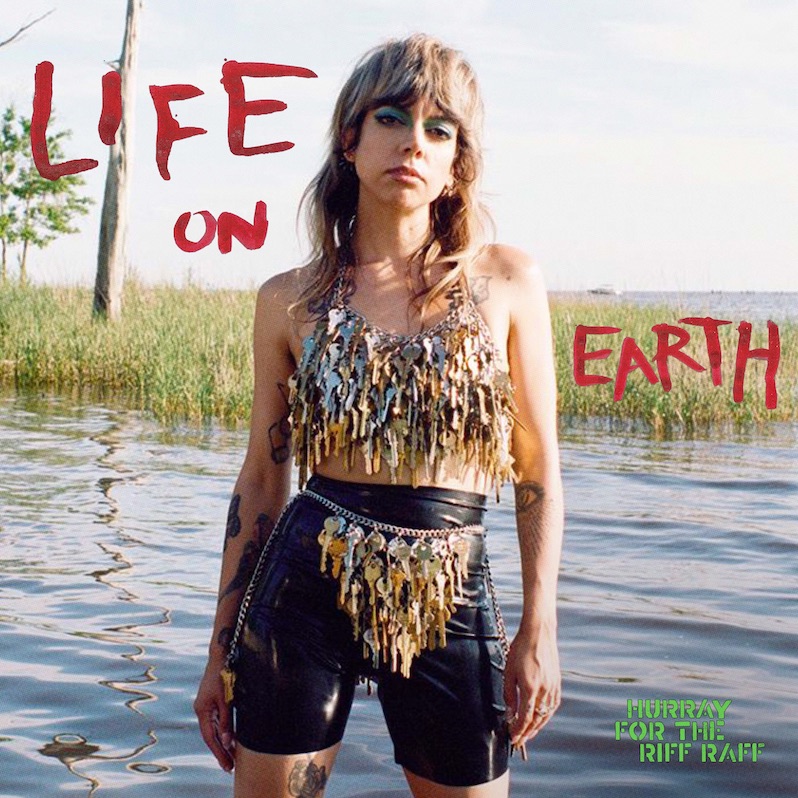 Hurray for the Riff Raff – Life on Earth
Alynda Segarra has always been a chameleon of Americana, adapting and morphing into different styles while retaining a kernel of folk. At first, with bright synths and tight drum tracks, Life on Earth comes across as the least consistent work within that career, but its internal consistency pushes our understanding of what Hurray for the Riff Raff really means. Segarra's stylistic experimentation dovetails with the myriad themes across the project, blending introspection and solidarity. – Forrest James
Listen: Bandcamp
---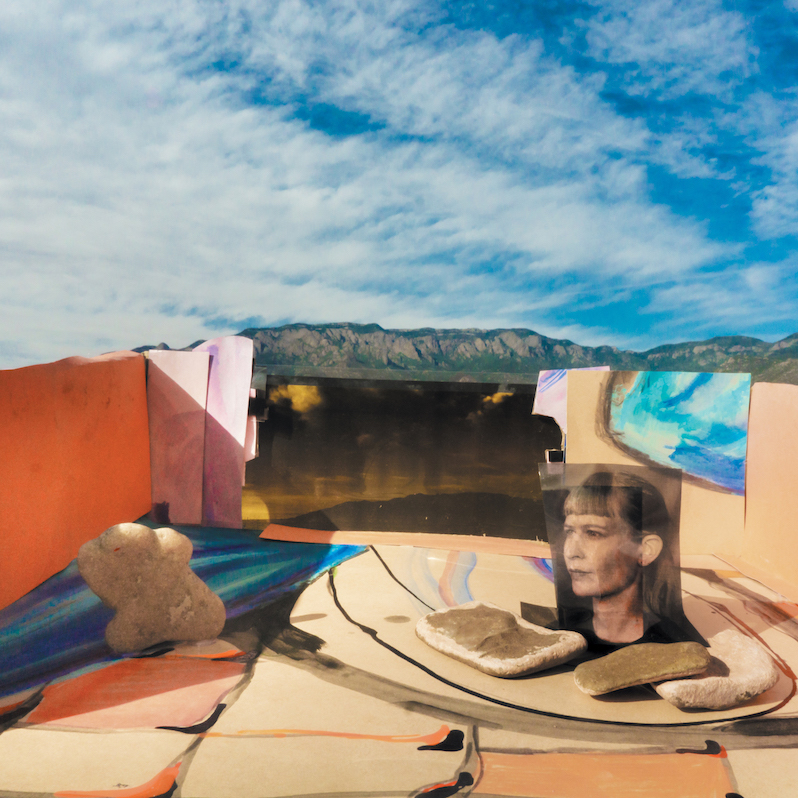 Jenny Hval – Classic Objects
It's easy to wax eloquent about how this album overflows with delicious and dreamy pop music. It elegantly weaves together snaking minor-key melodies that are the perfect complement to Hval's gloriously off-kilter soprano vocals, especially in how they blend the best parts of Kate Bush and Joanna Newsom. But what truly holds your attention throughout Classic Objects is the divine fusion of lush instrumentation that's never overstated with quirky batches of layered percussion and fascinating lyrics that are alternately naturalistic, impressionistic, and diaristic. – Adam P. Newton
Listen: Spotify
---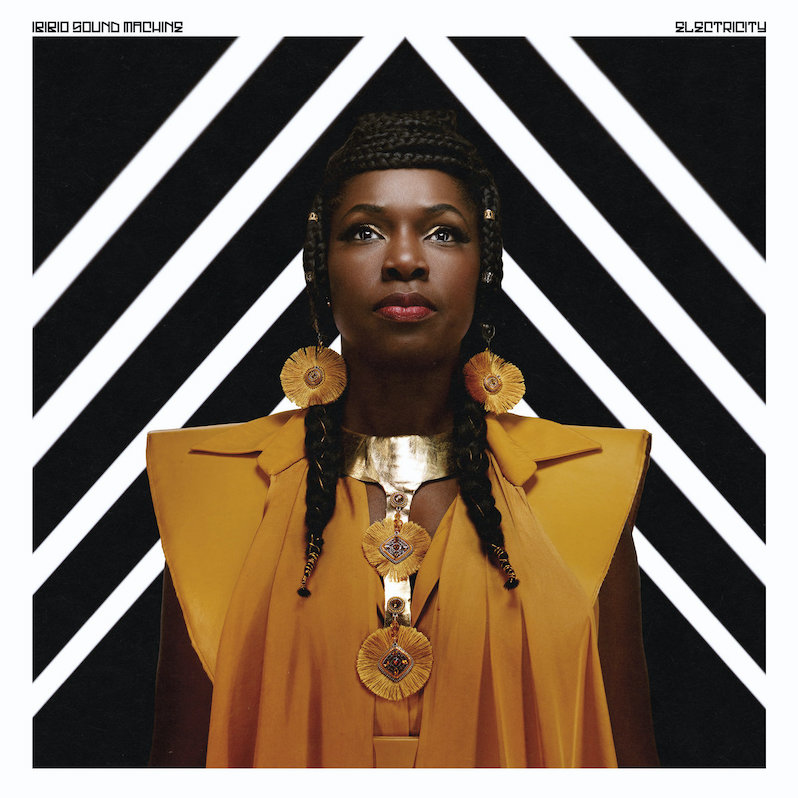 Ibibio Sound Machine – Electricity
The name of the album says it all. Electricity merges kinetic electro-pop with Nigerian polyrhythms to create enchanting rock energy with disco flair. Ibibio Sound Machine deliver waves of stirring Afro-punk powered by dextrous drumming, resounding bass lines, and keyboard flourishes. The mix of Eno Williams' enchanting lead vocals and sociopolitical lyrical fire cultivate an image of Florence Welch growing up absorbing the music of Fela Kuti and grime DJs on Rinse FM. This truly engaging music offers up fantastical syncopated dance grooves. – Adam P. Newton
Listen: Bandcamp
---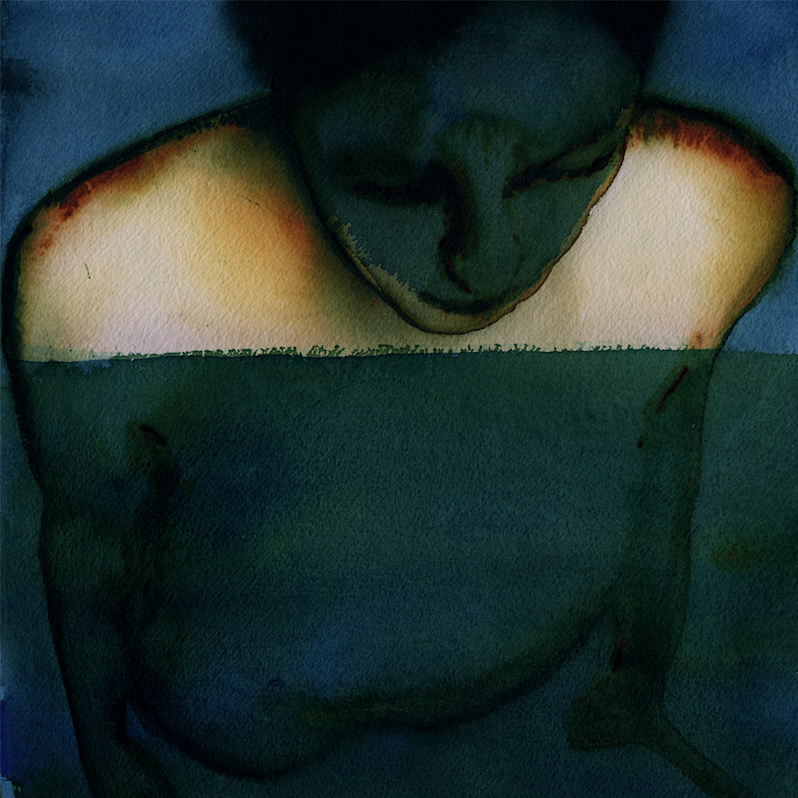 Just Mustard – Heart Under
Just Mustard's world is one of clean lines and blurred horizons, sleek yet flexible. Rooted in a strangely familiar if ageless kind of post-punk darkness, the Dundalk, Ireland quintet build on the surprise success of their 2018 debut Wednesday with the richly produced sonic atmosphere of Heart Under, a set of songs that employ tension and noise in a manner that feels more like the suggestion of an out-of-focus menace than an urgent throttle. Call it shoegaze if you like, though theirs isn't a wall of sound—it crawls and slithers, snaking around grooves and shrieking through the silence. Heart Under is seductive in its suggestion of peril, intoxication through barbed-wire lullabies. – Jeff Terich
Listen: Bandcamp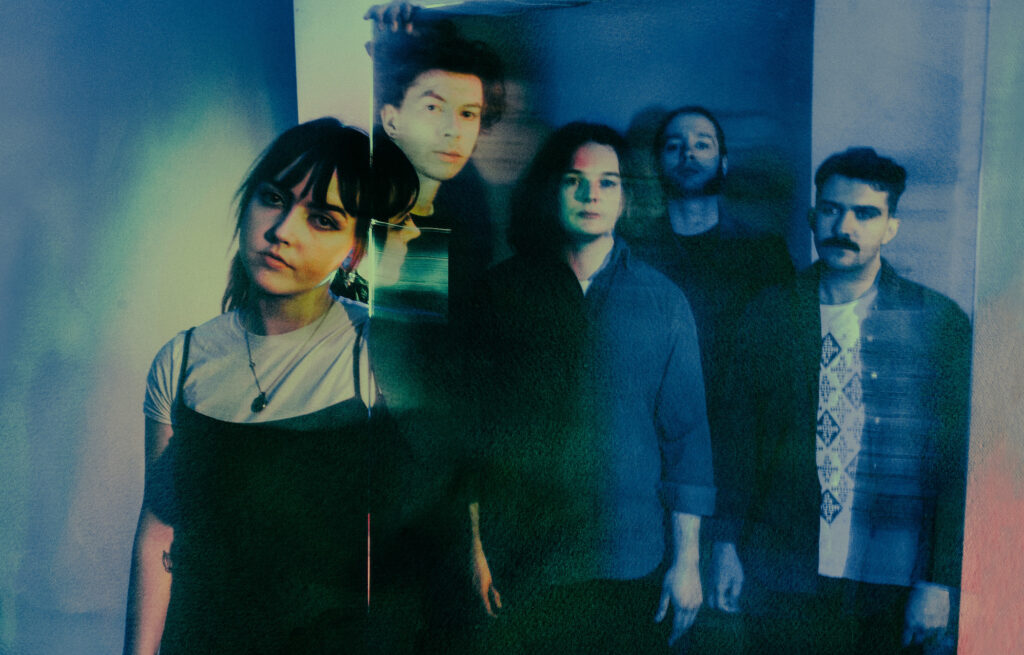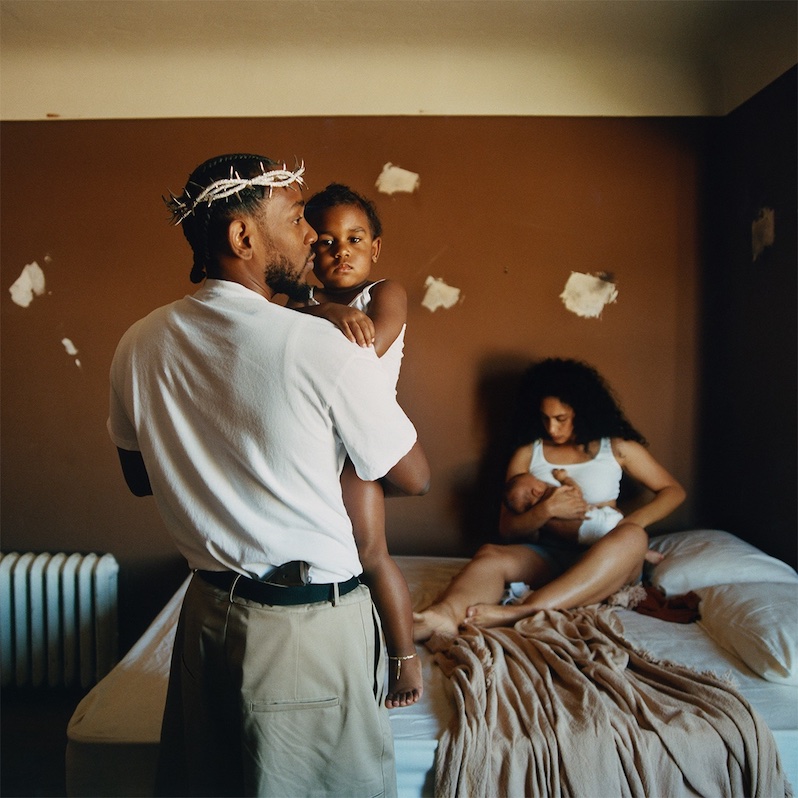 Kendrick Lamar – Mr. Morale and the Big Steppers
Kendrick Lamar is peerless, for better and worse. His latest work—building on the outsider statement of DAMN. and seemingly ignoring his commercial success with Black Panther—is discomfiting but beautiful, messy, even verging on chaotic, yet immaculately structured. Kendrick alternates between intimately direct exposition and dizzying rhymes. Mr. Morale may be art-house but only insofar as it displays the contradictions of life, all mixed up together so provocatively. In the end there's not much more genuine than that. – Forrest James
Listen: Spotify
---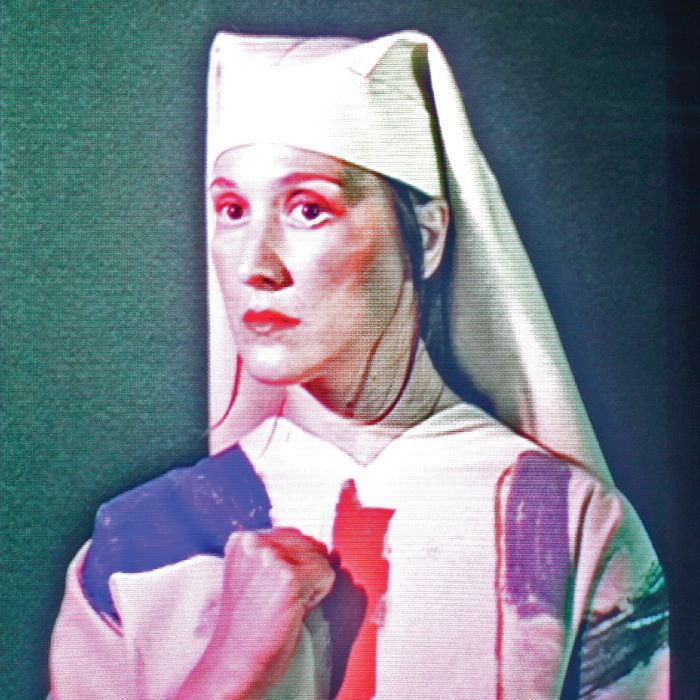 Cate Le Bon – Pompeii
On Pompeii, Cate Le Bon crafts intricate instrumentals with her effervescent vocals, creating what sounds like her most versatile album to date. While it was written in an isolated situation in the early days of the pandemic, Le Bon's creativity nonetheless overflows, finding inspiration even while stuck inside. Take for instance "Moderation," with its breezy, melodic approach to modern pop, which takes time to examine a simple conundrum of everyday life: "Moderation, I can't have it / I don't want it." Pompeii is an album full of surprises, Le Bon employing myriad instruments from her toolbox, like off-kilter saxophones in opener "Dirt on the Bed," and throughout, finding ways to fuel her music with a fresh perspective. – Virginia Croft
Listen: Bandcamp
---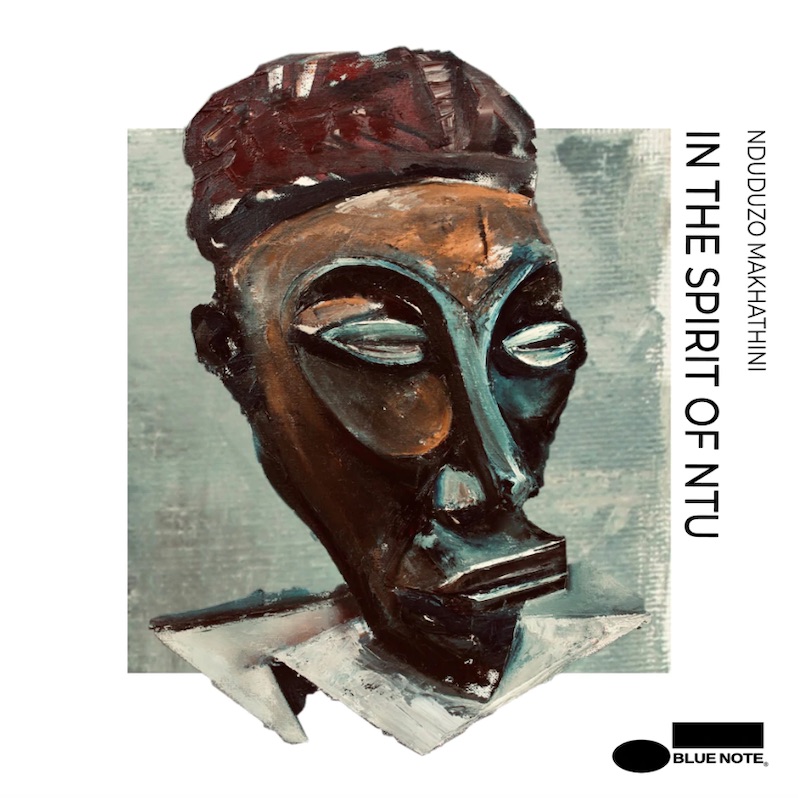 Nduduzo Makhathini – In the Spirit of Ntu
Within the varying, diasporic currents of ancient African philosophy, there is a near-universal element: Ntu is most broadly defined as a universal force or essence through which all things in the cosmos, tangible and abstract, living and perished, past and future, real and imagined, are and have always been linked. It is with this philosophical concept in mind that South African pianist and bandleader Makhathini went about crafting his phenomenal tenth album. Throughout In the Spirit of Ntu, powerful vocals and African hand percussion merge with terrific instrumental interplay between Makhathini and his ensemble of players. Another affecting, thoughtful jazz album from a modern great. – Noah Sparkes
Listen: Spotify
---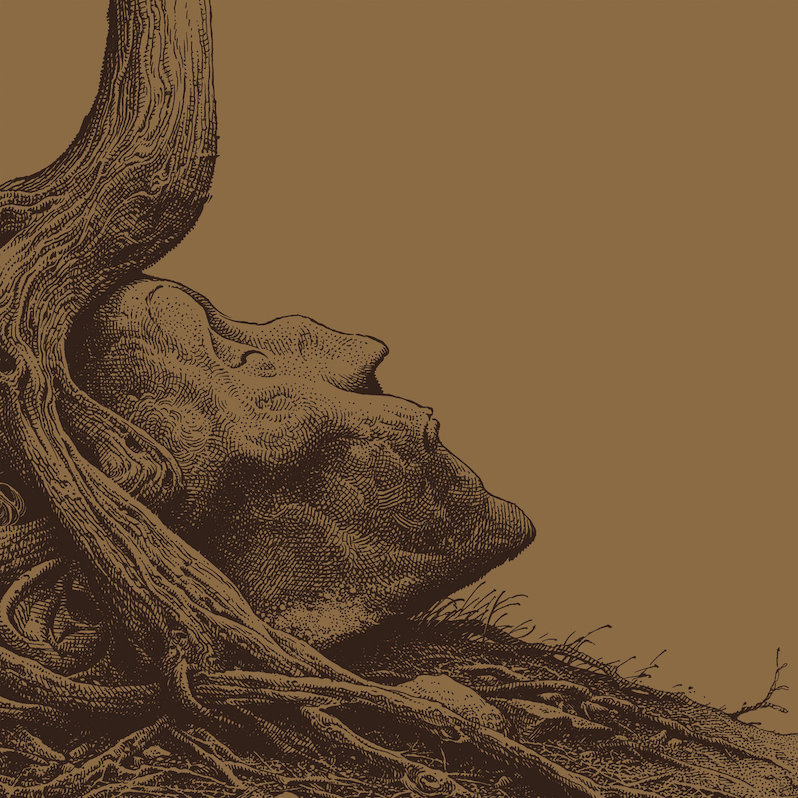 Mizmor & Thou – Myopia
With some insider knowledge of each artist's discography, their huge new collaborative work Myopia sounds like a dialogue. Mizmor's A.L.N. pushes Thou into darker territory, sparser and bleaker than they've ever sounded. Thou push him back groovier and grungier, bringing out the latent hooks hidden in his doom riffs. Meanwhile, they both continue to excel in the overlap they already shared: a cathartic dissatisfaction with our collectively mangled existence. The result is nothing short of epic. – Forrest James
Listen: Bandcamp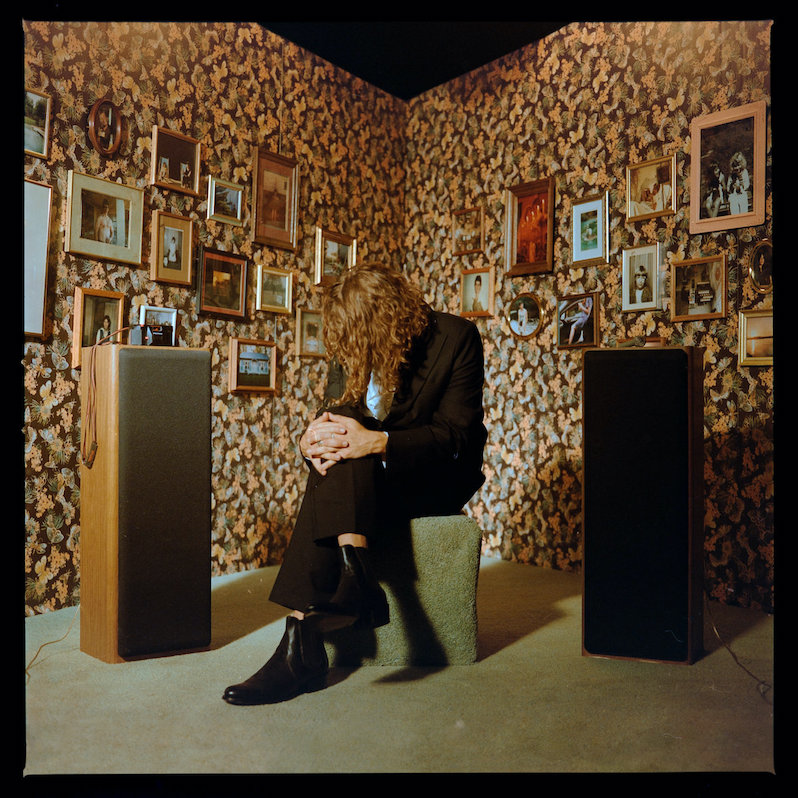 Kevin Morby – This is a Photograph
On what feels like Kevin Morby's most personal record, the singer/songwriter opens up about his personal struggles during the pandemic, digs into love and his relationships, and continuously expresses himself through his guitar. This Is A Photograph is a beautiful, meaningful approach to life and its delicateness. "Bittersweet, TN" finds his tender side, while "Rock Bottom" reminds us of his rock roots but also takes a moment to stand up for the underdog. He takes more chances instrumentally, bringing in string arrangements and beautiful guest vocals as needed. It's an honest retelling of his mind, his music only growing as he allows us to learn more with him. – Virginia Croft
Listen: Bandcamp
---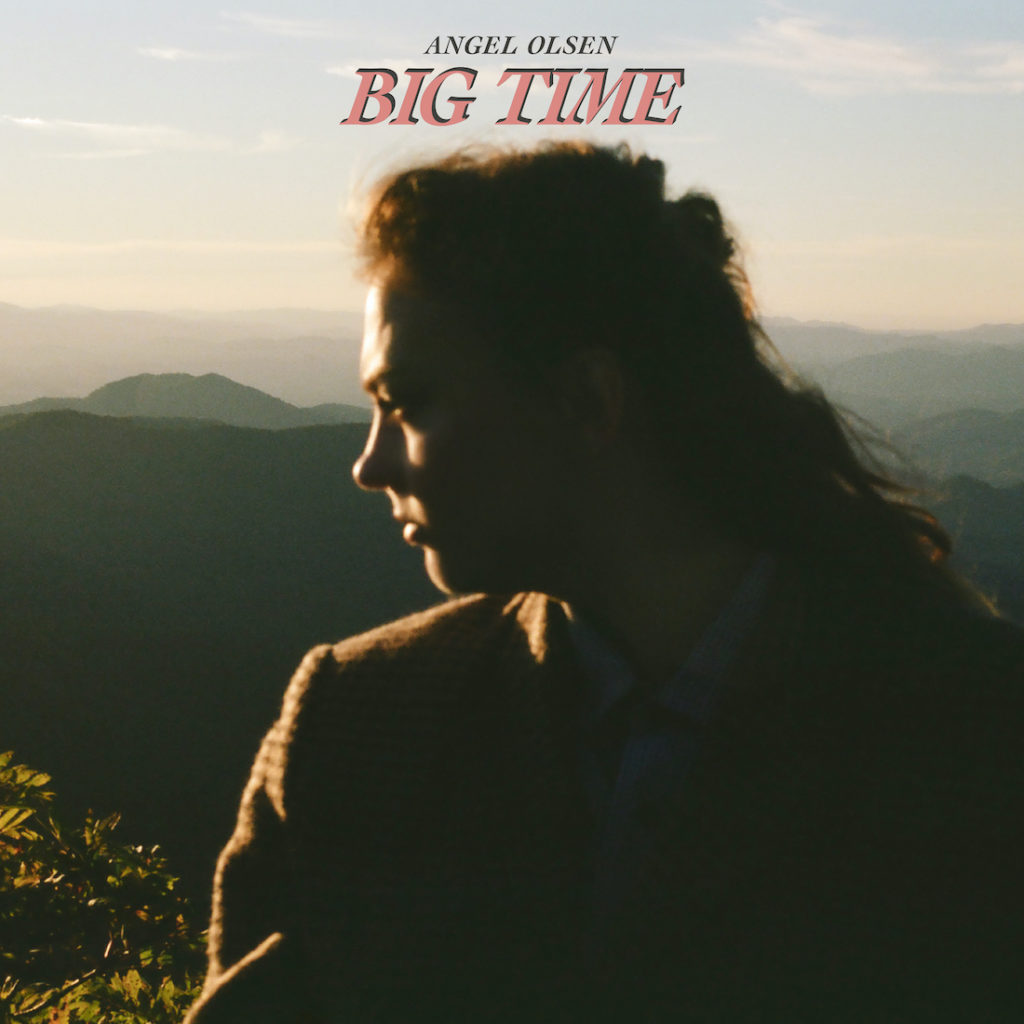 Angel Olsen – Big Time
Angel Olsen brought her Nashville best to Jimmy Kimmel Live earlier this month—backed by an ensemble that featured a violinist and a pedal steel player—in celebration of the release of Big Time, a record that lives up to its name in myriad ways. It sounds big, certainly, in the way that a '70s-era country blockbuster record might (albeit with a contemporary twist, and occasional shades of Mazzy Star), but it's also heavy on feelings, both love and grief in equal measure. Written after Olsen's life-changing experiences of both coming out as queer (and falling in love) and losing both of her parents, Big Time offers a lot to process through some of the prettiest songs she's ever written. It's not necessarily a surprise that, after a decade, Olsen would circle back around to the country influence that's lingered in her music since the beginning, but it's still wonderful to hear her deliver it in such a blockbuster production. – Jeff Terich
Listen: Bandcamp
---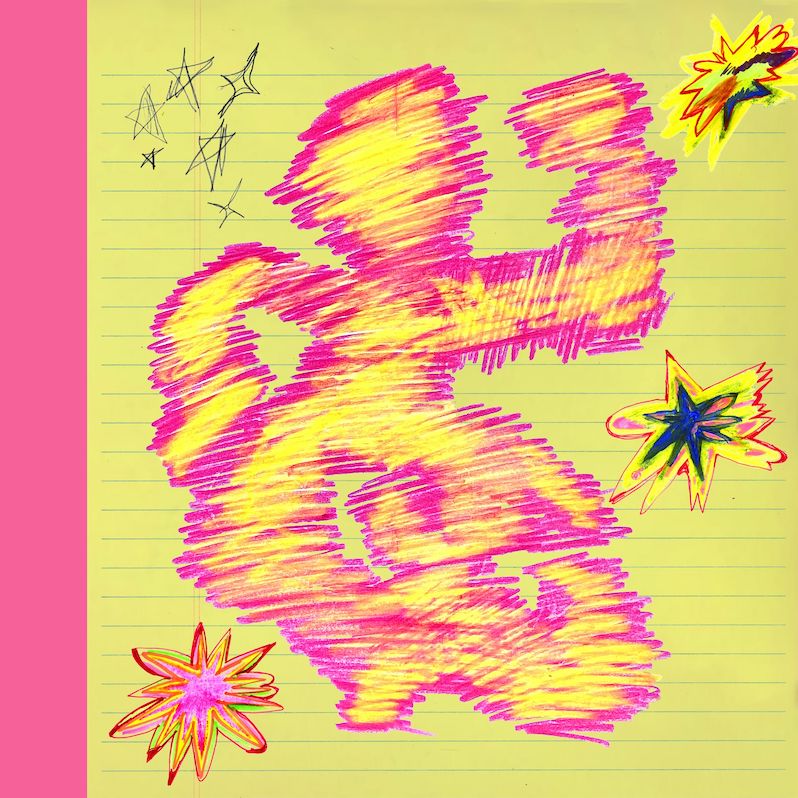 P.E. – The Leather Lemon
P.E. was born out of an unusual opportunity to collaborate when members of two groups, Pill and Eaters, weren't all able to perform at the same show. They've since made the most of that happenstance, honing their industrial dancepunk sound into a gleaming and sleek set of razor's edge grooves on sophomore album The Leather Lemon. The group's penchant for experimental sounds hasn't been smoothed over, but even as they continue to follow the thread of where their improvisation takes them, their songwriting has grown even stronger, whether on the dancefloor stomp "Contradiction of Wants" or the melancholy sophisti-pop ballad "Tears in the Rain." – Jeff Terich
Listen: Bandcamp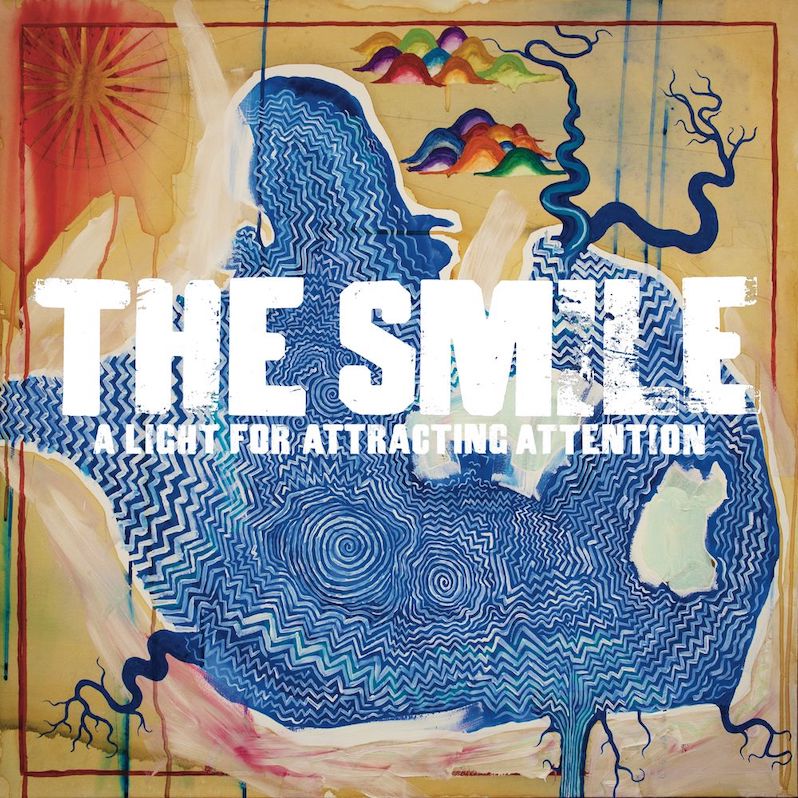 The Smile – A Light for Attracting Attention
The bad news: It's been six years and counting since the last Radiohead album, and earlier this year Sons of Kemet announced that their remaining live shows would be their last (for the foreseeable future). The good news: Thom Yorke, Jonny Greenwood and Tom Skinner make one hell of a trio outside their main gigs, fusing the harder driving moments of vintage Radiohead with the groove and fluidity of jazz and Afrobeat on A Light For Attracting Attention, juxtaposing foul-mouthed sneers like "You Will Never Work in Television" again against Kid A's kid brother in "The Same" and a Tony Allen-like rhythmic hypnosis in "The Smoke." It's the most purely physical music that Yorke and Greenwood have produced in years, and one of the year's most unexpectedly fun albums as a result. After the elegiac melancholy of their fragile masterpiece A Moon Shaped Pool, it's both a gift and a blessing. – Jeff Terich
Listen: Bandcamp
---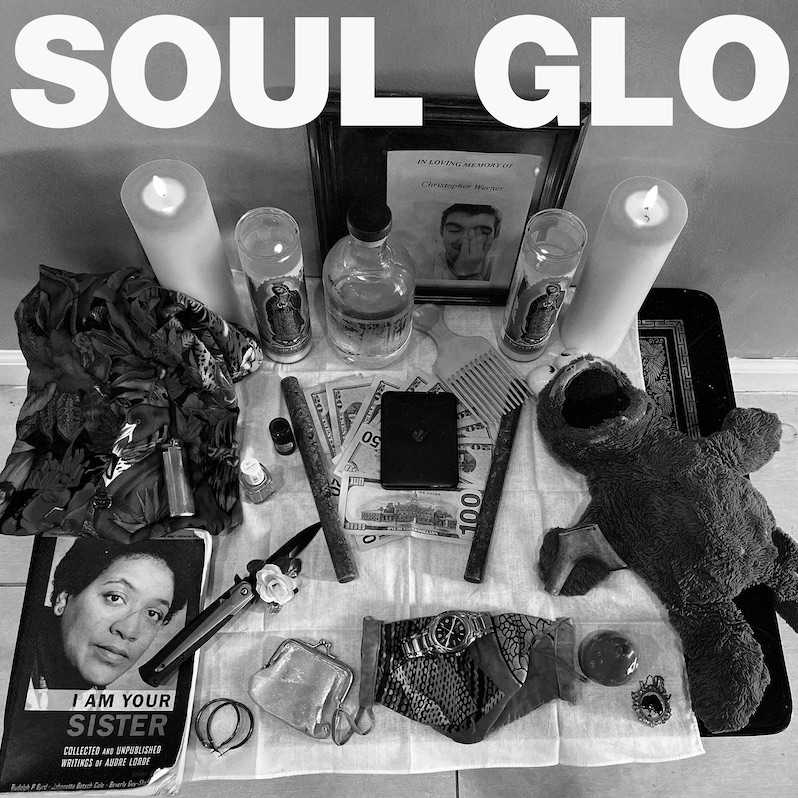 Soul Glo – Diaspora Problems
Holy shit. This album rips from end to end. Soul Glo serve up a righteous and bristling brand of punk rock that's both pissed-off and cathartic. Diaspora Problems showcases throat-shredding vocals, a barrage of guitars, and thrash energy all in the service of angry sociopolitical screeds pleading for justice in the face of massive systemic failures. Harnessing the collective rage of Bad Brains, Moor Mother, and B L A C K I E, these songs feature jaw-dropping shifts, twists, and breakdowns that will send you running for the pit. – Adam P. Newton
Listen: Bandcamp
---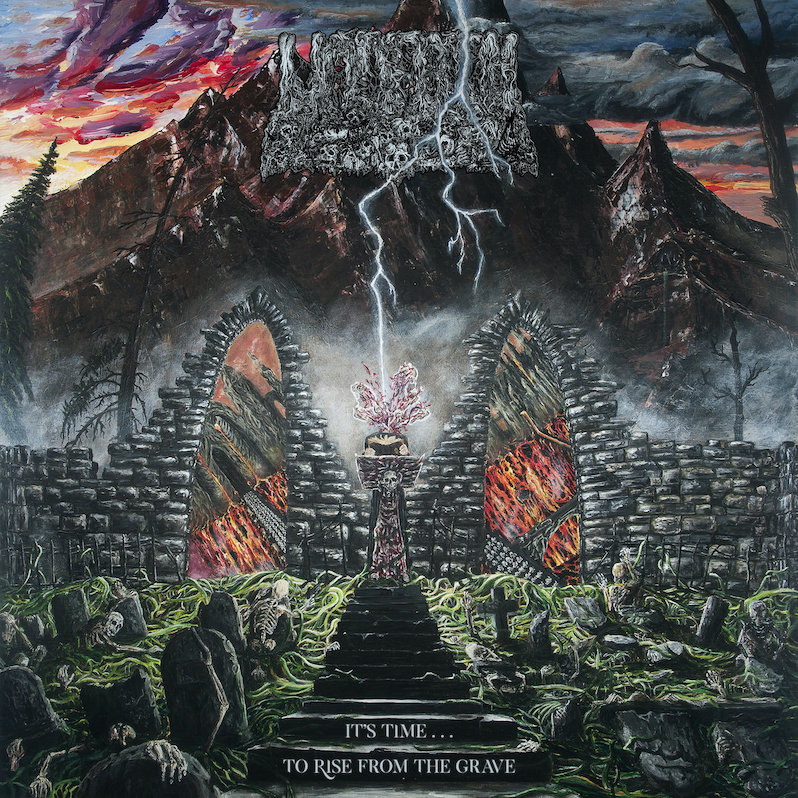 Undeath – It's Time…to Rise from the Grave
Undeath have a keen understanding of something crucial to making great death metal—it doesn't matter how technical, innovative, dissonant or how much splatter it has if it doesn't whip ass. The Rochester, New York group deliver exactly that on the 10 rippers on their second album It's Time…to Rise from the Grave. Descended from a long line of American death metal brutes and incredibly focused, but with minimal pretense, Undeath create death metal with streamlined efficiency and pit-swirling menace. Aesthetics are certainly key to what they craft, and like all great bands of their ilk, their signature brand of ugliness is singular. But at the heart of it all is a commitment to ferocious riffs, guttural grooves and airtight songwriting that find them elevating a new generation of death metal. – Jeff Terich
Listen: Bandcamp
---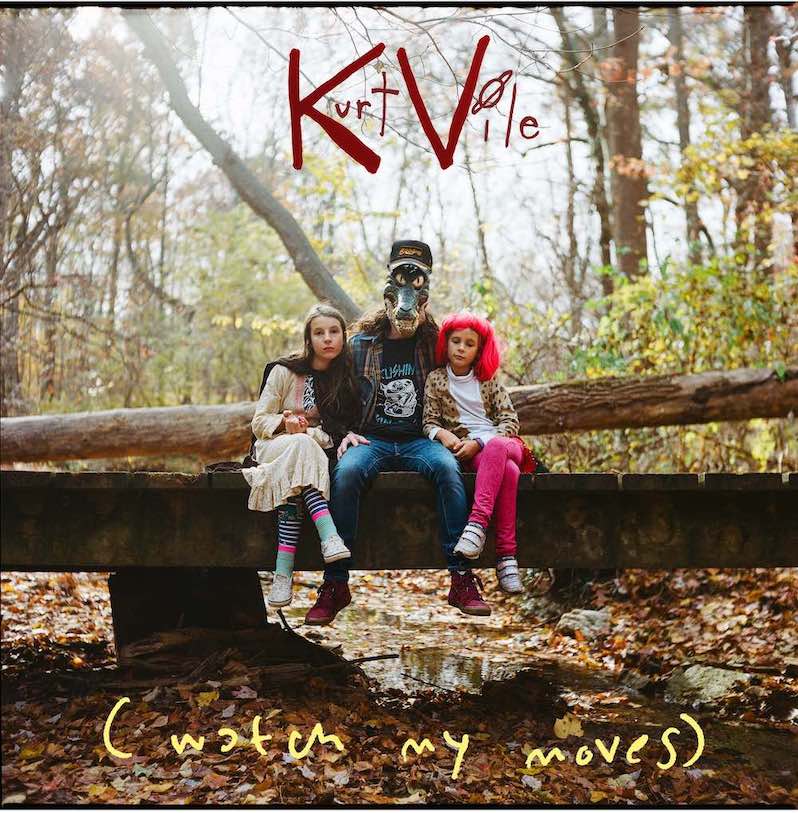 Kurt Vile – (watch my moves)
Kurt Vile once again creates a collection of carefree, go-with-the-flow melodies. His ability to paint a musical soundscape has always felt natural, but on (watch my moves), it feels as if he's also found a new way to play. "Like Exploding Stones" fuses a harsh guitar tone with Vile's gentle lyrics, taking a novel approach to his brand of country and folk rock jams. It's a shimmering track, and while it is on the longer side, it's the type of song you could easily listen to for another few hours. Hearing Vile discover new sounds on the album feels like a rebirth, a reminder that he's just going to keep on writing. – Virginia Croft
Listen: Spotify
---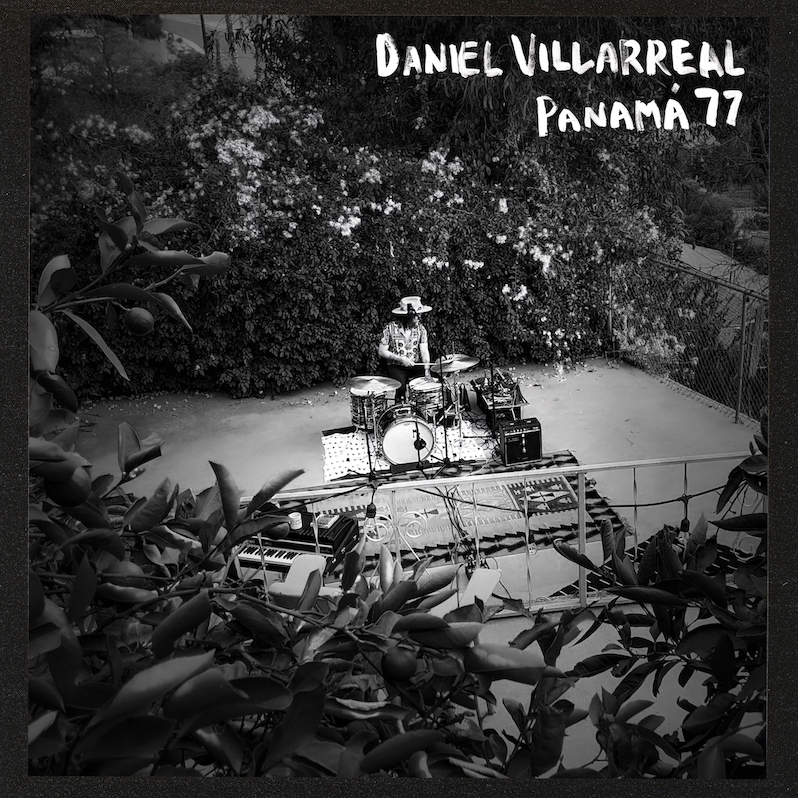 Daniel Villarreal – Panamá 77
Daniel Villarreal's solo debut feels like several celebrations at once—a celebration of the musical heritage of his native Panama (as heard on tracks like Avelino Muñoz tribute "Patria"), a celebration of the vibrant jazz scene in his current home of Chicago, and simply a celebration of the possibilities of music itself. After releasing 2021's incredible City of Mirrors with his band Dos Santos, Villarreal explores a swirling intersection of jazz, funk, dub and psychedelia with sessions that featured the likes of Jeff Parker and members of Irreversible Entanglements, setting up camp in the pocket and following every groove to its most thrilling conclusion. Panamá 77 is stunning and soulful, a new introduction from a seasoned veteran. – Jeff Terich
Listen: Bandcamp
---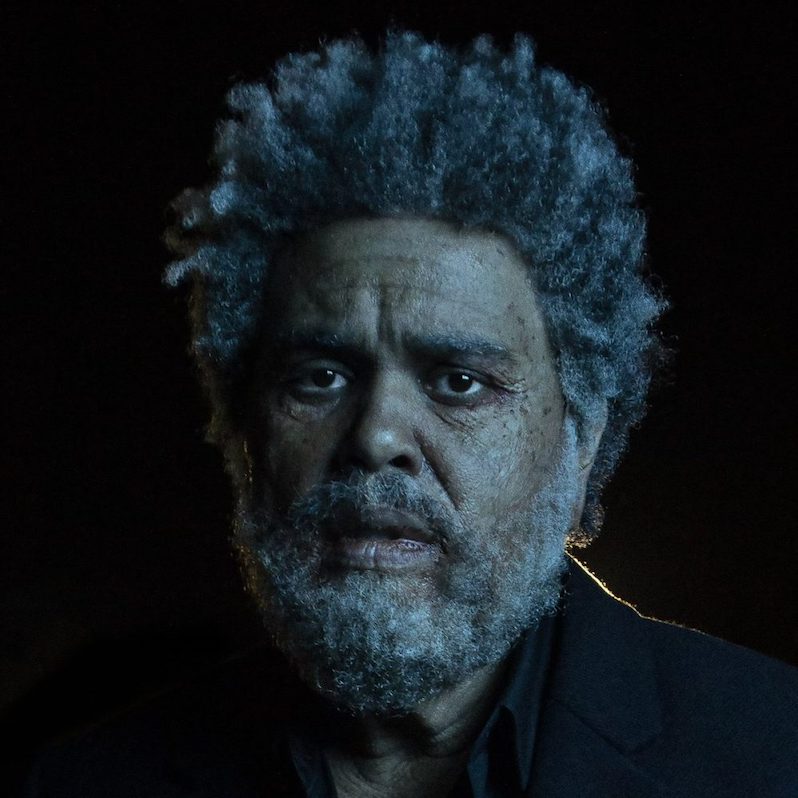 The Weeknd – Dawn FM
Nostalgic records often limit themselves to being solely backwards looking, stuck in a kind of cultural stasis. The work can present itself to the mainstream as a fun piece of retro pop, while not quite capturing the essence that makes the period's music so rewarding. This is what makes Dawn FM so enjoyable. The record maintains Tesfaye's modern aesthetic while lovingly capturing the euphoric highs and lyrical melodrama of '80s disco, without settling for simply being a one-dimensional homage. Instead, Tesfaye weaves in an arching conversation of mortality, hedonism, and doomed romance. With highlights like the Japanese city pop of "Out of Time," and Daniel Lopatin's thrumming, detailed synth-work on "Gasoline," Dawn FM is much more than a throwback. – Noah Sparkes
Listen: Spotify
---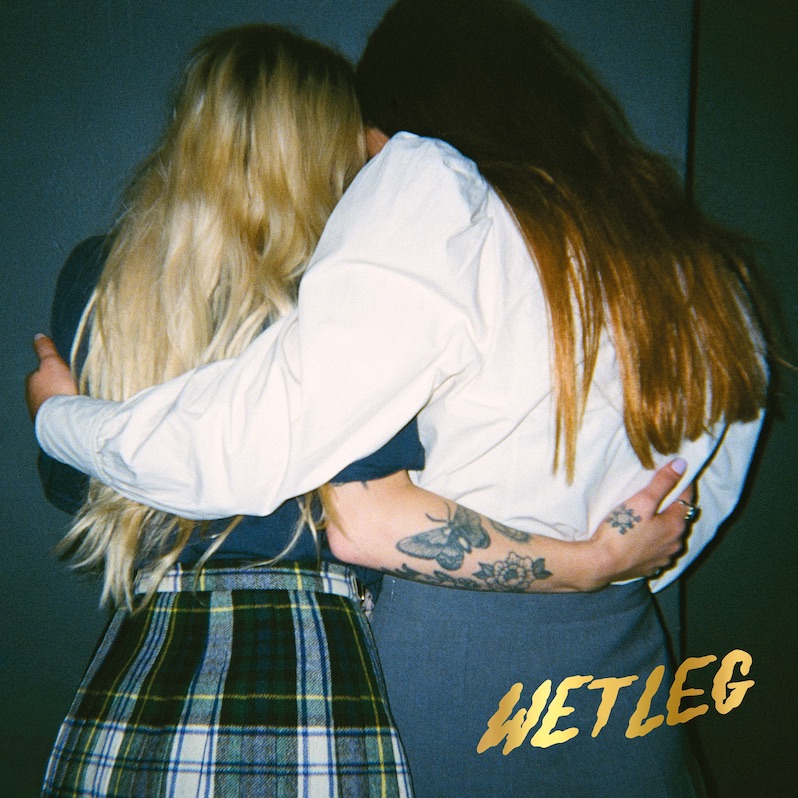 Wet Leg – Wet Leg
Wet Leg's debut kind of feels like that story about Chastity Belt going to a frat party, flipping over some tables, and then leaving. It's the rowdy, meme-y type of rock that feels so good to sing, and blends cathartic release with specific references that will make just about anyone feel seen (take "Wet Dream"'s "I've got Buffalo 66 on DVD.") Their songs are incredibly addictive, the syrupy chorus of "Ur Mum" easy to sing over and over. Rhian Teasdale and Hester Chambers have blended a tongue-in-cheek perspective with hazy punk rock, planting seeds that can only sprout from here. – Virginia Croft
Listen: Bandcamp
---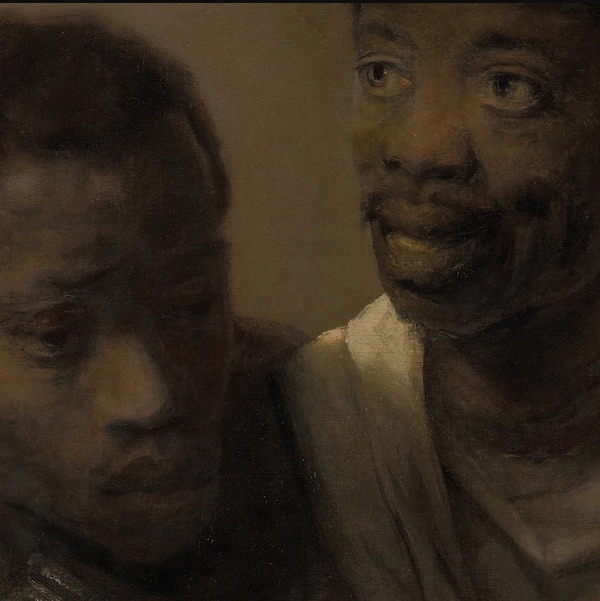 billy woods – Aethiopes
It's almost impossible for a writer to do justice to billy woods' work. Whether it's 2019's fantastic Hiding Places or his contributions as one half of Armand Hammer, the rapper's lyrics are not necessarily impenetrable but are so steeped in literary, anthropological, and historical context that many of the tracks require more than brief summation: multiple listens or readings are in order—perhaps accompanied by some research. Yet this is only one feature of Aethiopes. The vivid imagery, elaborate storytelling, and fascinating production from Preservation more than suffice on first listen—the deeper layers may take time to unpack. A towering rap record. – Noah Sparkes
Listen: Bandcamp
---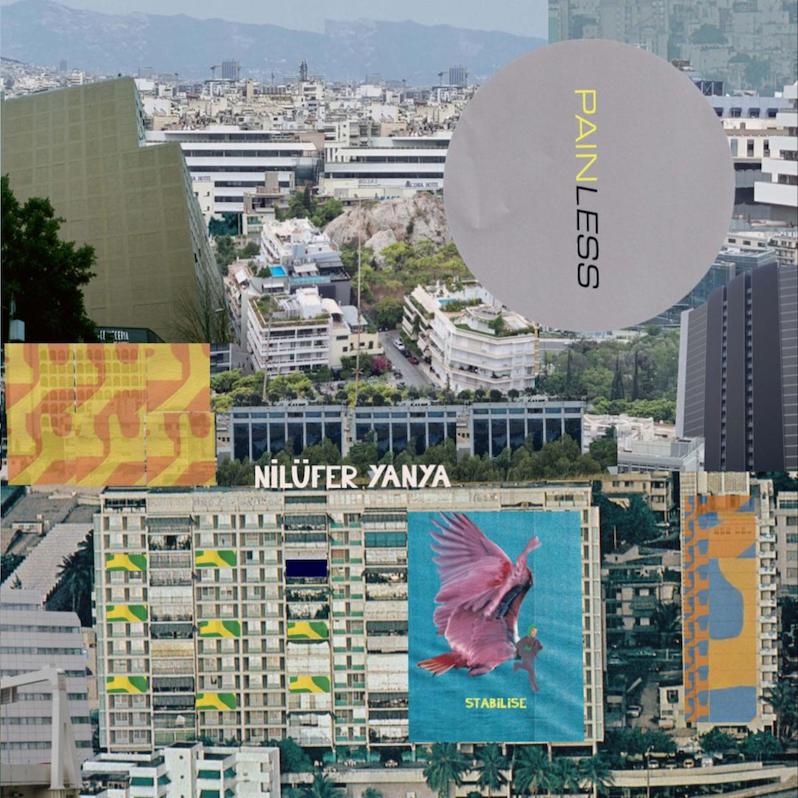 Nilüfer Yanya – PAINLESS
On only her second full length record, Nilüfer Yanya has hit a remarkable stride. PAINLESS is a subtle and refined level-up in nearly every respect. These songs are layered with rich textures that can be as rewarding to painstakingly sit and unravel as they can be thrilling to blast out of whatever speakers are handy. Somehow both breezy and heady, subdued and bombastic, this is art-rock for the radio in the best British fashion. – Forrest James
Listen: Bandcamp
---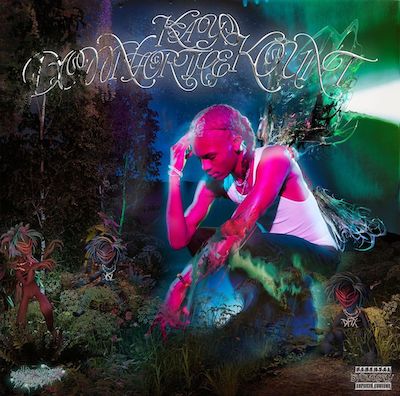 Yung Kayo – DFTK
At just 18, DMV-raised rapper Yung Kayo has made one of the year's most inventive, engaging rap records. From the first notes of opener "down (one kount)" —a cascade of crystalline plinks—it's evident that DFTK is no run-of-the-mill debut. As the track builds energy and volume, incorporating blocky 8-bit synths that recall Young Thug's "Drippin," his Atlanta alt-rap influences become clear—Thug himself is one of Kayo's mentors. But the young artist displays a melodic instinct and lyrical sharpness all his own. "I don't even wanna save her/ ain't no logic to human behavior," he sings on "save her," accompanied by dial tone-like beeps and a sampled children's choir. Somehow, this song segues beautifully from "down (one kount)," despite inconsonant moods and beats. Though sonically adventurous, DFTK is a remarkably cohesive listening experience—guests like the experimental composer Eartheater and TikTok-famous Yeat sound equally at home amidst emphatic boasts and hyperpop-tinted flourishes. The recent arrest of Young Thug has been a major setback in the alt-rap landscape, but his gifted protégé is keeping the torch lit. – Clare Flanagan
Listen: Spotify
---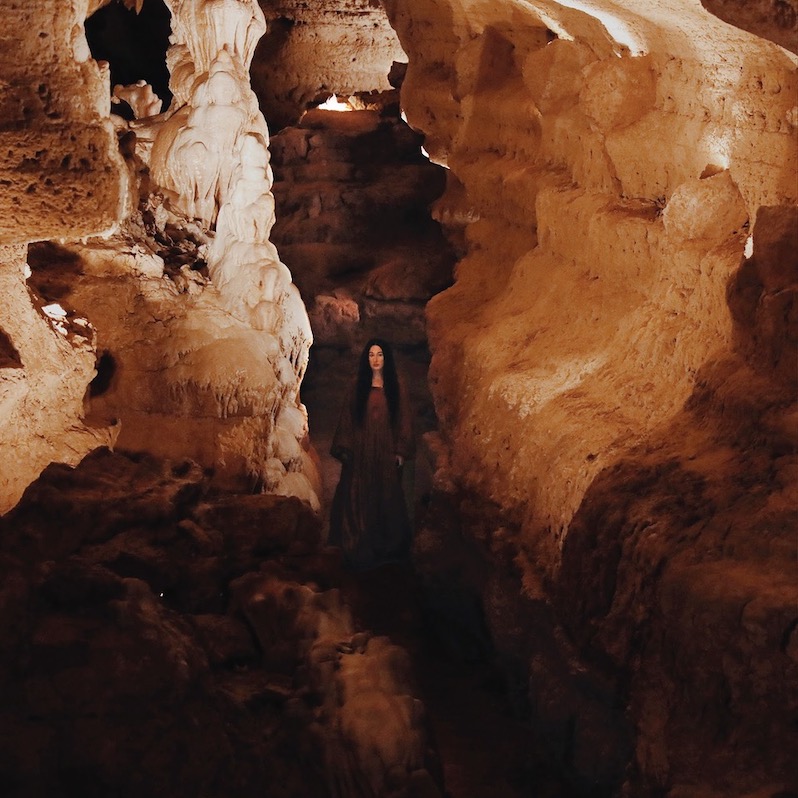 Zola Jesus – Arkhon
Zola Jesus is one of the most creative singers of the past decade, having made both atmospheric darkwave and a more immediate take on synth-pop since debuting with 2009's The Spoils. Rather bringing on a team of producers and songwriters on new album Arkhon, she chose to work with producer Randall Dunn and former David Bowie drummer Matt Chamberlain. Its songs move with a more organic fluidity to its groove, while some of her vocal passages have grown even more accessible. It's still not straightforward pop music, however, defined instead by complexity of the arrangements and layering of sounds. Yet there is also less inner struggle being conveyed in her lyrics and a more self assured outlook on what ultimately feels like her most mature album to date. – Wil Lewellyn
Listen: Bandcamp
---
Support our Site—Subscribe to Our Patreon: Become one of our monthly patrons and help support an independent media resource while gaining access to exclusive content, shirts, playlists, mixtapes and more.