4AD Records : 39 Essential Tracks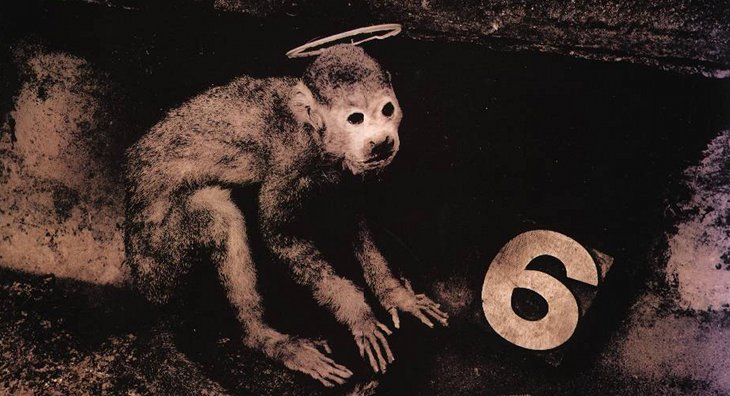 In 1979, two employees of British label Beggars Banquet launched an offshoot store and label they called Axis. In a pretty short amount of time, however, the two would find that the name "Axis" would have to be shelved due to another label using the same name; that's probably for the best. In the search for a new name, Peter Kent and Ivo Watts-Russell printed up a poster that used a bit of typographical wordplay that ultimately slimmed down "1980 FORWARD" to "4AD" — the name stuck, and decades later, it's become one of the most iconic independent labels in the UK.
You can probably count on one hand the number of labels that have had as much impact on underground music as 4AD — Sub Pop, Matador, Warp… it gets a bit trickier after that. From its earliest post-punk and goth releases on up to experimental artists of the present like Gang Gang Dance, and fascinating curiosities in between — see: Le Mystere des Voix Bulgares and Rema-Rema, the latter of which was the first album on the label to display the logo we recognize today — 4AD has been a reliable house of progressive and interesting music. So to celebrate its 35th anniversary, we've assembled a list of some of its best singles and deep cuts. Queue up our list of 39 of the best 4AD Records tracks and take a journey from goth to dream-pop, and from trip-hop to art-pop.
This feature was updated in 2022.
---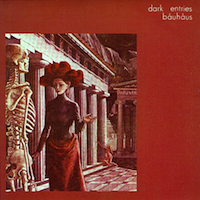 Bauhaus – "Dark Entries"
(1980)
When discussing 4AD Records, it's easy to be drawn to either their best selling acts (Pixies, The Breeders, Dead Can Dance) or the most prominent aesthetics in the label's history (dream-pop, darkwave). So, it's notable that the first release on the label was, in fact, a much more intense, hard-charging goth-punk single by the reigning British kings of darkness in the early '80s: Bauhaus. "Dark Entries" is almost the opposite of the band's debut single, "Bela Lugosi's Dead" — it's short, it's fast, it's manic and doesn't even really have a chorus. It's a hell of an exciting start to a label that would, over the next 35 years, continue to innovate at a steady clip. – Jeff Terich
---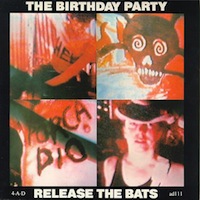 The Birthday Party – "Release the Bats"
(1982)
Australia's The Birthday Party actually toured with Bauhaus in the early days of 4AD, which sort of makes sense — both bands embodied the darker side of post-punk. But where Bauhaus were almost gentleman punks, The Birthday Party raged like feral beasts, driven to manic heights of danger by howling frontman Nick Cave. But there's one song in the band's catalog where all of the various not-quite-right labels thrown their way — goth-rock, psychobilly, no wave — more or less stuck. That song — the rollicking "Release the Bats" — is one of the band's best songs for how seamlessly it blends their unhinged intensity with melody, and even a bit of hip-shaking rockabilly rhythm. It's The Birthday Party compressed neatly into a perfect two minutes and 30 seconds. – Jeff Terich
---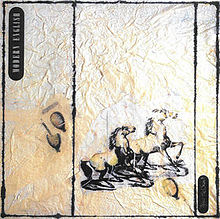 Modern English – "I Melt With You"
from After the Snow (1982)
One of the earliest artists on the 4AD roster, Modern English signed in 1979 — 4AD's founding year. They wouldn't see commercial success, however, until the release of "I Melt With You" in May 1982. The single holds another place of note, as most of its popularity is owed to the then newly-formed MTV, with Modern English riding the wave of popularity enjoyed by many new wave bands in the early 1980s like The Cure and Duran Duran. The poppy synth and the catchy hooks that made "I Melt With You" so popular seemed to foreshadow their prevalence in the pop music of the late 80s with bands like Soft Cell and Devo. Modern English would never see sustained success however, "I Melt With You" stands as their one major taste of commercial success. – Joshua Berry
---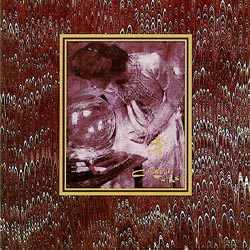 Cocteau Twins – "The Spangle Maker"
(1984)
With new bassist Simon Raymonde on board, the Scotland-rooted Cocteau Twins released The Spangle Maker EP in 1984, rounding it out with fluffier fare, "Pepper-Tree" and "Pearly-Dewdrops' Drops." Amid these tracks "The Spangle Maker" throbs with gravity, a piece of haunting music with droning guitars and brooding bass locked together with pulsing drums. Over this sparse instrumentation Elizabeth Fraser's swooping, emotive vocals soar. As usual, Fraser has her own syntax, murmuring lyrics that sound serious but which boil down to nonsense. We only know what we feel. And listening to "The Spangle Maker," we feel amazing. But we also feel slightly pensive, especially as the song ascends to its spangly climax, awash with affected guitars, echoing walls of sound, and crashing drums. Though "The Spangle Maker" isn't as recognizable as "Heaven or Las Vegas" or "Cherry-coloured Funk," it stands as one of the Twins' best tracks. – Nicole Grotepas
---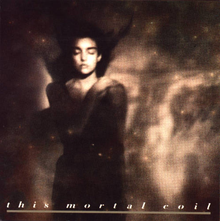 This Mortal Coil – "It'll End in Tears"
from It'll End In Tears (1984)
Label founder Ivo Watts-Russell's own band, This Mortal Coil, wasn't so much a band as a continually shifting entity, with new collaborators and vocalists arriving and exiting with each of the project's releases. It'll End In Tears, perhaps the best known This Mortal Coil recording, is built around a large number of stunningly performed covers, including this breathtaking Tim Buckley ballad, with vocals by Cocteau Twins' Elizabeth Fraser. It's easily one of the most heartbreaking and beautiful releases in the entire 4AD catalog, it's barely-there arrangement true to Buckley's own ethereal original, but updated to reflect a surreal, eerie dream-pop aesthetic. It's like being visited by ghost. – Jeff Terich
---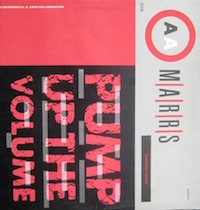 M|A|R|R|S – "Pump Up the Volume"
(1987)
The label's involvement with the sounds of rap has been rare, but this earliest instance of it is one not soon forgotten. M|A|R|R|S was a brief joint project of 4AD bands Colourbox and A.R. Kane, resulting in a two-song single where one band started a track and passed it to the other to finish. Colourbox members did the final assembly on the A-side in much the same manner as a manic DJ, four theoretical turntables and infinite triggers seemingly at the ready. It's a relentless sci-fi dance party that was initially inspired by the burgeoning house music scene of the day. In reality, though, this was tech-savvy street storytelling that mimicked DJ Premier and predicted DJ Shadow. A piece of proto-turntablism highlighting signature sounds from Ofra Haza, Eric B. & Rakim, Trouble Funk and dozens more, it dethroned Rick Astley's "Never Gonna Give You Up" as Britain's No. 1 song in October 1987 and remains the only 4AD track to ever top the UK charts. – Adam Blyweiss
---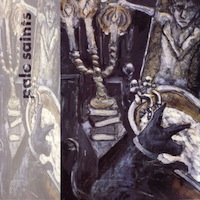 Pale Saints – "Sight of You"
from Barging Into the Presence of God (1989)
The first five minutes of "Sight of You," the opening track on the Yorkshire band's debut EP Barging Into the Presence of God, is a Jesus and Mary Chain-rattling mix of bass-throb and C86 guitars that kiss with tongues. It almost make up for the lame "sight of you/ makes me feel blue" opening rhyme and ugly, flanging outro that one hopes spawned a band argument. The song showed up later on the band's debut, the unfairly overlooked The Comforts of Madness. – Stephen Chupaska
---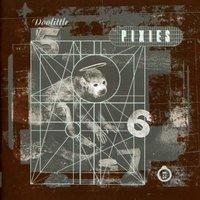 Pixies – "Monkey Gone to Heaven"
from Doolittle (1989)
Picking a favorite Pixies song — let alone the best one to include on a compilation of great 4AD tracks — is a tricky thing to do. Pretty much everything from their first run (though, sadly, pretty much nothing since their reunion) is a must-hear. "Monkey Gone to Heaven," from Doolittle, is three of their greatest minutes, however, encapsulating all the things that made Pixies great — roaring guitars, Kim Deal's sublime backing vocals, Black Francis' weird, biblical-obsessed lyrics — plus a subtly beautiful addition of strings. It's also one of the cases where the song inspired the incredible Vaughn Oliver artwork, so that's a fun little bonus. – Jeff Terich
---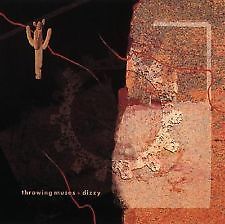 Throwing Muses – "Dizzy"
from Hunkpapa (1989)
Sometimes the songs you love are the songs they hate. In interviews down the years, Kristin Hersh has always disavowed "Dizzy," a song that the Throwing Muses hated recording and seldom played live. It's also one of the band's most popular songs. So while it's likely a waste of time shouting for it at concerts, you can content yourself with the jittery guitar swirl and Southwestern imagery that made it a college radio favorite. – Stephen Chupaska
---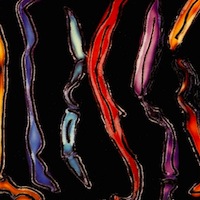 Lush – "Sweetness and Light"
(1990)
With Miki Berenyi and Emma Anderson singing intelligibly over guitars that emerge from dream pop miasma to a wide-awake volume, "Sweetness and Light" is Lush's best single from the its early, much-loved shoegaze period. The tune, which was included on the EP roundup album Gala, takes its title from an old English saying meaning to be polite in an insincere manner, but once you finally discern lyrics on your 50th listen it's more of a straightforward song of love and support. Then you'll want to put it on 50 more times. – Stephen Chupaska
---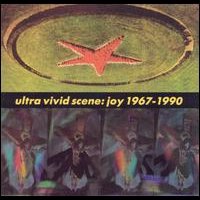 Ultra Vivid Scene – "Special One"
from Joy 1967-1980 (1990)
The romantic in me makes me casts Kurt Ralske as the lost pop genius of college radio's golden era and that he's most living in a shambolic house in some upstate town coming out only for coffee and vegan brownies. And apart from the record store clerks no one knows who he is. But that's not even remotely true. Ralske, who went by the nom de rock band, Ultra Vivid Scene, is now a programmer and visual artist who's visiting faculty at the Rhode Island School of Design and the School of Visual Arts in New York. "Special One," the best song on UVS's best album, Joy 1967-1990, is a shimmering, light splashed '60s pop complete with guest vocals from Pixies bass player Kim Deal. And unsurprisingly, the video is installation ready. – Stephen Chupaska
---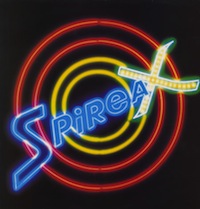 Spira X – "Chlorine Dream"
from Fireblade Skies (1991)
Primal Scream refugee Jim Beattie spent 1991 leading a trio that made connections between the then-nascent shoegaze genre and folk-pop songsmithing from the 1960s. That year found them quickly releasing two EPs and the Fireblade Skies album before Beattie dropped out to work with Adventures in Stereo. Spirea X's signature song, the title track of the first EP, finds familiar elements of baggy music (hi-hat loops, well-timed horn blasts) hiding among echoing harmonies and a plangent guitar strum that wouldn't have been out of place in a Byrds or early Kinks song. The Stone Roses and Happy Mondays may have gotten more mileage out of the formula, but this was definitely Spirea X's Madchester moment. – Adam Blyweiss
---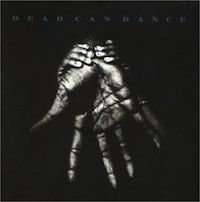 Dead Can Dance – "The Carnival is Over"
from Into the Labyrinth (1992)
When I was in college, a friend of mine told me about an old roommate of his — a "sad bastard" — who, at his most bummed out, would play Dead Can Dance and The Clash's "Straight to Hell" on a seemingly endless loop. Indeed, there's a lot of darkness in Dead Can Dance's music. But there's also a lot of beauty, as in their gently romantic 1992 single "The Carnival Is Over." It's no less melancholy than Brendan Perry and Lisa Gerrard's neoclassical darkwave depths, but there's a sense of wonder about it as well that leavens it just a bit. There's magic and beauty in its intricately synthesized arrangement — a melody fit for catching snowflakes on your tongue. – Jeff Terich
---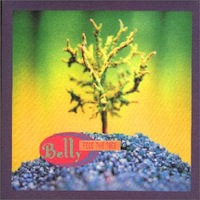 Belly – "Feed the Tree"
from Star (1993)
It's not uncommon for artists on the same label to recombine into other acts, and the college-rock feeding frenzy of the late 1980s and early 1990s was a high point of this practice. The incestuous relationships of a label like Wax Trax! reach the level of legend, but 4AD was pretty close behind. The M|A|R|R|S collaboration and "Pump up the Volume" reached critical mass quickly, yet the ties between Boston's Pixies and Rhode Island's Throwing Muses would have far-reaching indie implications. The Breeders showed up in 1990, of course, but after doing lead vocals and guitar both here and in Throwing Muses, Tanya Donnelly made another left turn the following year and founded a new quartet called Belly. Their slightly jaded jangle took the world by storm on Star, and this lead single—a dreamscape where the term "family tree" takes on much more significance than a mere paper timeline—is the main reason why. – Adam Blyweiss
---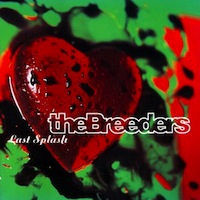 The Breeders – "Last Splash"
from Last Splash (1993)
And the award for Most Recognizable Bass Riff goes to… If Pod was where Kim Deal and company separated themselves from Pixies and Throwing Muses, Last Splash was the proof that this dynamic quartet was more than just a side project, capable of dishing out enough gut-punching alternative rock to claim the title of main event. And what better way to solidify your artistic independence than a kick-ass single. Riding the fine line between "Oh, this is kick ass!" and "Ahhh! It won't get out of my head!" is easier said than done, but through a combination of grunge-leaning sonic explosions and fist-pumping pop-rock, The Breeders out did themselves on "Cannonball." – A.T. Bossenger
---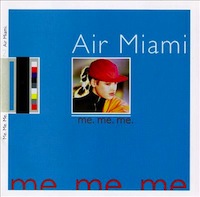 Air Miami – "I Hate Milk"
from Me, Me, Me (1995)
TeenBeat honcho Mark Robinson spent a few fun years on 4AD with Unrest and Air Miami, respectively — which makes choosing a favorite track between the two projects all the more complicated. Unrest's Perfect Teeth may be the best 4AD album to bear Robinson's stamp, but Air Miami's "I Hate Milk" is the runaway anthem. Now, "I Hate Milk" is more or less an Unrest song played louder and faster and snottier, with Robinson sneering over a hard-driving chorus, "Please/ Please/ Someone kill me/ Soon!" It's oddly serene; it's punk and anti-punk all at once. But, most importantly, it rocks about as hard as any of the label's earliest, most relentless post-punk singles. – Jeff Terich
---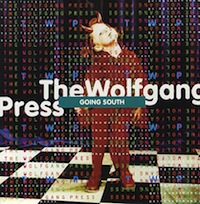 The Wolfgang Press – "Funky Little Demons"
from Funky Little Demons (1995)
Through the course of their career, The Wolfgang Press evolved from goth-leaning post punk to something much more expansive. Sure, the band never fully let go of their original influences, but they progressed into the territory of avant-garde dance rock, incorporating heavier elements of funk, soul, sophisti-pop and coming out with increasingly interesting results. Funky Little Demons, the band's final record, was a safer, more commercial-oriented release, but on a single like "Going South," a radio-friendly appeal only escalates the bizarreness of their approach. Ambient synths, country-fried funk and full-chorus hooks blend together to create a soothing, dance-friendly groove that would be perfectly at home mixed into your party mix for this week's big shindig. – A.T. Bossenger
---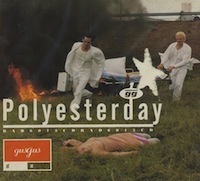 GusGus – "Polyesterday"
from Polydistortion (1997)
Icelandic group GusGus emerged in the '90s with a weird fascination with Jesus, about a dozen different members, and a sampler full of funk. Somewhere between big beat and trip-hop, their breakout 1997 single "Polyesterday" opens with a brief flicker of ethereal mist before inviting in a slinky bassline and an ass-shaking groove that ensured it a comfortable spot on any number of electro compilations that were released in the great electronica rush of the late '90s. It even got its share of MTV airplay at that, which isn't bad at all for airy Scandinavian funk in 1997. – Jeff Terich
---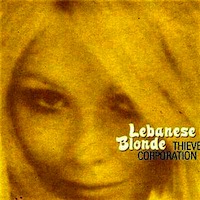 Thievery Corporation – "Lebanese Blonde"
(1998)
Before labels like Ninja Tune and Six Degrees dominated the landscape of trip-hop and other electronic relaxation—and even before Thievery Corporation themselves really had their ESL Music label join the conversation—the Washington, D.C. duo produced this downtempo classic as a standalone single. They established a spacious field of sitar, horn, and flute-like loops through which jazz singer and music professor Pam Bricker's vocals could wander, lines like "I feel your smoky mist/Up to the stratosphere," paying loving tribute to whichever opiates were at hand. The song was eventually added to their sophomore album The Mirror Conspiracy and then the Garden State soundtrack, cementing it as one of dance music's most recognizable cuts. – Adam Blyweiss
---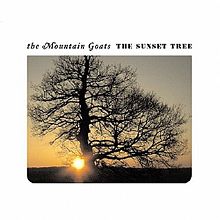 The Mountain Goats – "This Year"
from The Sunset Tree (2005)
It's a good thing that the ridiculously prolific John Darnielle (the main-man behind Mountain Goats) has been a bit of a label jumper throughout his career; picking one song from his fourteen record stretch would be quite the challenge. So we land on The Sunset Tree's peak "This Year," possibly the most memorable moment from the middle of Darnielle's career. The song itself is simple enough, as minimalist folk-rock instrumentals guide Darnielle through an oddly passive tale of child abuse, escapism and survival. The verses are powerful enough on their own, but what makes this track rise to the top of the pile is the distinguished, sing-along hook of "I am going to make it through this year if it kills me." Whenever I am remotely downtrodden, I make a point to spin this single and hum around to it's dark yet encouraging story. "There will be feasting and dancing in Jerusalem next year!" – A.T. Bossenger
---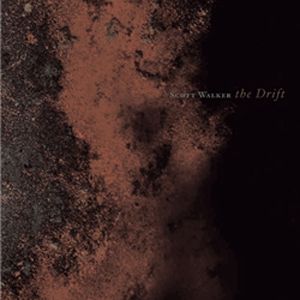 Scott Walker – "A Lover Loves"
from The Drift (2006)
One of the most fascinating gets of the last decade for 4AD is '60s-era orchestral pop crooner Scott Walker, reborn in the '90s as a twisted art rock auteur with an ear for the avant garde and the macabre. His first release for 4AD, 2006's The Drift, was an overwhelmingly intense listen — easily one of the most terrifying albums ever released, and almost nothing like his famed Scott albums from the 1960s. That's not necessarily a bad thing; for while Scott through Scott 4 are undoubtedly masterpieces, a new era demands a new Scott Walker, and The Drift stands as perhaps his greatest work. It's tough to highlight one track when they're all such monstrous and powerful pieces, but the one that jumps out is actually its quietest — "A Lover Loves." You get the sense it could have been made into a much bigger and gnarlier piece, but instead, Walker leaves it to be a more subdued and haunting ballad played on acoustic guitar. It's more straightforward than any of the album's other tracks, yet equally chilling. – Jeff Terich
---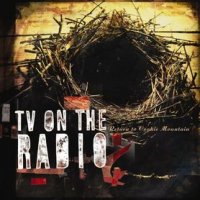 TV on the Radio – "Wolf Like Me"
from Return to Cookie Mountain (2006)
After building up an impressive amount of buzz with their debut album Desperate Youth Bloodthirsty Babes, TV on the Radio quickly made the leap to major label Interscope in the U.S., but in the UK they landed on 4AD for the release of Return to Cookie Mountain, which is notable for a number of reasons. For one, it gave them access to the creative direction of Vaughn Oliver, and for another, it found them entering an honored society of the best and most innovative independent artists in pop music. Their first single to launch on 4AD, "Wolf Like Me," remains one of their best of all time, a buzzing whirlwind of driving rhythms and carnal desires. When Tunde Adebimpe threatens to show you what all that howlin's for, it could be a double entendre, but there's a much simpler third meaning: A song this thrilling tends to inspire one to erupt in ecstatic vocalizations. – Jeff Terich
---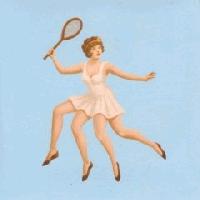 Blonde Redhead – "23"
from 23 (2007)
Blonde Redhead always seemed like a perfect fit for 4AD, their ever-evolving sound dipping into the post-punk, shoegaze and dream pop that have been regular staples of the label's sonic makeup since their earliest days. The title track to 23, maybe the best Blonde Redhead ever wrote, focuses intently on shoegaze, its powerful and dense sonic treatments bringing to mind My Bloody Valentine at their most potent. It certainly doesn't hurt, however, that it's also one of the catchiest tunes in the BR oeuvre — aren't those just the most infectious "la la la la la la"s you've ever heard? – Jeff Terich
---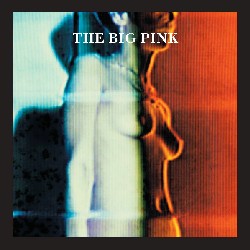 The Big Pink – "Dominos"
from A Brief History of Love (2009)
This London duo's debut A Brief History of Love was more accurately a brief history of UK rock, a well-executed paean to many sounds bubbling up from the underground for 30-plus years. This monster single leaped from the album's stout pile of references to 1990s Manchester and the long slope of languid misanthropy in Britpop-at-large. Yet with its goth, industrial, and shoegaze tinges, it also fit easily in the wheelhouse of album producer Alan Moulder, who has juuuuuust a few of those sorts of releases on his resumé. "Dominos" succeeds as a massive indie-dance stomp, simultaneously hummable and cynical. – Adam Blyweiss
---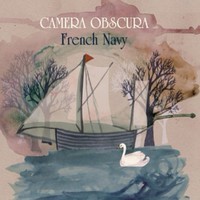 Camera Obscura – "French Navy"
from My Maudlin Career (2009)
Falling in love is the best feeling in the world. There are hundreds of thousands of songs all dedicated to the moment two people lock eyes, get that tingling feeling in their stomach and/or bone zones and then run away to a life of kisses and cuddles all set to a sweet tune. "French Navy" from My Maudlin Career is the perfect example of this. It even comes with a whimsical music video where you get to be the voyeur to a young couple traveling across Europe. They're running around and holding hands and kissing on trains as Camera Obscura's beautifully sweet melody plays. "You make me go ooooh, with the things that you do, you do, you do…" — I mean, come on. It's every romantic's wet dream. Bonus romantic tale: the couple in the video ended up getting married in real life because of course they did. Who wouldn't fall in love in those perfect circumstances? This song is perfection. It's how we all dream love can be — adventurous, exciting, fanciful, disgustingly adorable and fun. Real problems like mortgages and farting can wait. – Alex Zaragoza
---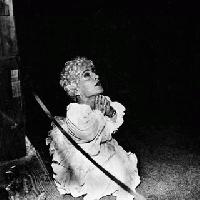 Deerhunter – "Desire Lines"
from Halcyon Digest (2010)
Artists on 4AD are, it would seem, forever fated to record songs titled "Desire Lines" — much like Jimi Hendrix/Shudder to Think and "Red House." It's the name of the epic centerpiece to Lush's Split, the closing title track to Camera Obscura's most recent album, and — released in between those two — the Lockett Pundt-helmed standout from Deerhunter's fourth album, Halcyon Digest. On past albums, Deerhunter weren't shy about showing off their pop credibility, packing some otherwise noisy tunes with a hearty dose of hooks and melody. But this one is different — it actually received some commercial airplay, despite its prohibitive running time. But that's easily fixed when such a hypnotic and gorgeous melody is pushed way up to the front. It may very well be the best song that Deerhunter ever recorded — it's also the one that sounds most at home on 4AD. – Jeff Terich
---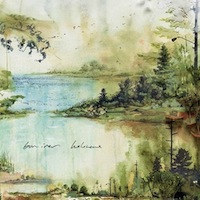 Bon Iver – "Holocene"
from Bon Iver (2011)
I'll be the first to admit that I get a little fed up of Justin Vernon every now and again. After a much-deserved success from his first two albums as Bon Iver, it seems the man acquired a license to ill manners, letting loose in whatever genre or side project he seems fit. Sometimes these projects are great, often they're forgettable, and one recent exploit into hip-hop seemed potentially offensive in a certain light. But when I spin a classic track like his self-titled album's "Holocene," all of that fades away. It's post-rock bliss — driven by a heartwarming guitar and the pitter patter of two drum sets — melts genre barriers to create a truly cathartic atmosphere as Vernon declares that "at once I knew I was not magnificent." It's a slow but gripping journey through emotions and self-analysis, and it's easy to get lost in the storm Bon Iver creates here. When the song breaks down around the four minute point, it feels like finding home again. – A.T. Bossenger
---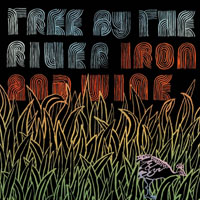 Iron & Wine – "Tree by the River"
from Kiss Each Other Clean (2011)
After moving on from Sub Pop Records (and his notable collaborations with Calexico), the world wasn't sure what to expect from Sam Beam. What we got was a love affair with Beam's musical inspiration — a 21st century take on the pop-friendly folk rock of Fleetwood Mac and America. Along those lines, "Tree By The River" from Kiss Each Other Clean is a relatively simple song, but a powerful and effective pop song all the same. As always, Beam leans toward a detailed narrative style, but this time he is surrounded by pleasantly light-hearted accompaniment. It's a soothing change of pace; as Beam sings about being asleep in the back seat of a car, it's easy to feel as if you're along for the ride, comfortably resting your head against his solo. – A.T. Bossenger
---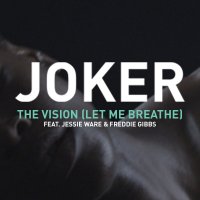 Joker – "The Vision"
from The Vision (2011)
While I'm a fan of dubstep, I was a little surprised to see the genre pop up on a label historically dominated by eccentric and ground-breaking indie rock. But a closer listen to "The Vision" reveals that Bristol-born producer Joker is cut from the same cloth as Pixies or St. Vincent. Sure, this is dubstep, but there's something extra zany going on here as Joker surrounds Jessie Ware's soaring croon with a radiating buzz of beeps and brrrrz. As the track slowly fades out, to the tune of what sounds likes a broken-dial-up connection solo — one gets the feeling that, though this track fits the genre's criteria, this DJ is using it as a means rather than an end. Welcome to the club, Joker. – A.T. Bossenger
---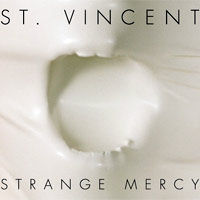 St. Vincent – "Cruel"
from Strange Mercy (2011)
Strange Mercy was the last St. Vincent album released on 4AD (I'm not counting Love This Giant for a number of reasons), so I'm not sure what I would've done if forced to choose between it and the equally-groundbreaking St. Vincent, released earlier this year. That being said, it's quite possible "Cruel" still would have stolen the show. Mixing her mind-crushing guitar talent with an incredible knack for pop songwriting, Annie Clark takes us on a journey from dreamy singer-writer territory into one of the album's most pointed and visceral funk-rock tracks. It's simultaneously charming, cynical, heartwarming and soul-crushing in a way that only St. Vincent can manage. – A.T. Bossenger
---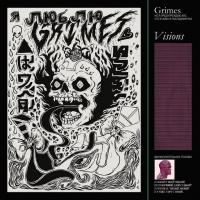 Grimes – "Oblivion"
from Visions (2012)
The list of artists that could write an approachable dance hit about the risk and general fucked-up-ness of sexual assault is a rather short one. But that's exactly what we get as the bouncing synths and dream-pop landscapes of Visions standout "Oblivion" give way to such stark revelations as "someone could break your neck/ coming up behind you/ always coming/ and you'd never have a clue." Grimes very well could have left "Oblivion" in the vein of a Morrissey song — a well-dressed track drenched in dark subject matter. Instead, she transcends into much more cathartic territory, letting the track transform into a whimsical, almost meditative swirl of energy and mixed emotions. – A.T. Bossenger
---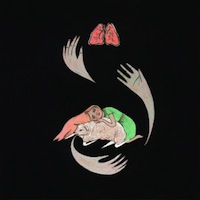 Purity Ring – "Belispeak"
from Shrines (2012)
Y'all are going to have to deal with the fact that I will always tie Purity Ring to Grimes. They're bookends on the same musical shelf: Both Canadian artists, each called 4AD home for their breakthrough albums, propelled by childlike female vocals and covered by the witch house umbrella that went oh-so-viral in 2011–12. While I recognize that Grimes' central figure Claire Boucher seems to have retained much of the heat and momentum stirred up from her Visions, I found Megan James and Corin Roddick's Shrines more immediately satisfying. In their interviews and outside collaborations Purity Ring have regularly shown true love for R&B and hip-hop, and "Belispeak" was their first, clearest example of exploring the extremes in such music. Against Roddick's staccato soundtrack, a cooing James looks to her grandmother for advice in the face of oncoming darknesses: sleeping, dreaming, drowning. An allegory on innocence lost, "Belispeak" is equal parts creepy and bubblegum. – Adam Blyweiss
---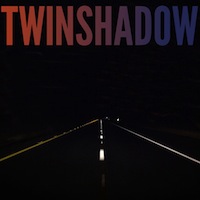 Twin Shadow – "Five Seconds"
from Confess (2012)
George Lewis Jr. started out releasing records on the much-younger Terrible Records before making the leap to 4AD in 2012. And even with the backing of a smaller label, Twin Shadow seemed destined for much bigger things. In context, going from one indie to another doesn't seem that huge, but then again, 4AD's turned out a number of hit singles, gold records and legacy acts, which is an attractive place to land for an artist. With the release of "Five Seconds," the fantastic single from Twin Shadow's Confess, Lewis bolstered his already-impressive songwriting with bigger-budget production to match, and the result is one of the greatest songs of the label's last five years. – Jeff Terich
---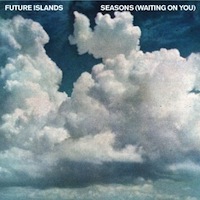 Future Islands – "Seasons (Waiting On You"
from Singles (2014)
It's hard not to think of Future Islands in their live element — sure, their albums are pretty much all fantastic, but they're in their element on stage, particularly frontman Sam Herring. He's got the kind of presence that can neither be learned nor faked; he's a genuine and captivating presence, and when the band debuted Singles' leadoff track "Seasons" on The Late Show with David Letterman earlier this year, a greater audience than ever before got to see just what Future Islands has been showing off in small doses for years. And it makes perfect sense that "Seasons" is the song to truly break the band to a bigger audience — it's earnest and big-hearted, booming and heroic. But then again, I suppose all of their songs are when you get down to it. – Jeff Terich
---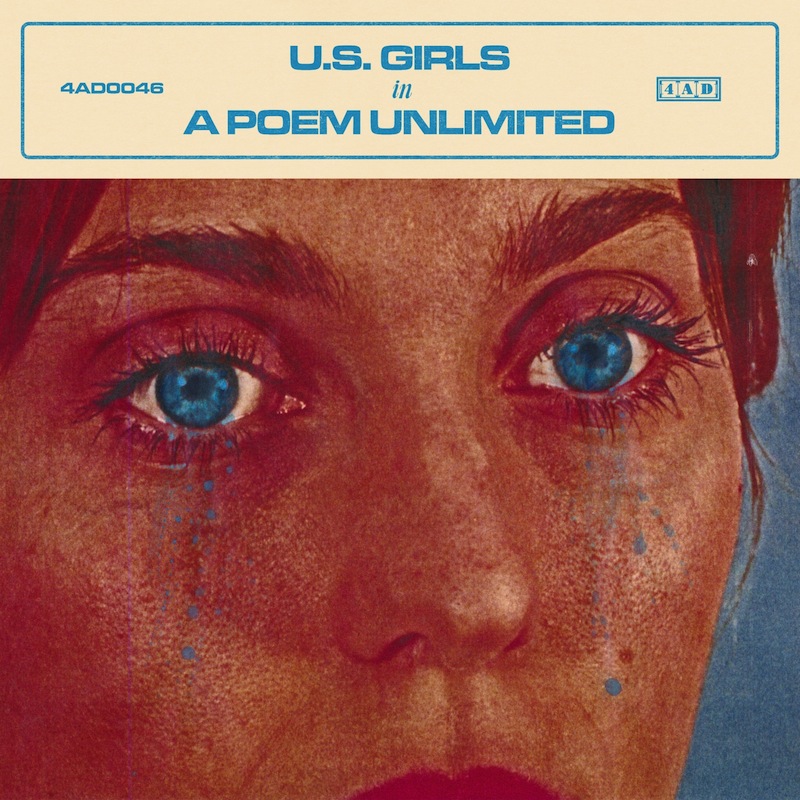 U.S. Girls – "Incidental Boogie"
from In a Poem Unlimited (2018)
U.S. Girls' 2018 album In a Poem Unlimited is as subversive as disco gets, an album length exploration of institutionalized misogyny and the violence it perpetuates against women. On first glance, "Incidental Boogie" might offer an illusion of hedonistic pleasure, but it's anything but—Meg Remy's uneasy dancefloor anthem is as bleak as they come. A depiction of Stockholm Syndrome within an abusive relationship, "Incidental Boogie" masterfully blends extreme discomfort with intoxicating grooves, a bait and switch that cuts deeper than most. – Jeff Terich
---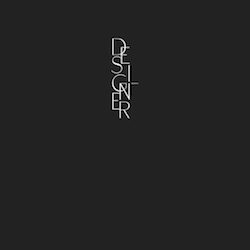 Aldous Harding – "The Barrel"
from Designer (2019)
New Zealand singer/songwriter Aldous Harding remains coy about the inspiration behind "The Barrel," whose imagery evokes both birth and death through ferrets, doves and eggs, and being wise enough to know not to enter into a regrettable decision. Whether "The Barrel" is, in fact, about any one thing, it remains a charmingly infectious art pop gem, one of 2019's most endlessly replayable songs. – Jeff Terich
---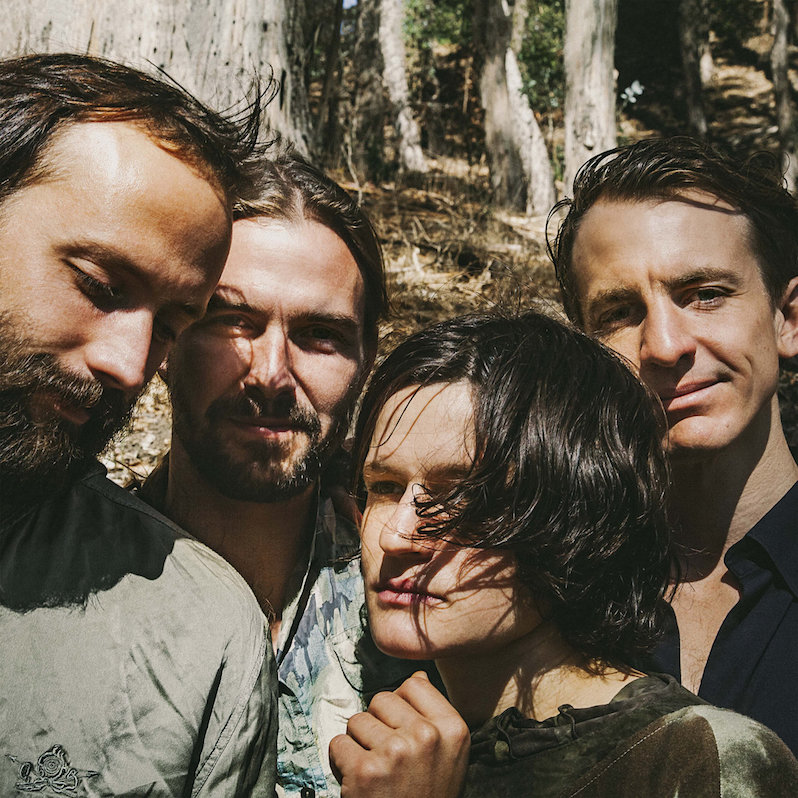 Big Thief – "Not"
from Two Hands (2019)
Big Thief's growth over half a decade has been remarkable to watch, their early indie-folk standouts quickly giving way to a pair of complementary but considerably different companion albums and eventually a stunning double-album with Dragon New Warm Mountain I Believe In You. They have yet to deliver another anthem that hits as hard as "Not," however. The peak of 2019's Two Hands, "Not" is an increasingly intense cavalcade of rejection, attempting to explain something by omission alone: "It's not the room, not beginning/Not the crowd, not winning/Not the planet, not spinning." What Adrianne Lenker is attempting to capture is perhaps indescribable, but the feeling is unforgettable. – Jeff Terich
---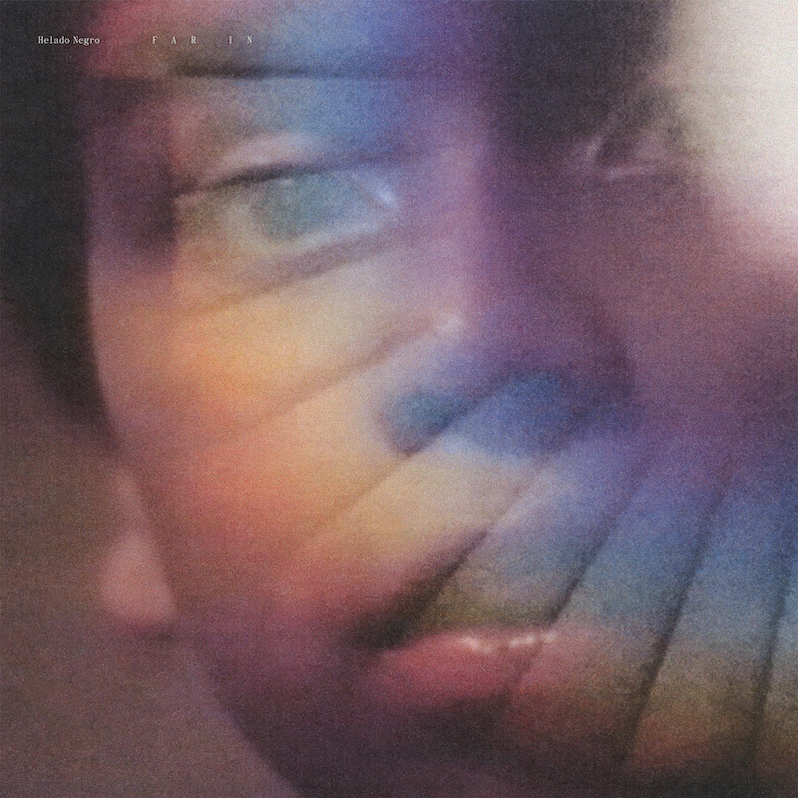 Helado Negro – "Gemini and Leo"
from Far In (2021)
Helado Negro's 4AD debut, 2021's Far In, arrived after more than a decade of Roberto Carlos Lange making music and releasing eight other albums. And in a sense, it's every bit an extension of the groundwork he laid on prior albums such as 2019's This Is How You Smile. But, perhaps seeing that partnership as an opportunity to stretch out a bit, Lange delivers an album full of synth-driven pop standouts that recall the likes of both Toro y Moi and Stereolab. "Gemini and Leo" is one of the best of them, a gloriously glowing-neon single that vibrates with transcendent soul. – Jeff Terich
---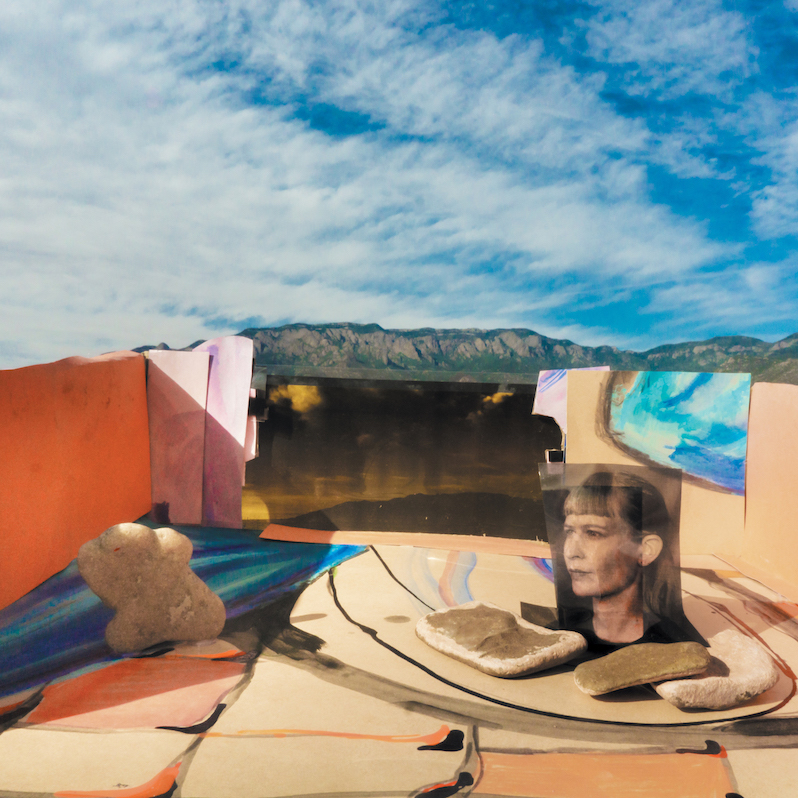 Jenny Hval – "Year of Love"
from Classic Objects (2022)
Leave it to an artist like Jenny Hval to write a song about questioning the institution of marriage—and her own participation in it—through one of the most romantic sounding pieces of music she's ever written. With a sleek, sophisticated blend of art-pop, reggae and Brazilian pop elements, "Year of Love" feels more connected to Sade or Roxy Music's Avalon than the vampires that populated 2016's Blood Bitch. The leadoff track on Classic Objects, "Year of Love" feels lighter, prettier, even a little sexier, but the topic remains weighty beyond easy conclusions. Hval remains skeptical of romance as a product, but she can sell it as good as anyone else. – Jeff Terich
---
Support our Site—Subscribe to Our Patreon: Become one of our monthly patrons and help support an independent media resource while gaining access to exclusive content, shirts, playlists, mixtapes and more.