4AD : 35 Essential Tracks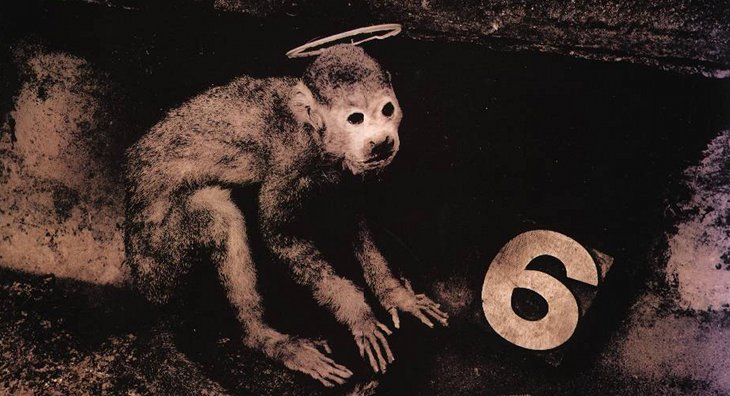 In 1979, two employees of British label Beggars Banquet launched an offshoot store and label they called Axis. In a pretty short amount of time, however, the two would find that the name "Axis" would have to be shelved due to another label using the same name; that's probably for the best. In the search for a new name, Peter Kent and Ivo Watts-Russell printed up a poster that used a bit of typographical wordplay that ultimately slimmed down "1980 FORWARD" to "4AD" — the name stuck, and 35 years later, it's become one of the most iconic independent labels in the UK.
You can probably count on one hand the number of labels that have had as much impact on underground music as 4AD — Sub Pop, Matador, Warp… it gets a bit trickier after that. From its earliest post-punk and goth releases on up to experimental artists of the present like Gang Gang Dance, and fascinating curiosities in between — see: Le Mystere des Voix Bulgares and Rema-Rema, the latter of which was the first album on the label to display the logo we recognize today — 4AD has been a reliable house of progressive and interesting music. So to celebrate its 35th anniversary, we've assembled a 35-track playlist of some of its best singles and deep cuts. Queue up these 35 essential 4AD tracks and take a journey from goth to dream-pop, and from trip-hop to art-pop.
---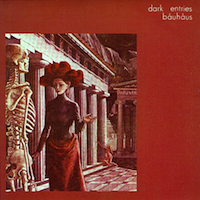 Bauhaus – "Dark Entries"
(1980)
When discussing 4AD Records, it's easy to be drawn to either their best selling acts (Pixies, The Breeders, Dead Can Dance) or the most prominent aesthetics in the label's history (dream-pop, darkwave). So, it's notable that the first release on the label was, in fact, a much more intense, hard-charging goth-punk single by the reigning British kings of darkness in the early '80s: Bauhaus. "Dark Entries" is almost the opposite of the band's debut single, "Bela Lugosi's Dead" — it's short, it's fast, it's manic and doesn't even really have a chorus. It's a hell of an exciting start to a label that would, over the next 35 years, continue to innovate at a steady clip. – Jeff Terich
---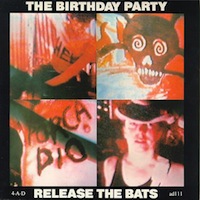 The Birthday Party – "Release the Bats"
(1982)
Australia's The Birthday Party actually toured with Bauhaus in the early days of 4AD, which sort of makes sense — both bands embodied the darker side of post-punk. But where Bauhaus were almost gentleman punks, The Birthday Party raged like feral beasts, driven to manic heights of danger by howling frontman Nick Cave. But there's one song in the band's catalog where all of the various not-quite-right labels thrown their way — goth-rock, psychobilly, no wave — more or less stuck. That song — the rollicking "Release the Bats" — is one of the band's best songs for how seamlessly it blends their unhinged intensity with melody, and even a bit of hip-shaking rockabilly rhythm. It's The Birthday Party compressed neatly into a perfect two minutes and 30 seconds. – Jeff Terich
---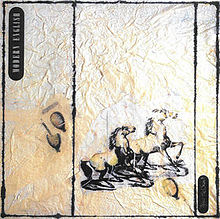 Modern English – "I Melt With You"
from After the Snow (1982)
One of the earliest artists on the 4AD roster, Modern English signed in 1979 — 4AD's founding year. They wouldn't see commercial success, however, until the release of "I Melt With You" in May 1982. The single holds another place of note, as most of its popularity is owed to the then newly-formed MTV, with Modern English riding the wave of popularity enjoyed by many new wave bands in the early 1980s like The Cure and Duran Duran. The poppy synth and the catchy hooks that made "I Melt With You" so popular seemed to foreshadow their prevalence in the pop music of the late 80s with bands like Soft Cell and Devo. Modern English would never see sustained success however, "I Melt With You" stands as their one major taste of commercial success. – Joshua Berry
---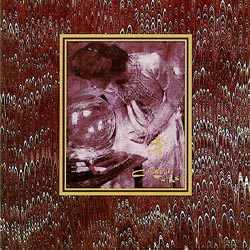 Cocteau Twins – "The Spangle Maker"
(1984)
With new bassist Simon Raymonde on board, the Scotland-rooted Cocteau Twins released The Spangle Maker EP in 1984, rounding it out with fluffier fare, "Pepper-Tree" and "Pearly-Dewdrops' Drops." Amid these tracks "The Spangle Maker" throbs with gravity, a piece of haunting music with droning guitars and brooding bass locked together with pulsing drums. Over this sparse instrumentation Elizabeth Fraser's swooping, emotive vocals soar. As usual, Fraser has her own syntax, murmuring lyrics that sound serious but which boil down to nonsense. We only know what we feel. And listening to "The Spangle Maker," we feel amazing. But we also feel slightly pensive, especially as the song ascends to its spangly climax, awash with affected guitars, echoing walls of sound, and crashing drums. Though "The Spangle Maker" isn't as recognizable as "Heaven or Las Vegas" or "Cherry-coloured Funk," it stands as one of the Twins' best tracks. – Nicole Grotepas
---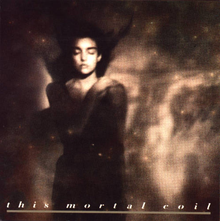 This Mortal Coil – "Song to the Siren"
from It'll End In Tears (1984)
Label founder Ivo Watts-Russell's own band, This Mortal Coil, wasn't so much a band as a continually shifting entity, with new collaborators and vocalists arriving and exiting with each of the project's releases. It'll End In Tears, perhaps the best known This Mortal Coil recording, is built around a large number of stunningly performed covers, including this breathtaking Tim Buckley ballad, with vocals by Cocteau Twins' Elizabeth Fraser. It's easily one of the most heartbreaking and beautiful releases in the entire 4AD catalog, it's barely-there arrangement true to Buckley's own ethereal original, but updated to reflect a surreal, eerie dream-pop aesthetic. It's like being visited by ghost. – Jeff Terich