Surveying the best songs as we do every December is an opportunity to summarize the year in an epic playlist. Popular music is, as ever, still defined by that one ubiquitous anthem, and platforms like TikTok have made unlikely stars out of underground artists. But the songs that resonate with us aren't always the biggest ones—in fact, they're usually not. And this year, weird as it was, made the idea of consensus even harder to reach—while community virtual events like livestreams and Tim's Twitter Listening Parties have made the distance between us seem not so vast, there's no getting around the fact that this year was a mostly solitary one, and as such, finding consensus proved a little trickier.
Every time we make these lists, there's a story to be told in the songs we choose, but this year the story is simply that music kept us going. This wasn't an easy year for musicians, for fans, for those of us who write about music (all of whom are fans and some of whom are also musicians), but music provided salvation, one four-minute track at a time. It's hard to say if there's a bigger conclusion to be drawn from the Rorschach test of a list of 100 completely different, mostly unrelated songs, but we stand by them. They're ranked as a matter of preference, not importance, and there are hundreds more we could have selected. But here are the best songs of 2020.
---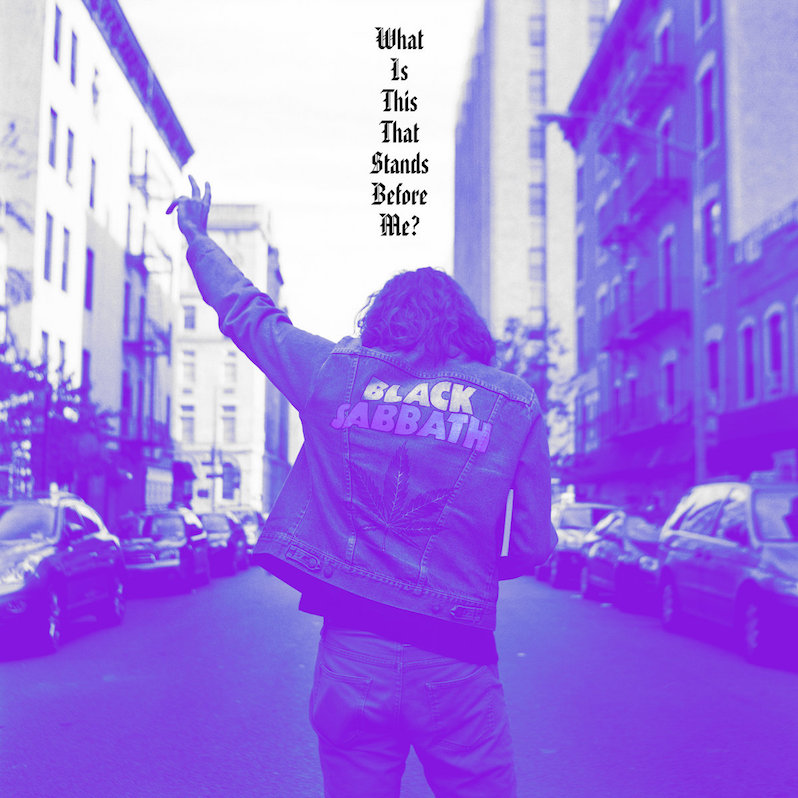 100. Molchat Doma – "Heaven and Hell"
This year marked the anniversary of Black Sabbath's first two albums, both of which exerted an unparalleled influence on the music that came after. To mark the occasion, Sacred Bones released What Is This That Stands Before Me?, a compilation of Sabbath songs reinterpreted in wildly new ways by their own artists. Belarusian post-punks Molchat Doma—to whom 2020 has been unbelievably kind—injected synth-soaked sophistication and moody majesty into a track from the period when Ronnie James Dio replaced Ozzy as the band's vocalist. Though Egor Shkutko has no hope in hell of aping Dio's almighty squeal, his deep, mournful croon in Russian places this anthem in an entirely new light. – Sam Pryce
Listen: Bandcamp
---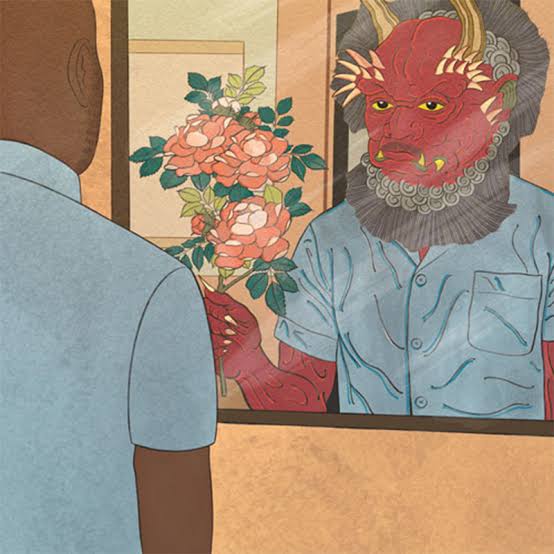 99. NNAMDÏ – "Flowers to My Demons"
I don't quite understand NNAMDÏ yet, but I'm intrigued. His newest record, Krazy Karl, which came out in July, veers between Beefheart-ian wanderings and Dirty Projectors-esque meticulousness. But his best song of 2020, "Flowers to My Demons," off April's Brat, is a lower-intensity collision of bedroom pop and progressive R&B—think Moses Sumney by way of Frankie Cosmos—featuring stripped-back acoustic instrumentation and near-whispered reflections on coming to terms with and even embracing one's fears. If you're looking for a down-to-earth introduction to an intensely chameleonic musician, this is the gateway. – Sam Prickett
Listen: Bandcamp
---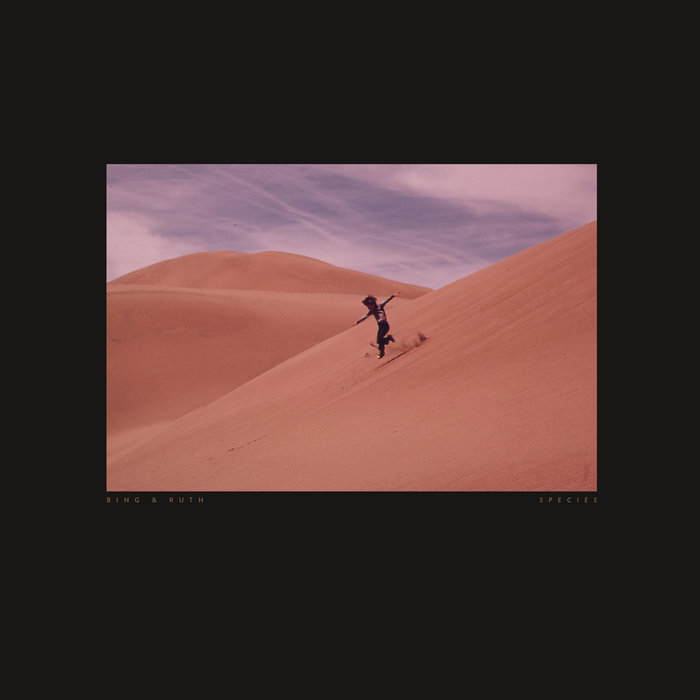 98. Bing & Ruth – "Badwater Psalm"
Bing & Ruth's 2017 album No Home of the Mind was a five-person ensemble affair, fusing chamber music and ambient in profoundly moving ways. Though David Moore is still accompanied by clarinet and double bass on Species, the record, which is dominated by the antique tones of Farfisa organ, feels like a lonelier project overall. Per Moore, the record is an exploration of the Farfisa organ as an instrument as well as, on a conceptual level, the experience of long-distance running, one of Moore's pursuits. Perhaps there's something of the pleasant loneliness of running in this track, its textures shifting slowly like subterranean plates. "Badwater Psalm," one of its standout moments, projects a plaintive but addicting melancholy. – Tyler Dunston
Listen: Bandcamp
---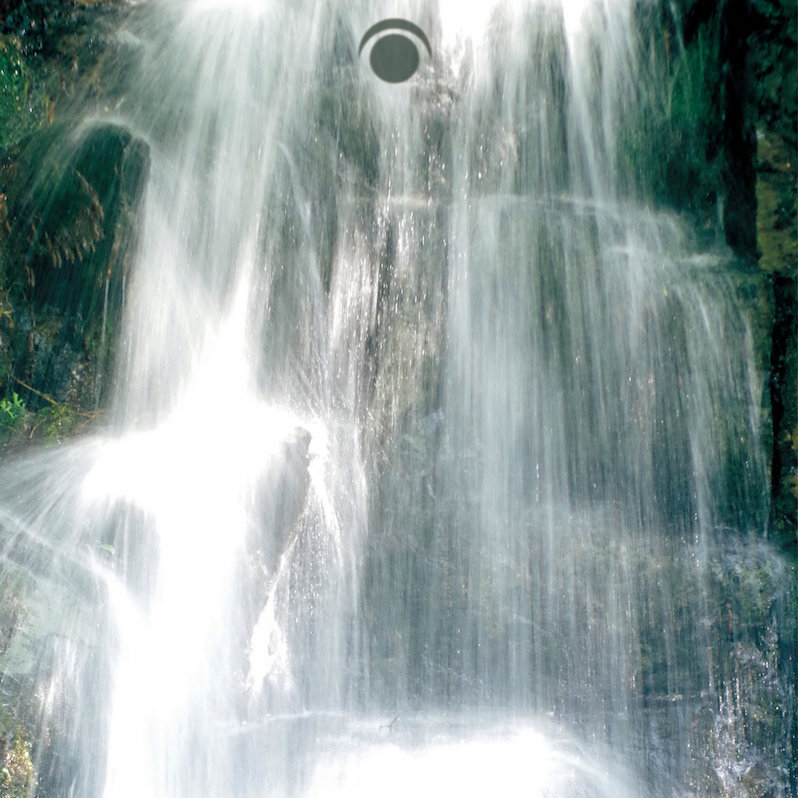 97. Tengger – "Eurasia"
Itta, one half of South Korean electronic duo Tengger, has described their music as having "a sense of traveling with the consciousness, unconsciousness, and the spirit of all past, present, and future beings." Abstract, heady stuff, but it makes perfect sense in the context of a track like "Eurasia," the centerpiece and highlight of Nomad. It's serene, yet has a consistent pulse and momentum, constantly moving, yet always somehow remaining within the same meditative space. The group's Neu!-inspired kosmische sounds always feel like they're taking you somewhere, the scenery changing, their synth arpeggios cycling like wheels on a paved highway. An escape without leaving home, which in 2020 proved to be a necessary prescription. – Jeff Terich
Listen: Bandcamp
---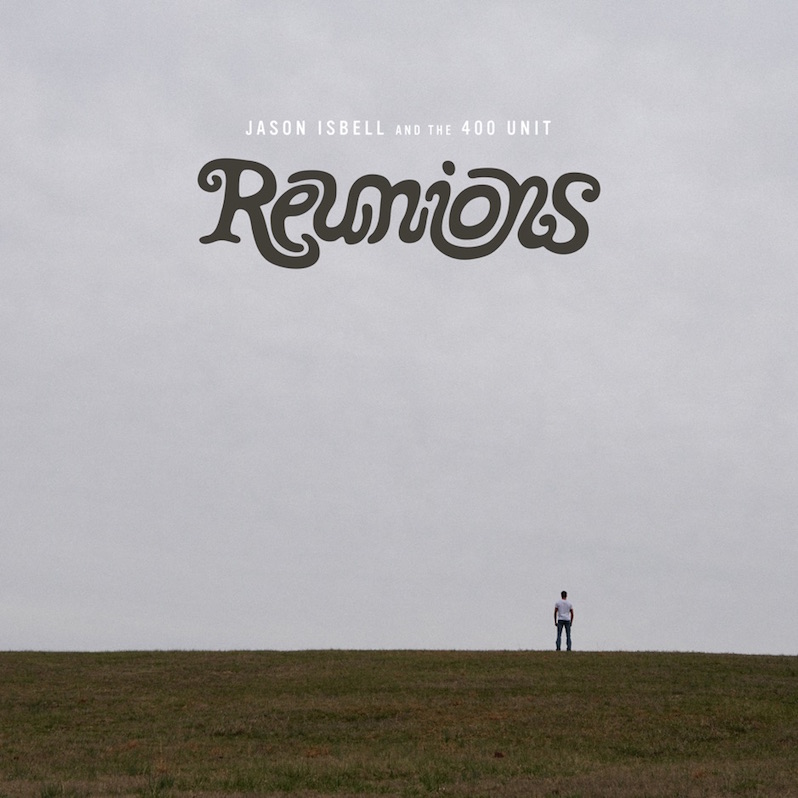 96. Jason Isbell and the 400 Unit – "It Gets Easier"
A confession: this song always makes me cry. As someone who's struggled with alcohol abuse from a home of a dearly departed and deeply loved drunkard, this kind of shit cuts deep. "I had one glass of wine / I woke up feeling fine / and that's how I knew it was a dream." Jesus Christ, could the knife sink deeper? Knowing that sadly like many of country music's greatest heroes Isbell himself has struggled with the beast makes it all hit harder. These are the words of someone who's been there and, thank god, made it back alright. This is a human hymn, what true grit looks like, the patience and pain of beating back your demons so they don't hurt anyone anymore. – Langdon Hickman
Listen: Bandcamp
---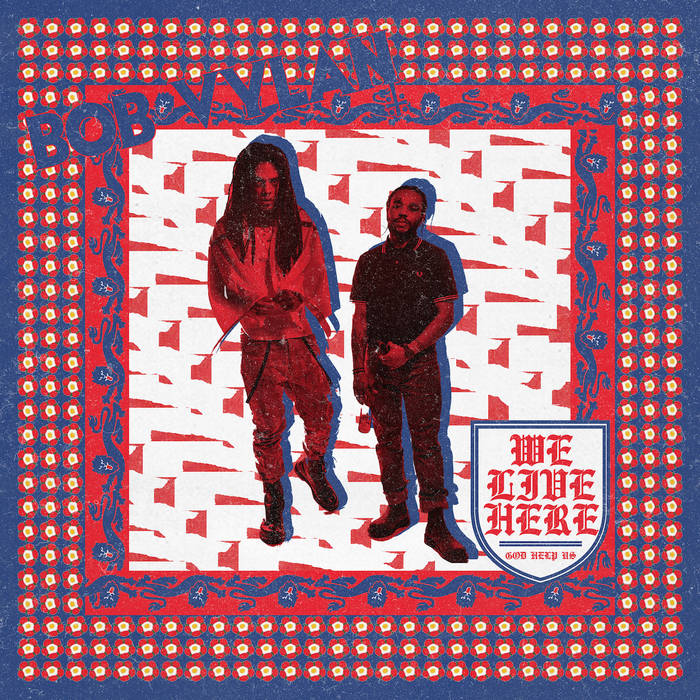 95. Bob Vylan – "We Live Here"
America may seem to have a monopoly on socioeconomic and racial divides, but mass shootings or protests in other bastions of polite white society like Canada and France reinforce the point that "politics is local" is a global issue. Bob Vylan took his We Live Here LP to Bandcamp after multiple labels and publicity outlets said they couldn't sell its takedown of a United Kingdom still resting all too comfortably with centuries' worth of different forms of brutality. The title track reaches back to Crass, Suicide and Rage Against the Machine, as Vylan fuses the already rapid fire of grime to screaming punk guitar and drum patterns. Ironic that their music is finally getting broader acceptance only after a full-throated response to misguided and misanthropic calls of "go back where you came from." – Adam Blyweiss
Listen: Bandcamp
---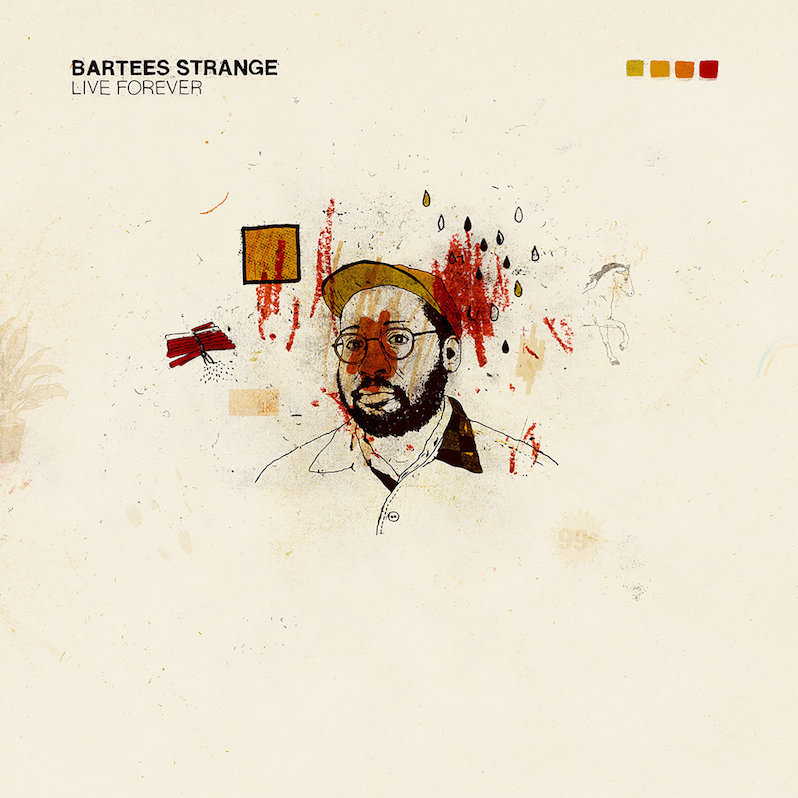 94. Bartees Strange – "Flagey God"
Bartees Strange introduced himself at the beginning of the year with an EP's worth of creative and newly affecting interpretations of songs by The National, so naturally it followed that his debut Live Forever would find the Washington, D.C. singer/songwriter offering different permutations and textural approaches to contemporary indie rock. But its best moment is a proper banger. "Flagey God" is where Bartees enters the club—in Brussels, based on the title—with minimalist electronic backing and an urgent house thump backing his chorus-of-the-summer hook: "Girl, you asked if I get the déja vu, I do with you, I do with you." It's no mystery why Bartees himself has called it his favorite song on the record, nor why it was the natural choice for a killer bean meme. – Jeff Terich
Listen: Bandcamp
---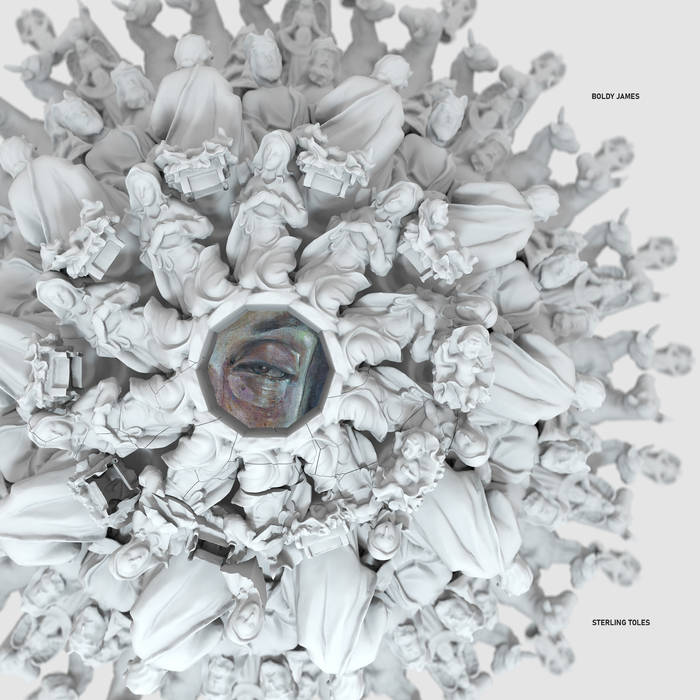 93. Boldy James and Sterling Toles – "Detroit River Rock"
Producer Sterling Toles builds "Detroit River Rock" off of samples of Billy Stewart's "Summertime" and lush, anxious jazz compositions. Stewart sings, "Don't let a tear fall from your eye" as James raps simultaneously with ease and with laser-like precision. James' flow aptly resembles that of a jazz musician at times; the rhythm of lines like, "Stick 'em, ha, ha-ha, stick 'em/ Up, I'm pissed 'cause I shot and I missed 'em," alongside Toles' production, is even more astonishing when you consider that Toles is for the most part working with vocals that James recorded between 2007 and 2010. Despite the gap, Toles' production on James' verses preserves the immediacy of discovery—it's thrilling, even when the lyrical content is heavy—the spirit of collaboration driving the emotional intensity. When James raps, "In my felony cell, tellin' myself: …", Toles has Billy Stewart fills in the rest: "…Don't let a tear fall from your eye." – Tyler Dunston
Listen: Bandcamp
---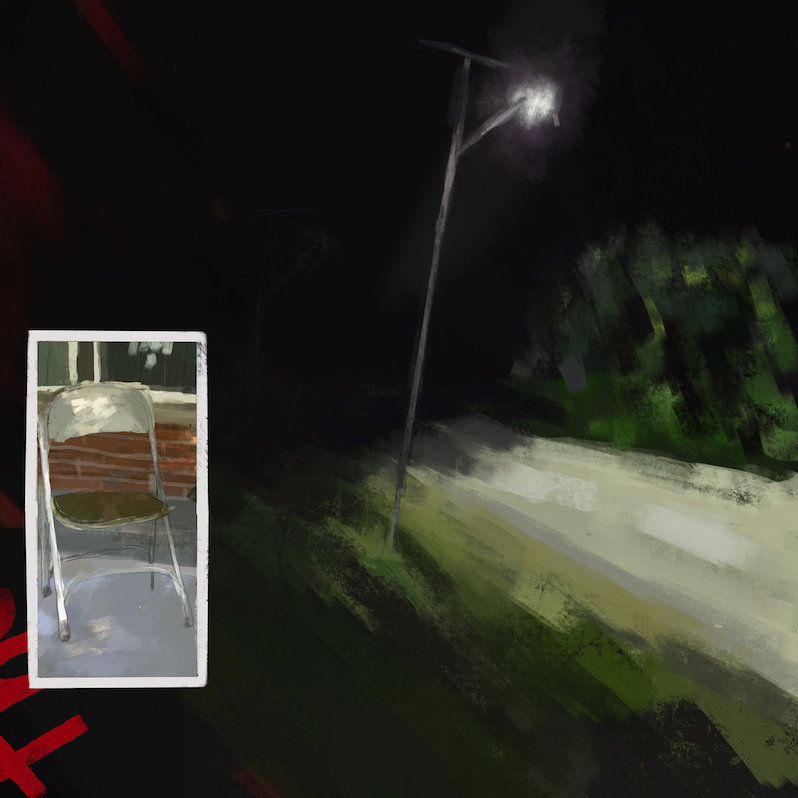 92. Car Seat Headrest – "Life Worth Missing"
There's still room for a classic indie rock song in 2020, though this one's driven by buzzing synth rather than guitars, a build-and-catharsis banger that evokes Arcade Fire and The National. Car Seat Headrest is no stranger to this kind of release, but a song like "Life Worth Missing" is conspicuous on an album like Making a Door Less Open, which at times breaks the more conventional indie rock mold of albums like Twin Fantasy or Teens of Denial. The key is the way in which the song ranges from minimalism to maximalism throughout, the breaks making the crests more rewarding. In both cases, Will Toledo sells it—there's something undeniable about the way he sings, "I hear women in my head/ With ordinary names/ That ring like magic through some malfunction in my brain," his voice rising to a shout as the song reaches its apex. – Tyler Dunston
Listen: Bandcamp
---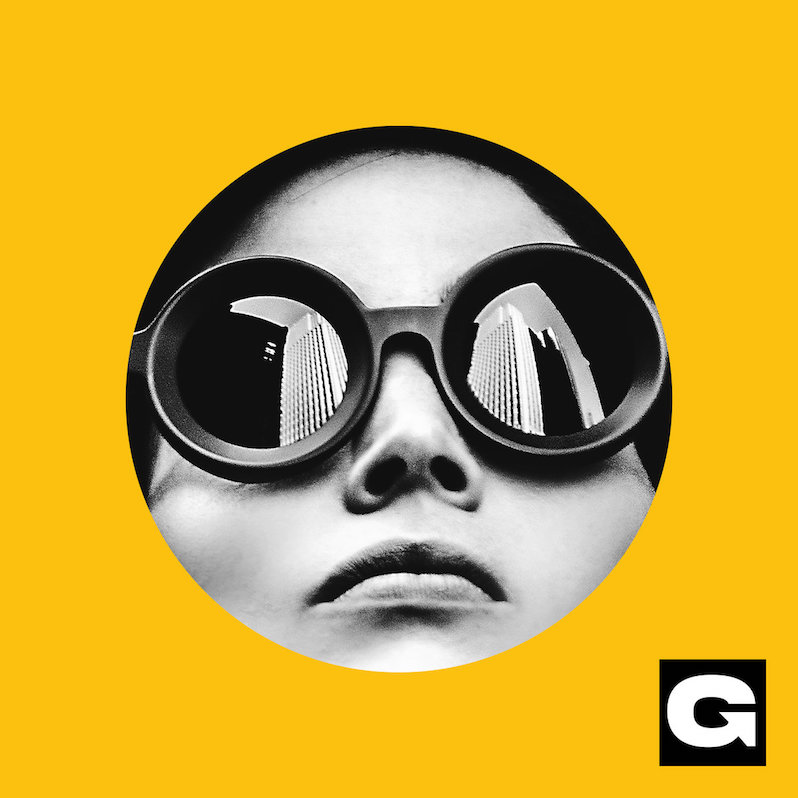 91. Ganser – "Emergency Equipment and Exits"
In the video for "Emergency Equipment and Exits," Alicia Gaines quits band practice before skipping town altogether, withdrawing from Chicago's urban sprawl for sylvan solace. The Ganser vocalist and bassist sardonically cites this very exodus, "running into the woods screaming," as inspiration for Just Look at This Sky. But when you run into the woods screaming, there's isolation, rumination, reinvention. You molt and evolve, and you might not recognize yourself on the other side. "Emergency Equipment and Exits" is a pivotal moment on Ganser's latest record, reflecting the album's overarching desire to dissolve into nonexistence, just like the 1971 airplane pirate DB Cooper. "Swallowing negative space/Like DB Cooper falling," Gaines sings over guitarist Charlie Landsman's screeching arpeggios, "Until I too am nothing." Recorded in 2019, Ganser's escapist punk hits harder in 2020, as there's something undoubtedly alluring about petering into obscurity, a desire that feels increasingly all too relatable. – Patrick Pilch
Listen: Bandcamp
---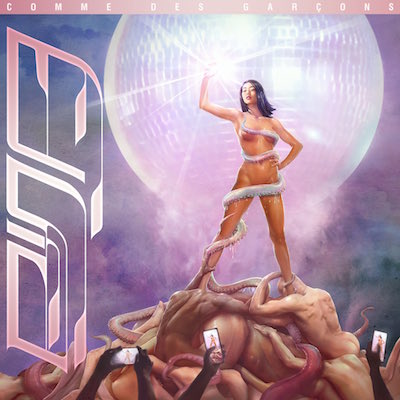 90. Rina Sawayama – Commes des Garçons (Like the Boys)
Rina Sawayama is a lot of things on her debut album SAWAYAMA—a Y2K pop icon, a nu-metal belter, and on "Commes des Garçons," an impossibly stylish disco diva with more glitter than time for your bullshit. The British-Japanese artist channels Kylie as well as she does Britney—even if production-wise she leans a little more Grimes or Charli—and she sashays her way through the club with unflappable confidence that does a double shift, also satirizing male mediocrity. She riffs off of Democratic primary runner-up Beto O'Rourke ("Yeah I'm in it, just born to win it"), finds a place for her own name in style's Mount Rushmore, but most of all reinforces just how good it feels to be that bitch. – Jeff Terich
Watch: YouTube
---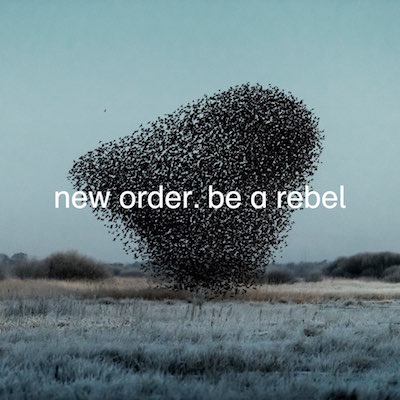 89. New Order – "Be a Rebel"
Manchester post-punk legends New Order obviously saw what kind of state we were in and kindly provided us with a one-off new song to help us through the gloom—their first bit of new material in five years. "Be A Rebel" came like a ray of light through the darkness, basking us in warm, sunny synthesizers that reminded us of what it was like to go out clubbing once upon a time. Bernard Sumner, in fine voice, lets us know that everything's gonna be alright, erm, hopefully anyway: "For this world can be a dangerous place, but it's all we got, and it's quite a lot." – Sam Pryce
Watch: YouTube
---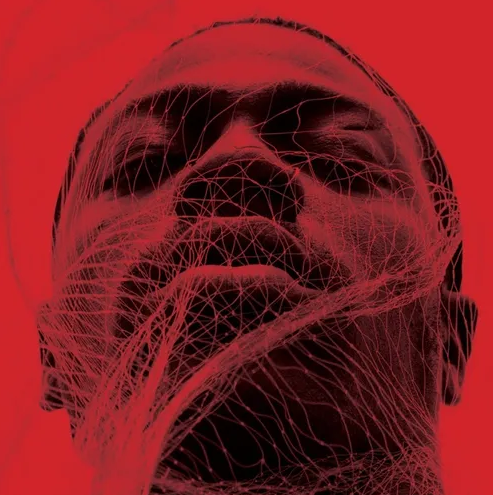 88. Moses Sumney – "Cut Me"
"Cut Me" is greater than the sum of its parts, but each of those parts are pretty spectacular on their own. Moses Sumney's lyrics express both timeless pain and contemporary ennui: "When I'm weary and so worn out / When my mind's clouded and filled with doubt / That's when I feel the most alive / Masochistic kisses are how I thrive." His dexterous falsetto winds around these words with soulful inflections, oozing with effortless intensity. The underlying synth groove is decorated with trumpets, keyboard flourishes and vocal harmonies, creating a colorful mélange of sounds. Sumney's talent is crystal clear, but his eclecticism is his secret weapon. – Emma Bauchner
Listen: Bandcamp
---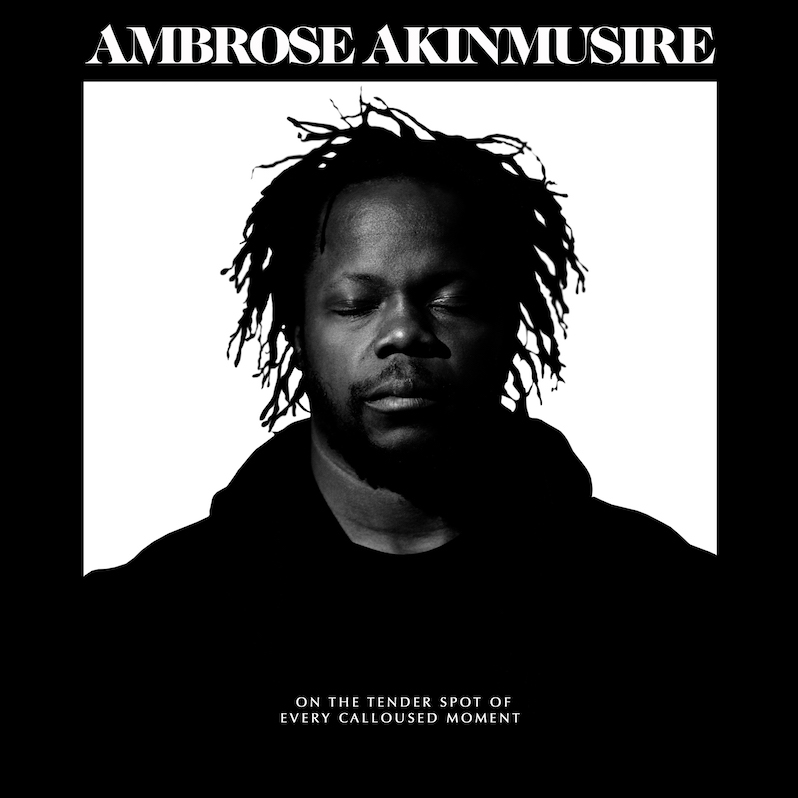 87. Ambrose Akinmusire – "Tide of Hyacinth"
From the start of Ambrose Akinmusire's moving, elegiac, expansive new LP, his quartet—featuring Justin Brown on drums, Sam Harris on piano and Harish Raghavan on bass—has its foot on the gas though its members move at times in different directions. A confident opener that's in a kind of sweet spot between post-bop and avant-garde territory, "Tide of Hyacinth" is a controlled tempest, at times toying with a tension that could tear it apart while nonetheless maintaining that tenuous equilibrium. Harris' piano is a highlight, erupting at key moments in the composition to disrupt a temporary calm. Akinmusire said that he was interested in exploring the essence of the blues on this album, and the conceptual significance of blues for Akinmusire's most recent set of compositions, and in "Tide of Hyacinth," is particularly palpable in light of Akinmusire's characterization of the blues: "The blues is about resilience." – Tyler Dunston
Listen: YouTube
---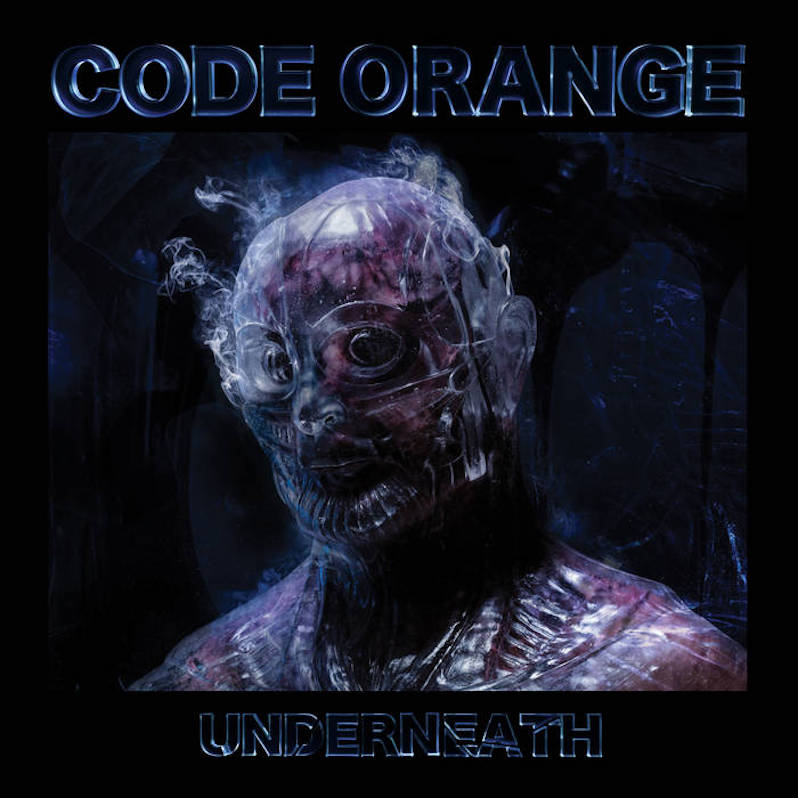 86. Code Orange – "Who I Am"
Code Orange have undergone quite the transformation; they're not simply a metallic hardcore band anymore, given their embrace of electronic-industrial instrumentation and nontraditional songwriting structure. "Who I Am" is an embodiment of the new Code Orange, demonstrating the band's desire to let go of hardcore convention. With its duality of minimalism and bombast—gentle to pummeling drums, beautiful singing to rough screaming—this is the kind of brutal catchiness that has helped elevate the band to the next level. – Michael Pementel
Listen: YouTube
---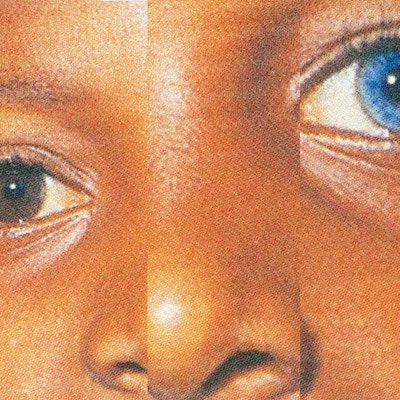 85. Moses Boyd – "Shades of You"
The magic of Moses Boyd—the injection of grime with, well, everything—is perhaps best captured on "Shades of You." The vocals drift over like a jazz standard mirrored and stacked like arthouse R&B while drums halfway between jungle and Afrobeat churn away in the background, all covered in the wet squelching of nasty synths. Marimbas roll in a vaporwave haze, a future-funk London emerging from beneath the weight of its darkness. Best of all: it bursts with light in darkness, celestial sabers burning in dance. – Langdon Hickman
Listen: Bandcamp
---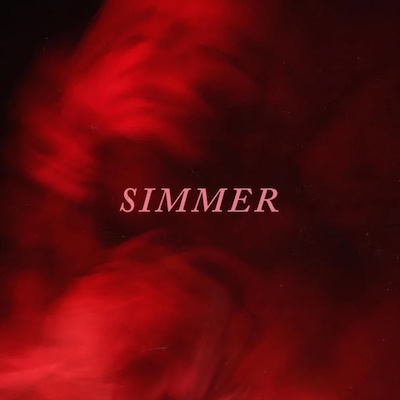 84. Hayley Williams – "Simmer"
Ever since Paramore's 2013 self-titled record—and with much greater returns on 2017's excellent After Laughter—Hayley Williams has steered the band increasingly toward new wave. "Simmer," her first solo single, strips that genre down to a poppy, propulsive minimum. Aside from a spare synthesizer, Williams' ASMR-esque beatboxing and layered vocals occupy the track's entire treble end, giving the song a breathy intimacy that fits with the lyrics' internal focus on "the line between wrath and mercy." The details of Williams' tempered rage are vaguely sketched, but her vocals, which sharpen on lines like "And if my child needed protection / from a fucker like that man / I'd sooner gut him / 'Cause nothing cuts like a mother," give "Simmer" a weighty punch. But don't worry—you can still dance to it. – Sam Prickett
Watch: YouTube
---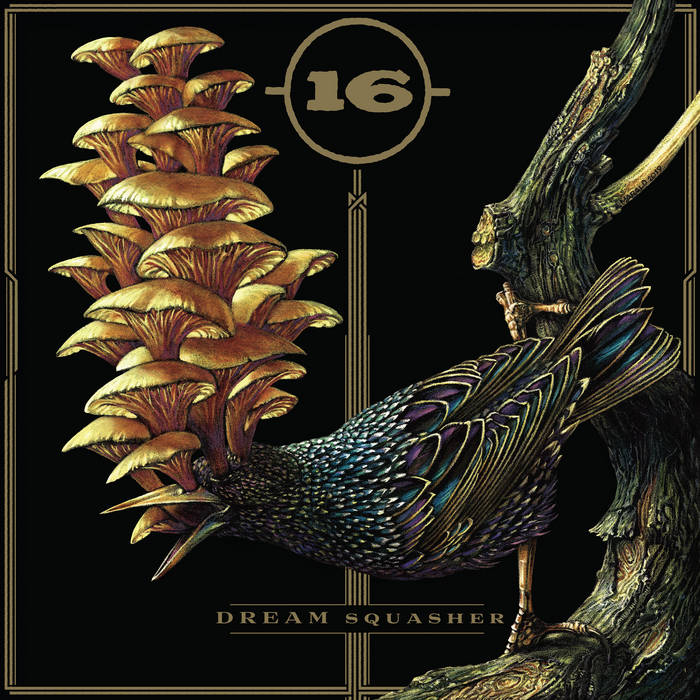 83. (16) – "Candy in Spanish"
California's (16) are known for delivering mammoth sludge of the most crushing kind, which on "Candy in Spanish," the monster opening track from Dream Squasher, comes in the form of Helmet-sized grooves. Burly in sound though it might be, this isn't tough guy shit, but rather a song about the challenges fathering a daughter. Yet it's still in your face in all the right ways. If you're not headbanging at the 2:15 mark climax, what kind of life are you living? Without question one of the year's best heavy songs. – Wil Lewellyn
Listen: Bandcamp
---
82. Polo G – "DND"
Since last year's trajectory-setting debut Die a Legend, Polo G has quickly become a singular voice in Chicago's expansive drill scene. His infectious melodies and melancholic storytelling set him apart from his contemporaries, as the rapper's firsthand experience with poverty, violence and gentrification on Chicago's North Side documents the reckless and racist policy and policing ravaging underserved, black and brown communities across the nation. On "DND," the fledgling rapper addresses his swift rise to fame, setting his phone to "Do Not Disturb" to silence the people incessantly hitting him up. The rapper's flawlessly smooth blend of melody and drill sets the backdrop for morose narrations of trauma, mental anguish and what it takes to move on. "Made it out that shit, but it left scars," he raps, "I'm still survivin' from it/All them bad thoughts just tore me down, feel my mind was crumblin'." Polo G represents a generation tarnished by anxiety, depression and a shameful lack of resources, as he's rapidly become a voice of the increasingly silenced youth. – Patrick Pilch
Watch: YouTube
---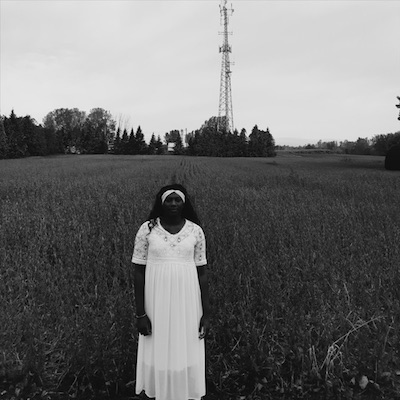 81. Backxwash – "Black Magic"
Less than 24 hours before Ashanti Mutinta uploaded her Polaris Music Prize-winning album, God Has Nothing to Do With This Leave Him Out of It, to Bandcamp, a Black, transgender man by the name of Tony McDade was shot and killed by a Tallahassee police officer. There's no denying that the events leading up to McDade's death create a complicated and disturbing narrative involving untreated mental illness and violence, both instigated by him and inflicted upon him; in a Facebook Live video the morning of his death, McDade seemingly expressed a desire to die at the hands of the police. Whether McDade's death (and Malik Jackson's, for that matter) could have been prevented is unknowable, but it remains a harrowing reminder of how our world degrades, and sometimes destroys, Black lives and transgender lives—especially Black transgender lives.
Mutinta, a Black, transfeminine artist who raps and produces under the name Backxwash, knows this well, having fled the repressive Christianity imposed on her by her family (just as the religion was in turn imposed on their Zambian ancestors by colonizers). "Black Magic," a standout on God Has Nothing to Do With This, is an exorcism of this despair. Wrapped in a sample of Patti Smith's "Elegie," Backxwash reckons with the weight of living in a world that wants you dead, and the things people turn to when there's no hope of help. "These habits I have / Will never cease to exist / I believe in this shit / I grieve and then I live in my grief," Mutinta gasps. She explodes on the chorus: "I fuck with bad habits! I fuck with black magic!"
There is something about chronic sadness that is almost comforting, even addicting, to those who struggle with it: As alone as you might feel, you're afraid to pick up the phone and reach out to someone, because they may not answer. Your depression keeps you down, but it will never let you down. In light of Mutinta's Polaris Music Prize win and her continued existence, one hopes that the bad place from whence "Black Magic" came is far behind her, but it resonates with anyone who has ever been there, or mourns for the friends we lost there, who can't be with us today. – Jacob Nierenberg
Listen: Bandcamp
---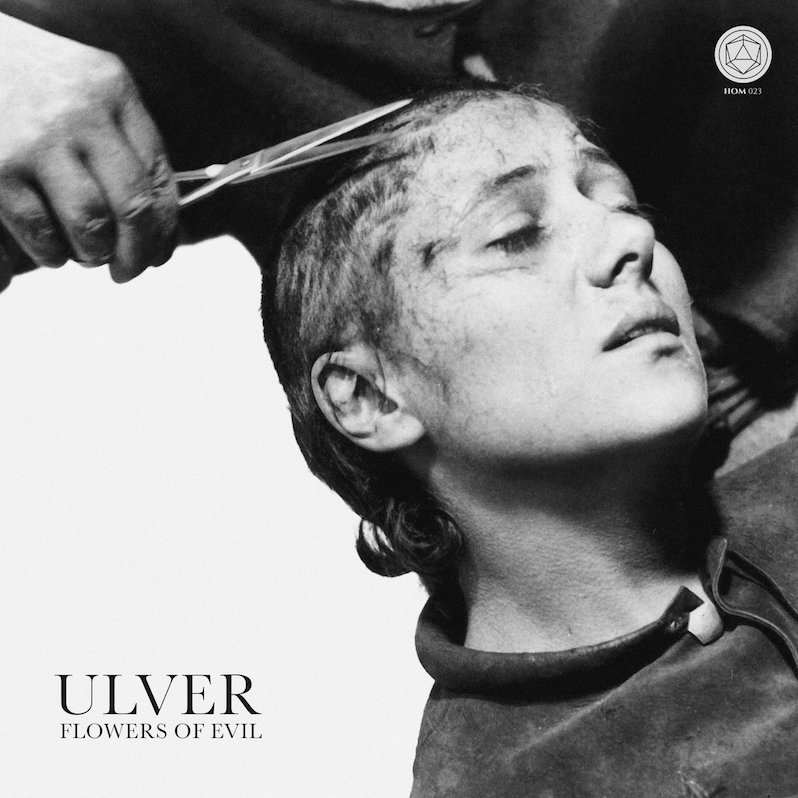 80. Ulver – "Russian Doll"
The former Black Metal band from Norway's second wave has fully transformed into new wave. Vocalist Garm has perfected his clean, distinctive singing voice over the years, and it's that voice that anchor's this standout single from Ulver's new album Flowers of Evil, by way of Roxy Music on a DMT-fueled ride along the grooves of the Tron soundtrack. Ulver's never really been much of a singles band in the past, but even on an album free of filler, it's a standout moment, with the smoothest grooves and most passionate vocals they have to offer. – Wil Lewellyn
Listen: Bandcamp
---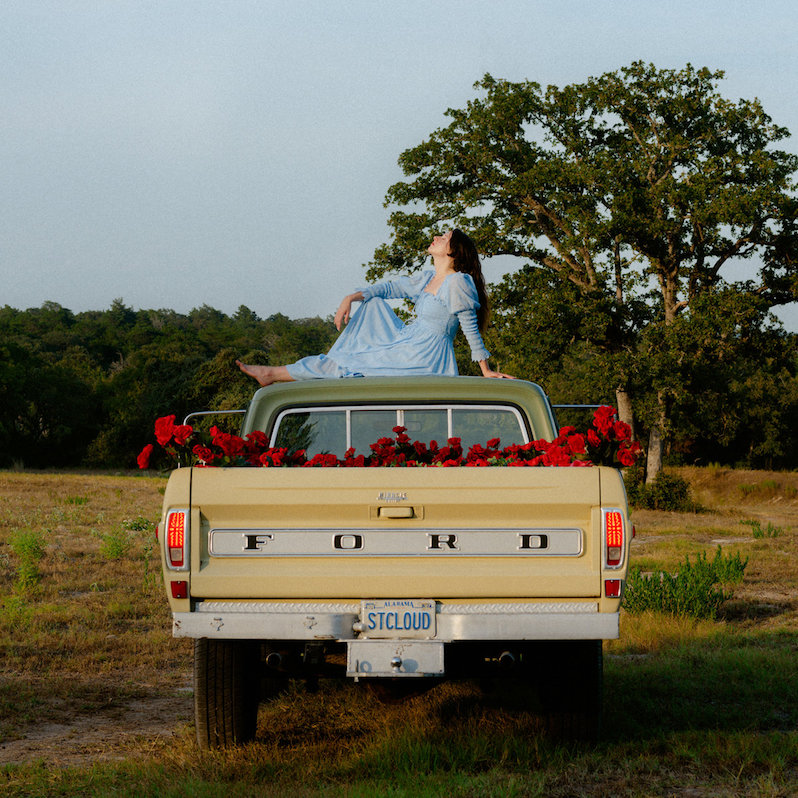 79. Waxahatchee – "Can't Do Much"
"Can't Do Much" evokes decades of country and folk without sounding reductive, simplistic, or derivative, and it all rests on Katie Crutchfield and her world-weary delivery. Having grown into her vocals and musical sensibilities over the course of five albums and eight years, she doesn't try to break molds or reinvent wheels. Her earnest and effortless croon floats above a steady I-IV chord progression that only visits the ii, V, or iv for maximum effect and flavor. And when she delivers the line "Can't do much 'bout it now" in response to how she's fallen head-over-heels in love, well, don't we all know exactly that feels? – Adam P. Newton
Listen: Bandcamp
---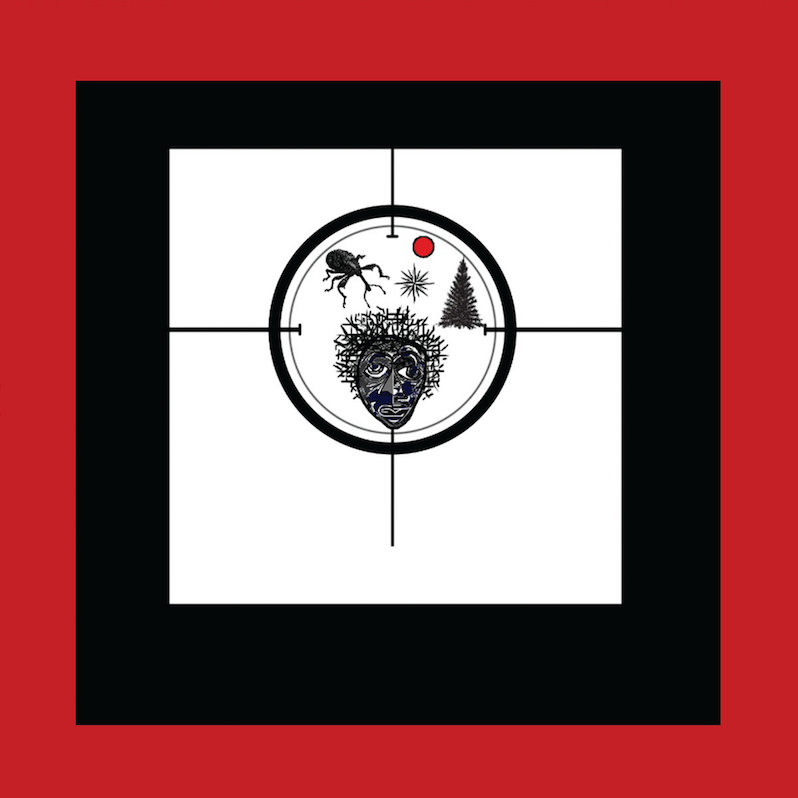 78. ONO – "I Dream of Sodomy"
Chicago avant garde legends ONO celebrated their 40th trip around the sun this year, releasing their long-awaited full length Red Summer. A live staple for the last half decade, "I Dream of Sodomy" is the record's driving funk anthem, a mesmerizing bass-led stomp that finds frontperson travis contemplating his Black and Native American heritage, Haitian reparations and the sexual abuse he endured during his time in the US Navy. The track is a confrontational mantra, an industrial tromp of revolutionary noise aimed at the atrocities of colonialism, imperialism and systemic racism. Named after the Red Summer of 1919, a period of time where white supremacists carried out violent acts of terrorism on Black Americans across the nation, ONO's latest album suggests the Red Summer never ended, and 2020 only continues to prove it's far from over. – Patrick Pilch
Listen: Bandcamp
---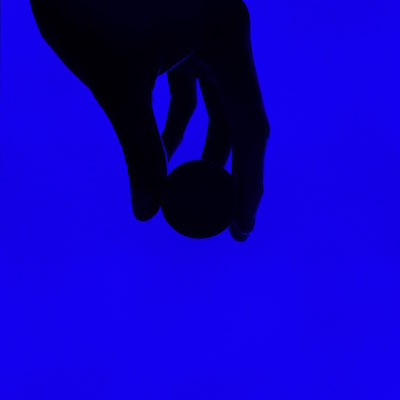 77. Little Simz – "might bang, might not"
Little Simz begins "might bang, might not" with an undeniable fact: "If I give you my time and give you my space, know that that shit's not to waste, yo." Simz, for one, doesn't seem interested in squandering a single breath. A highlight of Drop 6, an EP she started and finished at the height of spring quarantine, "might bang, might not" is all flex—rapid-fire stunt raps over deep throbbing, bass-heavy beats and blaring sirens. Given how much fun it sounds like Simz is having, you'd never this was recorded in isolation. That girl is on fire, you know. – Jeff Terich
Listen: YouTube
---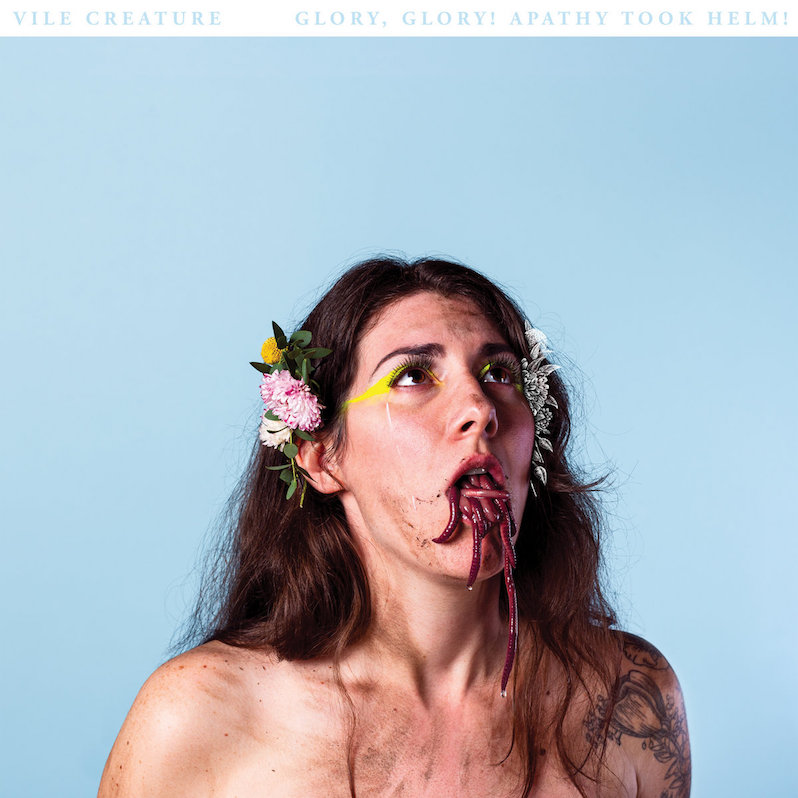 76. Vile Creature – "You Who Has Never Slept"
From its ruthless percussive cadence to its distended, elongated, cascading riffs, "You Who Has Never Slept" leaves a crater of an impression. Building off this palette of gory fuzz is a rapturous fury that permeates every contortion of vocalist Vic's voice. With lyrics such as "Apathy claws at our doors/Let it in," Vile Creature leave no ambiguity about the disgust and frustration at the the heart of the track or its accompanying elegant sonic brutality that lies underneath—an immense amount of sound generated by just two (yep, count 'em) incredible musicians. – Brian Roesler
Listen: Bandcamp
---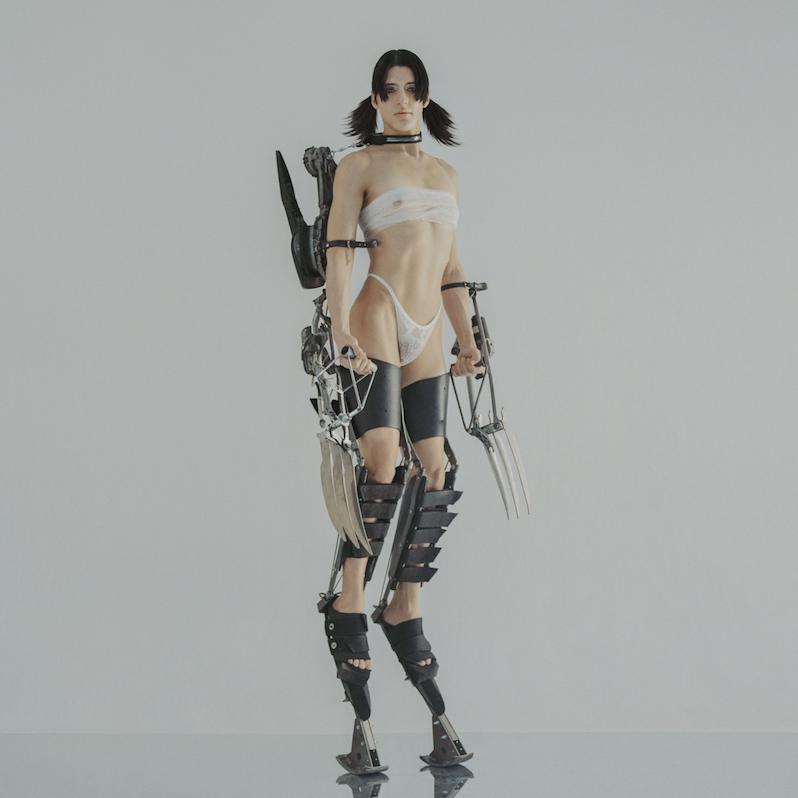 75. Arca – "Riquiquí"
Alejandra Ghersi has always been unusually adept at cramming a lot of sound, ideas and directions into a few short minutes. On past albums, Arca tracks would always lead the listener down places that never seemed expected, let alone easily navigable. It's only appropriate, then, that one of the most dazzlingly weird tracks on new album KiCK i is titled "Riquiquí," which is Spanish for "narrow" or "cramped." Leaping back and forth between Spanish and English, melody and cacophony, Ghersi packs as much in as she can, letting its skittering beats collapse on themselves and then reorient, while she delivers a rapid-fire sequence of phrases. It's like a song destroying and rebuilding itself in real-time—and only in the time allotted. – Jeff Terich
Listen: YouTube
---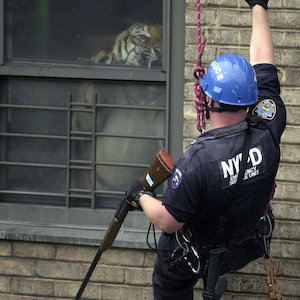 74. Armand Hammer – "Flavor Flav"
Invoking the name of Public Enemy's hypeman, Elucid and billy woods don't highlight his antics but his choice of accessory. The clock in "Flavor Flav" is a hostile and formidable opponent, the steady crawl of time only serving to highlight how much of it disintegrates before we know it, passively letting our hopes and opportunities fade into oblivion. "I got ideals and dreams that don't work in practice," woods raps over Steel Tipped Dove's beats, riddled with jazzy guitar licks and oozing synthesizers. "I got a time machine and it don't go backwards." Elucid counters with a flashback to the Orangeburg, South Carolina massacre of 1968, in which protesters were killed by highway patrol officers, concluding, "Traveling fifty years back, I only moved the pen six inches." It's a sobering realization: maybe we haven't made satisfactory progress on a personal level, but we're doing much worse collectively. – Jeff Terich
Listen: Bandcamp
---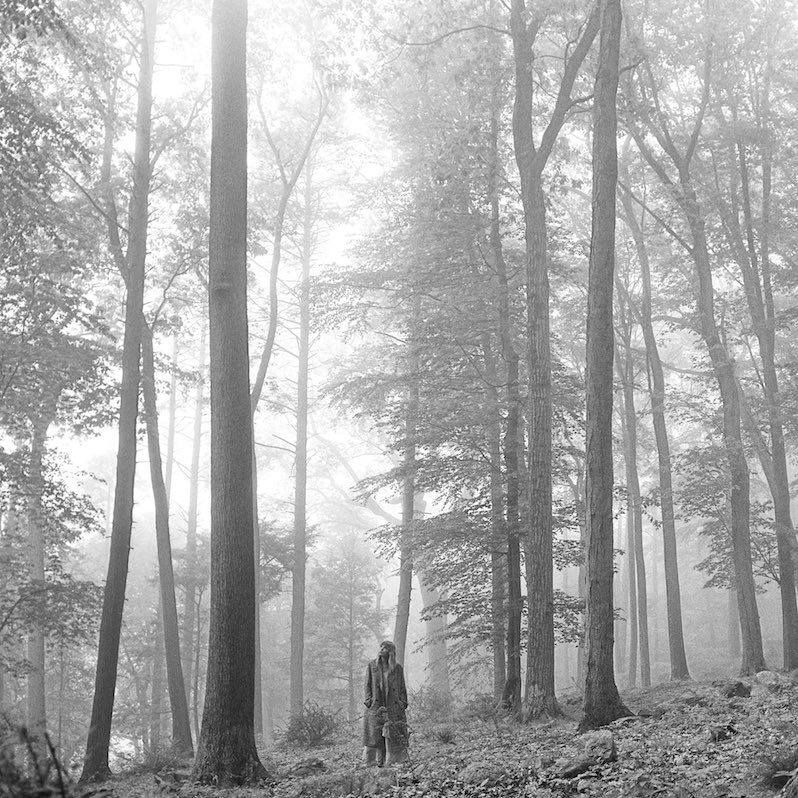 73. Taylor Swift – "mirror ball"
Taylor Swift has been in the public eye for almost half of her life, and with that comes an impossible-to-run-from awareness of how others perceive her. On "mirror ball," Swift confronts this, addressing how when her heart breaks, everyone sees her ache. Through this experience, she has tried to conform and blend in, or as she puts it, "I'm a mirrorball / I can change everything about me to fit in." Swift matches this heavy revelation with a charming, glowing combination of hazy guitars and tender vocals. Her layered harmonies have an echoing effect, reminiscent of coming face to face with your reflection. – Virginia Croft
Listen: YouTube
---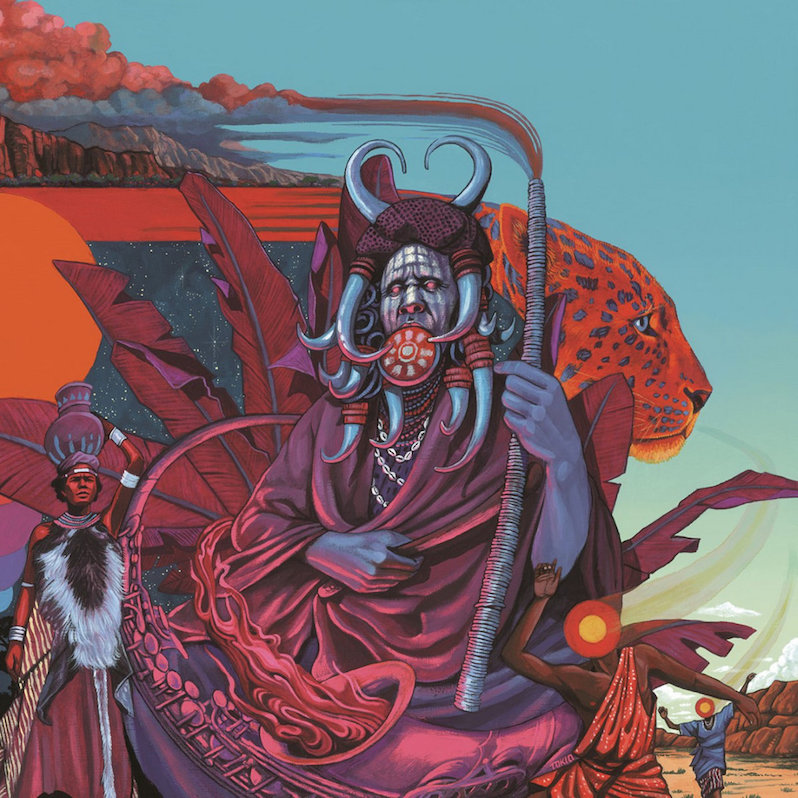 72. Idris Ackamoor & The Pyramids – "Theme for Cecil"
The whole of Shaman!, The Pyramids' third album since bandleader Idris Ackamoor resurrected the name in 2016, is a complicated web of mourning and celebrating, intimate expressions of love and feelings of grief. "Theme for Cecil" has an introspective air about it, funky yet melancholy, vibrant yet heavy with unfinished thoughts and empty spaces. The Cecil in question is Cecil Taylor, the late free-jazz legend and onetime collaborator and mentor to Ackamoor who passed away in 2018, though only brief moments here and there nod to his abstract, discordant contributions to the jazz canon—"Theme for Cecil" speaks through the language of the Pyramids' spiritual jazz groove instead of that of Taylor himself, performing an elegy the best way they know how—with a heavy dose of funk and an eye to the cosmos. – Jeff Terich
Listen: Bandcamp
---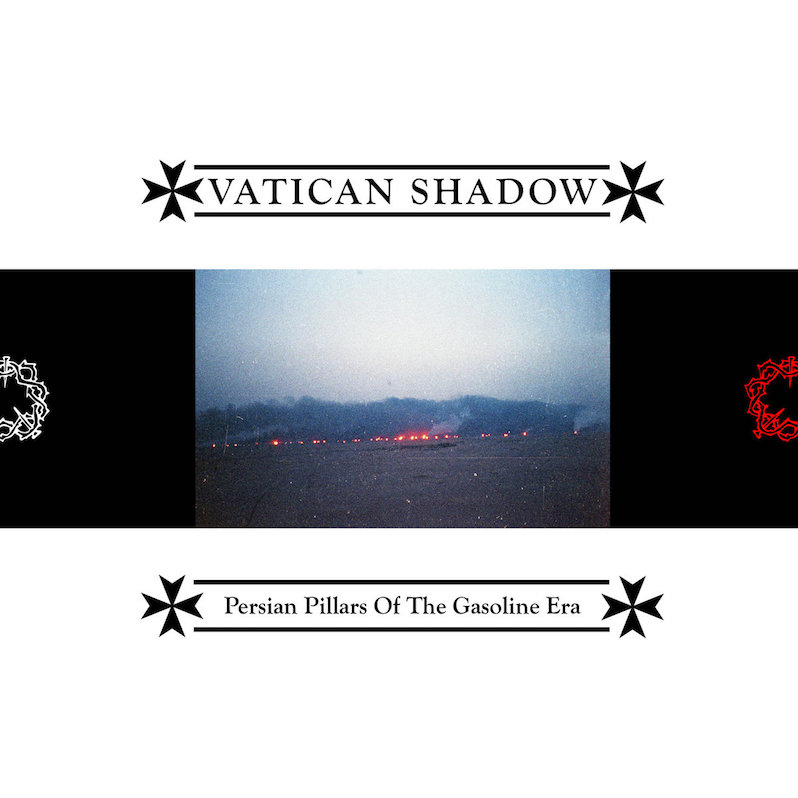 71. Vatican Shadow – "Ayatollah Ferocity (The Refinery at Abadan)"
Dominick Fernow doesn't make music for video games, though his acumen for suspense and menace would make him a natural fit. His prolific output—noise and industrial as Prurient or in this case, techno as Vatican Shadow—keeps him busy enough as it is, but the epic sequence of "Ayatollah Ferocity," the closing track on new album Persian Pillars of the Gasoline Era, has all the hallmarks of a raid on a final boss' lair. Even the title suggests as much, until you start digging deeper into geopolitical history, the significance of the Abadan refinery in Iran and the eventual rise of Ayatollah Khomeini, and given U.S. involvement in the region, the video-game angle becomes simultaneously more troubling and obvious. But on an aesthetic level, it's a masterclass in tension, each grinding beat placed carefully not to elicit dancing so much as exploding. – Jeff Terich
Listen: Bandcamp
---
70. Young Jesus – "Pattern Doubt"
"Show me how you relax," asks vocalist John Rossiter at the open of Young Jesus' "Pattern Doubt," imploring a partner to help him find a way to make a life with what and who is in front of him. But whatever tension's there exists only briefly, in one verse with no chorus—the rest of the song is all rich layers of clean-tone guitars, intricate piano flourishes and the luxuriant melody of a saxophone. It feels like being among silken drapes and Roman columns, some elegant purgatory that quite honestly sounds like a perfectly easy place to relax. Rossiter offers riffs of wordplay on the song's title ("patterned out" with "pattern doubt"), ponders a quilt worth living in, then ultimately turns the idea back around to his subject: "I could help you relax." In a landscape as lush as this, who wouldn't? – Jeff Terich
Listen: Bandcamp
---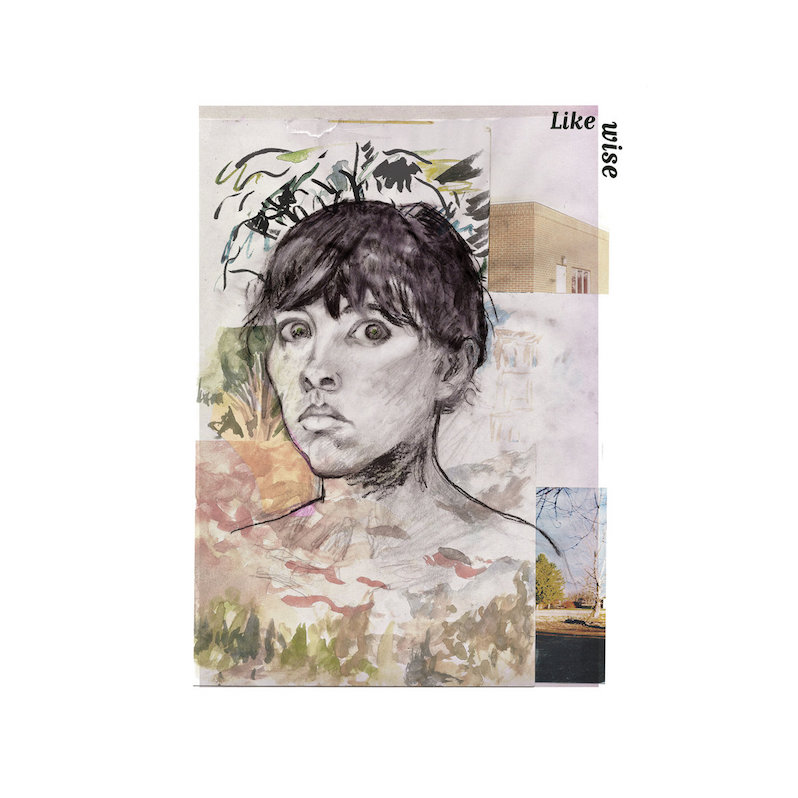 69. Frances Quinlan – "Went to L.A."
Philadelphia singer/songwriter Frances Quinlan, vocalist of Hop Along, proved herself to be a singular talent with the release of her debut record Likewise this year. At its center, the track "Went To LA" epitomizes all of the album's best qualities: the ferociously complex use of acoustic guitar; the lyrical balance between private and public, comedy and tragedy; and her unmistakable voice, teetering between exquisite clarity and abrasive vulnerability. "Heaven is a second (chance)," she recites over and over at the track's climax, until it twists violently into a caustic roar, before finally setting them free. – Sam Pryce
Listen: Bandcamp
---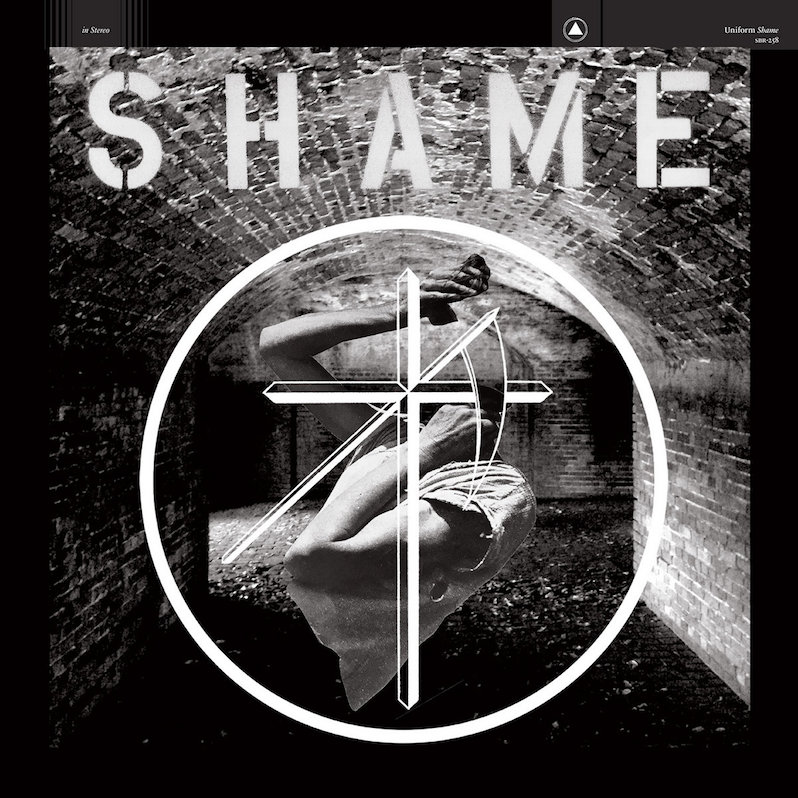 68. Uniform – "Shame"
Uniform's Shame probably wasn't the album to reach for this year if you were in need of an immediate source of comfort, but rather an exaggerated means of personal demon extraction via loud, pummeling industrial metal. The title track is a little different, though. It moves slower, its distorted haze less sharpened and more consuming as vocalist Michael Berdan stares down a cycle of self-destructive nihilism: "That's why I drink/That's why I weep." Here Uniform takes the shape of a more patient yet still suitably abrasive kind of shoegaze, learning to sit uncomfortably with the darkness instead of screaming directly into its yawning void. – Jeff Terich
Listen: Bandcamp
---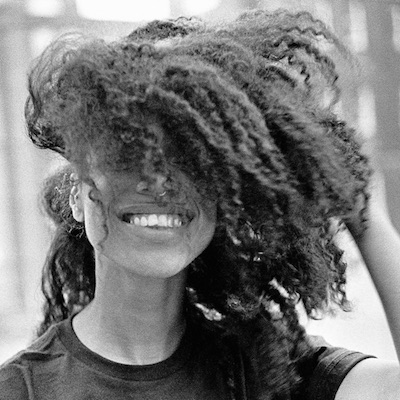 67. Lianne La Havas – "Weird Fishes"
A good cover puts an unexpected spin on a song that makes you perceive it in a new light; a great cover accomplishes this task so well that it transcends the original recording. That's exactly what Lianne La Havas does with her rendition of Radiohead's "Weird Fishes/Arpeggi," the centerpiece of her self-titled third album. La Havas expands the minimalistic In Rainbows track into a six-minute neo-soul epic that fits perfectly into the arc of her album, bending it to her will so masterfully you'd think it was written for her. Her vocals are warm, smooth, and even chilling when the instrumentals drop out during the song's bridge: "I get eaten by the worms / And weird fishes." La Havas finds the raw emotion behind Thom Yorke's quirky lyrics and brings it right to the forefront. – Emma Bauchner
Watch: YouTube
---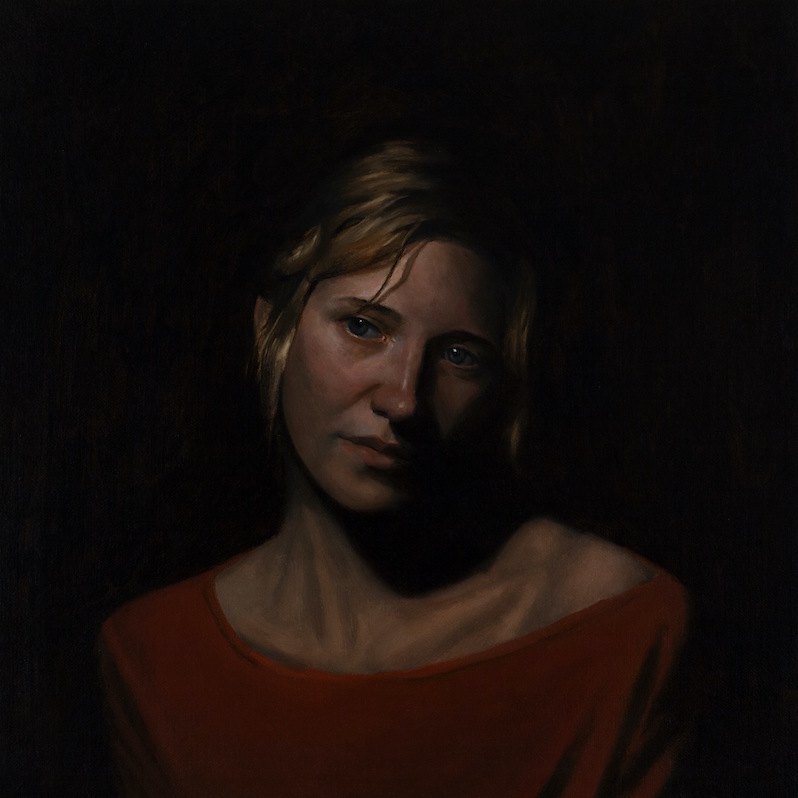 66. Helena Deland – "Someone New"
The title track on Helena Deland's debut album is a subtly stunning, mysterious masterpiece. The opening ambient hum could go in any direction, and the slightly ominous first verse reveals itself slowly, until the intimately recorded guitar line breaks the ice, the song finally revealing itself as a sly indie pop earworm, equally haunting as it is catchy. The climax of the song comes almost at the very end, as Deland slowly builds towards the final surprise hidden in the poetic lyrics the whole time: "And I will give / Myself a fucking break … So that I too / Can feel like someone new." – Forrest James
Listen: Bandcamp
---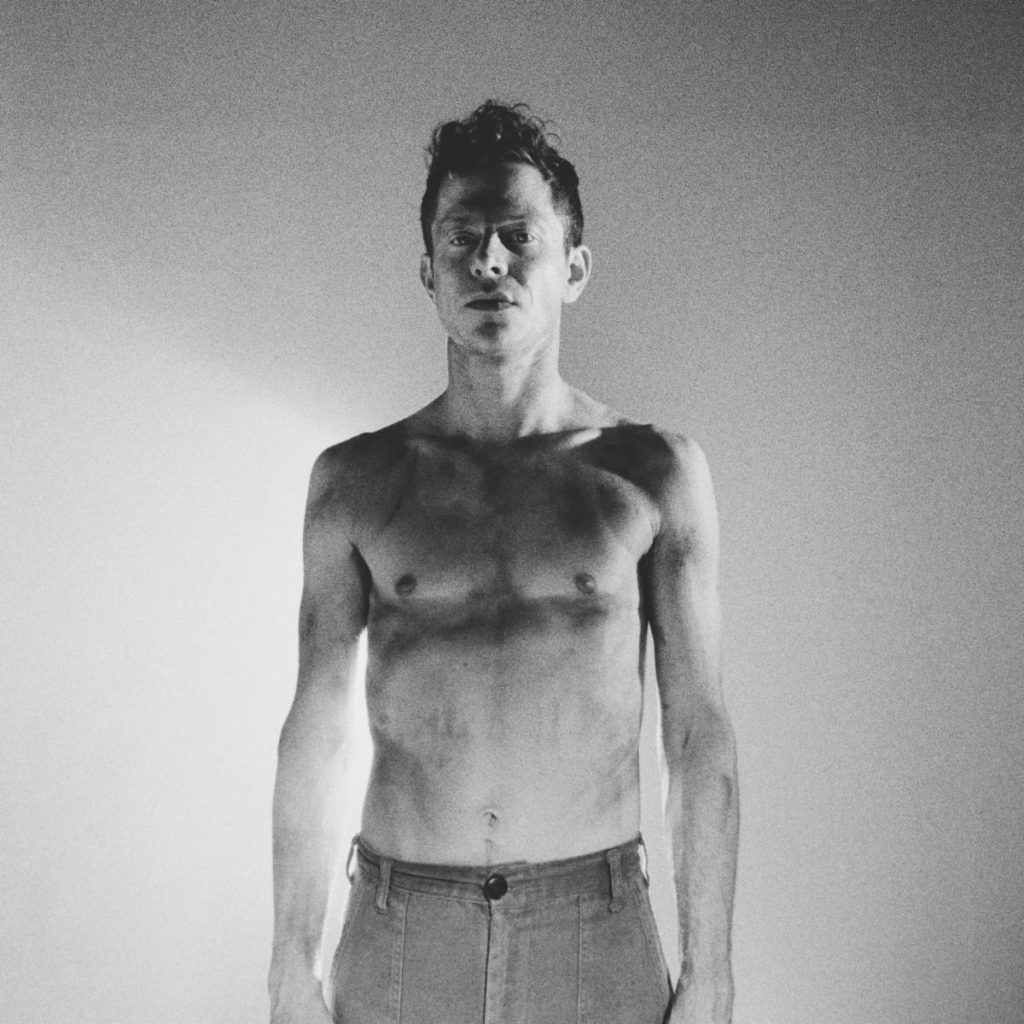 65. Perfume Genius – "Moonbend"
"Moonbend" is as much an ambient spell as it is a song. Its field of equally uncomfortable silence is met with a rich tapestry of a variety of instruments in a baroque fashion, Mike Hadreas' voice itself the richest of all. From a delicate whisper to a long sonorous hymn, it's this melody of almost supernatural design that does more than just evoke the ethereal—it makes it tangible. Some songs truly are journeys, possessed of a subtle mysticism implicit in our relationship to music. "Moonbend" accentuates it, gesturing toward something even more evocative. – Brian Roesler
Listen: Bandcamp
---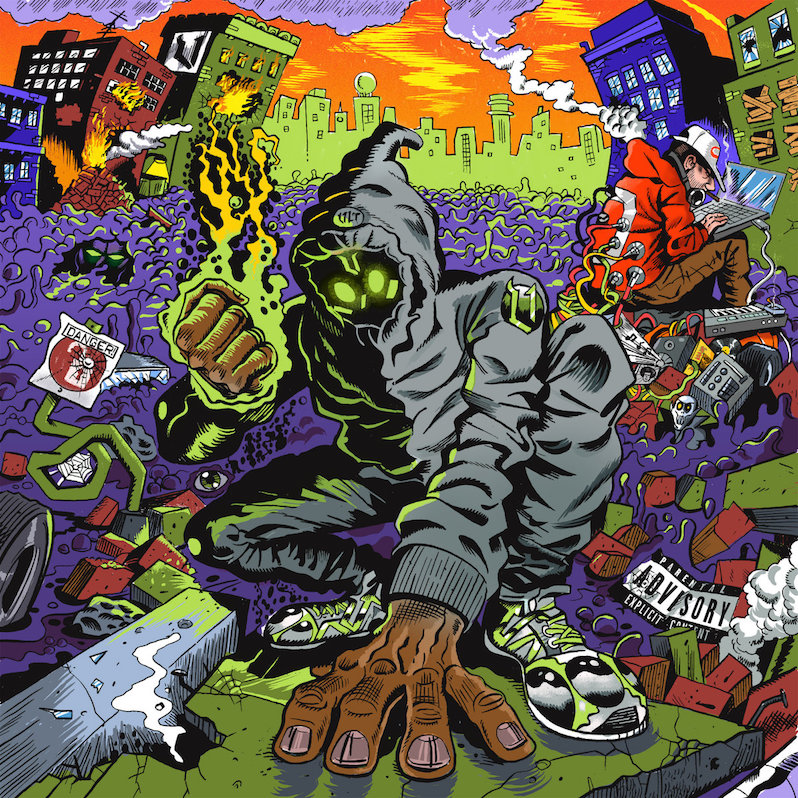 64. Denzel Curry and Kenny Beats – "DIET_"
Back when 2020 was still new, Denzel Curry and Kenny Beats turned around a 24-hour experiment that resulted in an album—a 17-minute album, Unlocked, but an album all the same. But Curry had already proven with last year's ZUU that it's not how long the album runs but how hard it goes, in which case, mission accomplished. "DIET_" is a slight exception, a more laid-back boom bap summer jam that allows enough room for both verses and chorus. Each line is a new opportunity for Curry to re-articulate his inability to bullshit his audience as his voice gradually grows into a more ferocious growl and his imagery more threatening ("If the game was a tooth, I'm a fuckin' pair of pliers"). Curry's made songs that are more affecting and anthems with more bounce to the ounce, but few have sounded as much fun. – Jeff Terich
Listen: Bandcamp
---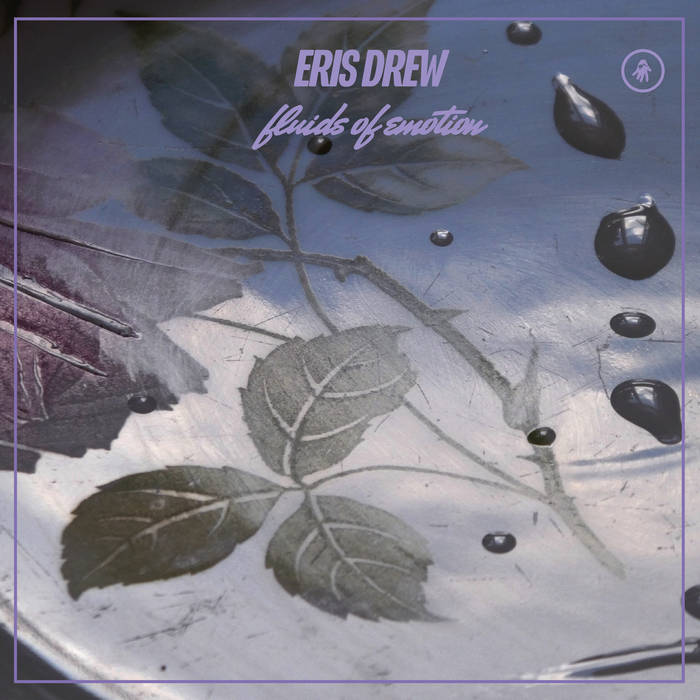 63. Eris Drew – "Transcendental Access Point"
"Transcendental Access Point" is corny as hell. It's full of shiny synth textures straight out of the mall and sound effects garishly neon like a Lisa Frank design. And yet, Eris Drew steers these sounds toward something resembling ecstasy, a joyous psychedelia that only the dancefloor can offer. What sets this off is a sample of a woman describing going to a harpsichord concert after smoking a joint laced with DMT, and just like that, with her, we also get high. A series of arpeggios launch us off the ground, all while we bounce to a groove that sounds like it could go on forever. I think we'd all be happy if it did. – Ben Cohn
Listen: Bandcamp
---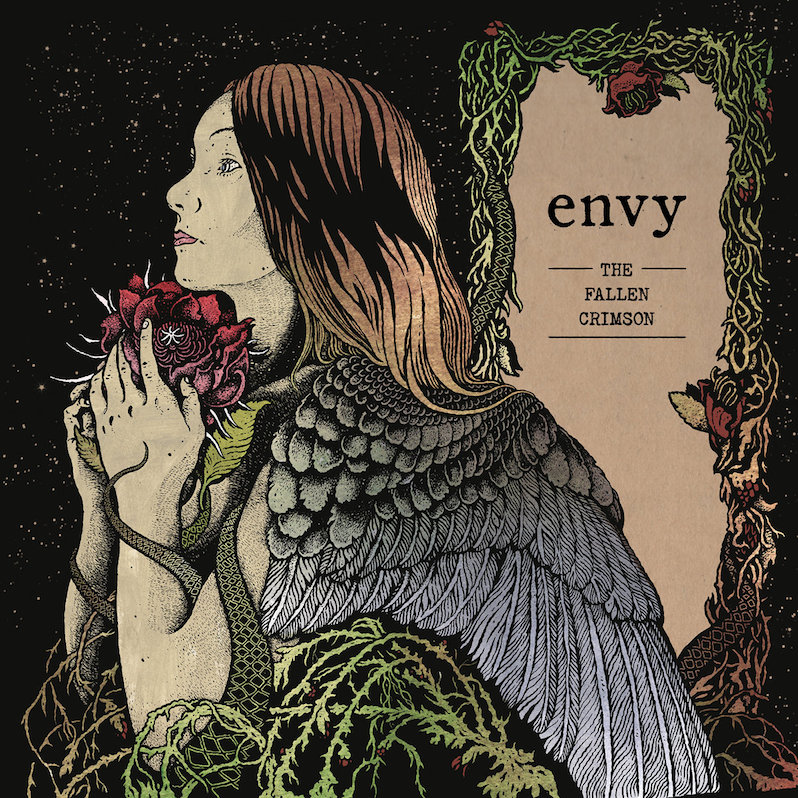 62. envy – "Statement of Freedom"
Few artists carry the weight of being post-hardcore royalty with such steadfast dedication, but Japan's envy—who were almost broken up for good before making this year's The Fallen Crimson—is still surprising, still evolving, and still writing tracks like "Statement of Freedom," a three minute punch to the throat that harbors an unexpected vulnerability. Duality is something envy excels at, Tetsuya Fukagawa's vocals—oscillating between spine-crushing screams, anguished shouts and broken howls—are accompanied by brilliant guitar work, inducing both harmonies and melodies with ease, pulling right back into chaos when necessary. It's an old trick, a staple of the genre, but it's done with an elegance here that feels triumphant and affirming. – Brian Roesler
Listen: Bandcamp
---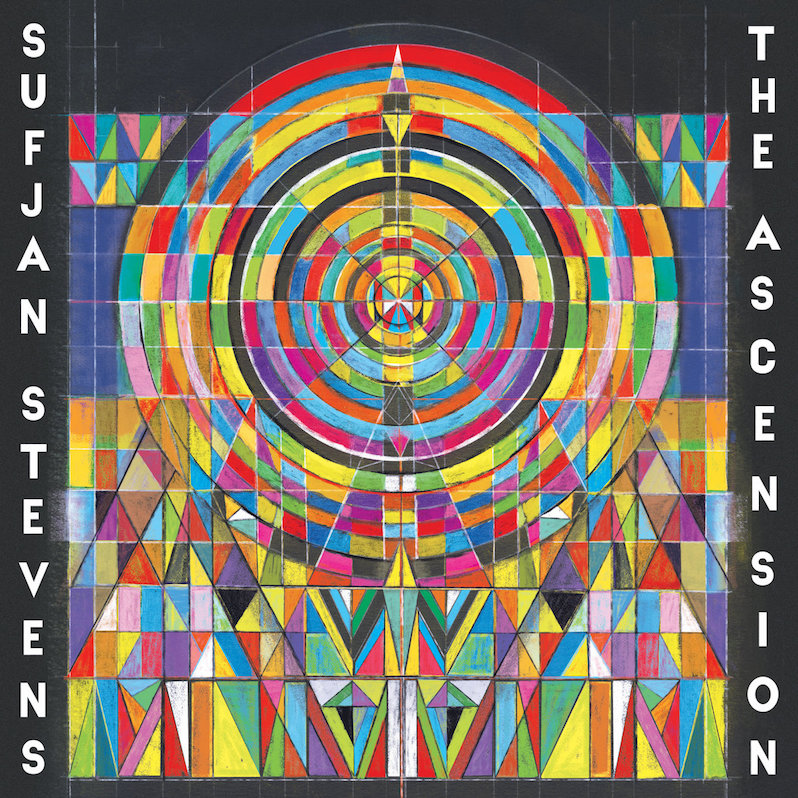 61. Sufjan Stevens – "The Ascension"
Despite his fondness for album-length dissertations on topics as lofty as the 50 states and the Solar System, many of Sufjan Stevens' best songs zoom in on human-sized matters—the makings of a serial killer, the death of a beloved friend on a minor holiday, the impending loss of a parent and the emotional fallout. His most recent record, The Ascension, surveys an America fractured by right-wing extremism and Christian fundamentalism, but its most powerful moment comes when he turns his gaze inward. Once indie's only living boy in New York, he's now (in his own words) an exhausted, disenchanted curmudgeon living in the Catskills.
On the subdued title track, there's nothing left for Stevens to do but answer for himself. "I was asking far too much of everyone around me," he laments over a flickering synthesizer on the chorus; later, he chides his younger self for his naivety, for believing he was "sanctified and blessed" to be able to fix the world. It appears he's just about given up on looking for meaning and revelation, but he can't bring himself to let go—he's put in too much exultation and adoration to let it end like this. "What now?" he asks, again and again, as the song nears its end. He may never get an answer. But he's learning to live with the question. – Jacob Nierenberg
Listen: Bandcamp
---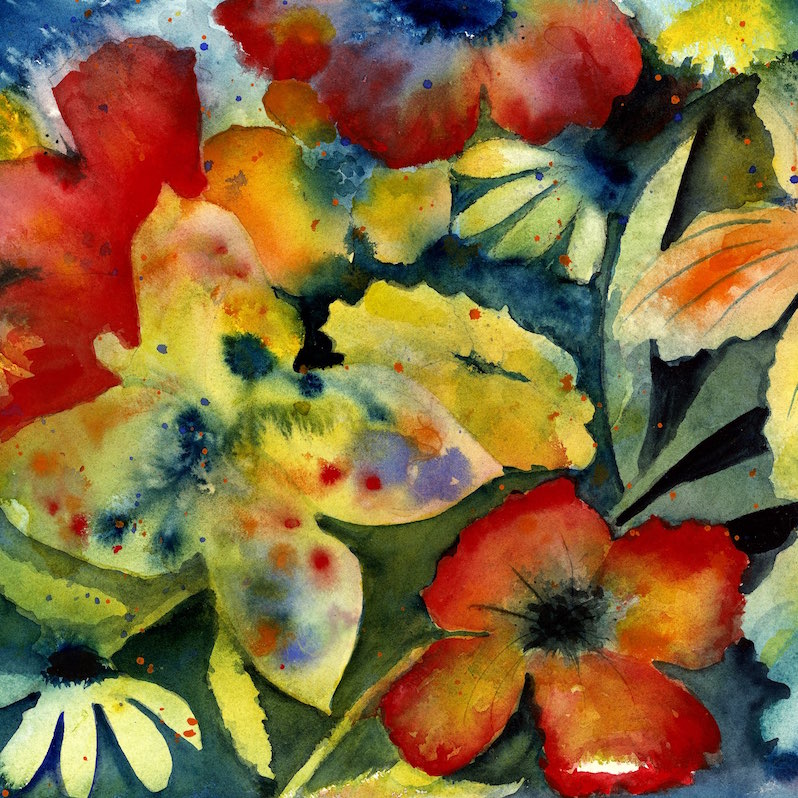 60. Adrianne Lenker – "Anything"
Adrianne Lenker knows texture. "Anything" is all texture; like denim, it's made up of a thousand little strands, but to experience it at all is to understand how they fit together. Two guitars merge into one, strumming and plucking becoming the sound of an instrument reaching out into the fourth dimension. It's full of s-sounds, resonant and slipping forwards, always. These are lyrics, yes, lyrics that are detailed and full of place, actually, but the images flash by like a car in the passing lane, just taillights on the highway as soon as you become aware of it. Of course, they all boil down to a simple premise: being with the person you love. There's no gossip or small talk or bullshit, just being. – Ben Cohn
Listen: Bandcamp
---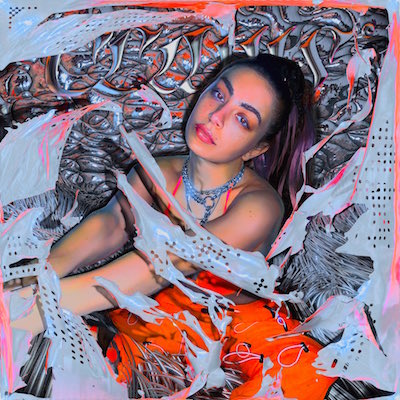 59. Charli XCX – "Claws"
There must've been a lot of couples who got stuck with each other in March when shutdowns hit ("love in the time of COVID," blah blah) and immediately realized they were gonna break up. This song is not about one of those couples. Written as Charli was trapped in quarantine with her boyfriend, "Claws"—with its Windows '98-damaged sonics (courtesy Dylan Brady, half of 100 gecs (50 gecs?)) and its affectionate lyrics, rhymes spilling from the end of one line into the start of the next—is one of the best love songs of the year because it's a specific kind of love song, capturing the oh-shit giddiness of realizing that the person you love is still the person you love, that you really did pick right. – Ben Dickerson
Watch: YouTube
---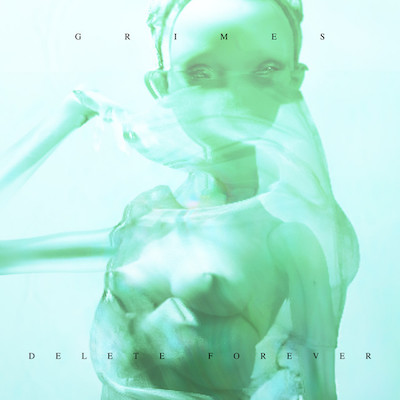 58. Grimes – "Delete Forever"
"Delete Forever" does what the best popular music does now: it blends styles that we don't always think would go together. With a bit of country (mainly in the backing instrumentals) and a bit of her usual alternative synth-pop style, this single deepens the darkness of her new album Miss Anthropocene. With lyrics about heroin, staying up all night and wrestling with demons, Grimes converts the loneliness of isolation to sound—confessional without being melodramatic. It's an anthem of internal strife and pain, examining the self in a place of solitude. – Konstantin Rega
Listen: YouTube
---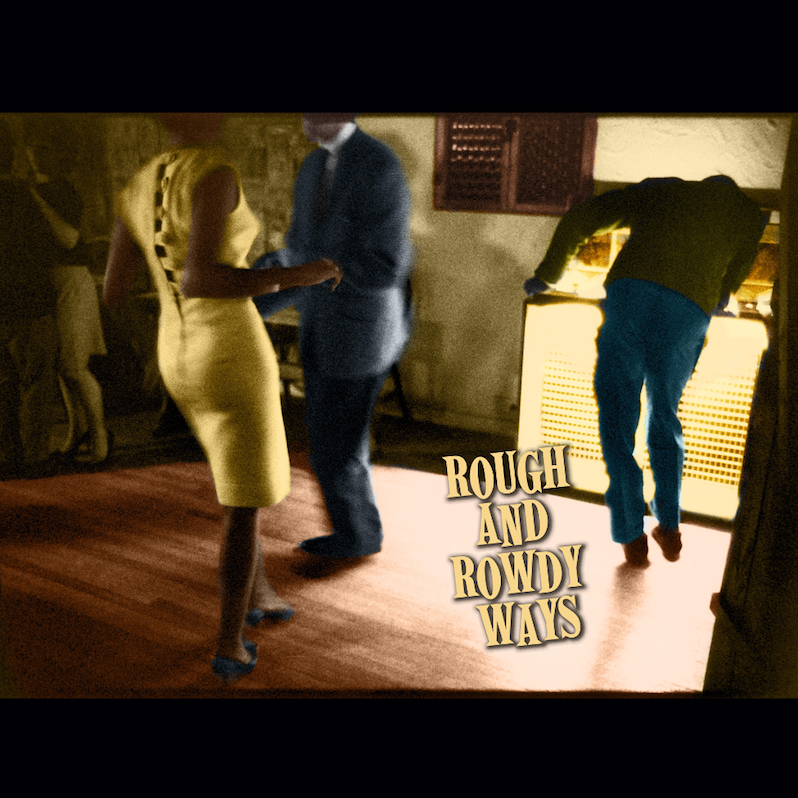 57. Bob Dylan – "Key West (Philosopher Pirate)"
This is Bob Dylan at his living-in-the-contradictions, nonchalantly self-mythologizing best. Dylan takes Guo Xiang's statement that "the previous me is not the present me" as far is it goes—not only does he reinvent himself day by day, he reinvents himself line by line. He dwells in the contradictions, plays "both sides against the middle," fiddling with the dials to get that pirate radio signal, in an environment-meets-conceptual-space outside of life and time. Yet he is also interested in the very in-time specifics of U.S. history. "Key West" is at once "the place to be/ If you're looking for immortality" as well as the retreat of artists and politicians and where the Fishtail Palm grows—it's both inside and outside of time and space, an imagined place that, like Dylan (a feature of Dylan's work, not a flaw), is content to contradict itself as needed. – Tyler Dunston
Listen: YouTube
---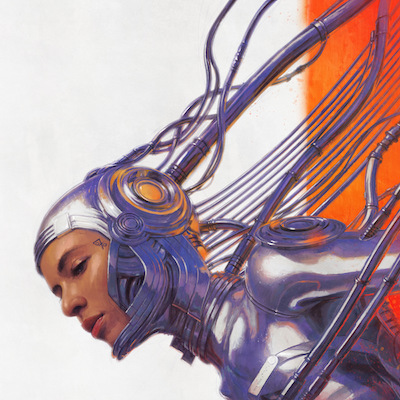 56. 070 Shake – "Guilty Conscience"
Bummer—you've just come home at 5 a.m. to find your girlfriend cheating on you. It's a tough break, for sure, but it's also kind of a relief. After all, you've been cheating on her, too—and since you caught her first, you're absolved of all that shame you've been carrying around. That's an unwieldy balance of emotions to squeeze into a four-minute pop song, but 070 Shake manages to blend heartsickness with liberation. Her voice, tinged with yearning but mostly clear and self-assured, stands out against the hazy nostalgia of the track's production, which sounds like it was ripped from a dusty VHS. The pain's already fading. In a little while, you'll forget why you were sad at all. – Sam Prickett
Listen: YouTube
---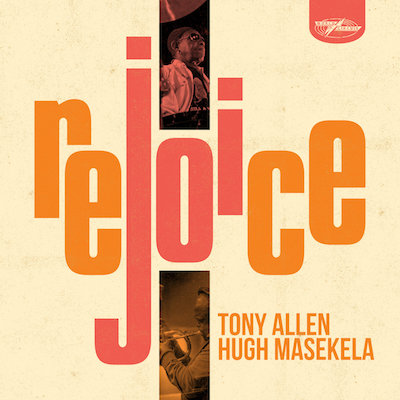 55. Tony Allen and Hugh Masekela – "Never (Lagos Never Gonna Be the Same)"
Recorded in 2018 (before Masekela's death) but not released until the beginning of this year, this song was originally intended to be a tribute to Afrobeat legend Fela Kuti. However, sadly, this track became a memorial of a different kind for its creators, as this year saw the loss of one of the world's greatest ever drummers in Tony Allen, who died in April aged 79 shortly after the album Rejoice was released on World Circuit. "Lagos never gonna be the same, never, without Fela," goes the chorus. And one can't help but feel that the world of music will never be the same either, without Allen and Masekela. – Sam Pryce
Listen: YouTube
---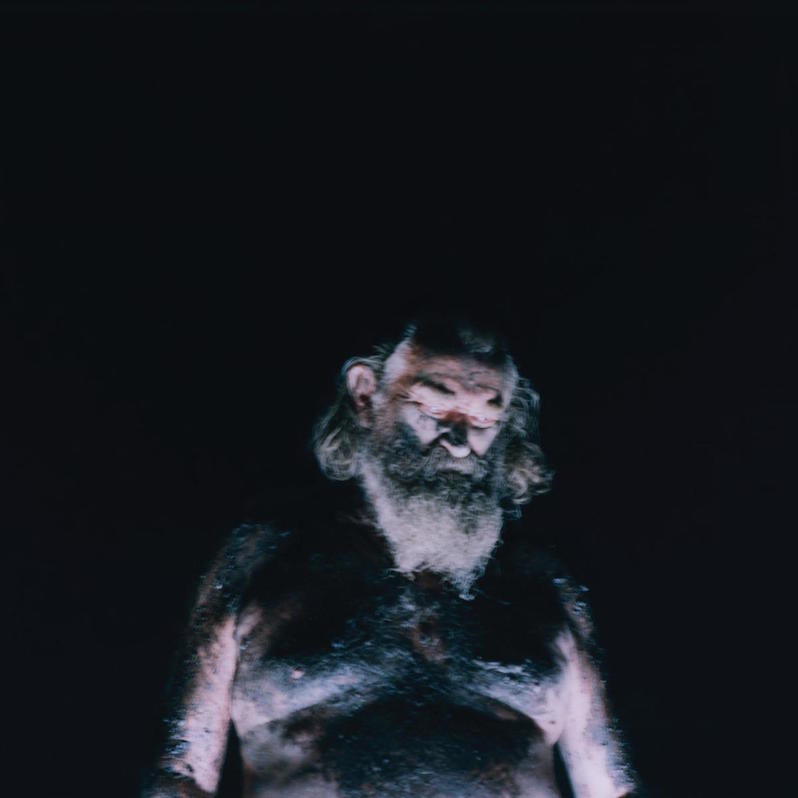 54. Nothing – "Say Less"
Wrapped up in a shawl of atmospheric agitation with grand aspirations, "Say Less" sits at an intersection of jubilant new wave and morose shoegaze. Its composition showcases the band's organic evolution at hand, introducing sparkling guitars alongside monstrous bass, crafting an unscalable wall of terror. But it sounds so damn catchy, loaded with earworms and appropriately muffled vocals seeping through the wall in a blanket of fuzz. It feels almost indebted to the early '90s alt-rock aesthetic, but its razor sharp production elevates what was already plenty appealing. An homage as much as it is a completely new exploration. – Brian Roesler
Watch: YouTube
---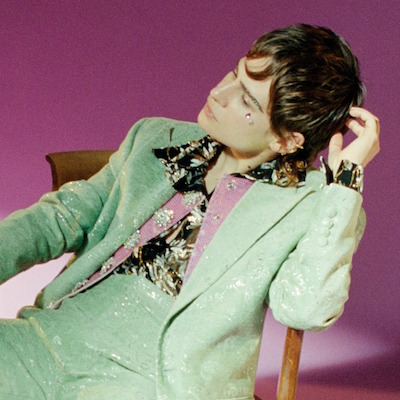 53. Christine and the Queens – "people, i've been sad"
Christine and the Queens' "people I've been sad" is more subtle than the title may suggest. It's all slow build, pushing a lurched, metallic drum pattern and shudders of synth bass into a song about disappearing and falling apart. By the end, Héloïse Letissier is singing in call and response with multiple versions of herself, deepened octaves below and Auto-tuned worlds away. The whole thing grows to massive proportions, somehow encompassing depression in a pop song. – Ben Cohn
Listen: YouTube
---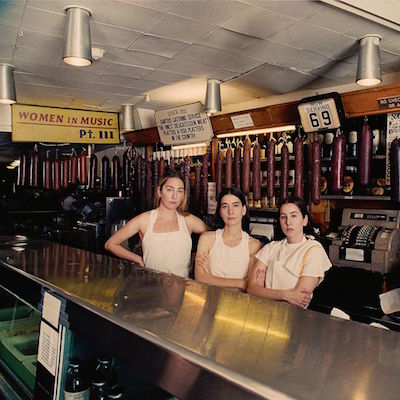 52. HAIM – "Gasoline"
HAIM has proven to be really great at encapsulating what it feels like to watch the sunset in Los Angeles. "Gasoline" excels most at this out of all the tracks on this year's Women in Music Part III, the trio of sisters carefully crafting a brand of rock that's all their own. It rocks so good you feel like you've joined HAIM's club, driving down the highway as the sky goes pink. Danielle's vocals are cheeky but strong, calling out the reality of the situation, but wanting to forget it all at the same time as she sings, "Go on and kick off your boots / in the passenger seat." Sprinkled with a bright piano line and rough guitar, there's a shimmering glow to "Gasoline," and it's easy to lose yourself in it. – Virginia Croft
Listen: YouTube
---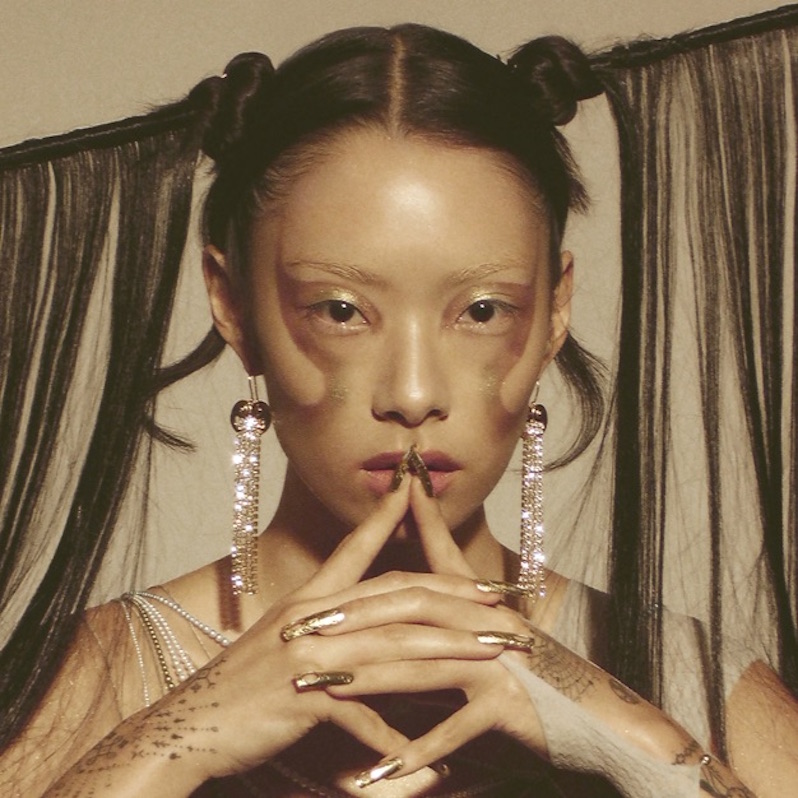 51. Rina Sawayama – "Bad Friend"
Was one of the best pop songs of 2020 about… the intricacies of platonic relationships? Rina Sawayama documents the parts of our friendships we remember, "hot, crazy, and drunk, singing our hearts out to Carly," but there's a lot of making plans and checking in we forget. Sawayama owns up to being bad at this part, in a vocoder-laminated chorus that comes out in one long breath like a confession. The song snowballs, picking up intensity and more instrumental flourishes, syncopated rhythms and chiming synths until the ending explodes in confetti, a party thrown for a lost friend. – Ben Cohn
Watch: YouTube
---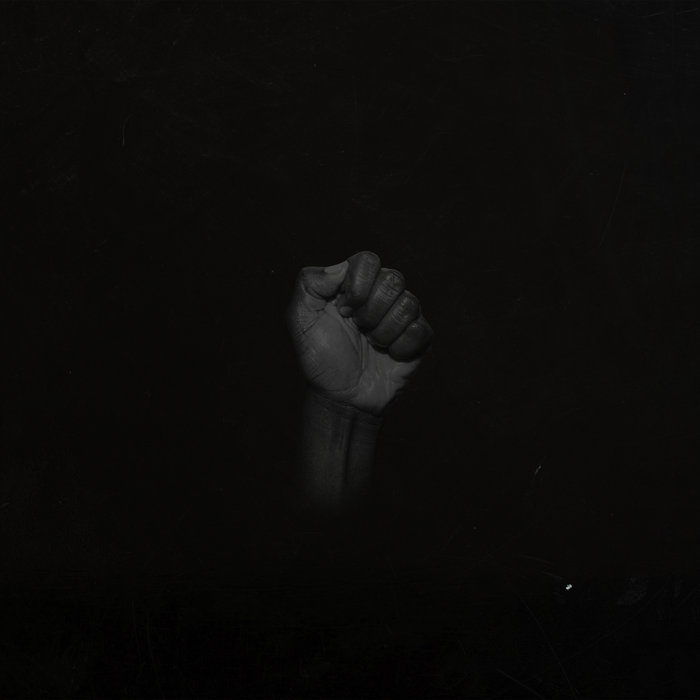 50. Sault – "Eternal Life"
"Eternal Life," a highlight from one of two albums the British group Sault released in
2020—Untitled (Black Is)—sounds at times like a psychedelic version of gospel drenched in heavenly synths (the following track is appropriately titled "Only Synth in Church"). And it shares with gospel the capacity to find measured hope amid sorrow—"Never too late for your dreams/ Even though life's not what it's promised to be." But to discuss the song outside of the context of the album, outside of the context of songs like the stunning "Wildfires," which features the lines, "Take off your badge/ We all know it was murder," would be insufficient. "Eternal Life," taken not only in the context of the album as a whole but also in the context of the tragically persistent realities of anti-Blackness, police violence, and systemic inequality, takes on new power and meaning. – Tyler Dunston
Listen: Bandcamp
---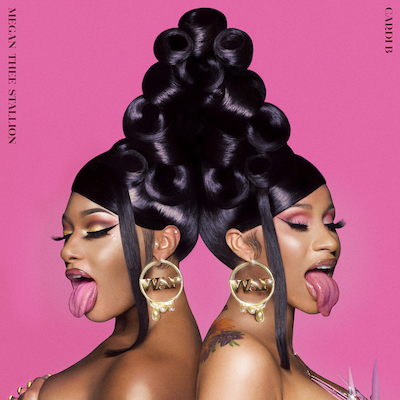 49. Cardi B and Megan Thee Stallion – "W.A.P."
For a society and, frankly, a genre that at least on the down-low had previously fallen head over heels for ladies demanding licks of both their pussy and their crack, when did it become fashionable again for them to get canceled over it? Parking a Mack truck in a little garage is a great metaphor for the sheer amount of the nonsense Cardi, Meg, fans, and contemporaries had to compartmentalize this year. (Let alone the last 4. Let alone the last 400.) Between the verbal flow of our conquering heroes and the acts of liquid courage to which they aspire, it's clear that a fucking lot of you ain't ready for this jelly. Or any jelly, really. – Adam Blyweiss
Watch: YouTube
---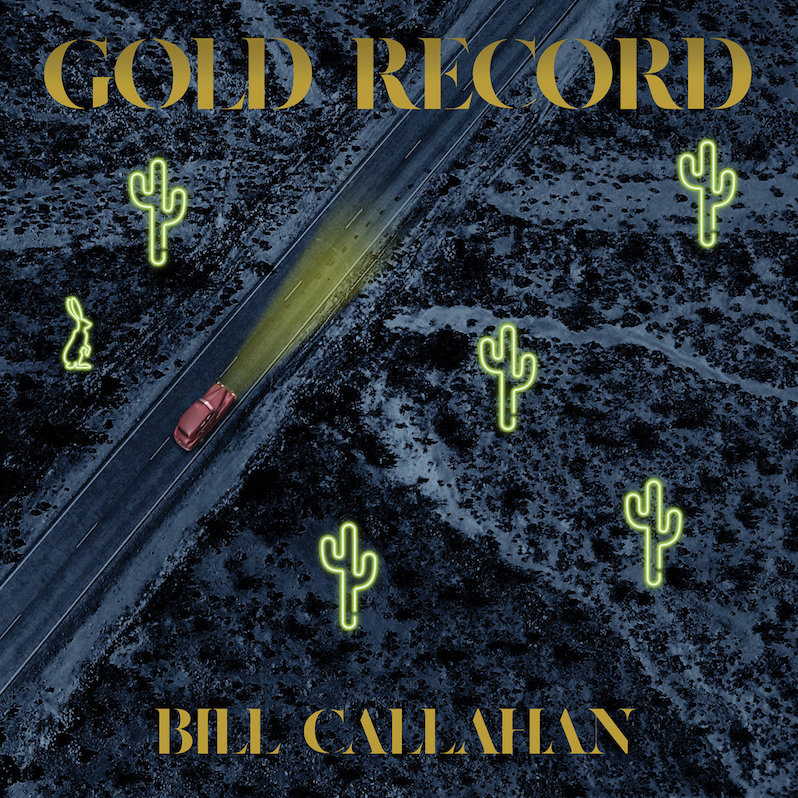 48. Bill Callahan – "35"
Bill Callahan's Gold Record is composed of quiet moments of grace, warmth and sadness. Callahan offers some awkward advice to newlyweds, a couple take in a young man that reminds them of their dead son, Ry Cooder doing yoga—they're all snapshots of humble, everyday things that touch upon a humanity we don't always see. Album standout "35" is no exception, opening with the realization of someone who seems to no longer have the thirst for art that conforms to his worldview: "I can't see myself in the books I read these days/ Used to be I saw myself on every single page." He takes stock of who he was and where he's been, looks up to the moon, reminisces about a love, but he reaches a proper conclusion in only the third of eight verses: "Tired eyes wander into their own sight/Leaving a body unscripted and forced to improvise." It's not the sense of wonder or curiosity that he's left behind, only the well-worn paths he no longer feels compelled to tread. – Jeff Terich
Listen: Bandcamp
---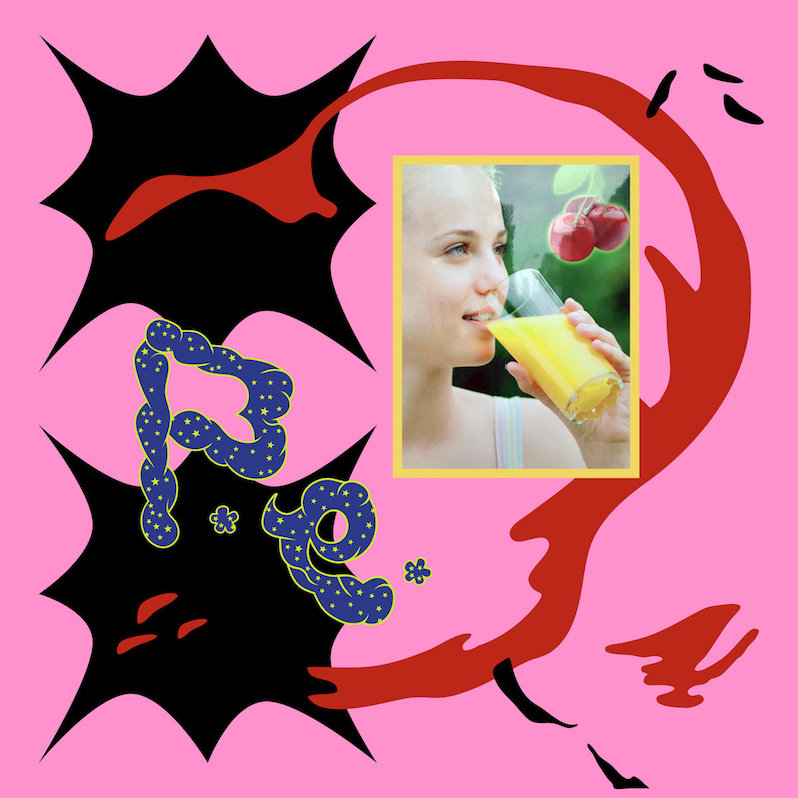 47. P.E. – "Pink Shiver"
P.E.'s masterstroke mix of jagged industrial noise and understated pop made a remarkable impact across their debut full length earlier this year, but it's "Pink Shiver," the band's signature take on the summer jam, that has radiated its way onto our year-end favorites. It sounds unlikely for the group to ever get to the point of "anthemic" while listening to Person. That is, until, the record's eleventh track, when all preconceived assumptions come tumbling down with Veronica Torres' sweetest vocal hooks and an infectious sax-driven stomp. "Pink Shiver" flips the script on the band's harsh no wave offerings, a slice of pop heaven on P.E.'s caustic first outing. – Patrick Pilch
Listen: Bandcamp
---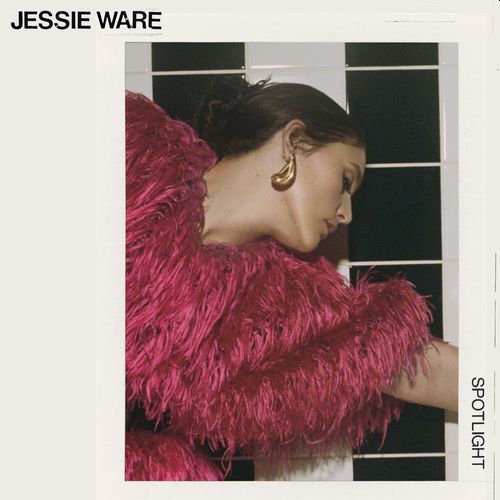 46. Jessie Ware – "Spotlight"
It's easily forgotten that Jessie Ware first earned notice not as the neo-R&B ingenue of 2012's "Wildest Moments" but as a regular vocal presence of the late aughts U.K. dance scene. "Spotlight," the lead single from Ware's fourth album What's Your Pleasure, exhibits clear nostalgia for that sound, with her ever-forceful vocals gliding over a tremendously funky backbeat and intermittent trills of disco-style orchestration. While Ware has been settled down for years (and spends almost as much time on her food-centric Table Manners podcast as she does making music), she effortlessly conjures the euphoria of late nights and the lustful hunger often fueling them: "And if a touch is just a touch, then a touch isn't enough/Tell me what it means, tell me you're in love." – Liam Green
Watch: YouTube
---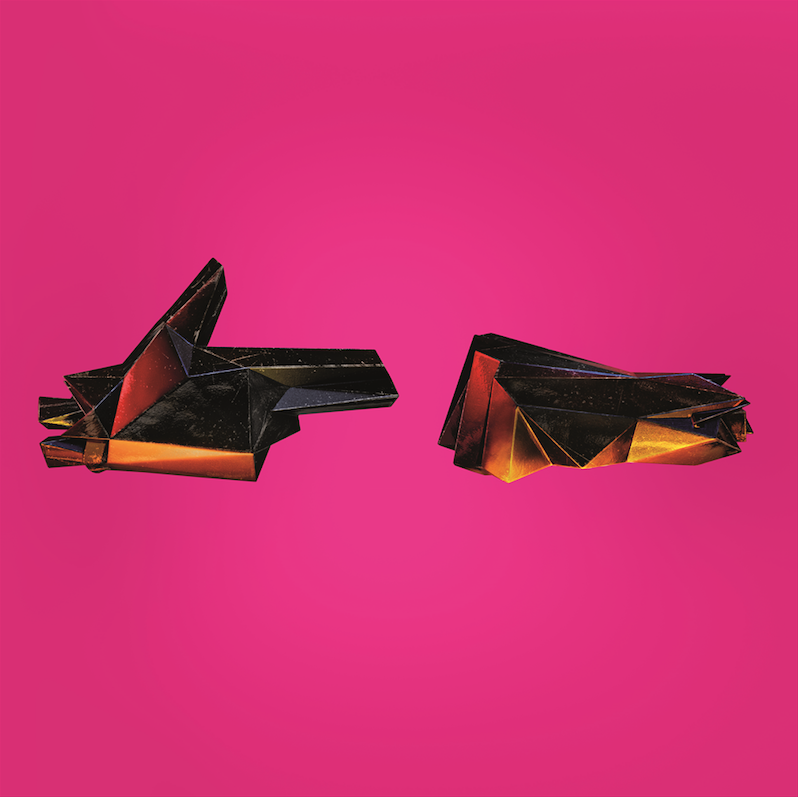 45. Run the Jewels – "yankee and the brave (ep. 4)"
The lyrics of "yankee and the brave (ep. 4)", the leadoff track from Run the Jewels' RTJ4, are a case of truth in advertising. Killer Mike really did have the block hotter than sauna all summer; he did not, in fact, have to put that on his motherfuckin' momma, because the fact of the matter is you believe every word he spits at you. This anthem sets the tone for the ferocious fourth installment in the hip-hop duo's catalog, needing only to turn on the news for inspiration, which is why this song resonated so soundly when they dropped it, right in the middle of a summer of protest, anger and frustration. Mike and El-P are not just mumbling ego fueled fantasy at you, but delivering what Mike himself once dubbed, "the opposite of bullshit." – Wil Lewellyn
Watch: YouTube
---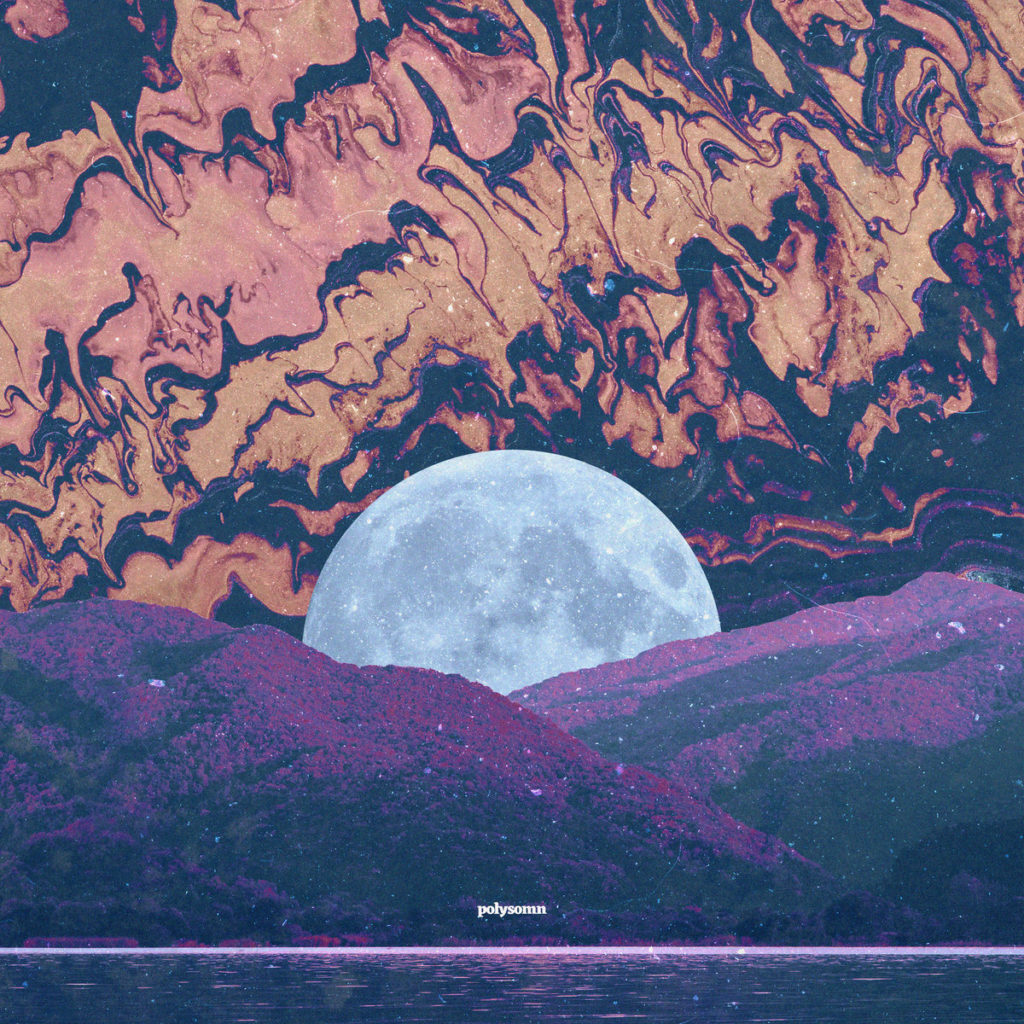 44. Kairon; IRSE! – "Psionic Static"
Psychedelic rock is typically at its best when amplifying the drama and opening up unexpected portals to places unknown. Sure, long strange trips are great, but how about brief, sudden and highly disorienting ones? The leadoff track from Polysomn, the new album by Finnish mind-benders Kairon; IRSE!, teases an awe-inspiring cosmic wonder only to kick into warp drive and unleash a barrage of heavy metal guitars and chemically altered observations: "Unseen shapes and contours in my vague reveries." Yeah, that pretty much covers it. – Jeff Terich
Listen: Bandcamp
---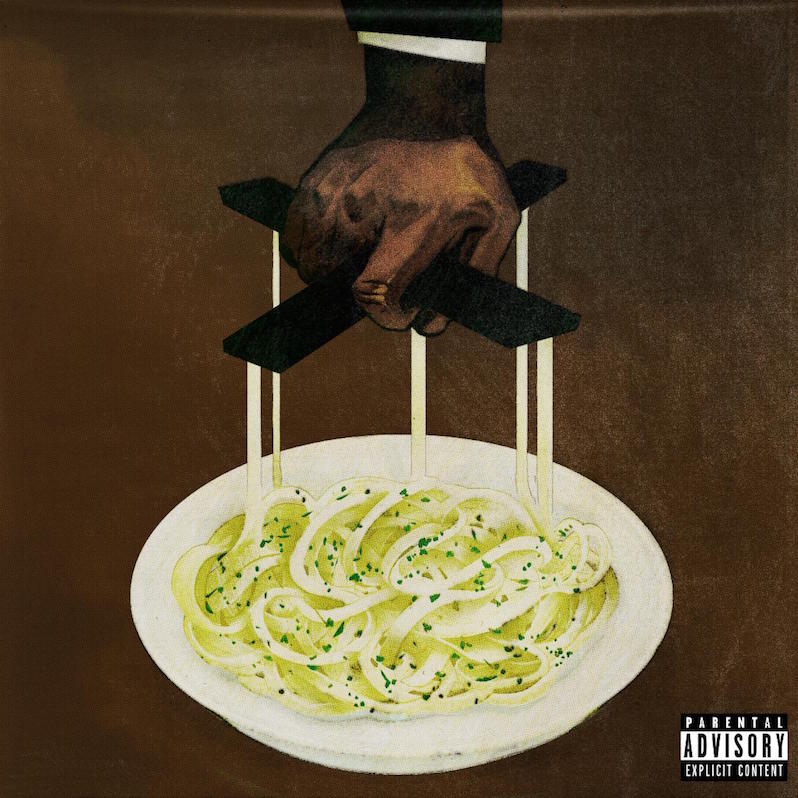 43. Freddie Gibbs – "Something to Rap About" [feat. Tyler, the Creator]
This Side B track from the excellent Alfredo sees The Alchemist lay down a slow-roll groove, with gentle strings and a lazy, jazzy guitar strum, that lends Gibbs' cocaine-circus tales a wistfulness and ease they often don't carry; "God made me sell crack so I'd have something to rap about" reads as a joke, if a dark one, and though that lyric gives the song its title, the operative line comes later, nostalgic and optimistic at once: "I'm tryna lie to '93 and see the old me." And after Freddie's done, Tyler, the Creator lets loose a long, luxury-eyed verse, sounding right at home, comparing the beat to "the boat [he hasn't] bought yet." And, man, the rap underground is so goddamn weird now. It's so fun that these three extremely different guys actually do turn out to have common artistic ground. – Ben Dickerson
Listen: YouTube
---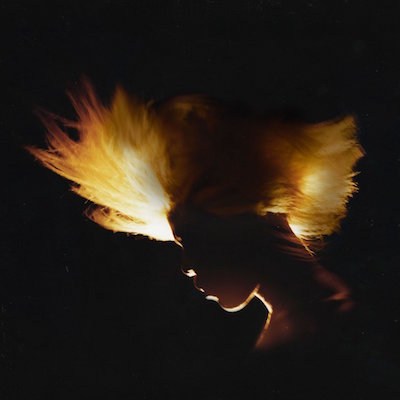 42. Yves Tumor – "Kerosene!"
"Princeian" is not a term to throw around. Any writer who slaps that label, that comparison onto an artist is putting a heavy burden on the music itself. But it can't be overstated how Princeian "Kerosene!" is. That's to say it's full of his spirit, but also that it fucking rips. If that's not convincing enough, go to 1:26, when a swinging organ and Motown drumming gives way to a flaming guitar solo, an electric sound hot to the touch and as brutal as a punch to the jaw; you'll have the imprint of skull rings on your cheek for days. The drumming fills in every empty space it's not supposed to, angular and fighting for dear life. Sean Bowie and Diana Gordon wail devotionals at each other, exposing us to a scene far too intimate to witness. "Kerosene!" makes me feel like a kid just discovering rock 'n' roll again. There's a reason the title has an exclamation point. – Ben Cohn
Listen: Bandcamp
---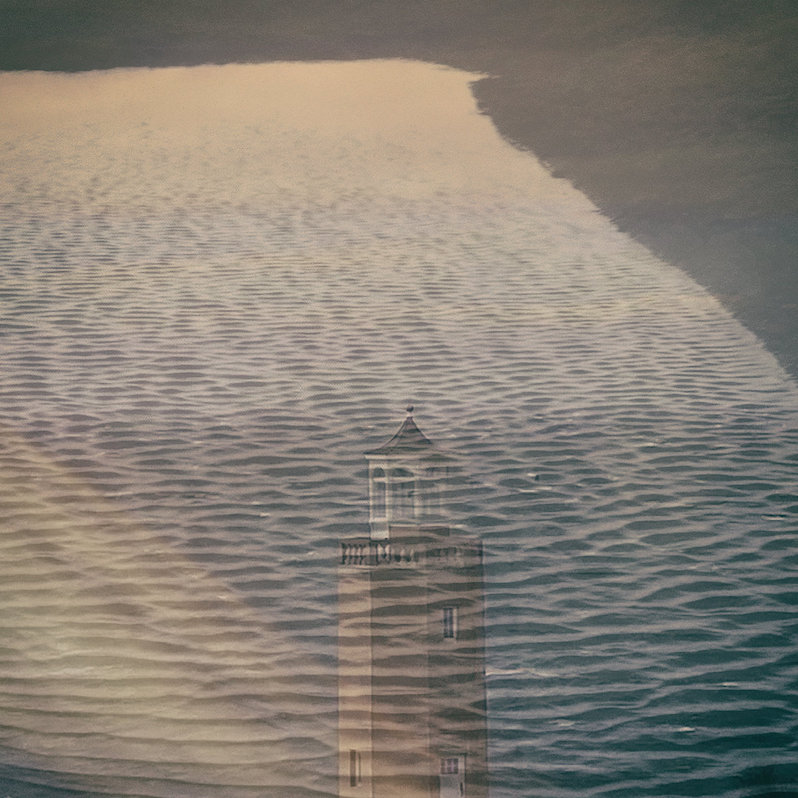 41. Gunn-Trucsinski Duo – "For Eddie Hazel"
Contradictions abound in Gunn-Trucsinski Duo's music. They're a duo, yet their music is vast and voluminous. They're earthy and grounded, yet always exploring space beyond our reach. These contradictions are also what make a track like "For Eddie Hazel" feel like a work of magic. A tribute of sorts to the late Funkadelic guitarist, "For Eddie Hazel" doesn't borrow his style so much as offer a joyful permutation on the intensely searching solos of "Maggot Brain." Steve Gunn's guitar work spirals out into the upper stratosphere while John Trucsinski's drumming prevents it from floating too far out into space, their tension holding together a powerfully celebratory moment of pure expression of life and sound. It's a reminder of the kind of wonder that guitar-based music can still provide, even after we might think we've heard it all. – Jeff Terich
Listen: Bandcamp
---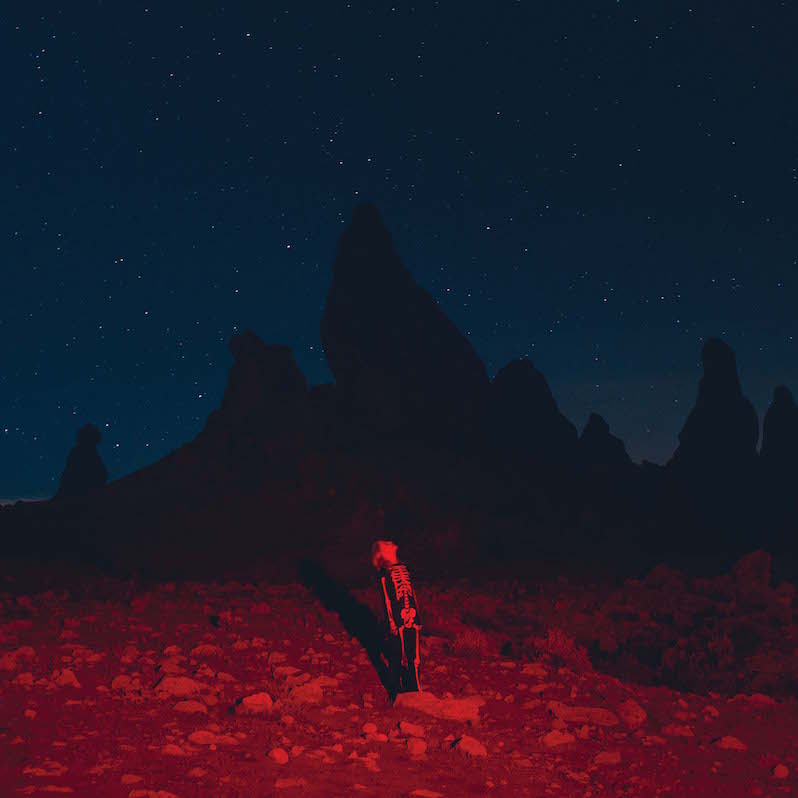 40. Phoebe Bridgers – "Graceland Too"
Therapeutic and cathartic, "Graceland Too" elicits an overwhelming emotional reaction, brought on by Bridgers' honest and raw vocals, and an almost heartbreaking fiddle part played by Sara Watkins. It's a beautiful take on folk music, even a little country, made just a little more sad by Bridgers' painfully realistic reflections. Joined by her boygenius bandmates Julien Baker and Lucy Dacus on the chorus, the trio of voices bring their life experience to their performance, singing with a resilience and strength they've perfected. Their voices melt together with nostalgic mandolin and pump organ parts, providing moments of reassurance that if "she can do whatever she wants to do," you can too. – Virginia Croft
Listen: Bandcamp
---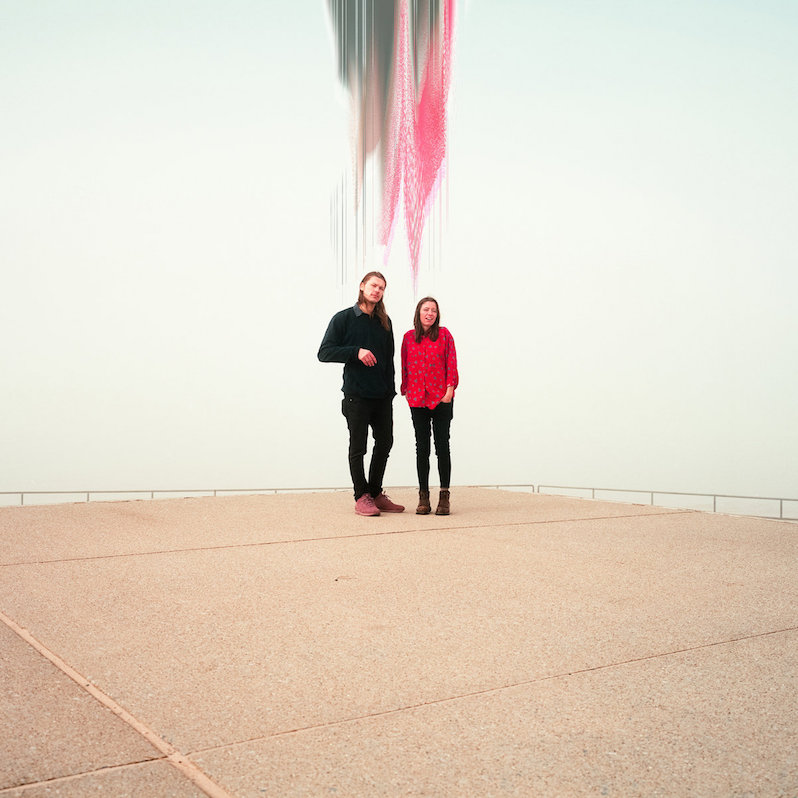 39. Ratboys – "Look To"
Ratboys underwent an expansion on this year's Printer's Devil, adding two more members and turning up the distortion to yield a sound more in line with the hypercharged grunge-pop of Charly Bliss or vintage Rilo Kiley with a thick coat of fuzz. On standout track "Look To," that urgent indie rock blowout underscores a meditation on the kind of doubt and uncertainty that's plagued just about everyone in their early twenties who hasn't been published in a Forbes list. "I don't wanna choose, I just don't know who to look to," sings Julia Steiner in one of the album's biggest and best hooks. But for all the vulnerability and ache she projects, there's a confidence and power behind her as the band's guitars blaze away. The doubt might linger, but the booming anthem seems to suggest another story: it's cool, she's got this. – Jeff Terich
Listen: Bandcamp
---
38. Destroyer – "Crimson Tide"
Dan Bejar's spent the last few years painting prismatic portraits of a decadent society in bad decline. Lest we think that bleakness had reached its apex with 2017's ken, Have We Met opens with buckets of blood. "Crimson Tide" hits with a "vile promenade" of grotesque opulence—domesticated vultures, dead rich runaways, Satan-worshipping actresses—all filtered through Bejar's deadpan sneer. It's a particularly grim portrait of a world perfectly content with its slide into decay. It's also one of Destroyer's most upbeat, danceable tracks to date, an atmospheric number that cribs from new wave and synth-pop. If the world's going to shit, might as well have some fun. – Sam Prickett
Listen: Bandcamp
---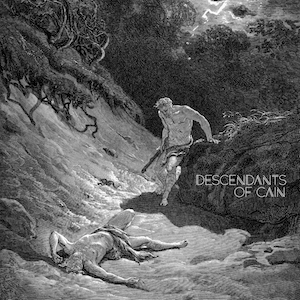 37. Ka – "Unto the Dust"
What's special about Ka, the great Brownsville rapper and storyteller, is how his terse, burnt-ember rap pulls the listener inward—I always find myself with my eyes closed when he speaks, my mind drawn in different directions but anchored to his deep murmur. "Unto the Dust"—with its five-note bassline punching hard on the 2 and 4, a low organ looming above it—is a sterling example of Ka's style and a gripping contemplation of the violence and trauma of his youth and of the violence and trauma imposed upon many young Black men. He embodies that violence just as he questions it and mourns those lost to it, his sadness ("Friends and foes dying, no lying, grew up fighting gladiators") giving way to anger ("Mommy preached peace, but in grief, I'm my papa's son"). It's hard to pay attention to much else when songs like this are playing. – Ben Dickerson
Watch: YouTube
---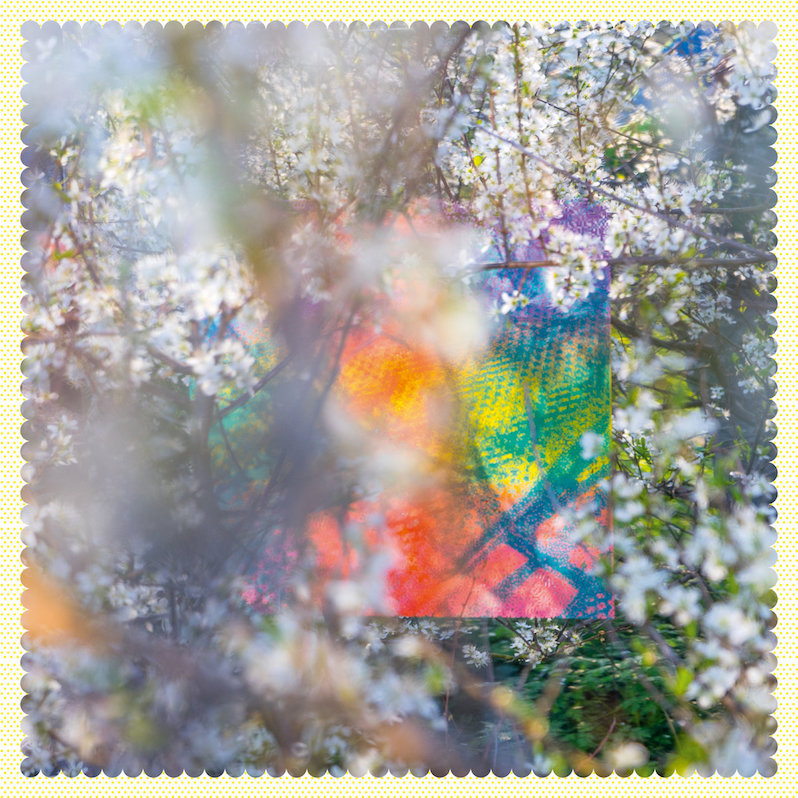 36. Four Tet – "Love Salad"
Kieran Hebden is the best there is at making club-worthy bangers composed of parts that seem incredibly fragile: gentle plucks of strings, twinkles of keys, glassy objects that probably shouldn't be left out of their display case for too long. "Love Salad," the longest and most climactic track on this year's Sixteen Oceans, doesn't break that pattern but rather leans into the contrast—delicate bits of melody catching rays of sun against a steady beat shuffle as throbbing EDM arpeggios rise up in the background, offering a boost of power beneath a moment of gentleness and intimacy. The only dance music we've had in 2020 is the kind that we can enjoy alone; it's a wonderful thing when it can radiates as much warmth as "Love Salad" does. – Jeff Terich
Listen: Bandcamp
---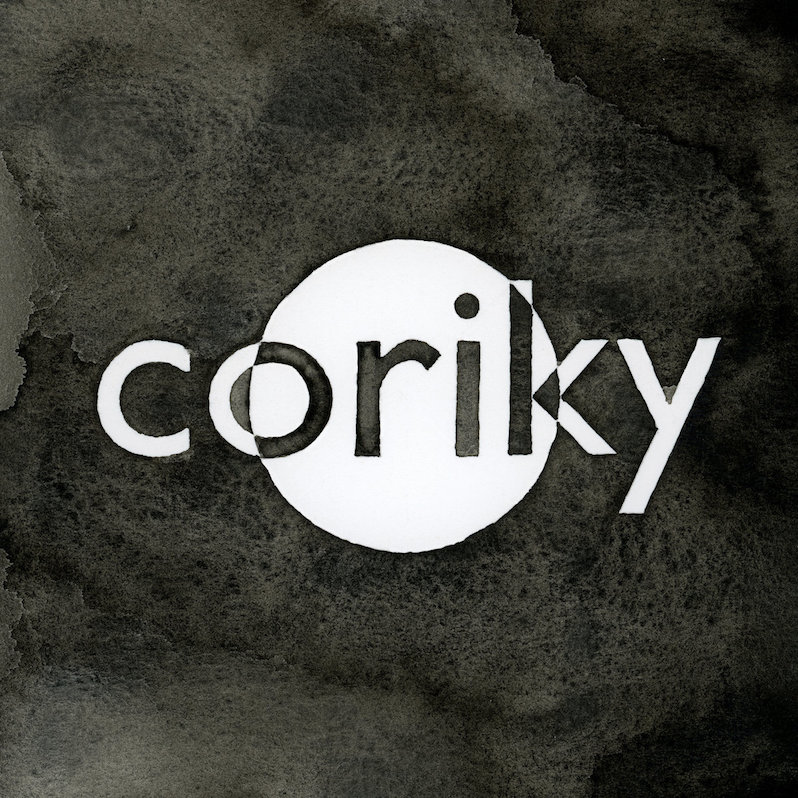 35. Coriky – "Clean Kill"
The opening track from the debut album by Coriky—featuring one-half of long-dormant post-hardcore icons Fugazi—is a reassuring intro. It's the kind of song that soothes the soul during troubled times by filling the Fugazi-sized hole in your heart. The signature tension coasting along the subtle melody has an air familiarity, with all the dynamics that went quiet after Fugazi went on hiatus, but with a more mature spin. It's OK—2020 might suck but at least Ian Mackaye is making new music again. – Wil Lewellyn
Listen: Bandcamp
---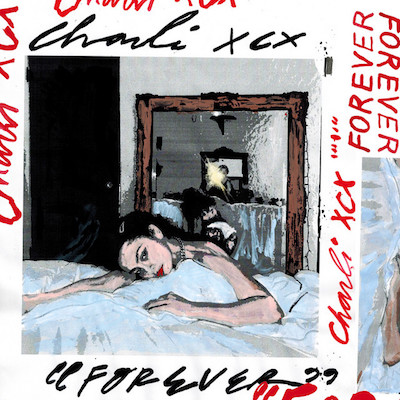 34. Charli XCX – "Forever"
Charli XCX has never sounded more sincere than she does on "Forever." Composed and recorded entirely in isolation, the verses sound like staticky transmissions sent from one quarantine home to another. They're simultaneously lonesome and sweetly nostalgic, awash with clean synth chimes and windy, overblown bass. The song progresses through an intimately kaleidoscopic stream of consciousness, reminiscing on life before March 2020 to the hope of a world beyond the pandemic. The music is fraught with tension, not because it's Charli's most complex or aggressive track, but because she knows that despite all the ways quarantine will warp us, alone and independent of our loved ones, we all need reassurance. That despite the distance we're all aching to reconnect in whatever form we take at the end of this horrible year. – Dakota Joyce
Watch: YouTube
---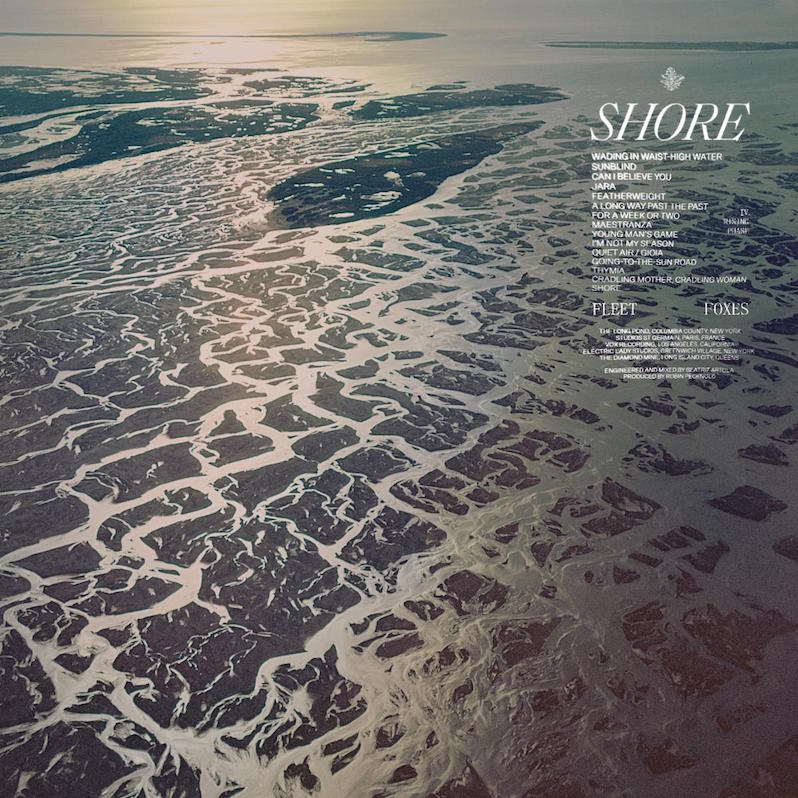 33. Fleet Foxes – "Sunblind"
I am writing this the day after Thanksgiving, and one of the things that I have been the most thankful for in 2020 has been music. In particular, I am thankful for Shore, Fleet Foxes' luminous fourth album, which is as much an act of hopeful resistance as it is a collection of songs—every one of which seems to glow with warmth and gratitude. Nowhere is the glow warmer than on "Sunblind," Robin Pecknold's paean to musicians no longer living, whose influence lives on in him: Elliott Smith and Richard Swift take their rightful place alongside Paul Simon as great American songwriters ("Either/Or and The Hex for my Bookends"), while David Berman's masterpiece American Water is likened to an inland ocean for its depth and beauty. These artists, among so many others, are the "only way I made it for the longest time," Pecknold confesses, "but I'm loud and alive, singing you all night." The song feels like a gift, to the very idea of music as a gift—one we can all treasure. – Jacob Nierenberg
Listen: YouTube
---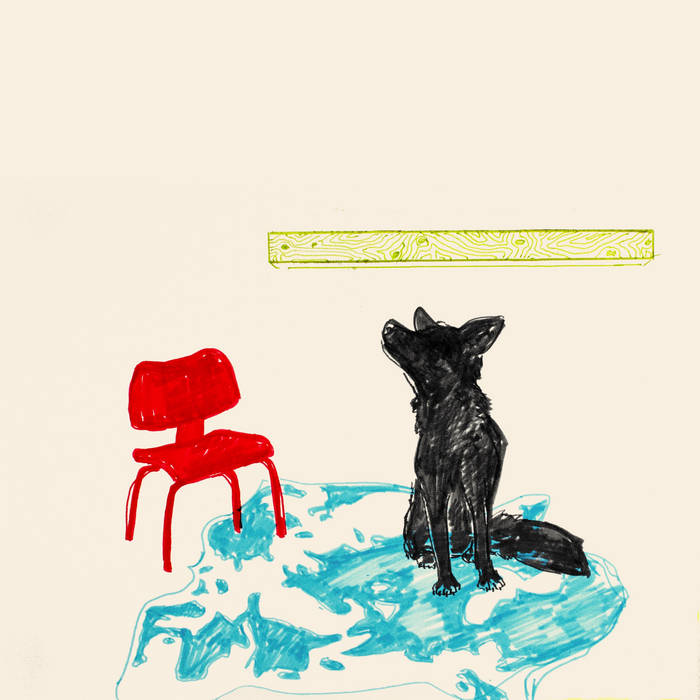 32. Dogleg – "Kawasaki Backflip"
With "Kawasaki Backflip," the blowing-the-door-off-its-hinges opener to their killer new album Melee, Dogleg are here to deliver two minutes and twenty-four seconds of driving indie rock. It's perfect music for enjoying in a dingy rock club as you sweat on 100 of your closest friends. Which makes it all the more of a shame we can't crowd around the stage and yell the lyrics back at them—you know, because of a global pandemic. Which is a bummer, because this song is an absolute perfect distillation of vintage emo guitar rock, and I can only imagine that they really wanted to play it for us all year long. Fingers crossed for 2021! – Adam P. Newton
Listen: Bandcamp
---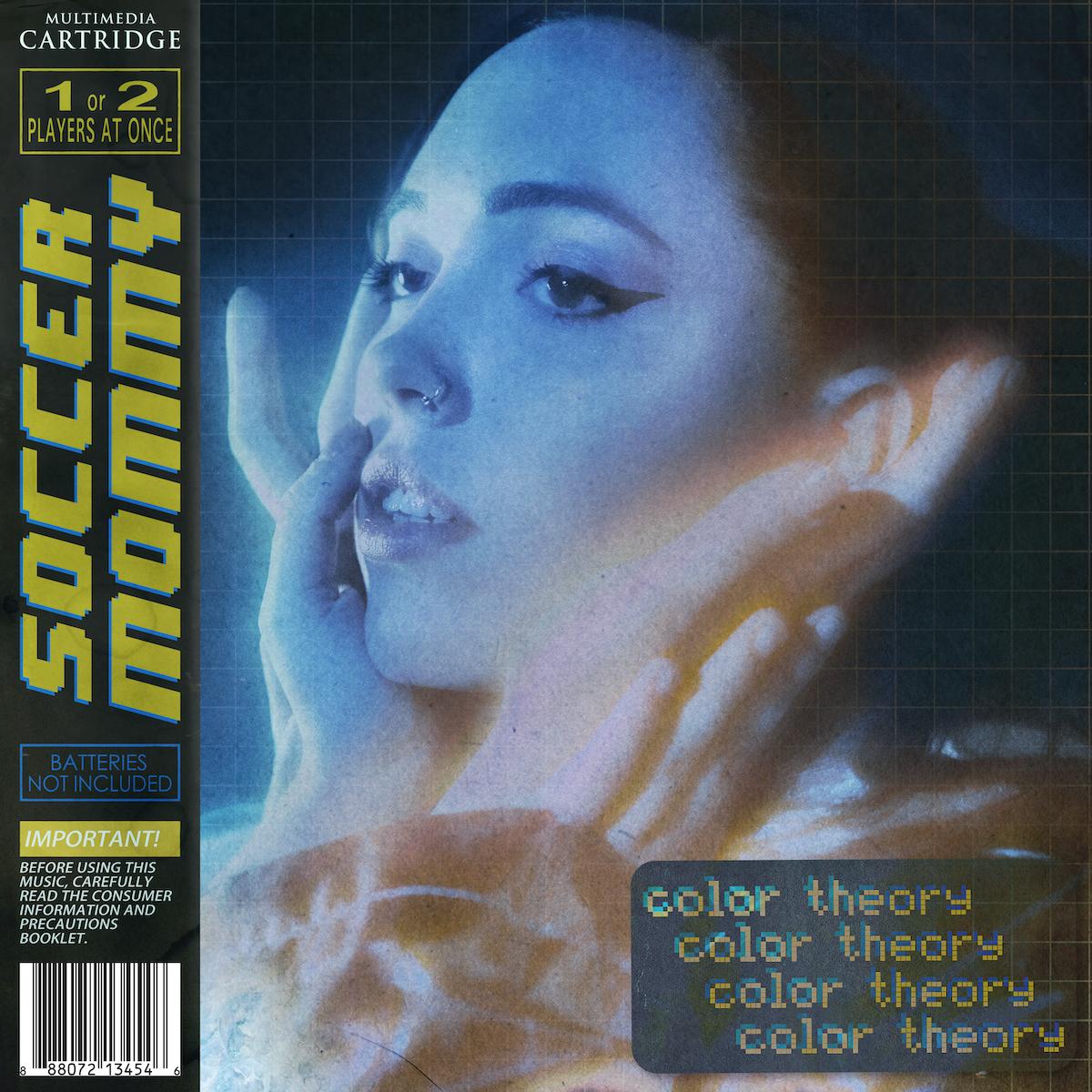 31. Soccer Mommy – "circle the drain"
Rarely has a pop song about crippling depression sounded so sunny as "circle the drain" does. The highlight from color theory finds Sophie Allison singing lines like "Everything just brings me back down to the cold hard ground, and it keeps getting colder" and "I think there's a mold in my brain spreading down all the way through my heart and my body" over a guitar riff fit for a Lindsay Lohan movie soundtrack. The titular line appears in the hook: "Watching my heart go round 'n round / Circle the drain, I'm going down," juxtaposed with a goofy sound effect of bubbles rising from a drain. This playfully jarring contrast of darkness and light is a striking bit of genius that demonstrates Allison's continued growth as a songwriter. – Emma Bauchner
Listen: Bandcamp
---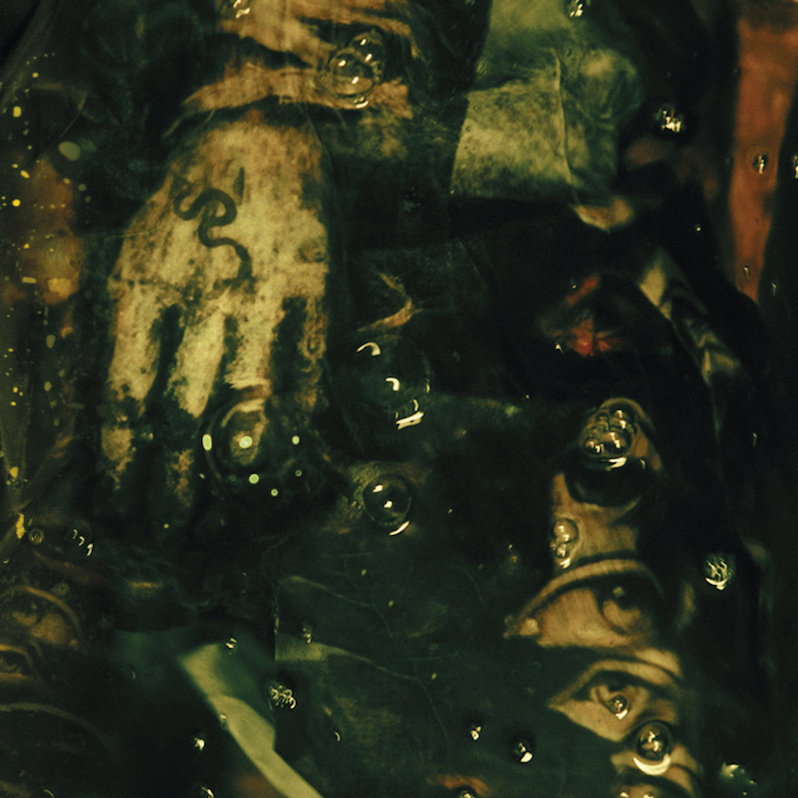 30. Oranssi Pazuzu – "Kuulen ääniä man alta"
While it has been arguable for while now whether Oranssi are best understood as a black metal group, it is somewhere in the midst of the churning, psychotic dancehall madness of "Kuulen ääniä man alta," like an electronic Afrobeat being battled by the members of Can and Tangerine Dream in a mad and very German alliance against the London underground, that doubt disappears. They have done what many great bands before them have done and used black metal as a method and a vehicle to somewhere else. "Kuulen" is the open door no longer deniable, the path forward. – Langdon Hickman
Listen: Bandcamp
---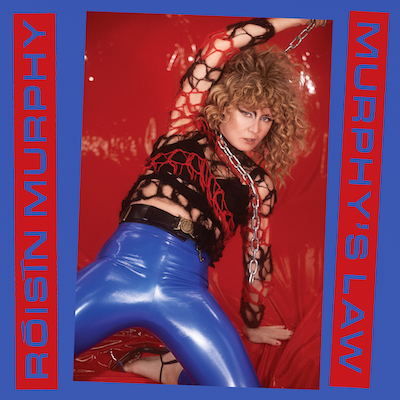 29. Róisín Murphy – "Murphy's Law"
Gimme all the handclaps. Gimme all the sultry contralto. Gimme all the ABBA. This glittering slow-burn of a song swoops and slides across the dance floor in my mind's eye with an ambling energy rooted in syncopated keyboard stabs. And when the chorus kicks in, my imagination happily dons a pair of sparkling roller skates and starts dancing in ways I certainly can't in real life. It's everything you might want in a disco revival without going completely over-the-top. – Adam P. Newton
Listen: YouTube
---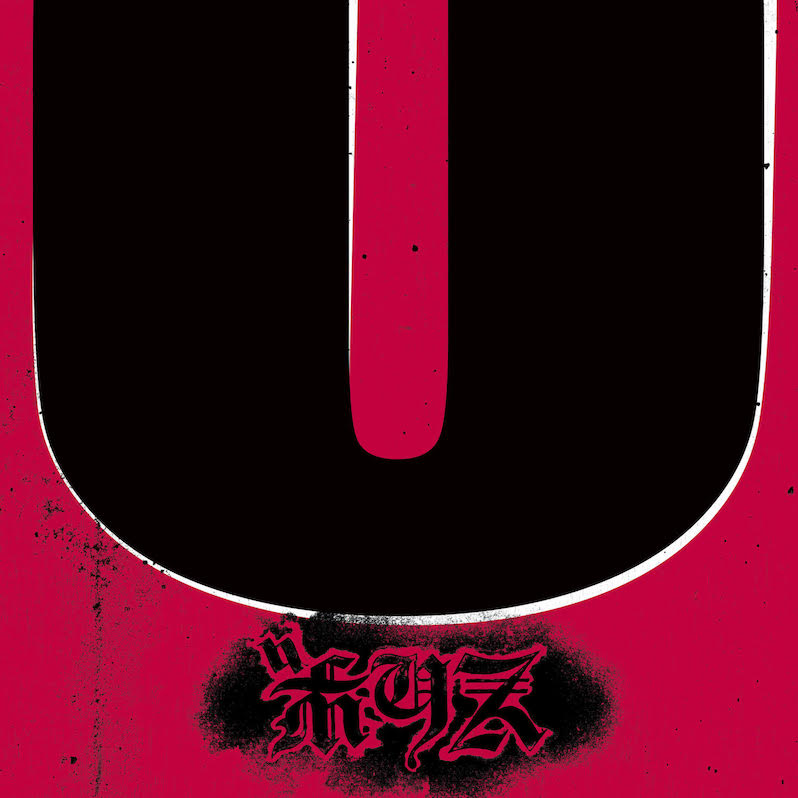 28. Boris – "Loveless"
Boris are unpredictable as ever, dwelling in contradiction and amalgamation, not so much blending styles as shifting between them like a mosaic pattern. "Loveless" is the grand finale of Boris' surprise new album NO, proceeding in three distinct acts: the classic groovy sludge opener, then a raucous d-beat hardcore ripper like much of the rest of the album, and finally a hazy melodic doom outro. It serves as a cheeky kind of career recap, proudly surveying the ground covered on previous releases, and reminding us that not only can they write a whole hardcore album in just a few months but that even something as straightforward as Boris doing hardcore is always more than what it appears to be on the surface. – Forrest James
Listen: Bandcamp
---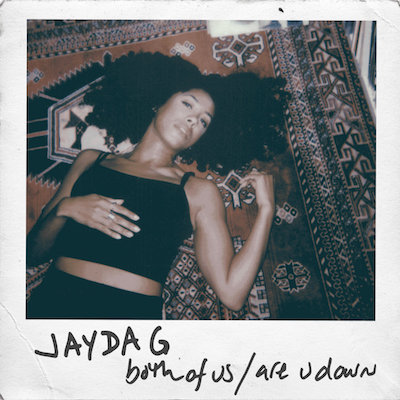 27. Jayda G – "Both of Us"
Raised in deepest, darkest Canada, Jayda G has not-so-quietly constructed a solid resumé of club singles, remix victims and festival slots, ultimately connecting her with the mighty Ninja Tune label. This half of a two-song EP from the summer finds ecstatic Chicago house piano piled onto the clipped oompah of UK garage, which in turn lifts up the gasped drama of Jayda G's own trip-hop vocals. The track even slows to a syrupy quiet-storm breakdown of which Donna Summer would be proud. "Both of Us" finds the future in the past and vice versa, and slaps regardless of which direction it takes. – Adam Blyweiss
Listen: Bandcamp
---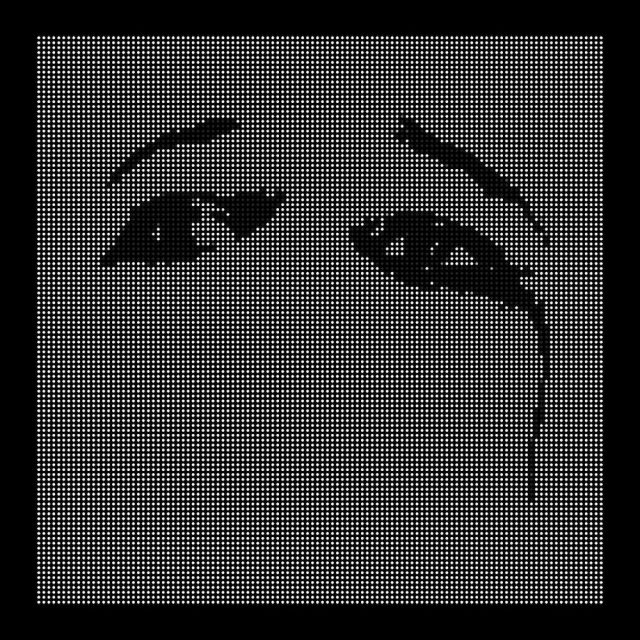 26. Deftones – "Genesis"
Our choice of this, the opening track of Deftones' absolutely massive Ohms, is more a way of confirming the band's own choice of using this to lead off such an incredible record. This does what every great opening track does: it is overture and thesis, dream pop and post-metal and post-hardcore bleeding together into that perfect Deftones mixture, announcing a record every bit as good as Diamond Eyes, Koi no Yokan and even the venerable White Pony. Gore may have shaken the faith of some (not me, mind you), but by roaring triumphant cathartic return of the chorus at the end of this song, all doubt was gone and our hearts were ready to receive. – Langdon Hickman
Watch: YouTube
---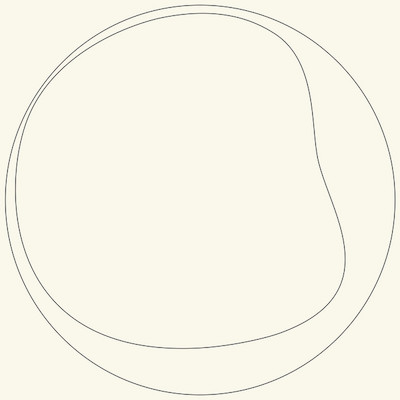 25. Kelly Lee Owens – "Night"
Kelly Lee Owens' debut album contained songs that bumped softly and agitated without aggression. They weren't bangers so to speak—her beats always rode the line between ethereal and corporeal. "Night" is proof of how much has changed in three years, gradually building up from a misty, oblique opening into an intensely physical techno grind. Its early layers of synths drift away like steam rising from the street's surface, and what's left is all rhythm, all mechanical heartbeat. Like all the best songs in her repertoire, it's a journey to get there, Owens teasing the payoff with repetitions of the line, "It feels so good to be alone," but once there, it's a cleansing, high-impact exercise in shaking the demons out. Dance party for one: You're on the list. – Jeff Terich
Listen: Bandcamp
---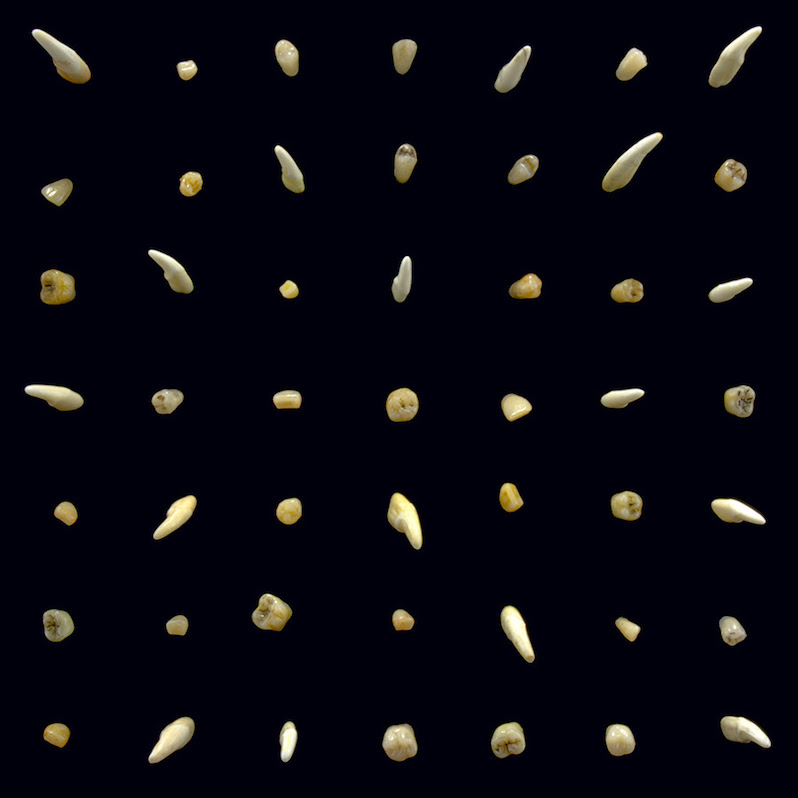 24. clipping. – "Say the Name"
One of the things that can make a great horror story is the sense that you know the story already, that you know what you dread and that you're right to dread it. So, this song, in which clipping. adapt the extremely good and urban legend-centered Candyman as rap music, is successful because it considers the mechanics by which it's retelling the story of Candyman and uses rap music—which, of course, has its own rich tradition of interpolation and recitation ("You love to hear the story, again and again")—as the fabric of that narrative: Daveed Diggs, the rapping third of the group, invokes Murphy Lee to introduce Candyman's hook hand, Ol' Dirty Bastard to conjure the swarms of bees the boogeyman leaves in his wake, Scarface to help create atmosphere. That self-referentiality, plus the icy monotone to which Diggs reduces his usually-elastic voice, are what sell "Say the Name" as horror. – Ben Dickerson
Listen: Bandcamp
---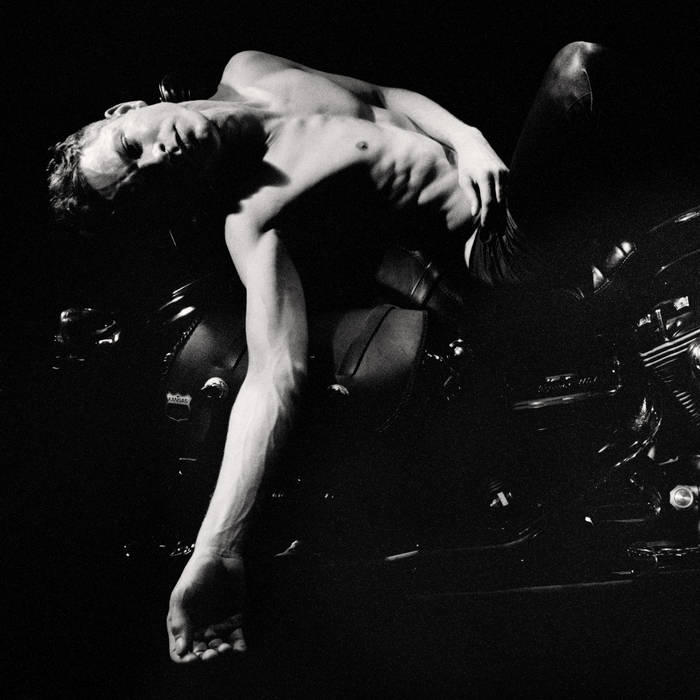 23. Perfume Genius – "On the Floor"
There is a special kind of exhaustion caused by a crush. In a flash, a person can become the only thing you think about, an all-encompassing being who follows you wherever you go, shows up when you close your eyes and when you go to sleep, who demands constant attention (checking social media and texts and phone calls); infatuation fatigues. The single-mindedness we all get about that person down the hall or in the back of class or around the corner at work is catalogued in "On the Floor." Mike Hadreas details our obsessive compulsions with an anthropological eye: "the dreaming, bringing his face to mine, the constant buzzing all through the night, the fighting rips me all up inside." Over a groove recalling Cindy Lauper—high priestess of the teenage crush—Hadreas locates these emotions in the body, making them as danceable as they are visceral. – Ben Cohn
Listen: Bandcamp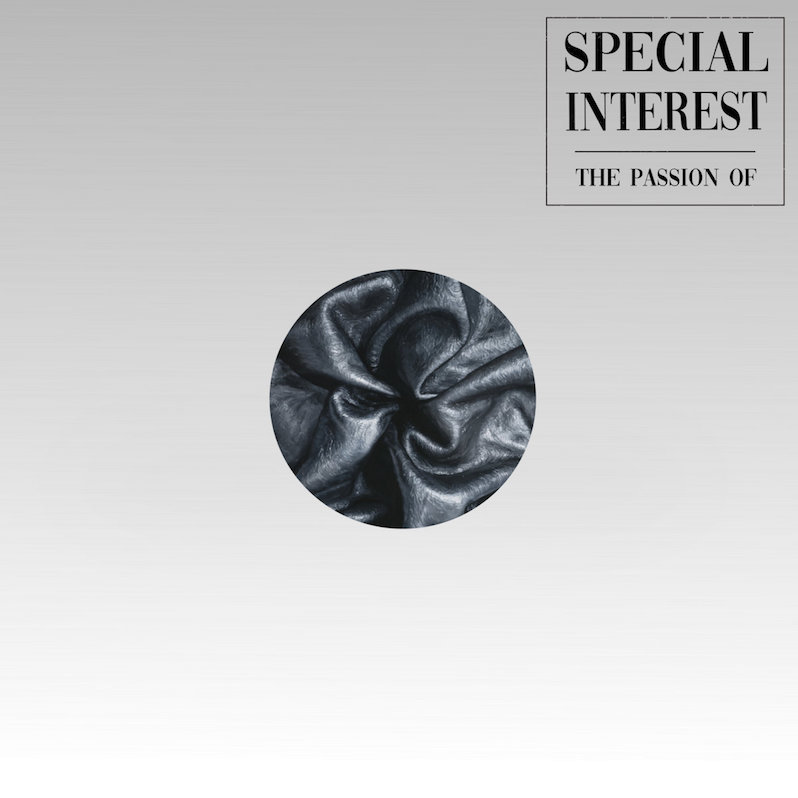 22. Special Interest – "Street Pulse Beat"
Sure, sex is great, but have you ever had your own personal Jesus? The climactic standout track from Special Interest's agitated electro-punk album The Passion Of focuses in on one such rare moment of sacred profanity, easing their chaotic squall into an industrial-funk groove as vocalist Alli Logout explores a moment where the line between codependency and desire is blurred. It's ultimately a song of vulnerability, even regret and confusion, as Logout confesses, "Maybe I don't know myself/but to know you, now I know." But in that one moment of pleasure, set against the heroic, hypnotic sound of the disco grind, they become something more than flesh: "I go by many names, such as Mistress, Goddess, Jah, Allah and Jesus fucking Christ." – Jeff Terich
Listen: Bandcamp
---
21. Khruangbin and Leon Bridges – "C-Side"
Music as cool as Khruangbin's is never as effortless as it sounds, but the illusion is what makes it so appealing. The spacious, dub-funk grooves and subtle touch of vibraphone on "C-Side"—one of four tracks they released back in February with soul crooner Leon Bridges as part of their Lone Star State love letter Texas Sun—sounds, above all, effortless. On a set of airy, road trip mixtape nod-alongs, it's the rare moment of dizzy late night romance. "Somebody gonna fall in love tonight," Bridges sings over a cinematic soul vamp, its layers of sound engineered for candlelight and a third glass of wine. It's not raunchy, nor in any particular rush to be anywhere, just a moment to be savored, impeccably comfortable. Oh this old groove? Just something they've been working on… – Jeff Terich
Listen: Bandcamp
---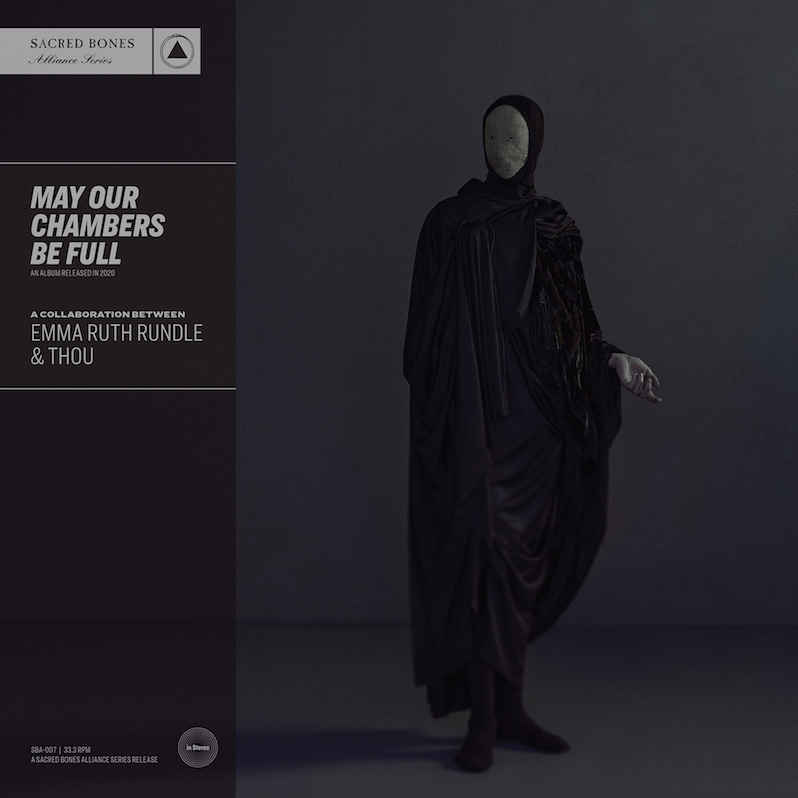 20. Emma Ruth Rundle & Thou – "The Valley"
The towering collaboration between gothic folk songwriter Emma Ruth Rundle and
sludge/doom/grunge metal band Thou ends with a towering monolithic structure of a song which demonstrates the group's mastery of the slow build. From those pained strings, like something out of a bluegrass band come back from the dead, to Rundle's singing lines that'll get seared into your brain—"I want to step into the armor of another, stronger/ I want to look once through the eyes of someone good," "Just another fucked up thing I can't save," the list goes on—to the moment (spoiler alert) when the song erupts seven minutes in and Bryan Funck accompanies Rundle with his unearthly scream. It's a match made in hell, in the best way. – Tyler Dunston
Listen: Bandcamp
---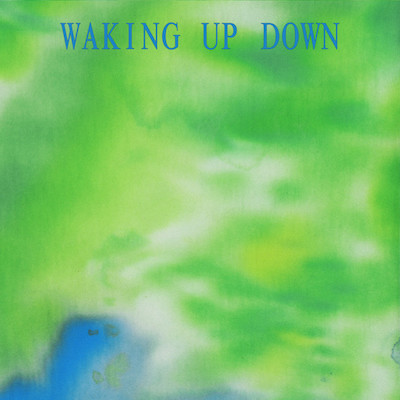 19. Yaeji – "Waking Up Down"
Every track in this production—vocals, drum pads, prepared-piano melody—is pleasantly muffled, as if Yaeji recorded her electronica while submerged under water or insulated under quilts. That conflict between comfort and discomfort fits nicely in the zeitgeist of 2020, our year of trying to stay home to try to stay alive while trying to stay sane. In English, Yaeji celebrates little victories of everyday life, succeeding at mundanities like hydration and sleep. In Korean she opines, "It's not easy/There's no such thing as easy" in her personal and professional interactions. Despite being recorded before the pandemic, this spritzer of a bilingual half-rap comes across as an unofficial anthem for it. – Adam Blyweiss
Listen: Bandcamp
---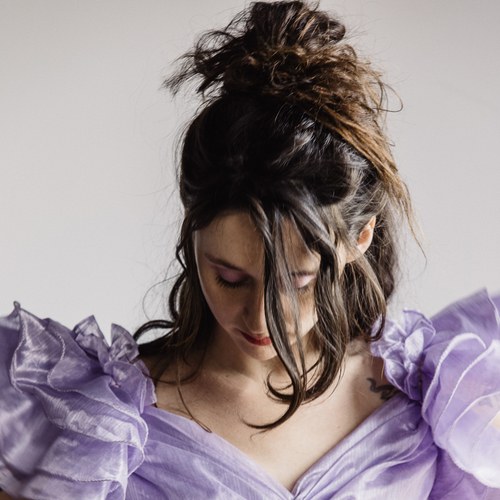 18. Waxahatchee – "Lilacs"
On Waxahatchee's Saint Cloud, singer/songwriter Katie Crutchfield crafts a special, mellowing brand of folk rock, spilling with influences of Americana and early country music. "Lilacs" is a powerful declaration of the compromises that come with love, and examines how to love someone else while maintaining your own identity. It's full of strong imagery to match her soaring vocals, as she sings, "the lilacs drank the water." The guitars feel rough but warmed, as if Crutchfield baked them in the sun while composing. It's a charming tune fueled by a love of simple things, which is sometimes all we really need in a song. – Virginia Croft
Listen: Bandcamp
---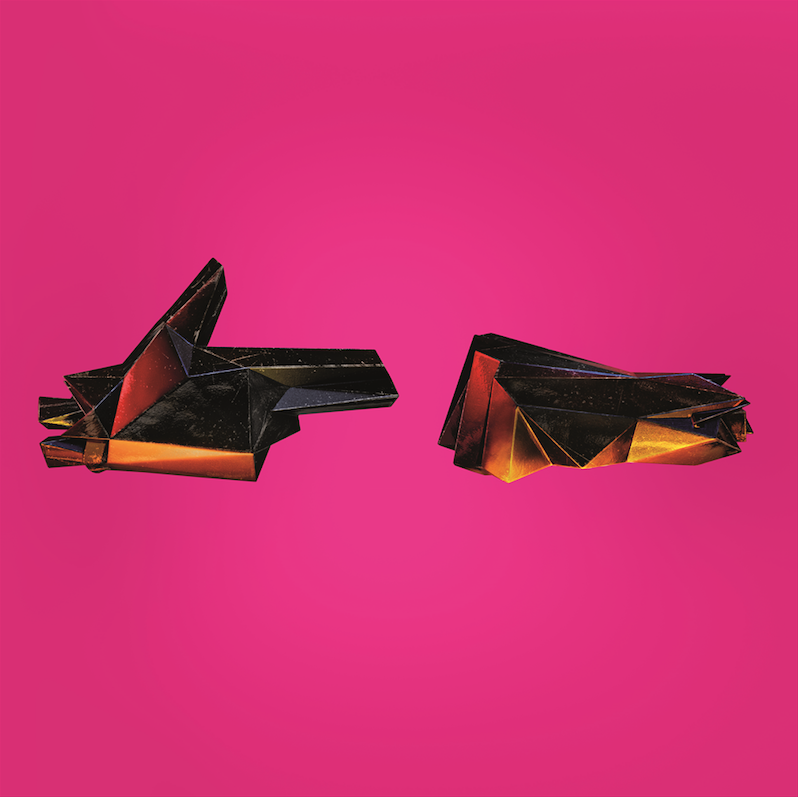 17. Run the Jewels – JU$T [feat. Zack de la Rocha and Pharrell Williams]
Putting Killer Mike and El-P together in RTJ was smart from the jump, but it seems like whenever they join Zack de la Rocha there's just an embarrassment of political and vocal riches. Spare percussion triggers, sampled mountaintop singing girls and famous friend Pharrell Williams heighten already tense relations between race, industry and justice. El-P might sum up the struggle best: "Look at who we done blessed with our trust/I don't think we'll be left with too much." If it feels kinda weird for people to rap about anarcho-Marxist philosophy alongside the guns they carry and the drugs they hold, well, shit, these days maybe you're the weird one. – Adam Blyweiss
Watch: YouTube
---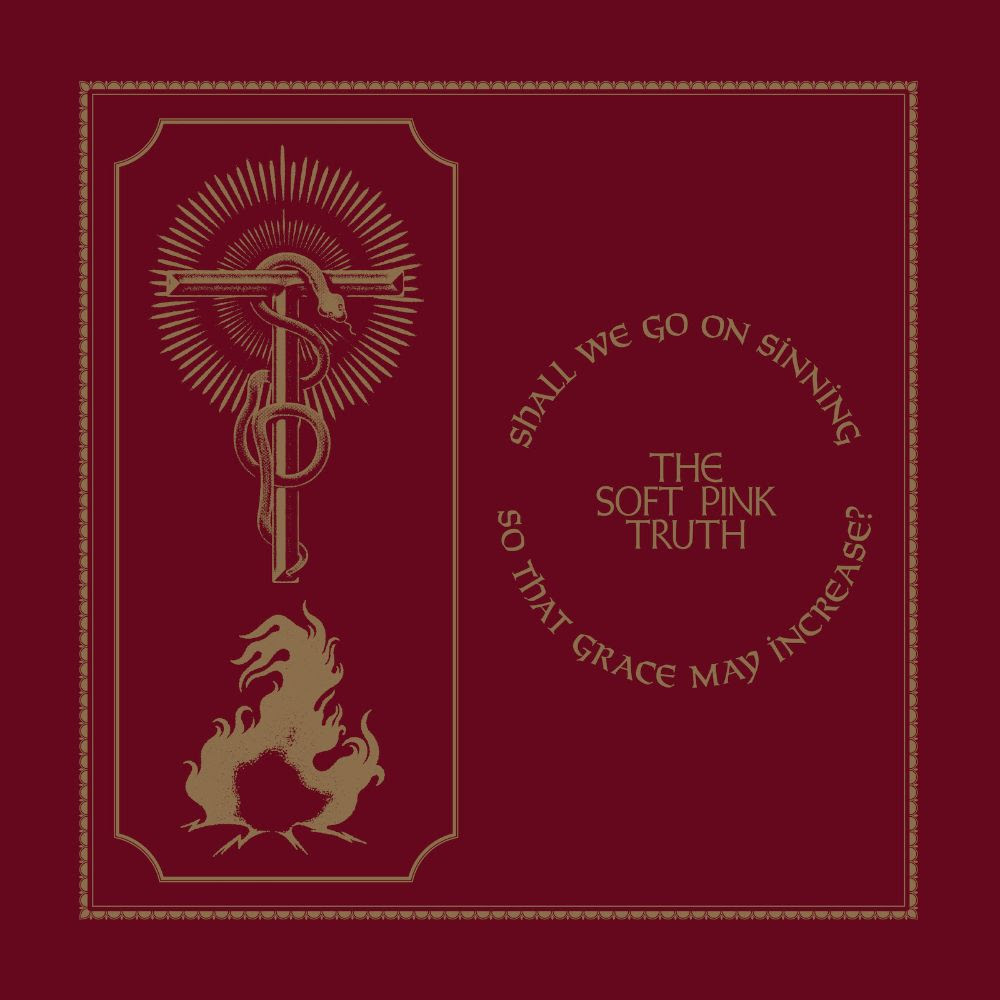 16. The Soft Pink Truth – "Grace"
As a continuous piece of constantly evolving music, ebbing and flowing between both joy and meditative stillness as an active of positive protest, The Soft Pink Truth's Shall We Go On Sinning So That Grace May Increase defies the urge to be broken apart, track by track. If there is a standout moment, however—and there is—it's the climactic penultimate track, "Grace," a gorgeously gentle climb up a gradual slope, its subtle foundation of beats just barely disqualifying it from being ambient, its soft-focus starbursts of piano and synth preventing it from being anything else. Yet it's constantly moving, searching, enduring, and in its final two minutes, the payoff of dancefloor sirens and pulsing beats arrives, however briefly. An act of love and celebration in a time that seems to offer us anything but. – Jeff Terich
Listen: Bandcamp
---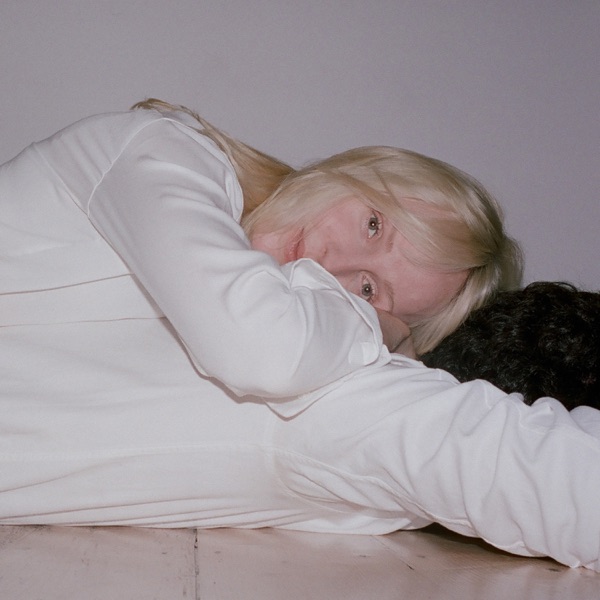 15. Laura Marling – "Held Down"
"Held Down," the lead single from Laura Marling's Song for Our Daughter, showcases many of Marling's greatest and most reliable strengths as a songwriter and performer: clear storytelling, mellifluous vocals and subtle production choices. Yet "Held Down" also feels like somewhat of a departure for Marling: her soaring vocal lines and warm instrumentation give it a sense of lightness that's not always present in her music. It's not an optimistic song—if anything, the narrator seems rather cynical about the progression of a relationship—but with such buoyant melodies and a tantalizing sonic palette, you barely even notice. Strangely enough, Marling has never sounded more herself. – Emma Bauchner
Listen: Bandcamp
---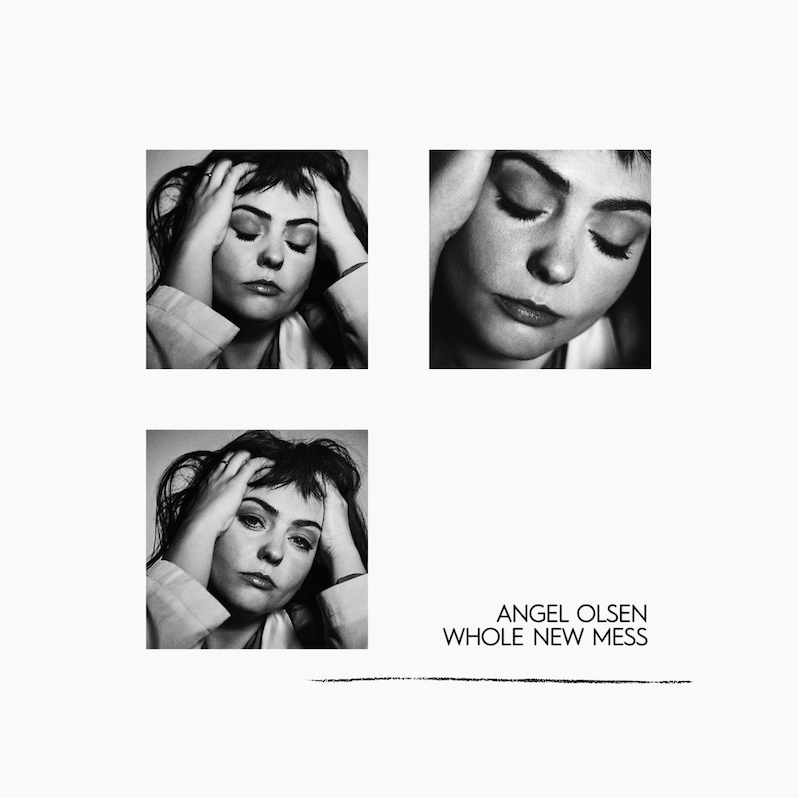 14. Angel Olsen – "Whole New Mess"
As tough as it was to imagine that Angel Olsen first envisioned All Mirrors—our favorite album of 2019—as a stripped-down, minimalist affair, it's even tougher to imagine the sumptuous strings of "Lark" or "Tonight" applied to the title track of Whole New Mess, an acoustic reconfiguration of its sister album. "I think I'll really do the change," Olsen tells herself: Accompanied by nothing but her guitar and her own ghostly echo, she sounds like she barely even has the strength to pick her tired bones up off the floor. All Mirrors' orchestral palette helped render it in cinematic intensity, but "Whole New Mess" is a reminder that Olsen's voice is all she needs to convey the messiness and utter devastation of heartbreak. – Jacob Nierenberg
Listen: Bandcamp
---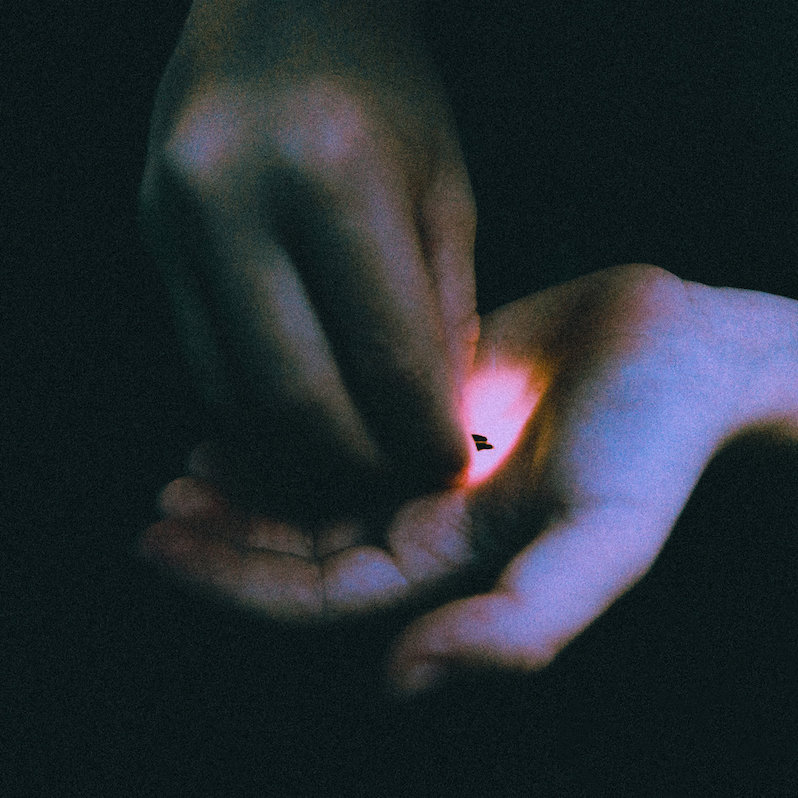 13. Bambara – "Serafina"
In Bambara songs, horribly gruesome tragedies happen on suburban front lawns and the Devil drinks pink cocktails with umbrellas in small-town dive bars. Somewhere within the same Zip code is Serafina, or "Sera to save some time," a once insitutionalized woman whose obsession is burning down everything within sight. Lighting roman candles, dousing the landscape in gasoline, doing obscene things on burning blankets and smearing ash and soot on her lover. It's a grotesque caricature of the careless illusion of immortality—one that, as we see over and over again, you just can't reason with. Yet Bambara make the idea of a David Lynch-inspired small-town arson spree sound more fun than it should, blazing a trail behind them with a driving rhythm and an "Ace of Spades"-gone-surf-rock riff. – Jeff Terich
Listen: Bandcamp
---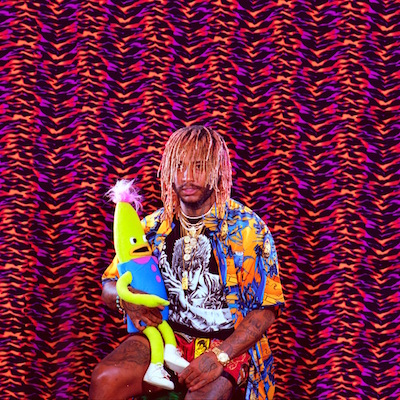 12. Thundercat – "Black Qualls" [feat. Steve Lacy, Steve Arrington and Childish Gambino]
Given that he's clear heir to Bootsy Collins' space-cadet bass throne, it makes sense that Thundercat would be comfortable in the role of musical mad scientist. He's already Internet famous for joining Michael McDonald on the yacht rock update "Show Me the Way," and this year he engaged songwriter Steve Arrington and The Internet guitarist Steve Lacy for this trip across funk and time. It's a woke ass-kicking about the reluctant embrace of Black success, even as it references pinnacles of such like Stax, the Philly Sound, and P-Funk. – Adam Blyweiss
Listen: Bandcamp
---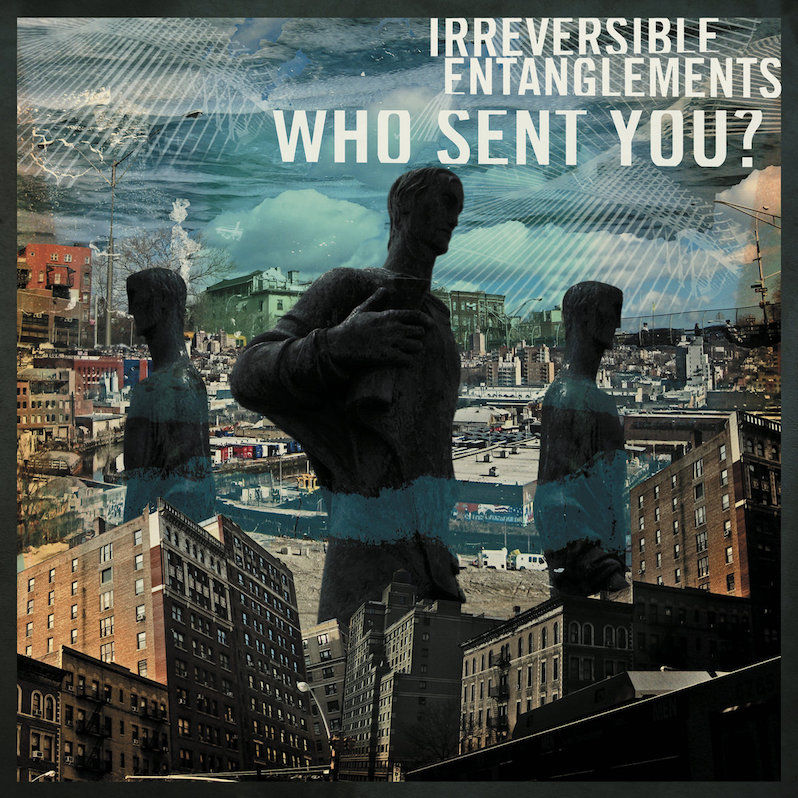 11. Irreversible Entanglements – "No Más"
The interlocking harmony of fanfare between trumpeter Aquiles Navarro and saxophonist Keir Neuringer that open Irreversible Entanglements' "No Más" signals to the listener that what's about to follow is a matter of utmost urgency. The centerpiece of the group's second album Who Sent You? is a track both hypnotic and loose, a groove-driven call to action that makes its demands clear without letting go of the celebratory spirit that drives them. Vocalist Camae Ayewa, better known as Moor Mother, draws a line in the sand: "No longer will we allow them to divide and conquer, divide and oppress, define our humanity." It's an act of protest, but more than that it's an act of pride and of love. The Philadelphia jazz outfit's dizzying funk is a vehicle for activism, but it holds fast to joy in the face of the forces that would seek to hold them back. – Jeff Terich
Listen: Bandcamp
---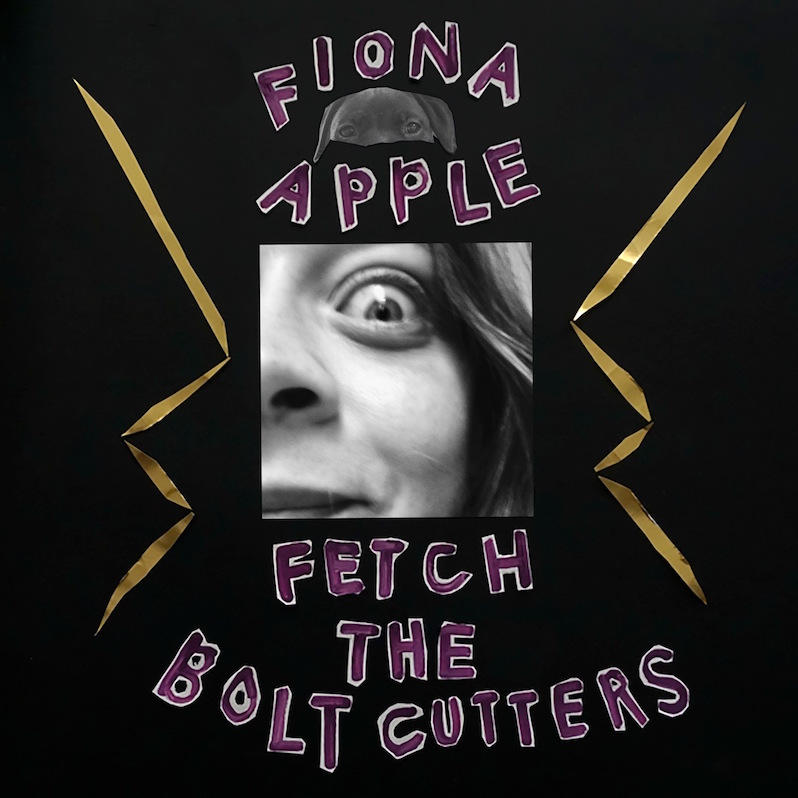 10. Fiona Apple – "Heavy Balloon"
Fiona Apple sees something in botanicals that most of us do not. When she "spreads like strawberries" and "climbs like peas and beans," they sound like ferocious creatures, not the food growing in pots and on trellises in our backyard. She grinds her voice down with a chisel, finding a blunt tool as rhythmic as the homespun percussion that accompanies her. There's an organ back there, a bass wandering around the fret, and a guitar line introducing and closing us out, but really, it's Fiona and her drums. As they pound away, she spins the metaphor of a "heavy balloon," a cogent and precise depiction of the ever-growing weight of depression. In this context, vegetables and fruits model a better way to live: grow until you've reached final form, move on a forward trajectory that never stops. – Ben Cohn
Listen: YouTube
---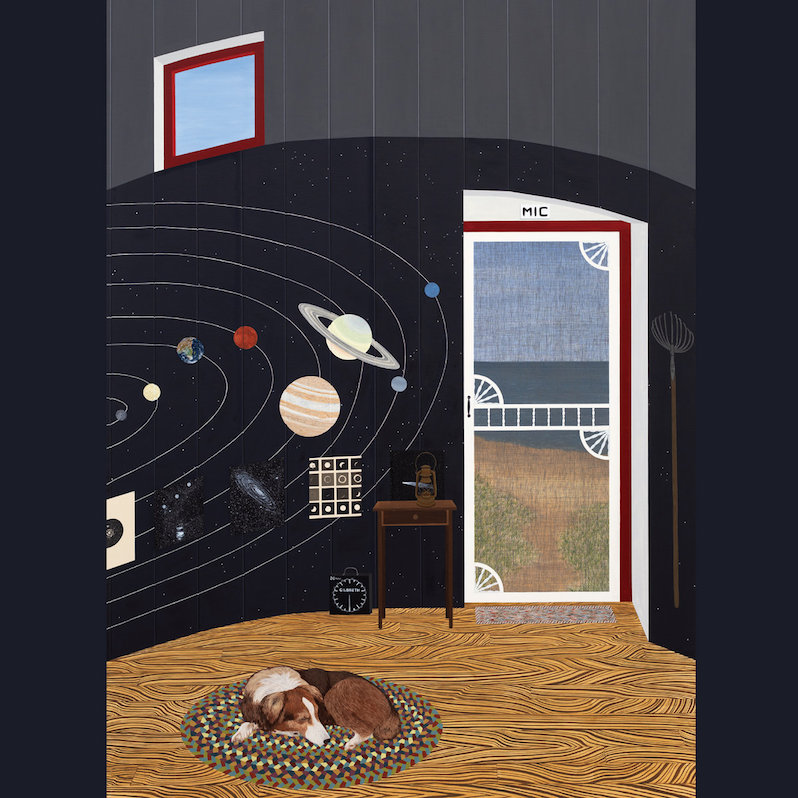 9. Mary Lattimore – "Til a Mermaid Drags You Under"
During the first round of lockdown in the spring, it seemed as if ambient music might for the first time experience something resembling a monocultural moment. The Internet became littered with guides to ambient, soothing drones, music for calm and relaxation—anxiety levels practically demanded the musical equivalent of a weighted blanket. But while ambient music is certainly soothing, its best moments have always been those that provide a transportive journey than simply treading water. The title of Mary Lattimore's "Til a Mermaid Drags You Under" suggests something even more sinister than that, and indeed, for a gentle, even soothing piece of music, it harbors a darkness and built-in drama that lo-fi beats for chilltime study generally doesn't allow for. A collaboration with Slowdive guitarist Neil Halstead, "Mermaid" is a study in contrasts, Lattimore's gorgeously looping harp sounds providing a center of calm as Halstead's swirling guitars add chop to the current. The epic 10-minute piece only offers the illusion of stillness, where by the end of the track you'll find yourself far from where you started and unsure of how to get back. It's a welcome dose of danger and excitement in a sea of tranquility. – Jeff Terich
Listen: Bandcamp
---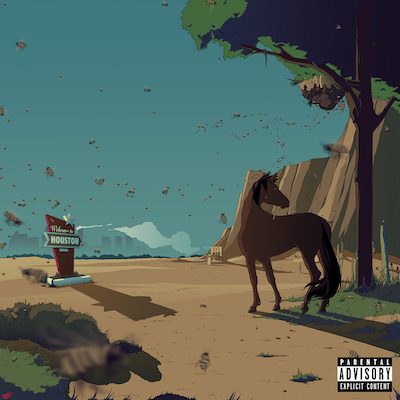 8. Megan Thee Stallion – "Savage (Remix)" [feat. Beyoncé]
"Classy, bougie, ratchet." Megan Thee Stallion is all of these things, and none of them; neither isolated or in aggregate do those words do justice to her audacious personality and flamethrower rhymes. This remix of the lead single from Suga forgoes some of Megan's raw power as an MC (and some of its intense Houston bounce, leaning more on its three-note motif than the drums) to make room for a Beyoncé guest spot that commands the song without fully taking it over. It is a firm endorsement by the reigning queen of … well, all popular music at this point, affirming that Megan has taken a top spot and deserves it. – Liam Green
Listen: YouTube
---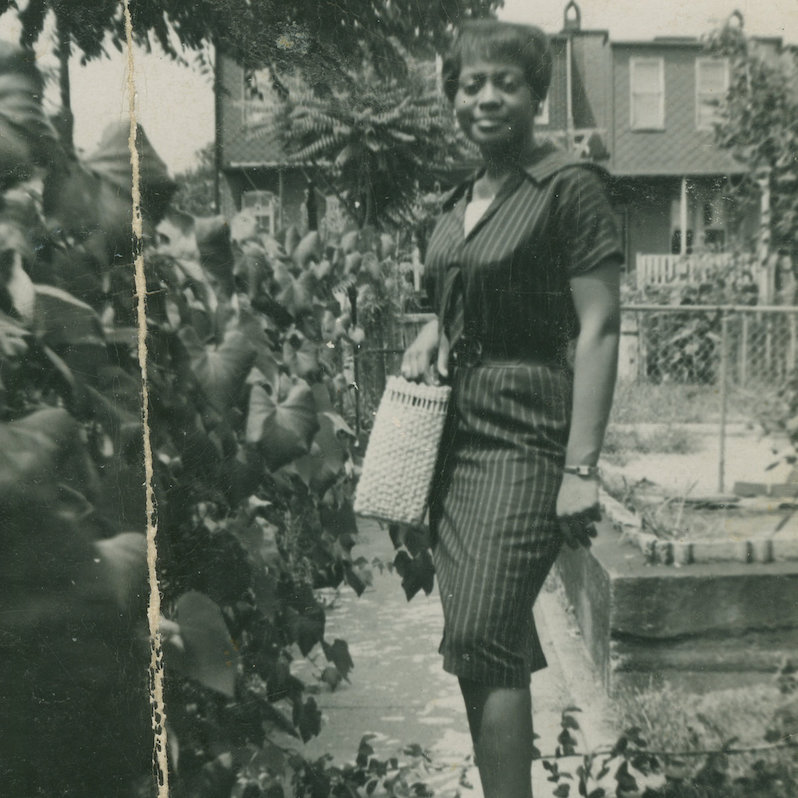 7. Jeff Parker – "After the Rain"
The whole of Jeff Parker's Suite for Max Brown is punctuated with exclamation points and bright flashes, loops overlapping, intersecting, grooves pulsing, pushing and pulling. Yet its most profound moment is one of seeming stillness. A cover of John Coltrane's "After the Rain," originally featured on 1963's Impressions, twinkles just a little bit brighter, though it feels much more intimate than the Rube Goldberg devices conveying rhythm all around it. There's a good reason for that; Suite for Max Brown is named for Parker's mother, and "After the Rain" is a song from her own generation, interpreted with warmth and affection, Parker's guitar licks glimmering beautifully over a rhythm section that never seems to feel compelled to go in any particular direction. They're simply providing accent to the beautifully rendered melodies, a tribute to two heroes at once delivered entirely through sound and feeling. – Jeff Terich
Listen: Bandcamp
---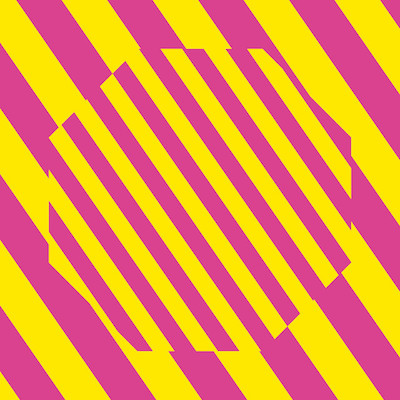 6. Caribou – "Never Come Back"
Dan Snaith's used his Caribou stage name many times before to drop handcrafted Balearic and chillwave grooves that reference old-school house and hip-hop. Here, from deep in the sublime Suddenly album, Snaith ratchets things up to the speed of his Daphni alter-alter ego. Blobby acid synths support a duet between his breathy tenor and a pitch-shifted diva sample to create a lilting mantra of a ballad. Caribou can make even succinct and repeated mourning of love lost to a rival seem like a celebration. – Adam Blyweiss
Listen: Bandcamp
---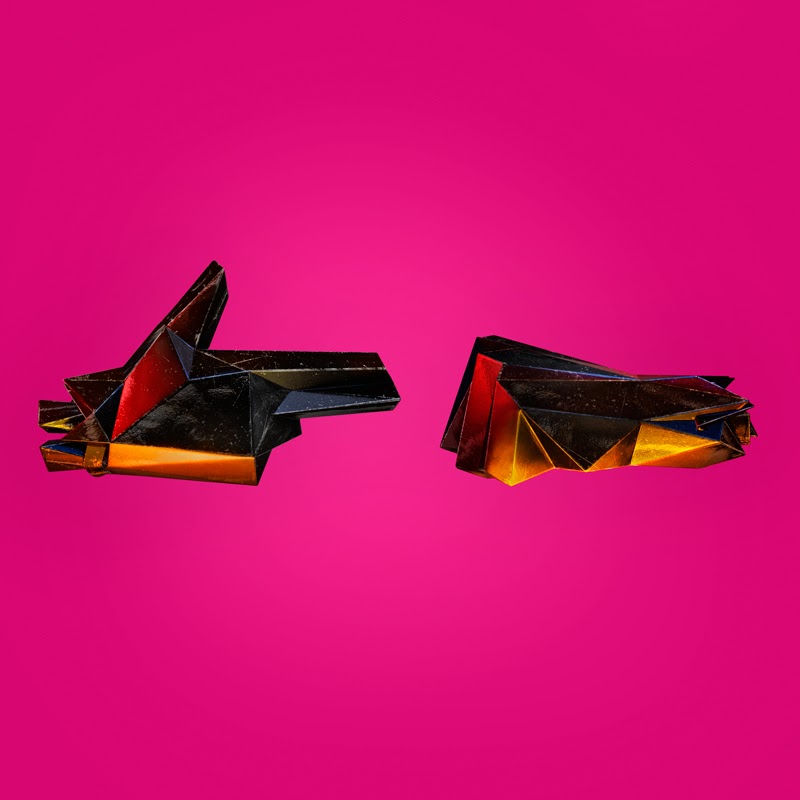 5. Run the Jewels – "walking in the snow"
Seven years ago, when Killer Mike and El-P formed Run the Jewels, it was mostly as a gleeful celebration of hip-hop shit-talking. A tremendously entertaining one at that. In 2020, the duo are perhaps the most sociopolitically outspoken group that's allowed anywhere near music's mainstream, and "walking in the snow" is among the clearest iterations of the fury undergirding their intensely progressive politics.
In some ways, "snow" is a successor to "Early" on RTJ2. That diptych contrasted Mike's detailed scene of an unjustified police killing with El's impressionistic chronicle of steadily mounting apathy among the average individual. This one takes an even broader view: El explores how apathy in white Americans breeds contempt that turns toxic (and says of those justifying immigrant interdiction, "Funny thing about a cage, they're never built for just one group"). Mike goes full scorched-earth not only on the police murders of Black folks but also the impotency of the moderate and liberal responses to such brutality, the fallacy of meritocracy (vis-a-vis bullshit standardized testing) and the fact that most of our greatest heroes are killed by the state. A high-water mark of impassioned rage on one of 2020's best and timeliest albums. – Liam Green
Listen: YouTube
---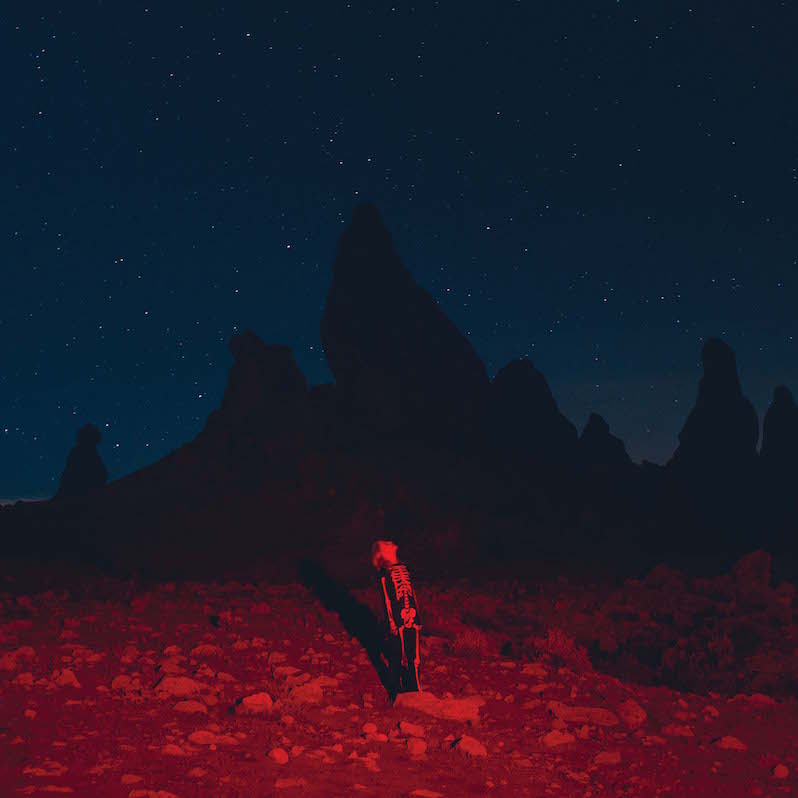 4. Phoebe Bridgers – "Kyoto"
There were precious few pleasant surprises in 2020—who would have guessed that one of them would be a genuine rock anthem by Phoebe fucking Bridgers? With power chords and a trumpet solo and everything. "Kyoto" was the second single released ahead of Punisher and is the best demonstration of her career that Bridgers' music is often a team effort with her producers and co-writers. It started out as another classic Bridgers ballad, low and slow, but they decided to experiment with a faster tempo to mix things up a little. Some influence is also clear here of her time rocking out in Better Oblivion Community Center and boygenius. This song centers Bridgers' writing and poetry of course, but is also a heartwarming project of her and her friends. As always with Bridgers' music, wry arms-length humor and heart-wrenching vulnerability swirl together intermingled. The music video for "Kyoto" is almost entirely a silly, tongue-in-cheek green screen romp, save for two moments. The one repeated line of the song "I changed my mind" features in the music video as the anti-comedic relief—a time-lapse of a blossoming flower in the first instance and a genuinely beautiful montage of cityscapes at the end signal this line as the heart of the song. These moments ground us in the deeply personal story rooted under such a pretty track, a story of regret and commitment, attachment and dissociation—fine themes indeed for such a bizarre shitty year. – Forrest James
Listen: Bandcamp
---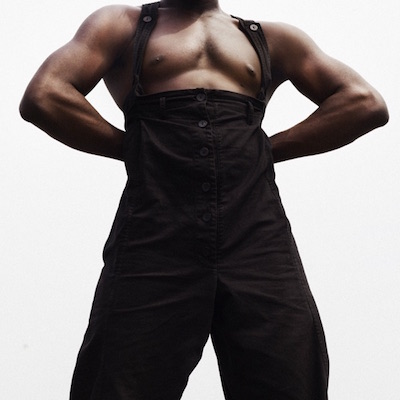 3. Moses Sumney – "Virile"
If the opening strings remind you of OK Computer, if the vocal pattern and syncopated stomp call to mind Amnesiac or In Rainbows, don't worry: you're witnessing someone rise to rightly claim the sounds Radiohead have played with for years now. We for too long have subtracted the Blackness and queerness in the origins of these sounds, so to have someone like Moses Sumney come and remind us with grace and power is a gift we perhaps don't even deserve. Progressive pop flourish abounds, a universe of sound, so pristine and detailed you can close your eyes and practically see the tall flowers burst from the soil and bloom. This is magic in action. – Langdon Hickman
Listen: Bandcamp
---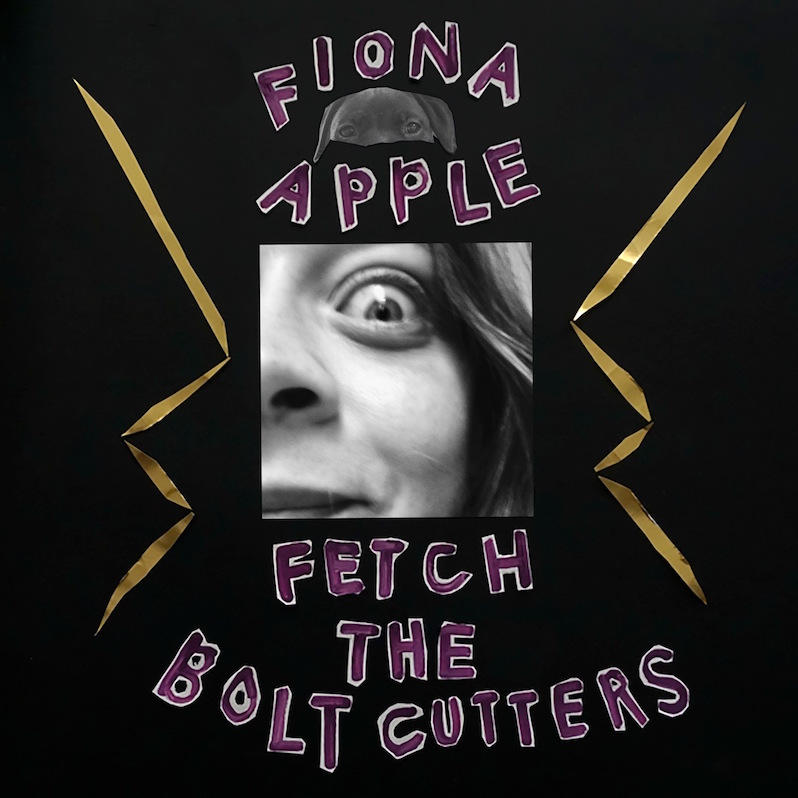 2. Fiona Apple – "I Want You to Love Me"
Fiona Apple opens her albums with, for lack of a better word, flexes. "This mind, this body and this voice cannot be stifled by your deviant ways." "Hell don't know my fury." "I'll make the most of it, I'm an extraordinary machine." "My heart's made of parts of all that surround me, and that's why the devil just can't get around me."
And then there's the lyrical salvo that's the second verse on "I Want You to Love Me." Apple, as assured of herself as one can possibly be, more or less declares her independence from space and time. She won't even stop for death itself—in fact, it'll only deepen her connection with the universe's pulse. "And I know none of this will matter in the long run," she sings, her fraying voice betraying defiance rather than despair, "but I know a sound is still a sound around no one." She sounds indomitable, like a force of nature.
She also sounds raw, even vulnerable, bound to a physical body and its human desires. After all, the name of this song is "I Want You to Love Me." Death is inevitable, a fact that this godless year seemingly took great pleasure in reminding us. But so is Fiona Apple's love, as righteous as ever, and it exists whether or not you're around to hear it. She wrote this song because she loves you, and she wants you to use it, so blast the music—bang it, bite it, bruise it. It's how you're going to tell her you love her back. – Jacob Nierenberg
Listen: YouTube
---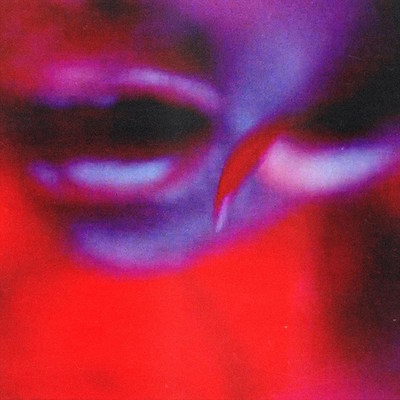 1. Yves Tumor – "Gospel for a New Century"
If the Overton window of nostalgia runs about 20 years behind the present, the 2020s were headed in a pretty dire direction. Everyone who came of age in the 2000s has some embarrassing skeletons on their old iPod Minis, probably from the alt-rock subgenre now derisively known as "buttrock," which includes once-ubiquitous bands like Nickelback and Seether. Were we doomed as a culture to go through all that again? With the first track on their excellent LP Heaven to a Tortured Mind, Yves Tumor provided a definitive answer: yes, probably, but it doesn't have to be so bad.
"Gospel for a New Century" blends the funk maximalism of Prince with radio-rock hooks not entirely distant from Puddle of Mudd not only gracefully, but with such confidence that it seems intuitive to do so. It's a song fueled by the cacophony of its disparate elements—part strut, part whine. By the end of the song, chopped-and-screwed horn samples cribbed from '70s Korean funk are duking it out with a boneheaded hard-rock guitar riff, giving you the Zaireeka-esque sensation that you're listening to several different songs at once—but songs that somehow fit together perfectly.
That complements the lyrics' jumbled emotions, which vacillate between blame and apology ("'Cause when I really needed you the most, yeah / You were gone then on that summer / But I can't be there, and this ain't by design"), confidence ("I can be your all, ain't no problem, baby") and vulnerability ("You know I'm out my mind, girl / Don't make this harder"). It has all the argumentative coherence and emotional stability of someone sobbing to an ex through a payphone, but that's why "Gospel" gets under your skin. It's both articulate and hamfisted, tasteful and tasteless, a song in the throes of a cross-genre, cross-decade mood swing made of familiar elements but somehow entirely brand new. – Sam Prickett
Listen: Bandcamp
---
Support our Site—Subscribe to Our Patreon: Become one of our monthly patrons and help support an independent media resource while gaining access to exclusive content, shirts, playlists, mixtapes and more.